Burdened by costly fuel imports and a power grid destroyed by Hurricane Irma, the island territory is aiming to produce more electricity from renewables
By Sebastien Malo
ROAD TOWN, July 31 (Thomson Reuters Foundation) - Nearly a year after Hurricane Irma knocked out power across the British Virgin Islands, electricity boss Leroy Abraham will be among the last residents to have their homes reconnected.
But Abraham, general manager of the British overseas territory's electricity corporation (BVIEC), has barely had time to notice his own domestic outage.
"I was far too exhausted from giving everybody else electricity," said the 48-year-old, gazing at his two-storey house, which was wrecked by the ferocious storm that tore across the Caribbean archipelago last September.
Abraham and other officials are working to avoid a repeat of the ordeal. One avenue they are pursuing is to diversify sources of electricity by adding renewables to the energy mix.
The British Virgin Islands (BVI) were plunged into darkness for six months when Irma, packing winds of 185 miles per hour (295 kph), uprooted electricity poles and left 400 miles (645 km) of cable littering streets and hillsides.
Like many small islands, the territory has long relied on costly imported fossil fuels to generate electric power.
But to better withstand future disasters, it is now moving toward solar and geothermal alternatives, like many others in the region from Montserrat to St. Lucia.
A series of solar energy projects is due to kick off soon, said Mark Vanterpool, BVI minister for communications and works.
"It's in our interest to work very hard at getting as much as possible renewable energy produced," he told the Thomson Reuters Foundation.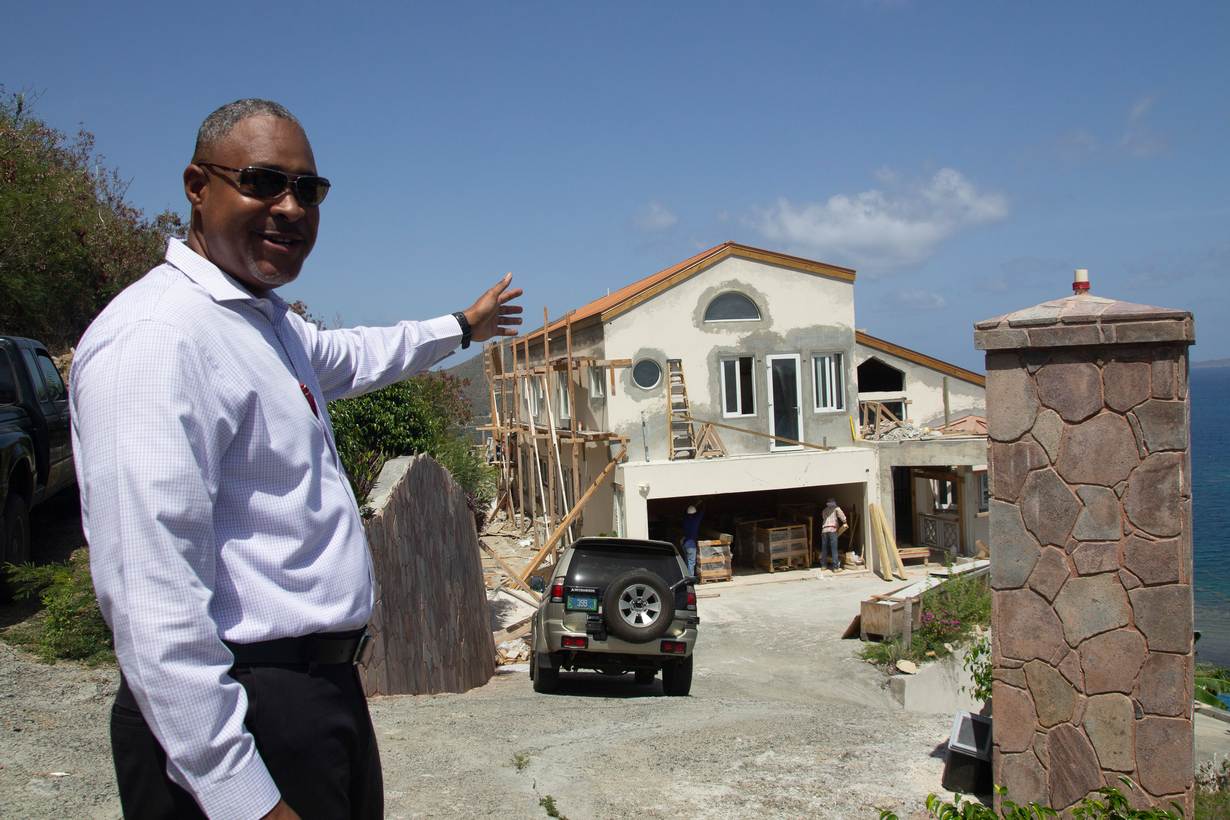 SPUR TO PLANS
If there is a silver lining to the trauma of a blanket power outage amid a humanitarian crisis, it is the growing urgency of bolstering the electricity grid with renewable energy, officials and observers say.
Before the hurricane, there was interest in green power, but people were "moving in different directions", said Kaitlyn Bunker of the Rocky Mountain Institute, a U.S.-based non-profit helping the BVI with its renewable energy transition.
The experience of the hurricane has "catalysed" plans, she added.
On the main island of Tortola, a privately funded 3-megawatt solar project led by local firm Caribbean Alternative Energy is close to being agreed, BVIEC's Abraham said.
The state utility, meanwhile, aims to set up a 300-kilowatt hybrid solar, wind and energy storage system on Anegada, a remote northern island, once an agreement to lease crown land is signed.
The deal, four years in the pipeline, only made headway after Irma, Abraham noted.
Plans are also being developed to fit solar panels on car-ports and school roofs on Tortola and Virgin Gorda, the BVI's third-largest island.
Key to the islands' clean energy future are new regulations, now awaiting final approval, allowing residents to be paid for surplus renewable power they feed into the grid.
The move should encourage home and business owners to install solar photovoltaic panels on their properties, and could increase the islands' resilience to disasters, said Abraham.
"We can't put all our eggs in one basket," he said.
Studies show that when solar panels are well-engineered and installed, they can withstand hurricane-force winds, said Louis Gritzo, research manager at FM Global, a U.S. insurer that simulates natural hazards to test materials.
At Green VI, a BVI non-profit that has long advocated for a law enabling the renewable energy sector, executive director Charlotte McDevitt said the regulatory development was "huge".
"We need options because these storms are going to come again," she said, noting that some islanders who had solar panels got them working again soon after Irma.
Three years ago, the law did not permit residents to produce most of their own power - including from renewables such as solar - in areas covered by the utility, said McDevitt.
Now, BVIEC has received a proposal from its main fuel provider, St. Kitts and Nevis' Delta Petroleum, to set up a small solar project next to its diesel storage facility, said Abraham.
"Although we are a fossil fuel company... we decided to diversify out of our portfolio into solar," said Bevis Sylvester, Delta's general manager for the Caribbean.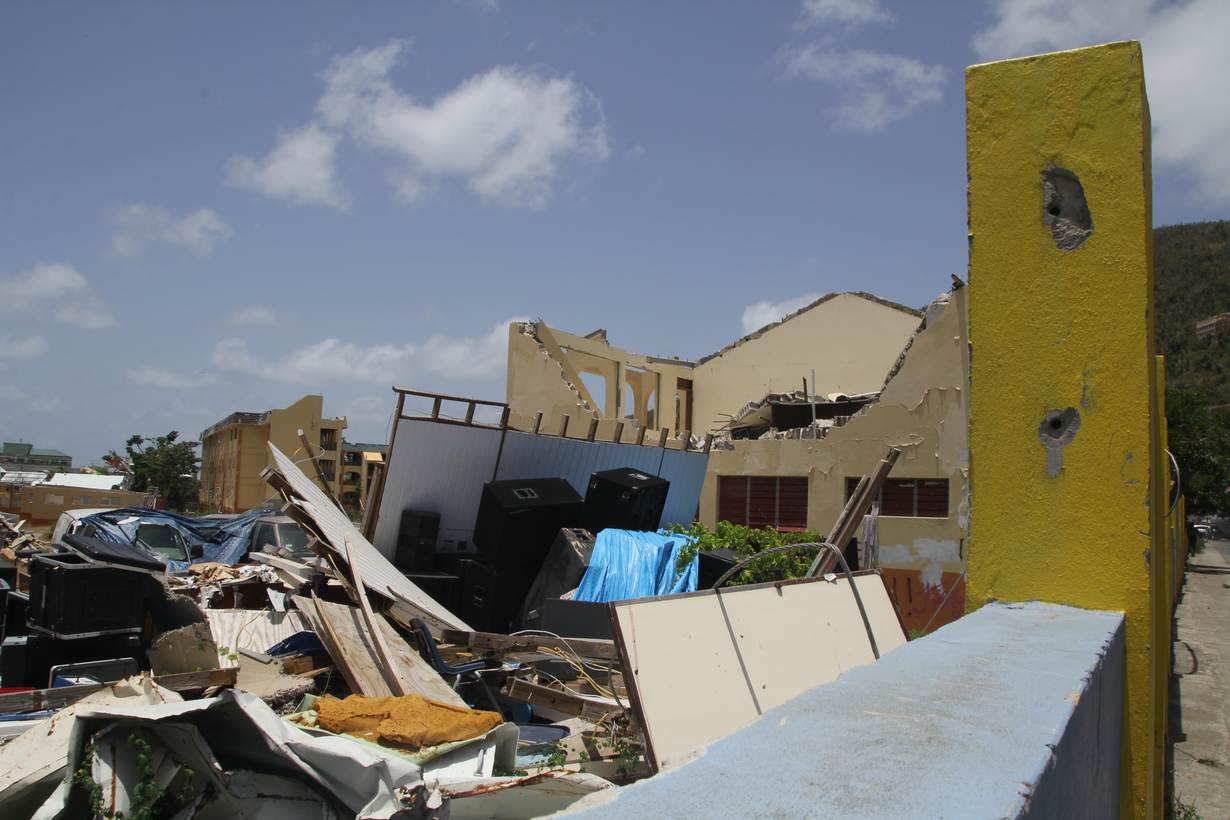 SLOW START
Despite the new enthusiasm for clean energy, not all experts are convinced the BVI can deliver on a promise made five years ago that by 2023 it would meet a third of its total energy needs of about 30 megawatts with renewables.
"We've been told for the last decade that renewable energy would go ahead, but it has not yet gone ahead," said Dana Miller, the owner of aTec, a BVI-based clean energy company.
David Crane, former CEO of U.S.-based NRG Energy, travelled to the BVI a handful of times when his firm bid on a 2-megawatt solar project there.
His was one of four companies that responded in 2014 to a request for proposals by BVIEC to install solar panels on public land, including the main airport.
But the project was derailed by discussions over possible expansion plans for the airport, whose revamp is still under negotiation, said Abraham.
The episode speaks to a problem facing small islands the world over, said Rolando Gonzalez-Bunster, head of InterEnergy Holdings, a power company that has helped pioneer renewables in the Caribbean.
Though the cost of setting up solar farms has plummeted in the last five years - from about $3,000 per kilowatt to $1,000 - smaller-scale projects remain pricier, at about $1,500 per kilowatt.
"When you build small (facilities) you have to mobilise a lot of infrastructure for a small amount (of power)," leading to a higher unit cost, said Gonzalez-Bunster.
Speaking from his temporary office in Tortola Pier Park, a tourist complex, minister Vanterpool said the government would push ahead, overcoming obstacles and skepticism.
"We have to go to renewable energy," he said. "We have to get there. I don't think that's a choice we have."
(Reporting by Sebastien Malo @sebastienmalo, Editing by Megan Rowling. Please credit the Thomson Reuters Foundation, the charitable arm of Thomson Reuters, that covers humanitarian news, women's rights, trafficking, property rights, climate change and resilience. Visit http://news.trust.org/climate)
The Thomson Reuters Foundation is reporting on resilience as part of its work on zilient.org, an online platform building a global network of people interested in resilience, in partnership with The Rockefeller Foundation.
Our Standards: The Thomson Reuters Trust Principles.