Widows from polygamous marriages abused and thrown out of their homes in rural Mozambique
By Ray Mwareya
CHIKWIDZIRE, Mozambique, July 5 (Thomson Reuters Foundation) - After Marcia Madeya's husband died his brothers accused her of witchcraft, stole her fruit trees, crops and goats, and shared them out between his other wives.
Kicked out by her in-laws, the mother-of-three sleeps in the open, eking out a living by selling fruit and dolls on the roadside in this remote corner of eastern Mozambique.
"The pain eats me every day," she told the Thomson Reuters Foundation as she cooked dinner over a fire.
Madeya's problems come down to the fact that she had no sons.
"I was first wife to a man who was married to four other women," said the 44-year-old widow. "On his death, my yam crop field, 20 mango trees and 15 goats were grabbed and distributed to his other wives who bore him sons."
Her husband, who worked as an illegal gold miner in South Africa, died of HIV. But she says his family accused her of "bewitching him to death".
Although the law gives men and women equal property rights, the reality is very different in eastern Mozambique, one of the country's poorest regions.
In the Chikwidzire district of Manica province, which borders Zimbabwe, deeply patriarchal cultural traditions stipulate that a woman without sons must cede her land to relatives upon her husband's death.
"Being sonless is viewed as a bad omen and embarrassment to the family," said Java Mtisi, founder of the Women Hands Together shelter which cares for evicted widows.
"Greediness for land, we suspect, is the reason for accusing widows of witchcraft."
WAR AND HIV
Disinherited widows often end up living on the streets, forced to beg to survive.
Mtisi says her shelter in the town of Espungabera takes in 30 widows a year who have been in polygamous marriages and were kicked out when their husbands died. The centre provides food and arranges healthcare.
There is no data on the number of widows in Mozambique today, but widows accounted for up to half the adult female population when the country's civil war ended in 1992, according to estimates by Norway's international development agency NORAD.
High rates of HIV - which affects a tenth of the population - have also left women widowed.
Many widows themselves are living with HIV, but those like Madeya who are forced onto the street lose access to government health services and life-saving antiretroviral drugs.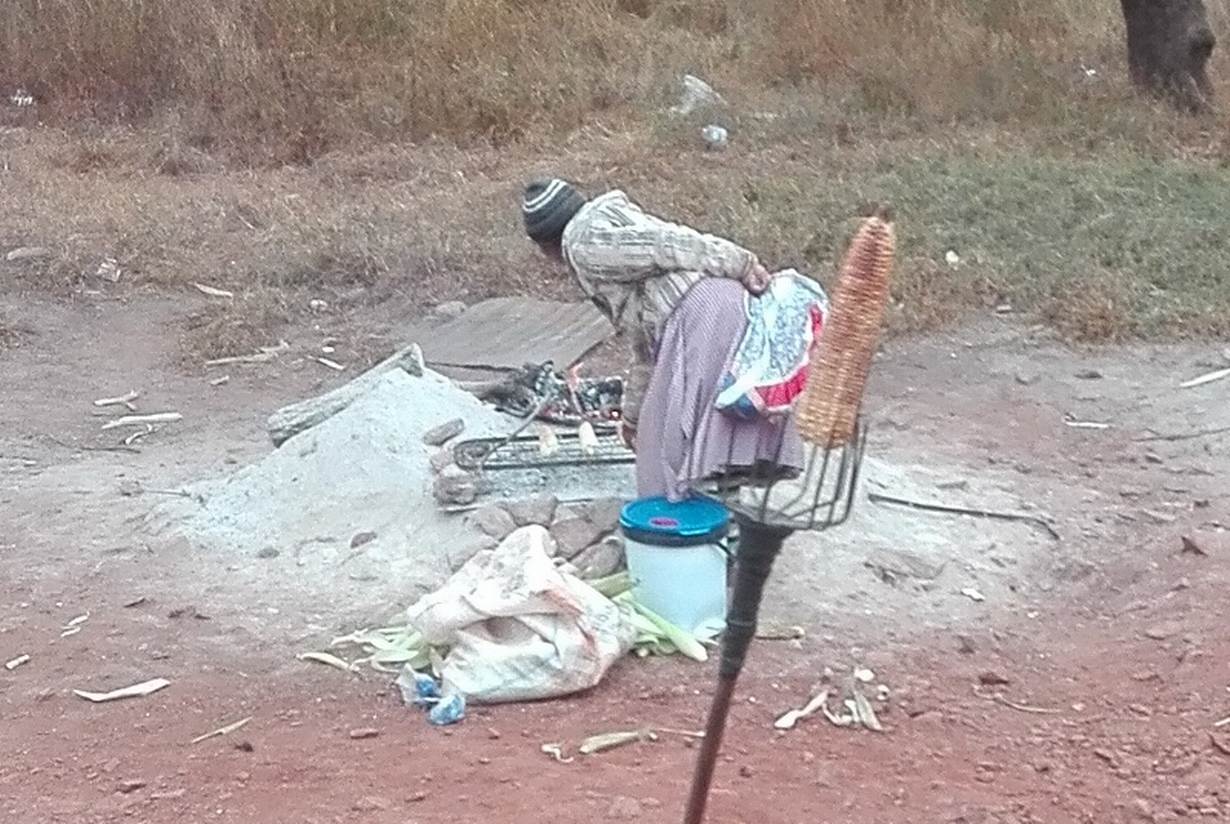 Mozambique's constitution guarantees men and women equal rights. The 1997 Land Law and 2004 Family Law also protect women's property rights.
But in Chikwidzire, over 600 km (370 miles) from Mozambique's capital Maputo, it is traditional herbalists and unelected chiefs who make the decisions.
Madeya says rural women suffer discrimination on several fronts: they cannot sign property or business contracts without their husband's authority and men generally claim ownership of property acquired in marriage.
POLYGAMY AND ABUSE
In Chikwidzire the roads are unsurfaced, there are just five primary schools and residents paddle across the river to Zimbabwe to look for work or seek medical treatment from charities.
Few women have been to school and most are illiterate. Farming yams, raising wild goats and growing sorghum for brewing bootleg beer is often their only source of income.
Most women in the region are in polygamous marriages with men taking at least two or three wives to help farm the land.
Although polygamy is prohibited in Mozambique there is no punishment. Across the country nearly a third of married women are thought to be in polygamous marriages, according to a NORAD survey.
Domestic abuse rates are also high in Mozambique, with some surveys suggesting around half of women have experienced violence.
Widows are particularly vulnerable. "They lie on the bitterest end of the abuse, assaulted by in-laws when their husbands' protection is no longer there," Mtisi said.
Dorothy Susenga, a 39-year-old widow with three daughters, is a victim of such abuse.
"I was scalded with candles over my arms when I tried to block the seizure of my six cows and my bean plot after my husband drowned in a river," she said, pointing to her scars.
Like Madeya, Susenga was cast out of her home on her husband's death and now travels between Mozambique and Zimbabwe selling secondhand clothes on the roadside.
"Traditional chiefs here can't help much," she said. "They receive bribes of 30 bottles of illicit mango beer and a goat to rule in favour of throwing a widow off her land."
Mtisi says education is crucial to ending the abuse and injustices faced by widows.
"We must enroll more Mozambican girls into school so they can learn a trade, avoid marriages which leave them disempowered, and earn the respect of men. We must put education first - absolutely."
For more stories on the treatment of widows around the world see our spotlight on widows
(Editing by Emma Batha.; Please credit the Thomson Reuters Foundation, the charitable arm of Thomson Reuters, which covers humanitarian news, women's rights, trafficking, corruption and climate change. Visit news.trust.org to see more stories.)
Our Standards: The Thomson Reuters Trust Principles.