Given the right incentives, neighbours of threatened forests decide working hard to protect the land is to their own advantage
By Moraa Obiria
LOGOMAN, Kenya, May 26 (Thomson Reuters Foundation) - These days, whenever Daniel Koskei walks into the Logoman Forest and finds a mound of soil, he prepares to take action – particularly if the wind is strong and the sun blazing hot.
Such mounds can be a sign of illegal charcoal production, an activity that can lead to fire outbreaks in this eastern region of Kenya's Mau Forest.
"It prompts me to keep monitoring that area and inform the forester to take appropriate action," said Koskei, who surveys the forest at least once a week.
Ordinarily, such work would be the job of a forest guard of the Kenya Forest Service, the state agency charged with protection of forest reserves.
But Koskei is a volunteer scout from the indigenous Ogiek community, people with a long history of making their living from the forest.
For generations they inhabited the Mau Forest – picking wild berries and harvesting honey and herbs – before the government evicted them in an effort to shore up forest protection.
Now, however, some are resuming a traditional role of protecting the forest, under a programme that gives them access to free farmland in exchange for the unpaid work scouting the forest and helping put out fires.
Joseph King'ori, the Kenya Forest Service official in charge of the 13,000-hectare Logoman Forest, said the scouts have helped save thousands of trees in an area threatened by the illegal felling for charcoal and timber.
"You can now see only small spots of burned areas unlike before when many acres were destroyed with the fire," he said.
"They are really doing a great job. They are very prompt. In the past outbreaks, I found them in the fire spots working so hard to put out the fire," King'ori said.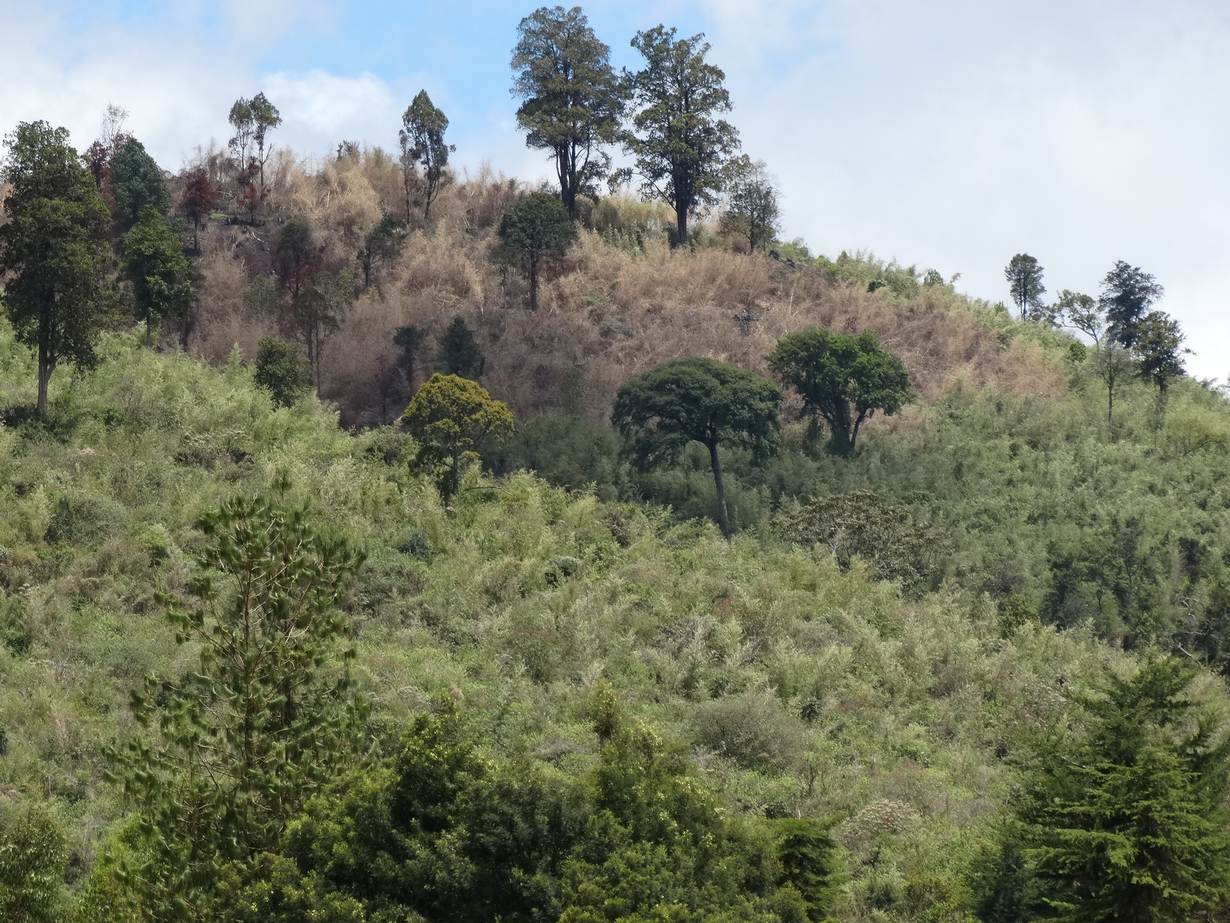 SPURRING ACTION
Kenya's forest and conservation laws call for community participation in the management of the country's forests and some communities living near forests have offered their views and time, particularly in exchange for things like the right to graze their animals in the forest or collect firewood.
But getting Community Forest Association members to be proactive in reporting threats to the forest, from logging to fires, has been tougher, said William Leleshwa, the Logoman Community Forest Association's secretary.
An effort by the Ogiek Peoples' Development Program and the Kenya Forest Service to train 18 community volunteers as Logoman Forest Scouts, however, appears to be changing that, officials said.
The programme, supported by the American Jewish World Service, last year trained volunteers from the Ogiek, Kipsigis and Maasai ethnic groups on how to spot fire risks, stop threats before they become fires and put out fires once they are underway.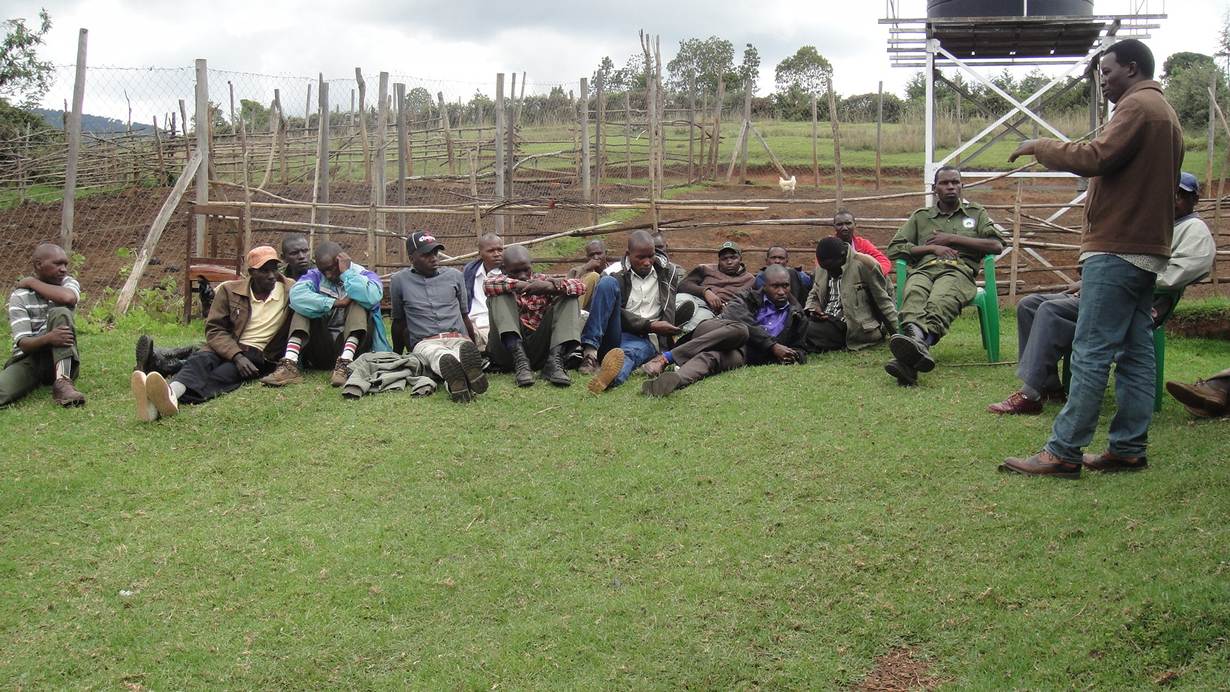 The volunteers' fire management skills have been tested in five fires in the Logoman Forest since January, Koskei said.
"In all the outbreaks, we were able to stop the fire with fire lines," he said. "A fire line is like a ring around the fire. You use a panga to clear the vegetation and dig out trenches. The fire cannot cross over. It breaks the spread."
Accessing fire zones can be excruciatingly energy sapping, requiring climbing steep hills through thorny or skin-irritating trees and shrubs, the volunteers say.
But "we respond immediately regardless of the harsh terrain. We must protect this forest. If not our children will not have a future. Our cows graze in there and fire usually burns grass," said Julius Ngiria, one of the scouts who lives about 1.5km (1 mile) from the edge of the forest.
Some fires are deliberately started by illegal loggers to distract forest guards and give the loggers time to carry out their work in other parts of the forest, he said.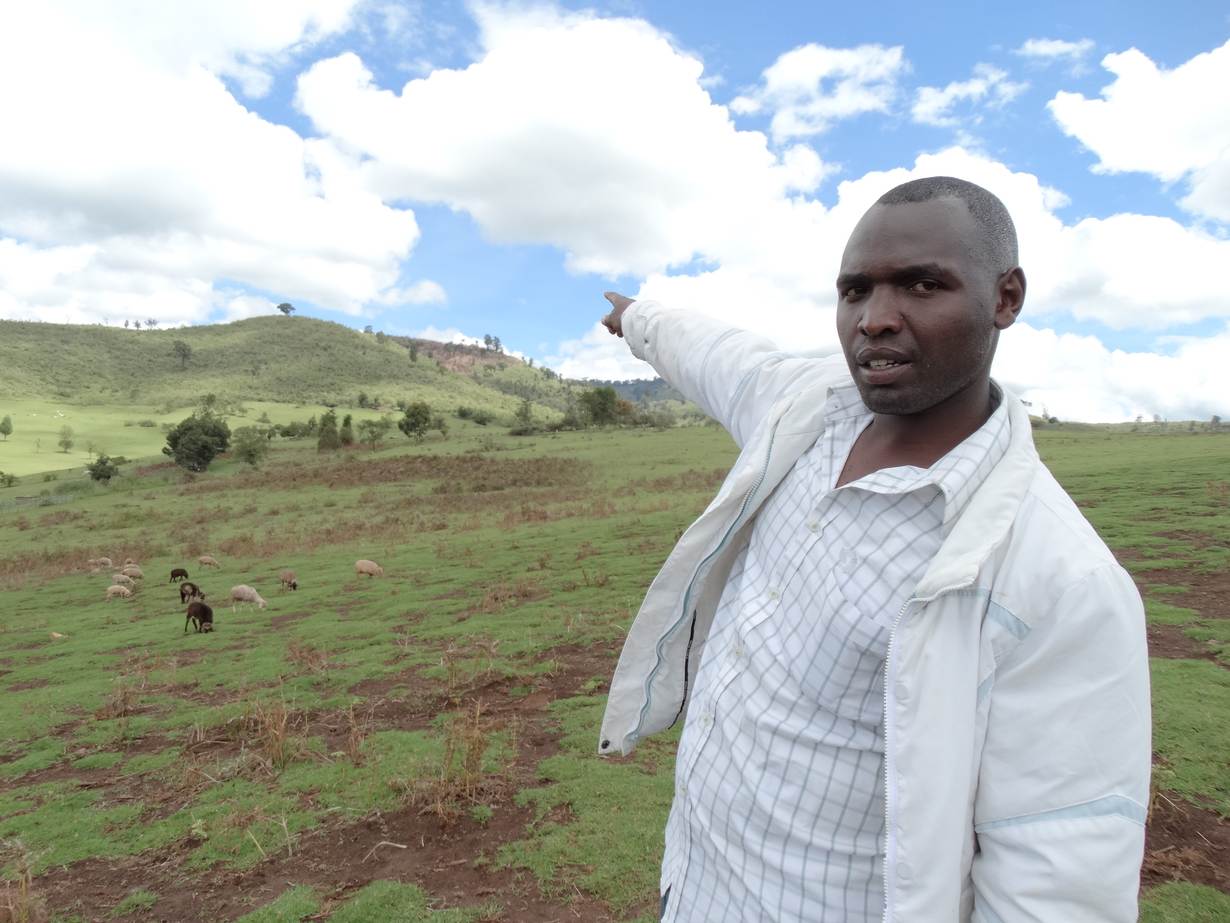 LAND AND NURSERIES
Converting communities living near forests into reliable advocates of forest protection usually requires providing them incentives, such as allocated farming plots, grazing opportunities or the right to collect firewood from the forest, said John Lengoisa, a programme officer for the Ogiek Peoples' Development Program.
Ogiek forest scouts, for instance, each have been given a free three-year lease on a piece of farmland, and some have started tree nurseries, to supply saplings for Kenya Forest Service replanting efforts in the Logoman Forest.
"We can buy from them since we are involved in rehabilitating 20 hectares of Logoman Forest," Lengoisa said. With added income from forest protection, "in the long term, their lives will change and they will be more motivated to take part in forest conservation", he predicted.
The scouts say the opportunity to earn an income from the work – which helps keep their children in school – is a huge attraction.
"We are motivated," said Simon Sururu, the scout team leader. "We are making good profits from potatoes we are growing on farms we have been allocated."
"It would be extremely discouraging, and in fact this association would have disintegrated a long time ago, if we give our all to protect the forest but our children stay at home because of lack of school fees," he added.
(Reporting by Moraa Obiria; editing by Laurie Goering :; Please credit the Thomson Reuters Foundation, the charitable arm of Thomson Reuters, that covers humanitarian news, climate change, resilience, women's rights, trafficking and property rights. Visit http://news.trust.org/climate)
Our Standards: The Thomson Reuters Trust Principles.