Ukraine is one of Europe's trafficking hotspots, with 61,000 people trafficked since 2014
By Umberto Bacchi
KIEV, Dec 21 (Thomson Reuters Foundation) - Unemployed, in debt and struggling to provide for her son and sick mother in Ukraine, Iryna went online to hunt for a job.
She quickly found an advert that seemed perfect: building renovator wanted, in neighbouring Belarus. $1,000 a month, 8-hour working days, paid holidays and accommodation included.
"I thought it was the solution of all my problems," the 49-year-old, an interior designer by training, told the Thomson Reuters Foundation by phone.
She was wrong.
In Belarus, Iryna - who declined to give her real name - became a victim of modern slavery, one of an estimated 25 million people trapped in forced labour globally.
Ukraine is one of Europe's trafficking hotspots, with 61,000 people trafficked since 2014 - mostly while looking for better job opportunities abroad, according to the United Nations migration agency.
Most victims are taken to Russia, Poland and other European countries where they are forced to work in factories, building sites, farms and as beggars or sex workers, the International Organization for Migration (IOM) says.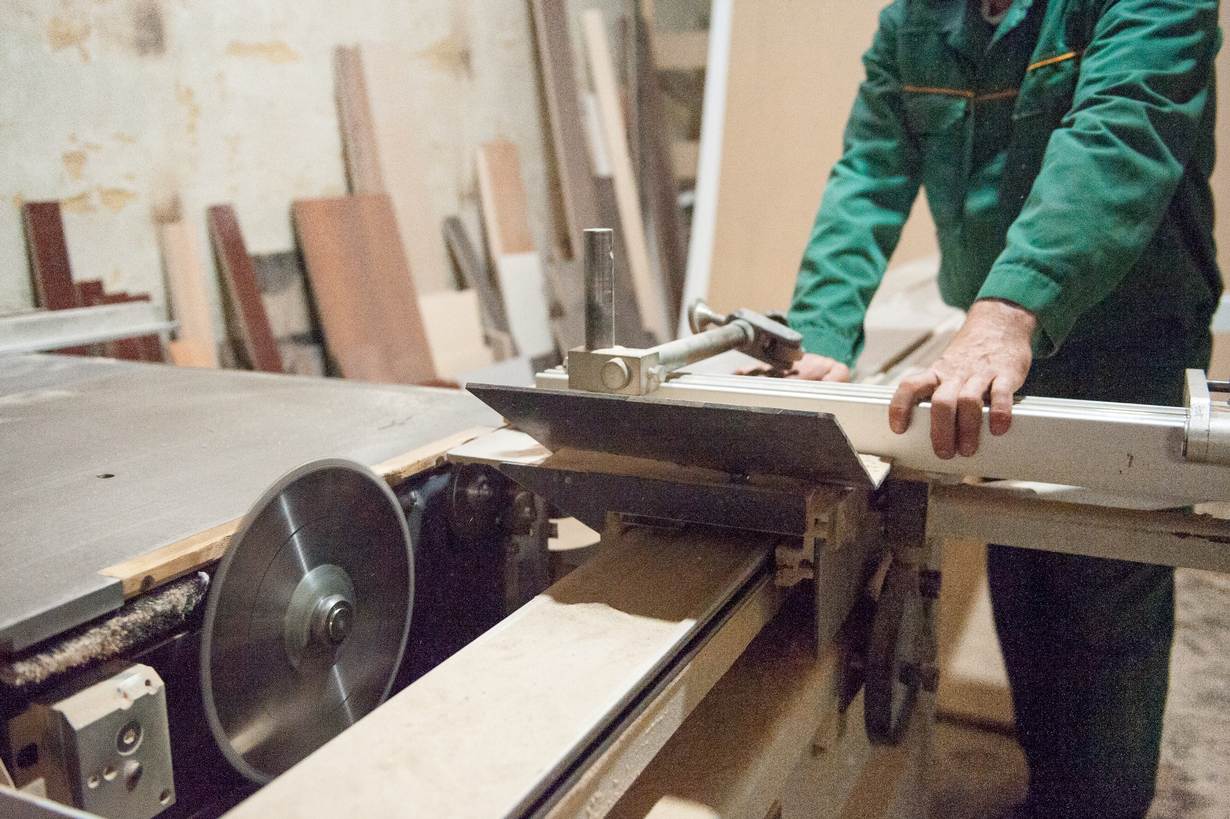 BUSINESS BOOST
When Iryna arrived in Belarus in 2014 with a group of 15 Ukrainians, their passports were confiscated and they were paid $200 in the first three months - barely enough to afford food.
"We didn't even know where we were," she said, recalling how they were moved to various construction sites in remote areas.
Threatened at gunpoint, the group worked up to 18 hours a day renovating a two-storey house over several months. They slept on the floor, and were fed only ready-made boiled noodles.
Those who complained were beaten, said Iryna, who fell ill.
"I had problems with my stomach and a high temperature but no one would bring me medicines," she said.
When her captors realised she could not keep working, they returned her passport and abandoned her in the capital, Minsk.
She spent the summer doing casual jobs until she made enough money to buy a train ticket home in 2015 to Vinnytsia.
She was financially and spiritually broken, her mother having died of cancer while she was enslaved in Belarus.
"I had a terrible depression because I couldn't save my mum," she said, choking back tears as she recalled her return.
Yet two years on, Irnya has turned her life around.
An IOM project to help former slaves reintegrate into society, by providing them with training and money to start a business, helped her to set up a small embroidery workshop and earn enough to feed her family.
Iryna received $800 last year, which she spent on a sewing machine. She now produces towels, tablecloths and other embroidery items that she sells online and at local fairs.
"I am happy," she said. "I don't have to think about getting money to buy bread."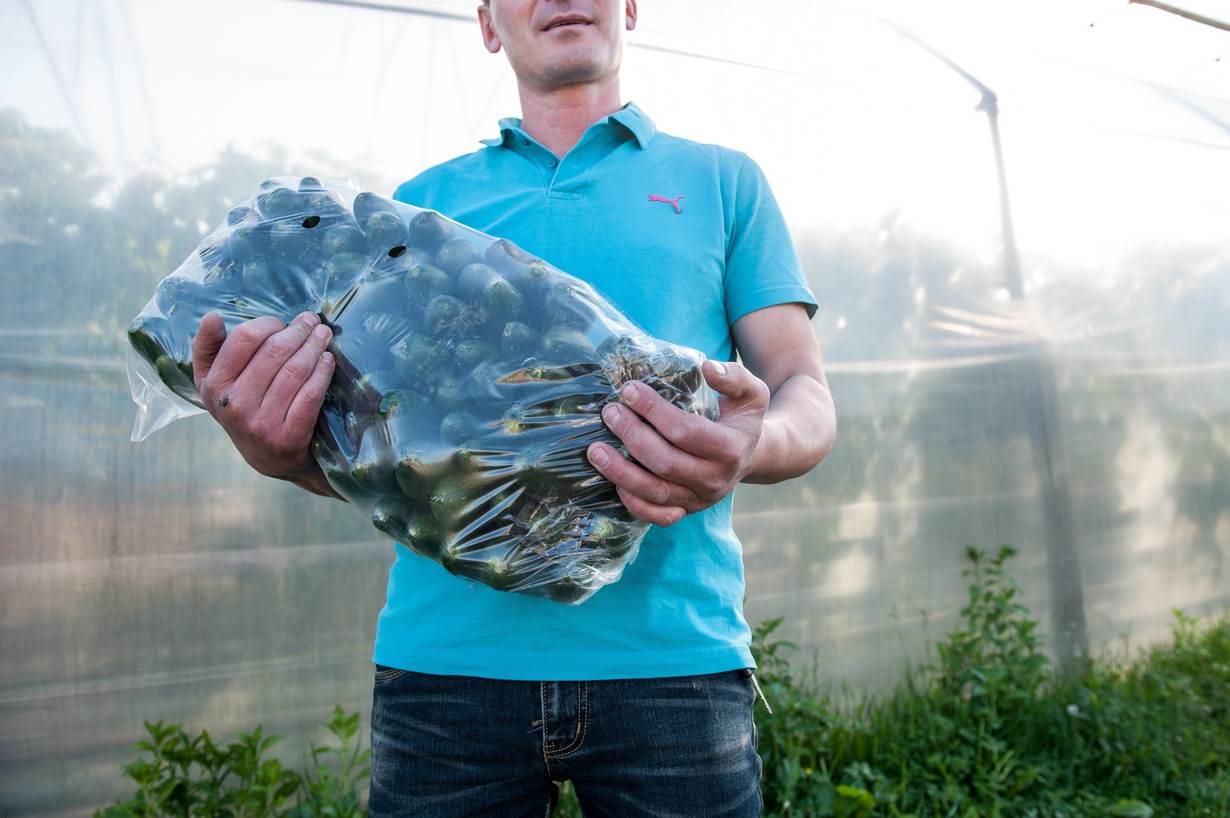 "EATING MY SKIN"
The trafficking business is thriving in Ukraine.
The IOM identified 639 victims in the first six months of 2017 - 30 percent up on the same period last year.
Economic crisis and political upheaval linked to the conflict in eastern Ukraine have fuelled the crime, it says.
Igor, another Ukrainain survivor, was beaten up, fed rotten food and forced to handle chemical barrels without safety equipment after being lured to Russia with the promise of a well-paid job four years ago.
Chemical leaks burned his hands, and left them itching.
"Basically it was eating my skin," the 37-year-old said by phone, declining to give his real name.
He was freed after about six months as his health worsened.
Igor is happy to be in Ukraine, having started a furniture company with three fellow victims he met through the IOM project, which teaches groups of up to 30 people skills to run a small company, such as management, accounting and marketing.
Since it started in 2006, almost 1,000 slavery survivors have started businesses, from pig farms and beauty salons to coffee shops and cucumber greenhouses.
Students are encouraged to submit a business plan to apply for a grant of up to $2,700 in equipment for their enterprise.
"The idea ... is to help people monetise their skills," said Ali Chabuk, a senior livelihood specialist at IOM Ukraine.
Owning a business also helps victims' psychological recovery, he added.
"They see themselves as something valuable, as key participants to the local economic development," Chabuk said.
Former slaves such as Iryna and Igor share their stories at events organised by IOM's partner charities in Ukraine - trying to raise awareness about how migration can lead to slavery.
"There's a lot of people that are trying to find themselves somewhere else, in random countries without understanding that it's possible to do something here," said Igor.
"My life has really settled down. It has taken on a different meaning and different colours."
(Reporting by Umberto Bacchi @UmbertoBacchi, Editing by Kieran Guilbert and Katy Migiro. Please credit the Thomson Reuters Foundation, the charitable arm of Thomson Reuters, that covers humanitarian news, women's rights, trafficking, property rights, climate change and resilience. Visit http://news.trust.org)
Our Standards: The Thomson Reuters Trust Principles.