"Women are the most vulnerable during drought because it is their duty to fetch water and provide food for the family"
By Rina Chandran
MUMBAI, May 23 (Thomson Reuters Foundation) - India's worst drought in decades is hurting women and lower-caste Dalits disproportionately, with impacts ranging from malnutrition to early marriage to prostitution, activists say.
The government estimates the drought has affected more than 330 million people - almost a quarter of India's population - across 13 of the country's 29 states.
"Women are the most vulnerable during drought because it is their duty to fetch water and provide food for the family," said Varsha Deshpande, a lawyer and women's rights activist in Maharashtra state, one of the worst hit by the drought.
"She is the first to wake up, she walks the farthest to fetch water, she eats last - and probably the least, and she sleeps last. This takes a toll on her health, her menstrual cycle, and affects her reproductive cycle," she told the Thomson Reuters Foundation.
As crops wither and livestock perish, tens of thousands of people are migrating in search of food, water and jobs, leaving behind women, children and older family members who are vulnerable to human traffickers.
Girls are being pulled from school to help fetch water or to take care of younger siblings while the mother gets water.
Men are abandoning their families to search for jobs, and some men are marrying multiple times just so there is someone who can fetch water.
Polygamy is illegal in India, and these "water wives" - or 'paaniwaali bai' in the local language - have few rights.
"Abuses against women increase during drought - women forced to become prostitutes, men demanding more dowry to compensate for lower farm incomes, and more dowry deaths if the women cannot conceive because they are malnourished," said Deshpande.
"We are also seeing an increase in child marriage, as parents try to ensure the safety of girls. And a big increase in child labour because they need the extra money," she said.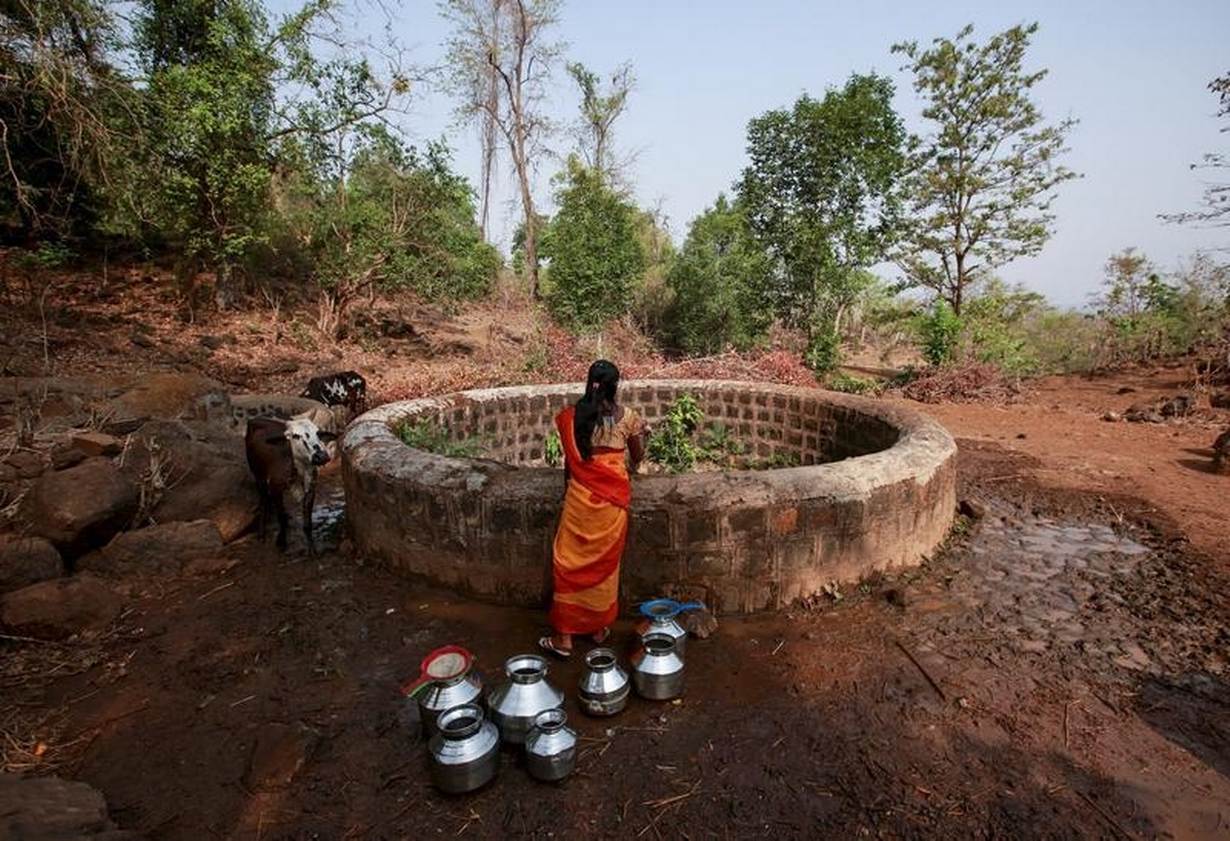 MARGINAL SPACES
Nobel Peace Laureate Kailash Satyarthi has asked Prime Minister Narendra Modi to declare the drought a national emergency, saying that the lives of more than 160 million children are at stake.
India's top court recently criticised authorities for delays in responding to the drought, saying that some states had an "ostrich-like attitude" towards the calamity.
State Chief Minister Devendra Fadnavis has urged banks to lend to small farmers, and asked state officials to step up relief measures to ensure no one is left out.
However, relief measures are not reaching some of the most marginalised people in the country: landless low-caste Dalits.
Dalits are more vulnerable to disasters because of their marginal social standing and discrimination. They also tend to live in settlements segregated from mainstream society, according to National Dalit Watch.
"Most Dalits are sharecroppers whose names are not in the records of the landowners, so they miss out on government relief," said Rajesh Singh of National Dalit Watch.
The lobby group has tracked discrimination against low-caste villagers after disasters since the Indian Ocean tsunami of 2004, and including the December floods in Chennai.
"They are neglected by default and by design, as they are not counted in the census and they are denied coping mechanisms such as government jobs and subsidised rations by high-caste villagers and local officials," Singh said.

(Reporting by Rina Chandran, Editing by Ros Russell.; Please credit the Thomson Reuters Foundation, the charitable arm of Thomson Reuters, that covers humanitarian news, women's rights, trafficking, corruption and climate change. Visit news.trust.org to see more stories.)
Our Standards: The Thomson Reuters Trust Principles.