Eco-friendly startups are creating jobs for young people and solving local environmental problems
By Dina Zayed
CAIRO, June 15 (Thomson Reuters Foundation) - As young people across the Middle East grapple with a lack of employment, a growing number of Egyptian entrepreneurs are learning that eco-friendly businesses can solve environmental problems and boost their bottom line.
The region's burst of innovation is driven partly by greater access to technology and a youthful population, with over 30 percent aged between 15 and 29, experts say. But necessity is also a major factor.
"For thousands of young people, there are no job opportunities, so they are creating them for themselves," Salma El Hariry, founder and CEO of ScaleUp Ventures, told the Thomson Reuters Foundation.
"Entrepreneurship is booming, and with this, there is an absolute shift in how startups talk about issues like energy and the environment."
A February report from the Middle East Strategy Task Force, co-chaired by former U.S. Secretary of State Madeleine Albright and former U.S. National Security Advisor Stephen Hadley, noted that more than 2,500 jobs are generated for every 10 successful startups.
"Even as the spectre of political instability weighs heavily on the region, the Middle East is quietly experiencing a technological and societal transformation that could hold the keys to a better future," the report's authors wrote.
Egypt is embracing that transformation. Although funding remains a critical challenge, the country is host to a handful of incubators that support entrepreneurs as they build their companies.
One player is the American University in Cairo's (AUC) Venture Lab. In the four years since it was set up, Venture Lab has helped at least 46 startups, which together have generated revenues of 36 million Egyptian pounds (over $4 million).
Similar initiatives across the region - including Wamda, Oasis500, Sawari Ventures, Berytech, Flat6Labs and AstroLabs - are also fostering an enabling environment for entrepreneurs.
Last year, a study by Wamda, a network for entrepreneurs that also carries out research, found that of the nearly 50 percent growth in organisations supporting new ventures in the Middle East since 2010, Egypt alone claims a quarter.
"A broader emphasis on entrepreneurship helps socially responsible startups raise awareness and allows them to link their cause to the business of enterprise," said Anna Dimitrova, lead account manager for Cairo-based Nahdet El Mahrousa, the first incubator of social enterprises in the Middle East.
"There are waves and trends in entrepreneurship," she added. "Green is the new buzzword."
SUSTAINABLE AT SCALE
Even if the goal is to find answers to the problems posed by climate change, success may lie in keeping it simple, said Hazem Hassan, co-founder of Madad, a platform for sustainable development projects that helps people make and track donations.
"Climate change doesn't appear anywhere on our project descriptions," Hassan said. "These are heavy terms. If your target is the masses, or even a diverse crowd, you need to simplify and personalise your message."
Madad, which is incubated in the AUC Venture Lab, describes itself as the first sustainability-focused crowdsourcing website in the region.
"There are a lot of people interested in putting their money into long-term sustainability projects but they don't have the means to reach those projects," Hassan said.
One of Madad's projects raised funds to bring solar power to the village of Heiz in Egypt's Bahariya Oasis. Contributors, including one couple who asked their wedding guests to donate in lieu of gifts, raised 85,000 Egyptian pounds ($9,600).
The project aims to help the village's 3,000 residents, who are not connected to the grid, install solar panels and batteries to access power round the clock.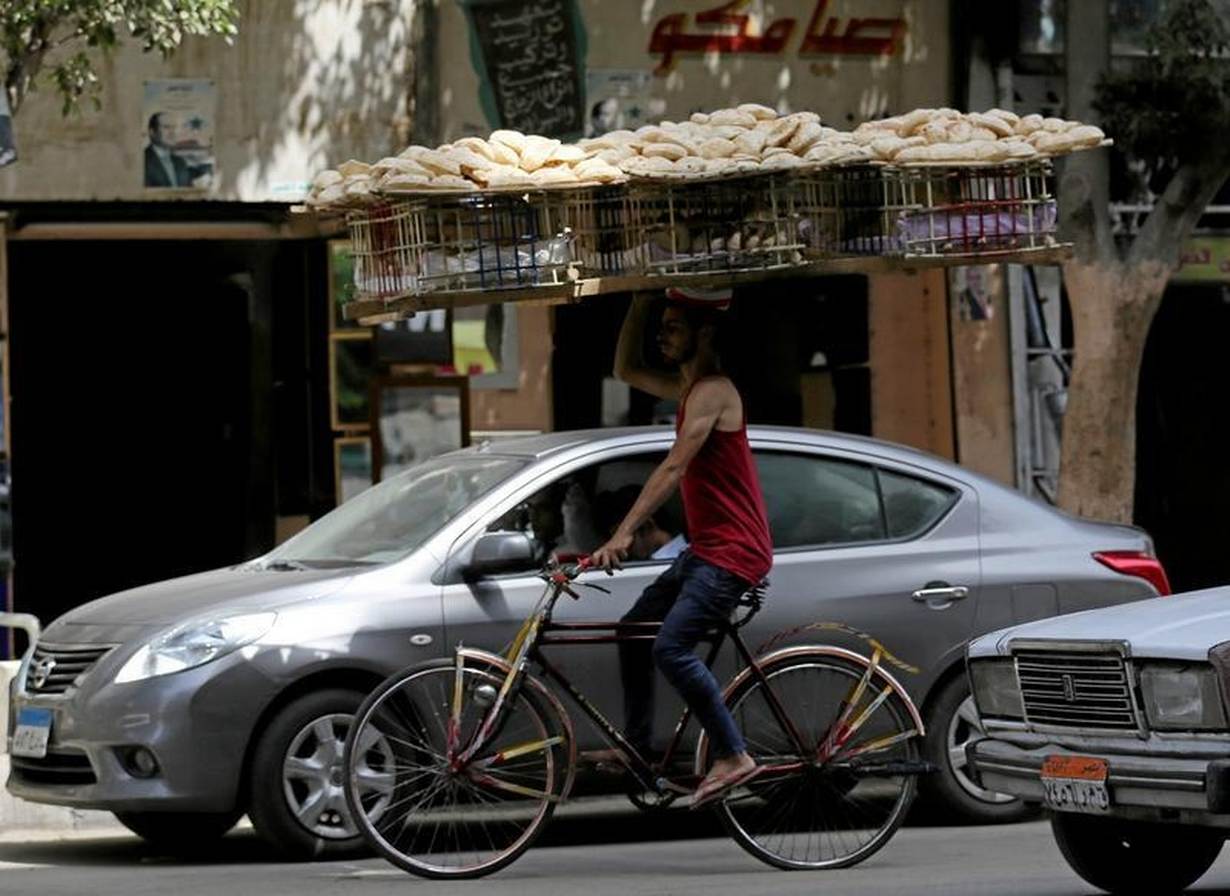 SMALL IS BEAUTIFUL
Many eco-entrepreneurs spot opportunities in local challenges that the government and financial markets have been unable - or unwilling - to address.
"Market failures are always sources of inspiration for enterprise," said Ahmed Huzayyin, co-founder of CleanTech Arabia, which works with startups in renewable energy, waste management, water and transport. "Finding the overlap between global and local trends is where the sweet spot lies."
While there is no official data on how many companies in Egypt are working on environmental issues, El Hariry of ScaleUp Ventures said evidence from entrepreneurship summits suggests "at least 10 percent" of all new startups are in the green space.
"This is a grassroots, bottom-up shift," she said. "People want to solve problems that the government and, at times, the market have failed to fix."
Besides a crop of businesses looking at off-grid and solar energy solutions, there are organisations like RecycloBekia, which offers the Arab world's first green recycling of electronic waste; Nawart, which guides the growth of renewable energy businesses; and Ain Bicycles, which promotes cycling in heavily polluted and congested Cairo.
Nahdet El Mahrousa, in partnership with the SwitchMed initiative, received over 500 applications earlier this year for its Green Entrepreneurs training, more than it has ever seen for similar programmes. Most of the startups that applied were looking at small-scale challenges.
"Entrepreneurs in this market may not be aiming to address climate change as a goal in and of itself, but their projects are addressing local environmental concerns," Dimitrova said.
"Climate change is a global problem that needs local solutions. The lesson here is that little changes have an impact."
(Reporting by Dina Zayed; editing by Jumana Farouky and Megan Rowling. Please credit the Thomson Reuters Foundation, the charitable arm of Thomson Reuters, that covers humanitarian news, women's rights, trafficking, corruption and climate change. Visit http://news.trust.org)
Our Standards: The Thomson Reuters Trust Principles.