Heat can cause death by heat exhaustion, dehydration or heart and respiratory conditions, among other conditions
By Sebastien Malo
NEW YORK, June 23 (Thomson Reuters Foundation) - More than 3,000 New Yorkers could die each year from intense heat due to climate change beginning about 60 years from now, researchers said on Thursday.
The number of hot days is expected to triple by the year 2080 and beyond, causing death by heat exhaustion, dehydration or heart and respiratory conditions, said the main author of a study published in the journal Environmental Health Perspectives.
With so many hot days, when the temperature is at or above 90 degrees Fahrenheit (32 Celsius), an estimated 3,331 people in New York City could die each year, the study found.
Elisaveta Petkova, the lead author, made a comparison to a heat wave in Europe in 2003 that claimed the lives of tens of thousands of people.
"If New York happens to experience something like this, which is more likely due to climate change, (with) more extreme heat events, the consequences can be devastating," she said.
By comparison, between 2000 and 2006, there were about 600 heat-related deaths annually in New York City, according to the National Center for Health Statistics.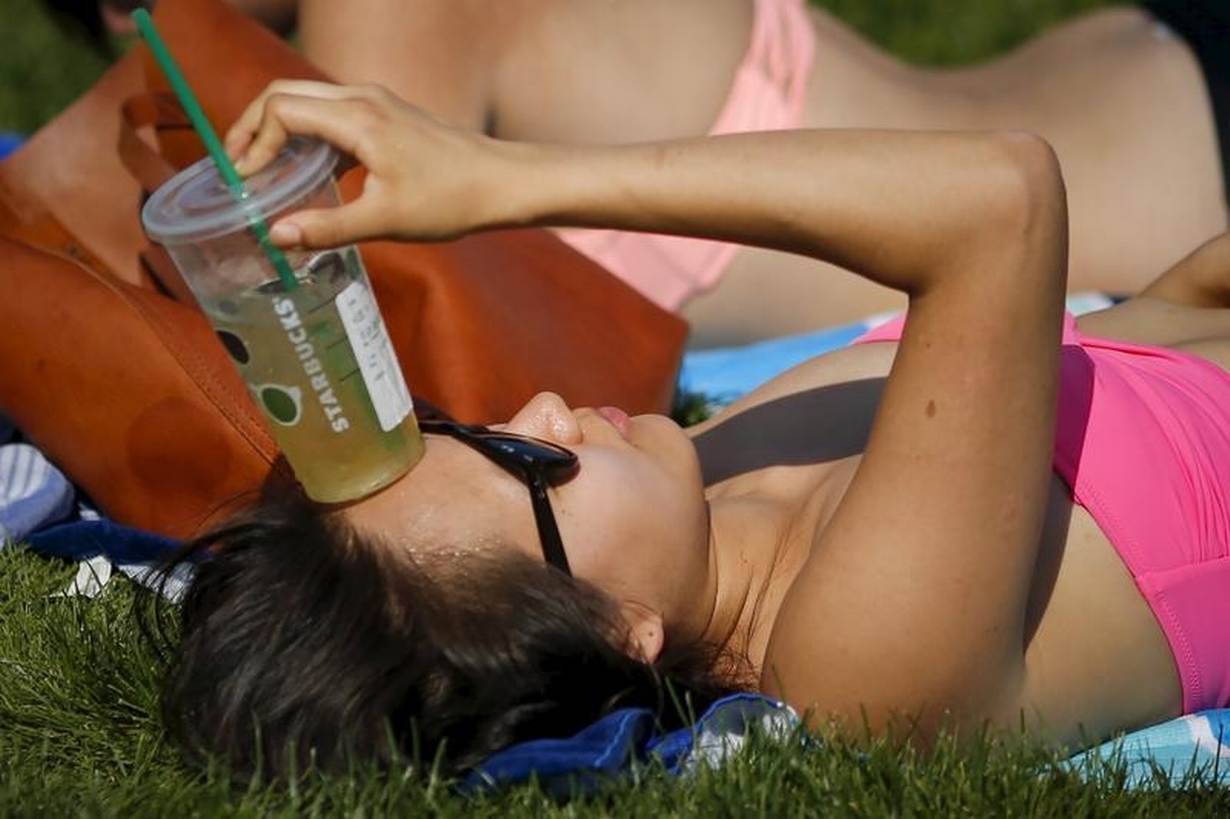 Heat waves have become more frequent in the United States in recent decades, according to the 2014 National Climate Assessment, a government report.
The researchers, from Columbia University in New York City, Cornell University in Ithaca, New York and the London School of Hygiene & Tropical Medicine, factored in population size, planet-warming gas emissions and cooling measures such as air conditioning.
Mean annual temperatures in New York City are projected to increase by 5.3 to 8.8 degrees F (2.9 to 4.9 C) by the 2080s, according to the city's Panel on Climate Change.
Most of the predicted deaths could be avoided if greenhouse gas emissions were contained and residents completely shielded from rising temperatures, Petkova said.
"This just illustrates the importance of reducing greenhouse gas emissions and continuing heat adaptation," said Petkova.
New York City has been taking measures to combat rising heat such as coating building roofs with reflective paint.
(Reporting by Sebastien Malo, Editing by Ellen Wulfhorst. Please credit the Thomson Reuters Foundation, the charitable arm of Thomson Reuters, that covers humanitarian news, women's rights, trafficking, property rights and climate change. Visit http://news.trust.org)
Our Standards: The Thomson Reuters Trust Principles.