Children are sent or trafficked to beg for Islamic teachers, who beat them if they fail to bring in enough money, rights groups say
By Kieran Guilbert
DAKAR, July 4 (Thomson Reuters Foundation) - Sweeping child beggars off Senegal's streets will not alone stop the trafficking and exploitation of tens of thousands of children, a leading child rights activist said on Monday.
President Macky Sall announced last week that the children, known as talibe, must be taken off the streets immediately, and that those who force them to beg would be fined or imprisoned.
Children are sent by their parents in Senegal or trafficked from neighbouring West African countries including Guinea-Bissau to Islamic schools, called daaras, where they are expected to receive food, shelter and teachings from the Koran, rights groups say.
But at least 50,000 children in daaras across Senegal are sent to beg in the streets to make money for teachers, known as marabouts, who beat them if they fail to bring in about 2,000 CFA francs ($3) per day, according to Human Rights Watch (HRW).
"This is the ideal time to talk with the Koranic teachers and invite them to put their daaras (Islamic schools) in order," Issa Kouyate, founder of Maison de la Gare, a shelter for street children in Senegal, told the Thomson Reuters Foundation.
Kouyate was hailed last week as one of nine global heroes in the fight against trafficking by U.S. Secretary of State John Kerry at the launch of the annual Trafficking in Persons (TIP) report, which grades countries on their anti-slavery efforts.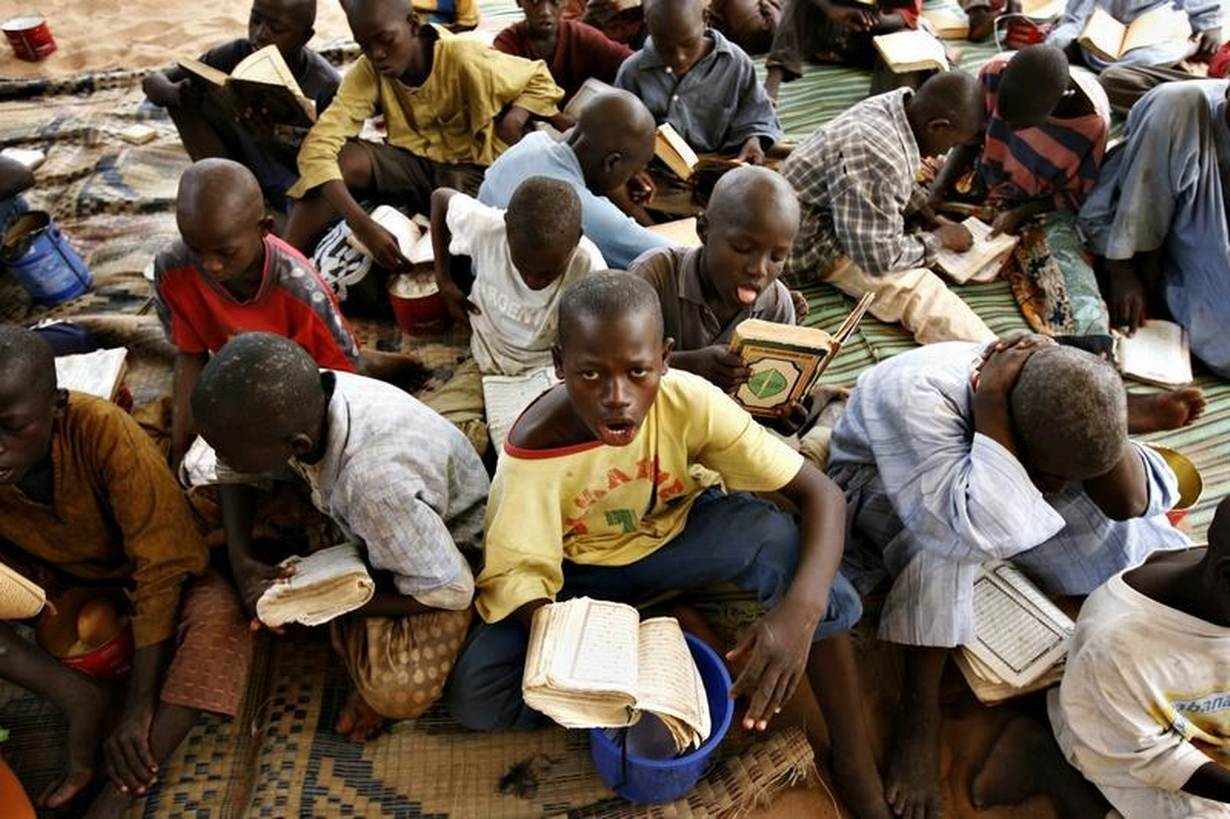 Senegal prosecuted no trafficking suspects last year, and carried out inadequate law enforcement efforts against teachers who exploit children and force them to beg, which remains the country's main trafficking problem, according to the TIP report.
"The government must not bend under pressure from some of the teachers who wish to exploit children," added Kouyate, whose organisation feeds and clothes street children, provides them with education and seeks to reunite them with their families.
Senegal passed a law in 2005 aimed at stopping the abuse of the talibe but only a dozen teachers have been prosecuted.
"Despite the contributions of Kouyate and other partners in the fight against human trafficking in Senegal, particularly on the issue of forced child begging, there is still work to do," Kerry said at the Washington launch of the TIP report last week.
Senegal was downgraded in this year's report to "Tier 2 watchlist" - meaning that while the West African nation is making significant efforts to meet the U.S. minimum standards to end trafficking, it requires special scrutiny during the year.
(Reporting By Kieran Guilbert, Editing by Ros Russell; Please credit the Thomson Reuters Foundation, the charitable arm of Thomson Reuters, that covers humanitarian news, women's rights, trafficking, corruption and climate change. Visit news.trust.org)
Our Standards: The Thomson Reuters Trust Principles.