"We are aware that the conflict has shown no mercy on women, bringing about unimaginable horrors"
By Anastasia Moloney
BOGOTA, July 25 (Thomson Reuters Foundation) - Colombia's government and FARC rebels have pledged to improve access to land for women and ensure perpetrators of sexual violence, including rape, will not be eligible for amnesty as part of ongoing peace talks to end five decades of civil war.
The government and leftist rebels from the Revolutionary Armed Forces of Colombia (FARC) signed a historic ceasefire deal in June, bringing Colombia ever closer to signing a final peace accord to end Latin America's longest-running conflict.
As part of peace talks, which have been going on in Cuba for almost four years, a commission on gender issues has been set up to ensure women's voices are heard and their suffering during half a century of war is recognised.
"We are aware that the conflict has shown no mercy on women, bringing about unimaginable horrors," Colombia's lead government negotiator Humberto de la Calle said in a statement on Sunday.
"The torch of reconciliation rests with the women of Colombia," he said.
Nearly half of Colombia's 7.8 million war victims officially registered by the government are women, the majority of whom have been forced to leave their homes by warring factions.
Women and children, particularly from Afro-Colombian and indigenous groups, have borne the brunt the conflict and sexual violence has been used as a weapon of war by all sides.
Nearly 15,300 Colombians, most of them women and girls, have been victims of rape and sexual violence, government data shows.
The gender commission said a special unit would be set up to investigate and collect evidence involving cases of sexual violence once a final deal is reached, and reiterated that sexual violence was included among the crimes denied amnesty.
"This is seen not as a concession but as an act of justice," said Victoria Sandino, FARC's representative on the commission.
The commission also said a 'land fund' through which farmland would be redistributed and titles granted would give priority to women farmers and female breadwinners, who would be offered government subsidies.
"The aim is to overcome the obstacles faced by rural women to formalize and promote access to rural property, through their explicit right to land ownership," Maria Paulina Riveros, who sits on the commission for the government, said in a statement.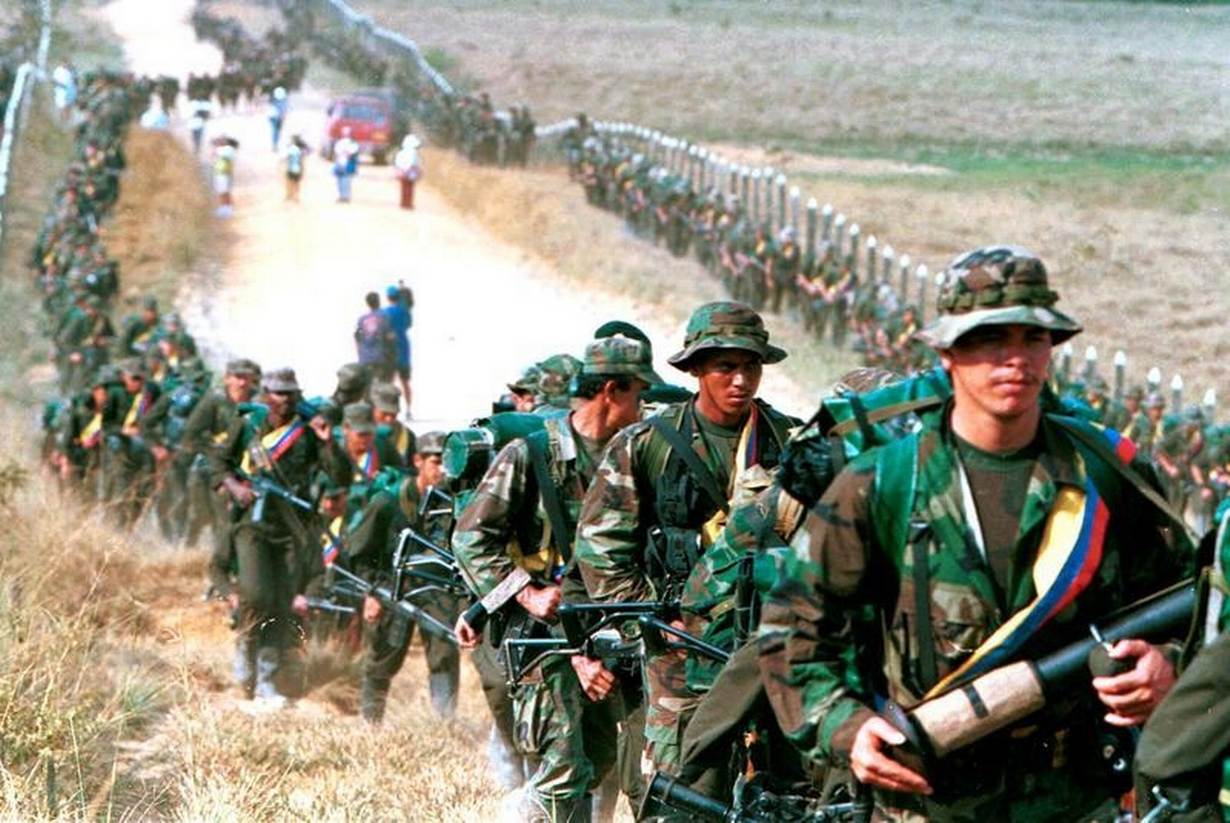 AT THE PEACE TABLE
Over the past two years, war victims have travelled to Cuba, where peace talks are hosted, to give their testimony to peace negotiators.
The witnesses include dozens of displaced women, rape survivors, women whose children and husbands have gone missing and people from the LGBT community.
The Colombian government appointed a woman to be part of its chief negotiating team for the first time in late 2013, and the FARC has several female peace negotiators on its side.
"Contrary to most peace negotiations in history, in this agreement women have had a significant presence and influence at the peace table itself, " said Phumzile Mlambo-Ngcuka, the head of U.N. Women, who was in Havana at the weekend.
"Their success builds on to the growing evidence that women's participation in peace processes increases the likelihood that a peace agreement will be reached."
According to the United Nations, in a sample of the world's 31 major peace processes between 1992 and 2011, women represented just 4 percent of signatories, 2.4 percent of chief mediators, and 9 percent of negotiators.
Including women in a peace process strengthens prospects for sustainable peace, and helps rebuild communities and reintegrate demobilised fighters into civilian life, U.N. women says.
The government and FARC rebels are hammering out the final details of general accords already reached and working on the minutiae of a truth commission and special tribunals that would try former combatants.
Any peace deal reached would be put to Colombians for approval in a public vote.
(Reporting by Anastasia Moloney, editing by Ros Russell.; Please credit the Thomson Reuters Foundation, the charitable arm of Thomson Reuters, that covers humanitarian news, women's rights, trafficking, corruption and climate change. Visit http://news.trust.org)
Our Standards: The Thomson Reuters Trust Principles.