DUBAI, July 27 (Reuters) - The United Nations called for a humanitarian truce in the Yemeni province of Taiz after government forces captured a town from Iran-allied Houthi militia in heavy fighting that has spurred allegations of war crimes.
The fighting has complicated U.N.-sponsored peace talks, as envoys for the Houthis have delayed responding to U.N. proposals calling for Houthi pullouts from cities they control, including the capital Sanaa, and the creation of an inclusive government.
James McGoldrick, the U.N. Humanitarian Coordinator for Yemen, voiced alarm at increasing bloodshed in the southwestern Taiz Governorate, particularly the al-Sarari area, and the closure of Taiz city, the regional capital.
He urged all warring parties to agree immediately to a "humanitarian pause" to protect civilians and cooperate with humanitarian agencies to help treat and evacuate war-wounded and deliver urgently needed medicine into the embattled zone.
McGoldrick warned both parties that holding civilian populations hostage and depriving them of humanitarian assistance was illegal under international humanitarian law.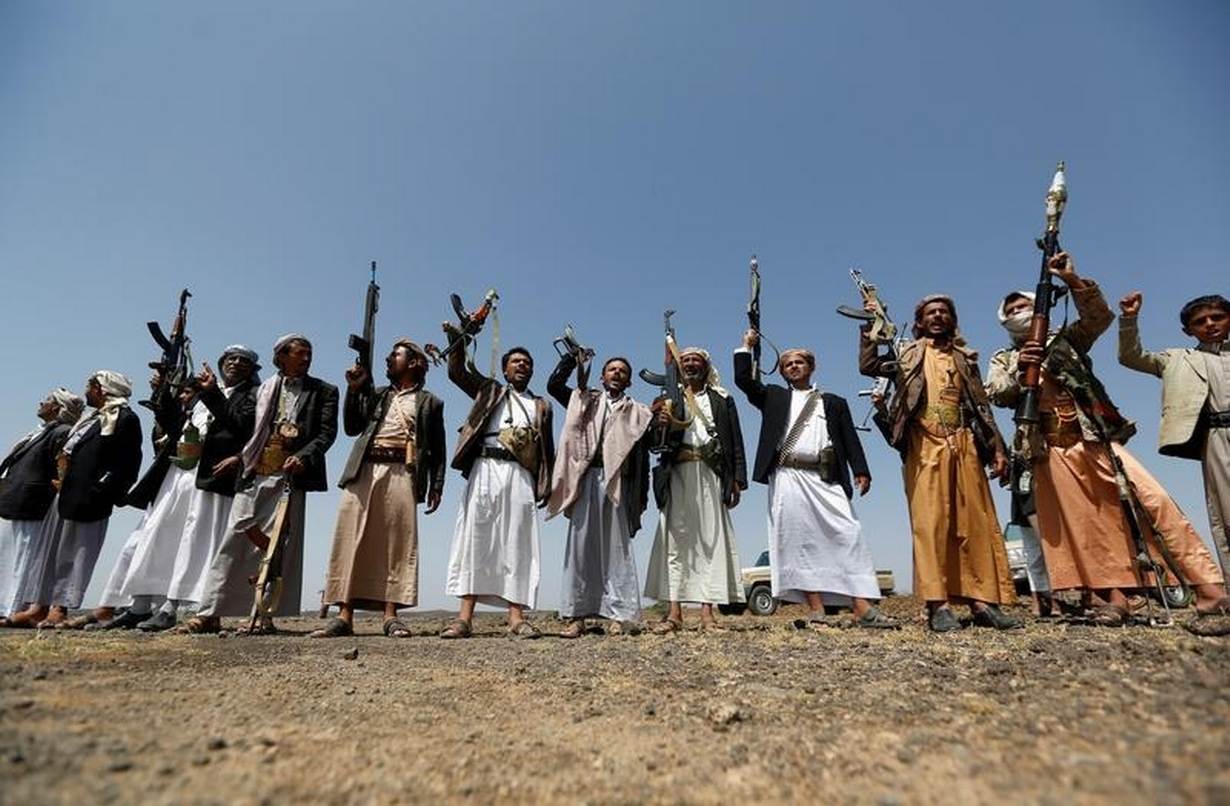 Hadi supporters control most of Taiz, Yemen's third largest city with an estimated pre-war population of 300,000, but it is sealed off by Houthi forces on three sides.
There were conflicting reports on the fighting in al-Sarari, a Houthi stronghold southeast of Taiz captured by troops loyal to President Abd-Rabbu Mansour Hadi earlier this week.
A Houthi envoy on a ceasefire committee assigned to oversee a shaky truce in Taiz wrote to the U.N. that Sarari residents had been subjected to "war crimes" including house burnings and the detention of 49 civilians including women and children.
"We call on you to swiftly intervene to stop these gangs and limit the massacres they have begun to commit against unarmed civilians," Ahmed al-Msawa said in the letter, seen by Reuters.
Two residents of a hamlet adjacent to Sarari said that at least 15 Houthi combatants were killed or wounded in the fighting. They said 40 other Houthis were taken prisoner but denied that any women or children were among them. They said most Sarari residents had fled to neighbouring communities.
Hadi supporters have denied setting fires to houses and accused the Houthis of booby-trapping a Sarari mosque to try to kill as many Hadi supporters as possible.
A Saudi-led alliance intervened in Yemen's conflict in March 2015 to try to restore Hadi to power after the Houthis seized Sanaa and advanced on his temporary headquarters in Aden, forcing him to flee to Saudi Arabia.
A ceasefire accord between the Houthis and Hadi loyalists has repeatedly been violated since it took effect in April. Peace talks in Kuwait since then have done little to end fighting that has killed more than 6,200 people and displaced more than 2.5 million in the Arabian Peninsula state.

(Reporting by Sami Aboudi; editing by Mark Heinrich)
Our Standards: The Thomson Reuters Trust Principles.