Flooding in 2016 could be the highest in 50 years, but a web-based forecasting system is alerting people in advance
By Megan Rowling
BARCELONA, Sept 12 (Thomson Reuters Foundation) - Mali's Inner Niger Delta is expected to experience its highest level of flooding in 50 years in the coming months, putting lives, homes and animals at risk, an international conservation group has warned.
Netherlands-based Wetlands International works with Mali's National Water Directorate to produce regular forecasts for the annual flood on the Niger River, which usually begins in July.
This year, the water level measured on Sept. 6 in the inland delta's southern Mopti area was the highest since 1964.
Flooding this year will reach its peak in November and December, and the area under water then is expected to be two and a half times larger than in dry years.
The flood is strong this year due to high rainfall in the early rainy season in Guinea and Mali, combined with already high levels of groundwater, Wetlands International said.
The delta, just south of the Sahara desert in West Africa, consists of flood plains, lakes, river branches and small pockets of flood forest, and sustains around 1.5 million people. Local people depend on the annual flood to support their rice farming, fishing and cattle herding. But they are unprepared for the likely extent of flooding due this year, said Karounga Keïta, Wetlands International coordinator in Mali.
"The population has not been used to such an exceptionally high level for a long time, so houses have become (built) very close to the rivers and water channels that are flooded," he told the Thomson Reuters Foundation. "There is a big risk of human victims, and of damage to people's houses, and also to hydro-electric installations."
As well as working with the government to head off a potential disaster, Wetlands International is calling a meeting of humanitarian agencies in the town of Mopti later this month so that they can help manage the threat.
Keïta said there were measures people could take to reduce damage, such as protecting their dwellings and moving animals - a key source of income in the area - to higher ground.
Information about water levels and predictions for the country's water basins are broadcast on television and local radio stations so that people are alerted well in advance, he added.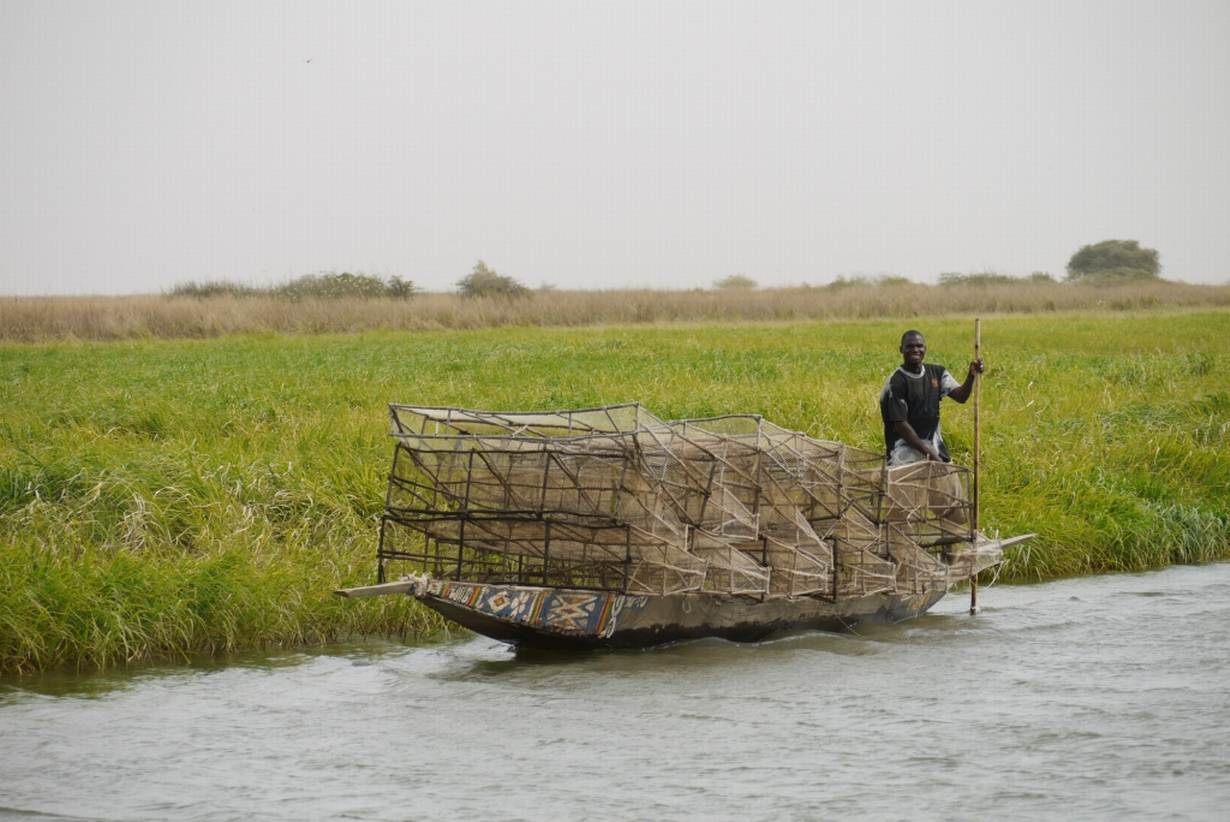 MORE DROUGHTS AND FLOODS?
Africa's second largest floodplain wetland saw low levels of flooding in the 1970s and 1980s, a time of drought and hunger in the region, according to Wetlands International.
The drought was particularly bad in 1984, when production of meat and fish collapsed, and many people and cattle died.
But in the 1950s and 1960s, flood levels were much higher. In 1964, the flooded area covered 22,000 square kilometres, while last year the inundation was only 14,000 square kilometres, Wetlands International said.
That irregularity is set to worsen, and is a challenge for people trying to make a living in the area, experts say.
"Climate researchers predict greater variability in water supply, with more rainfall in the Upper Niger Basin," Jane Madgwick, Wetlands International's CEO, said in a statement.
As climate change increases, "rain is expected to fall with greater intensity in shorter periods of time, making the basin more drought and flood prone", she said.
To help people adapt to those shifts, Wetlands International and the Malian government launched an online flood forecasting tool, known by its French acronym OPIDIN, in 2013.
Based on daily water level measurements and satellite-derived rainfall estimates for the Upper Niger, it predicts the level and timing of the flood peak and the maximum extent of the floods in the delta.
This is the first time an extreme flooding alert has been issued since it began, Keïta noted.
Wetlands International is also concerned that new infrastructure, such as the construction of the planned Fomi Dam in Guinea and the expansion of irrigated areas, could increase the risk of droughts in the delta in years with low rainfall.
(Reporting by Megan Rowling @meganrowling; editing by Laurie Goering. Please credit the Thomson Reuters Foundation, the charitable arm of Thomson Reuters, that covers humanitarian news, women's rights, trafficking, property rights and climate change. Visit http://news.trust.org)
Our Standards: The Thomson Reuters Trust Principles.