In West Africa, communities are grappling with the challenges of tapping into international climate finance
By Megan Rowling
KAFFRINE, Senegal, Oct 13 (Thomson Reuters Foundation) - In the humid heat of Senegal's rainy season, Mbayan Fam points across a bleak expanse of sand dotted with grass to the shallow sea inlet where she and her fellow salt collectors harvest white "gold" with their bare hands.
The wide delta, reached by a flood-prone dirt road, is a tough place to work, and the women lack protective equipment, causing them skin problems. In recent years their incomes have dropped too, as sand swept across the denuded landscape by the wind has silted up half the inlet, the young woman says.
But the salt gatherers of Keur Mboucki municipality, on the western edge of the central region of Kaffrine, are hoping efforts to reforest the inlet's shores with salt-tolerant trees will make life easier for them.
"With these trees that we have planted, we can reclaim the land, and carry on with our activities," said Fam. "We will have shade where we can sit down and rest a bit. And we can also use the trees to treat illnesses."
The reforestation push is just one of 22 community projects in the area being financed by Britain under a flagship £140 million ($174 million) programme known as BRACED, which aims to help over 5 million people become more resilient to climate extremes and disasters in 13 countries across Africa and Asia.
In Senegal, as well as in Mopti in neighbouring Mali, environment and development group IED Afrique and its partners are aiming to show that local communities are capable of using international funding for climate change action effectively - whether to tackle shrinking forests or worsening floods and drought.
At Keur Mboucki town hall, Lieutenant Babakar Dème, who heads the local branch of the government's water and forest service, stresses there is still a lot to learn.
Not all the 48,000 or so tiny eucalyptus and native species, including acacia senegal and "sump" (desert date), put in this year along 5 kilometres of the inlet's banks are thriving.
A few have already shrivelled in the relentless heat and salty soil. The goal is for four-fifths to survive, says Dème.
His team set up a nursery to cultivate the saplings - a skill villagers will need to acquire so they can carry on the reforesting work initially funded by 12.6 million West African francs (around $21,500) from the UK government's climate change aid budget.
Dème says the environmental problems here at the tip of the Saloum Delta lie not with salt, which has always been exploited, but rather the rising rate at which people have cut down trees in the past decade.
The inlet is dotted with large piles of salt covered by acacia branches to protect them from the elements. In other parts of the region, the savannah forests are under attack from charcoal makers and farmers clearing land to grow crops.
"All the actions of humans combined have resulted in reducing this ecosystem to nothing," said Dème. "Now we want to restore it."
If the trees grow as planned, they will secure the sandy soil and add nutrients to it over the next couple of years, reducing erosion by the water and wind, and helping recuperate some 50 hectares of land for agriculture, he added.
For Keur Mboucki's mayor, Abdou Aziz Diagne, protecting the salt business by restoring its surroundings is vital for the economic life of his 11,900-strong community - and could help prevent migration, he says.
"Salt is our 'gold'," he said. "All our young people do this work if they are not herders or in local government. It means they can stay here because they can earn money."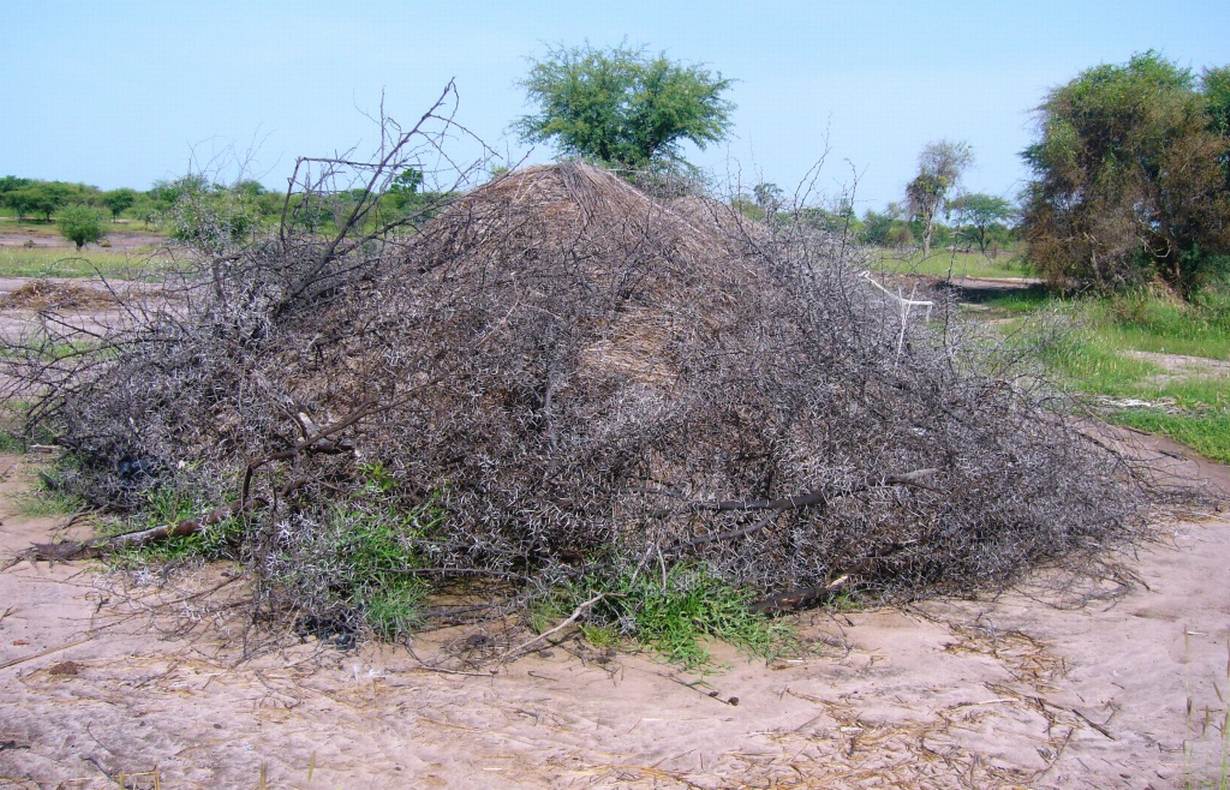 LOCAL ADAPTATION
IED Afrique director Mamadou Bara Guèye said the billions of dollars in climate finance being channelled from wealthy countries to help poorer parts of the world adapt to climate shifts are usually spent by national-level state agencies.
The money does not filter down to local groups, which often lack the information and expertise to tap into urgently needed resources, he added.
"It is a bit paradoxical because even though (communities) do not have access to finance mechanisms, when you go into the field you realise that they have developed strategies for adaptation, without waiting for policies," Guèye said.
That is particularly the case for nomadic livestock herders in Africa's Sahel region who have adjusted to variable rainfall patterns for decades or even centuries, he added.
The aim of the BRACED project in Senegal and Mali is to enable local people to identify their needs in coping with climate stresses, and to design and run their own projects.
In doing so, IED Afrique wants to influence the big hitters in providing climate aid.
Top of the list is the $10 billion Green Climate Fund (GCF). It has approved 17 projects to help developing countries tackle global warming since becoming fully operational last year, and is considering 10 more at a board meeting this week.
But the poorest countries are finding it hard to directly access the GCF's money, which is a demanding process.
"What we are hoping is that, at the end, we will (be able) to say to the GCF, 'Here is a model we think is best suited to funding (local) adaptation'," said Guèye.
More climate finance is starting to filter down to communities but it is not yet enough, said Saleemul Huq, director of the Dhaka-based International Centre for Climate Change and Development.
"Funders - whether they be national or global - are very bad at ensuring that money goes to the poorest and most vulnerable," he said. "There is very little effort to get it down to the lowest level because it does require a lot of effort."
In general, donors find it easier to hand over $100 million for a big national programme than "find 100 people to give $1 million to", Huq noted.
There are some institutions that are doing things differently, such as the Global Environment Facility, which has a long-running programme giving out small grants of up to $50,000 directly to community projects.
And there are a growing number of organisations and networks that are hoping to act as trusted intermediaries between global funds and communities, Huq said, such as Shack/Slum Dwellers International, which represents the urban poor in 33 countries.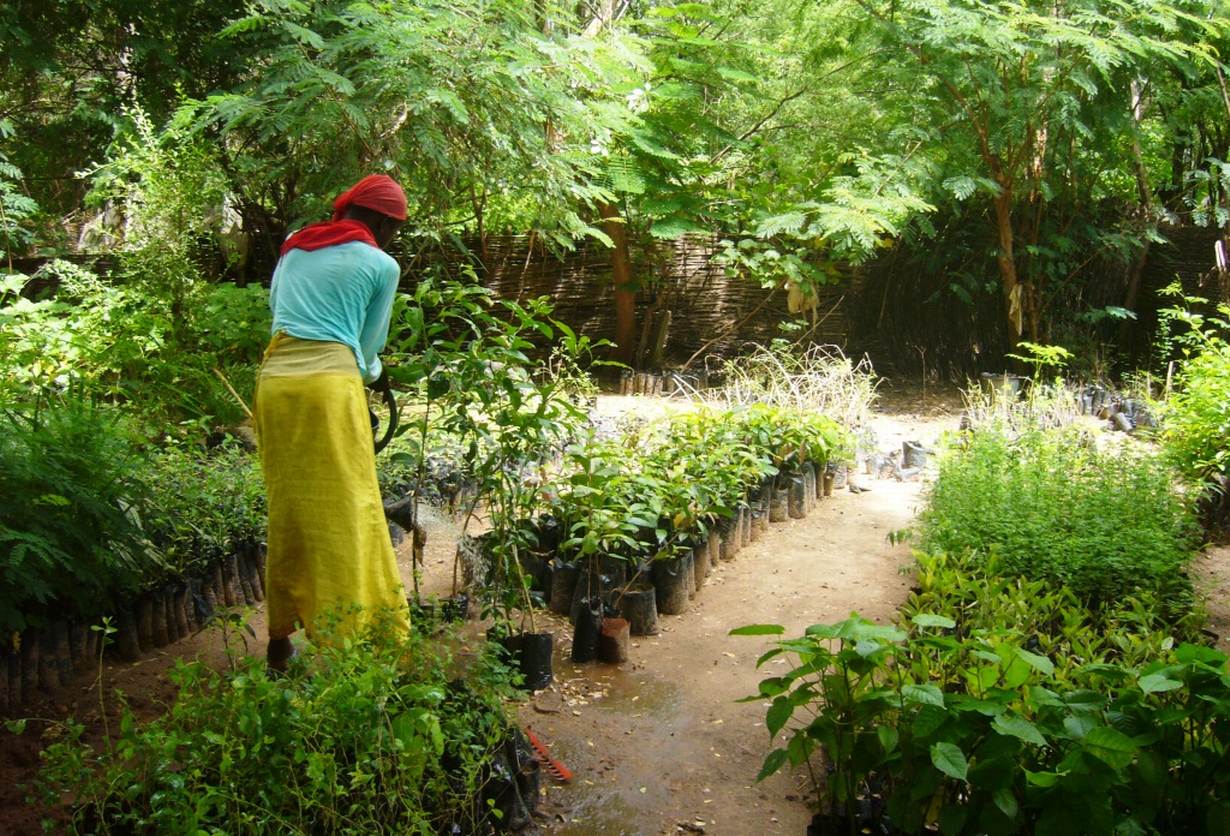 CLIMATE DISCONNECT
In Senegal, IED Afrique wants the state's National Programme for Local Development (PNDL) to play that role, filtering money down to "communes", the smallest administrative division.
At the same time, the idea is to put climate change firmly on the development agenda, as the two issues have been largely disconnected until now, said Guèye.
"We did not want to reinvent the wheel, so we are using the system that is already in place," said Samba Faye Diop, director of the Agency for Regional Development in Kaffrine.
So far efforts to provide technical support to local authorities planning projects are paying off, he said, with nearly all submitting proposals for a second round of funding.
Most of the projects backed so far are linked to forestry and farming because of the need to profit from the rainy season, which usually ends in October.
Others in the pipeline include infrastructure to store crops safely from floods and vaccination centres for the region's plentiful goats and cattle.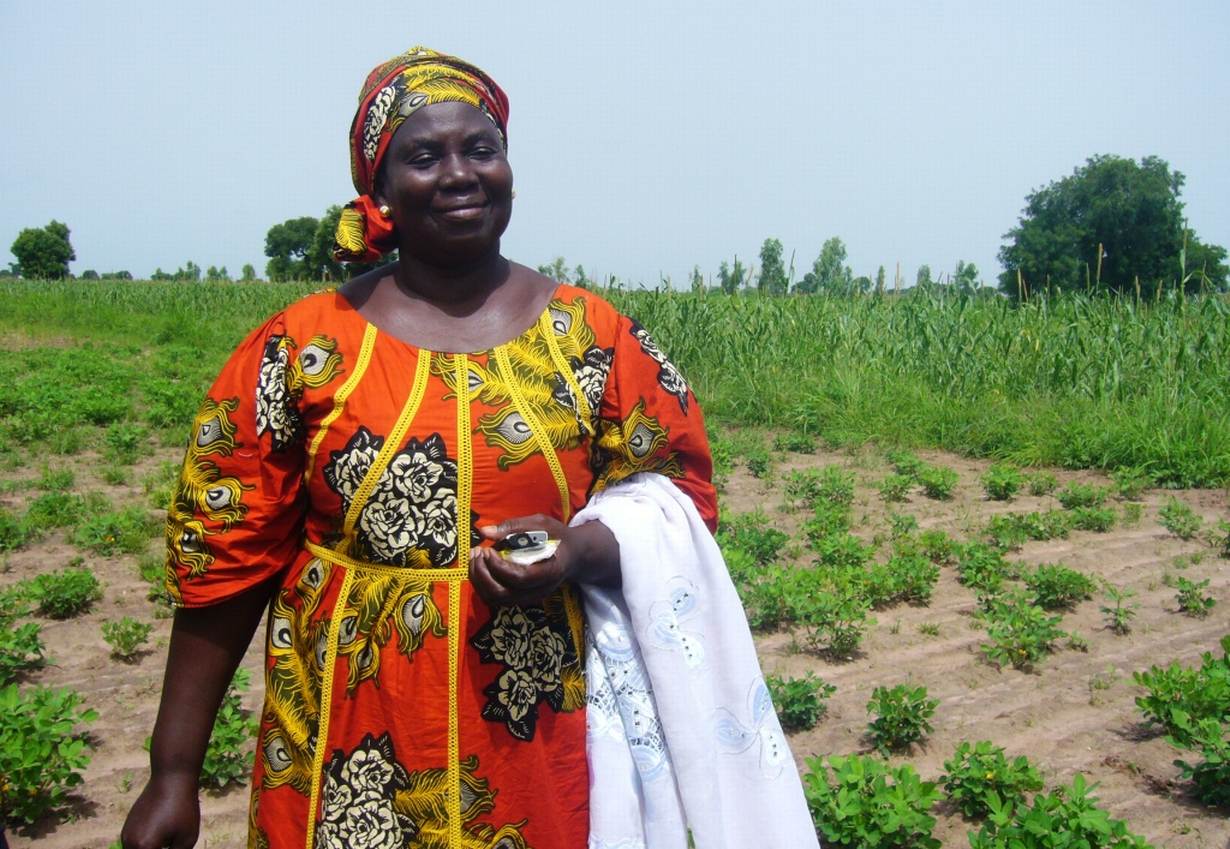 TESTING GROUND
IED Afrique is also working with Senegal's meteorological agency ANACIM to expand efforts to get practical weather and climate information into the hands of local farmers.
Aissatou Ndao works on one of six "test fields", where some crops are planted using traditional practices and others according to the latest climate and weather information filtered down via text message and the region's agriculture service.
"To get better results, we pay attention to the forecasts, and select seeds based on them," said the chair of Kahi commune's environment committee, proudly surveying healthy peanut and millet plants ripening in the sun. "We always know exactly when to sow."
Ndao and others involved in forest projects in the area said they need funding for equipment such as tractors, vans and machinery to work more efficiently, as well as fencing to keep replanted land secure from people and marauding livestock.
Regional development director Diop said work remained to be done with community groups that, in most cases, still lack the know-how needed to benefit from international climate funding.
In Keur Mboucki, Dème said local officials have also asked for more training in winning and managing climate finance.
"The communes still don't really have the skills needed - they don't have enough human resources. Putting together a project is not obvious," he said.
($1 = 0.8042 pounds) ($1 = 585.6200 CFA francs)
(Reporting by Megan Rowling @meganrowling; editing by Laurie Goering. Please credit the Thomson Reuters Foundation, the charitable arm of Thomson Reuters, that covers humanitarian news, women's rights, trafficking, property rights and climate change. Visit http://news.trust.org)
The Thomson Reuters Foundation is reporting on the BRACED programme to support the programme's goal to develop and disseminate climate resilience knowledge.
For more information on the project "Decentralising climate funds in Mali and Senegal", visit the websites of BRACED and the Near East Foundation, which is leading the project.
Our Standards: The Thomson Reuters Trust Principles.