"I only want peace and to live away from the Taliban - it's not important where I go. I want to stay here in Croatia. I'm tired of travelling"
By Lin Taylor
OSIJEK, Croatia, Feb 15 (Thomson Reuters Foundation) - At 16, Afghan migrant Ashkan Barak is already tired of life. For the past year, the orphan has been on the run - fleeing Taliban militants, paying smugglers to cross the Mediterranean, and avoiding detection in countries he never knew existed.
After spending nine months in a former police station turned migrant centre in Osijek, eastern Croatia, Barak says he has given up on joining his older brother in Germany.
"I only want peace and to live away from the Taliban - it's not important where I go. I want to stay here in Croatia. I'm tired of travelling," he said in Farsi through a translator.
"I can go out and walk without fear that something will happen. There's no war, no guns," said Barak, dressed in a T-shirt, black tracksuit pants and flip-flops, grateful to be shielded from the winter snow outside.
There are around 950 asylum seekers living in the Western Balkans nation, according to the U.N. refugee agency (UNHCR), many of whom have fled conflicts and poverty in Afghanistan, Iraq, Pakistan and Syria.
Although Croatia houses significantly fewer migrants than most European Union (EU) countries, its interior ministry said it was expecting more asylum seekers to arrive from western Europe due to increased deportations when the weather improves.
At the height of the refugee crisis in 2015, some 650,000 people passed through Croatia on the so-called Balkan route used by migrants heading west, especially towards Germany.
The route was largely shut down last March after a series of border closures.
RELATED: Penniless and alone, migrant children in Serbia sell sex to survive
LIMBO
Barak said he realised his intended journey to Germany was futile when he was deported from Slovenia to Croatia and watched as border police beat migrants with batons.
Since then, his claim for asylum in Croatia has been rejected and the teenager faces deportation once again. The pressure is often too much to bear, he says.
"I do activities and play sports to feel better. But my life is very hard and I feel depressed," he said. "I'm not sure if they're going to accept me here or send me back to Afghanistan. I'm not sure what's going to happen."
While there is no limit to how often Barak can apply for asylum, under Croatian law he must leave the country if his third application fails.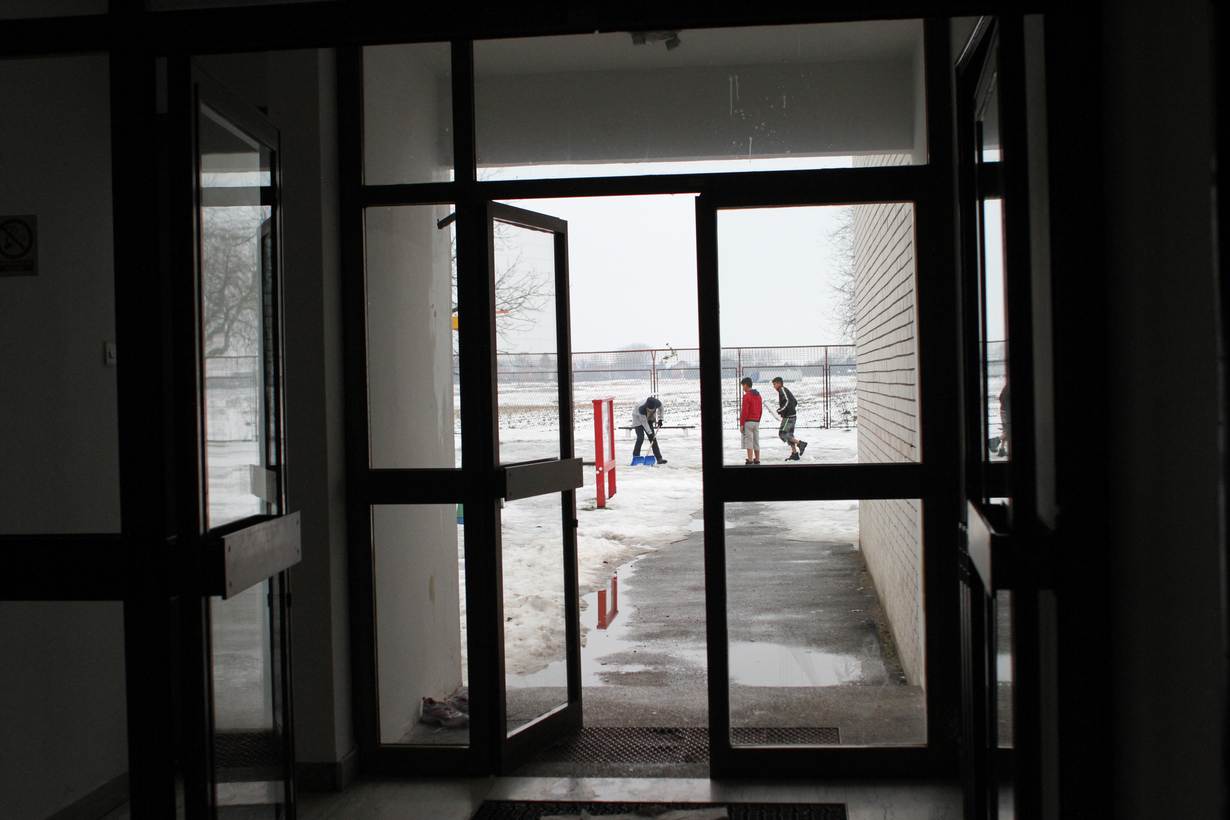 Afghans made up a fifth of all migrants entering Europe in 2015, the second biggest share after Syrians. But the mass influx has raised concerns in many EU countries over security and integration.
Germany, which has the most refugees in the bloc, has taken a firm stance on deportations, reaching an agreement with Afghanistan last October. Only people who can prove they are fleeing persecution, war or violence are eligible for asylum.
The Afghan Ministry of Refugees has said it will help returnees get back to their homes and that about 10,000 Afghans returned from Europe in 2015.
Yet Afghanistan's Western-backed government is still battling militants who have stepped up attacks since the withdrawal of most foreign troops in 2014.
Western military officials estimate the Taliban control or contest nearly a third of the country. Civilian casualties are near record levels, with thousands killed and wounded every year. The government is also struggling to develop the economy.
READ MORE: Stranded in snowy Serbia, Cuban migrants dream of a new life in Spain
CHOOSE CROATIA?
In 2016, there were 2,235 asylum seekers registered in Croatia compared to 211 in 2015, but UNHCR said most were continuing their journey to the west.
UNHCR said no refugees have been officially resettled in Croatia so far.
But it's a trend that CARE International's Vanja Grundmann is trying to change, having convinced a few of the 90 residents in the migrant centre to apply for asylum to stay in Croatia.
"Croatia is not a destination country but I try to talk to migrants and asylum seekers here - it's not the best, but it's not so bad. You have no more options. Give it a try," said Grundmann, who manages volunteers at the camp.
For Afghan migrant Zarife Heidari and her family of six, staying in Croatia is not an option they want to take.
Having spent almost a year rebuilding their lives in Austria, going to school and learning German, Heidari said they were deported to Croatia without warning four months ago.
Heidari, speaking in Farsi through a translator, said she and her husband, as well as her mentally disabled daughter, no longer have the vital medical support they received in the Austrian capital Vienna.
"It's not bad here. But I don't want to stay because we don't have the right medical treatment," said Heidari who has applied to be legally reunited with her brother, daughter and son-in-law in Vienna.
The Interior Ministry's Anita Dakic, who oversees migrant centres in Croatia, said it was difficult to manage the expectations of deported migrants, as many are disappointed and frustrated, especially after months of a new life elsewhere.
"It is hard because you're trying to provide for them, and they refuse because they're nervous ... and don't know what to expect for their future," Dakic said.
While it pains Barak to think about his future, the teenager is hopeful that months of Croatian and English lessons will not be in vain.
"It's peaceful so that's why I want to live here. It's a nice country," he said.
"I'm 16 years old and I've never been to school - I would like to go to school. I want to play football, make some friends and have a normal life like all children."
(Reporting by Lin Taylor @linnytayls. Editing by Emma Batha.; Please credit the Thomson Reuters Foundation, the charitable arm of Thomson Reuters that covers humanitarian issues, conflicts, global land and property rights, modern slavery and human trafficking, women's rights, climate change and resilience. Visit http://news.trust.org to see more stories)
Our Standards: The Thomson Reuters Trust Principles.