Rebels say they must now win hearts and minds and convince millions of Colombians that they are a credible alternative to traditional politicians
By Anastasia Moloney
SAN JOSE DE ORIENTE, Colombia, March 2 (Thomson Reuters Foundation) - After spending most of her life fighting for Colombia's Marxist guerrillas, dodging air raids and patching up wounded rebels, 42-year-old FARC nurse Kelly Martinez has no intention of giving up the battle.
But her fight now is at the ballot box and not on the battlefield.
The Revolutionary Armed Forces of Colombia (FARC) is taking its final steps towards ending Latin America's longest-running insurgency as it begins to surrender weapons this month under a peace accord signed with the government last year.
But its quest for power continues.
Rebels say they must now win hearts and minds and convince millions of Colombians that they are a credible alternative to traditional politicians even after half a century of war that killed 200,000 people and displaced millions.
"We'll keep fighting with words and not arms," said Martinez, at a mountaintop settlement in northern Colombia where around 160 FARC fighters have gathered to disarm.
"We don't want anymore blood spilt," Martinez, who joined the group aged 17, told the Thomson Reuters Foundation.
How effectively the FARC reintegrates into civilian life will be crucial for sustainable peace and the group's political future, analysts say.
RE-ENTERING SOCIETY
For most fighters, the transition into society does not mean leaving the tight-knit organization they view as family.
Rather, they say they will soldier on, taking new roles on a mission to mobilise a political movement.
"Wherever the organisation needs me, is where I'll be," said Eliecer, who has been in the group for 20 years.
Across Colombia, the FARC's nearly 7,000 fighters have left their strongholds, gathering in 26 demobilization zones where they will hand over their weapons to the United Nations by June.
Watched by U.N. observers, bulldozers clear shrubland and dozens of guerrillas work alongside local villagers building houses that will replace makeshift tents.
Apart from daily guard duty using battered AK-47 rifles, few vestiges of guerrilla life remain.
Combat fatigues have been replaced with brand-name sportswear. Instead of week-long jungle marches, rebels now spend their last days playing football, studying the peace accords and reuniting with long-lost children and relatives.

Since its founding in 1964, the FARC says it has always been a political movement, fighting against inequality to defend the rights of the landless rural poor.
Rebel commanders say it remains steadfast in pursuing its ultimate goal of taking the presidency, just as former guerrilla groups have done in Central America.
"We're in transition from an armed movement to a political movement, from armed resistance to political resistance," said Solis Almeyda, a veteran commander, who still uses his nom de guerre.
"People are fed up with corrupt political parties. We will come with the prestige of not being corrupt. The people will vote for us," said Almeyda, wearing a black beret.
Under the accord, demobilised rebels are granted 10 seats in congress over the next eight years, and the FARC's entry into the political landscape will likely forge a realignment of the left before next year's presidential election.
WINNING HEARTS AND MINDS
Yet despite its bullish optimism, no one knows just how much popular support and political clout the FARC enjoys.
Elsewhere in Latin America - from Brazil to Argentina - the left is waning as centre-right parties take power.
The original peace accord was rejected by Colombians in a referendum for being too lenient on the FARC, a sign the rebels will face a battle in garnering electoral support.
Still, President Juan Manuel Santos pushed the accord through congress, winning the Nobel Peace Prize for his efforts.
But many Colombians believe the FARC gave up its ideology when it turned to cocaine trafficking and kidnappings to fund its insurgency, and alienated people with attacks on civilians.
As a result, the FARC has been working to shed its negative image, with some commanders publicly apologizing for crimes committed.
They aim to show their most likely constituents - the rural poor - that peace will bring benefits, including the ambitious land reform pledged in the 310-page accord.
Rebels are reaching out to rural communities and building grassroots networks, which they hope will translate into votes.
At the nearby town of San Jose de Oriente, a former guerrilla stronghold where generations of families have joined the FARC, locals appear willing to accept them.
Nestled amid forested mountains, the coffee-growing town of 5,200 people expects to receive 300 demobilised fighters.
Sol Marina Torres, an elected town councillor for the Democratic Centre, the right-wing party that led the campaign against the peace deal and is continuing efforts to derail it, says the community will give the FARC a second chance.
"I'm part of a political party but I'm also part of a community. I have to be on the side of my community. The FARC has recognised its mistakes," Torres said.
DANGERS AHEAD
As the FARC embarks on its political journey, commanders say their path is dangerous.
They point to increasing killings of rights activists in Colombia, many targeted for being sympathetic to the FARC cause.
According to the Bogota-based Institute for Development and Peace Studies, 117 activists were killed last year compared with 105 in 2015.
Many of the murders are attributed to right-wing paramilitary groups furious that the FARC has been allowed to form a political party and escape jail sentences.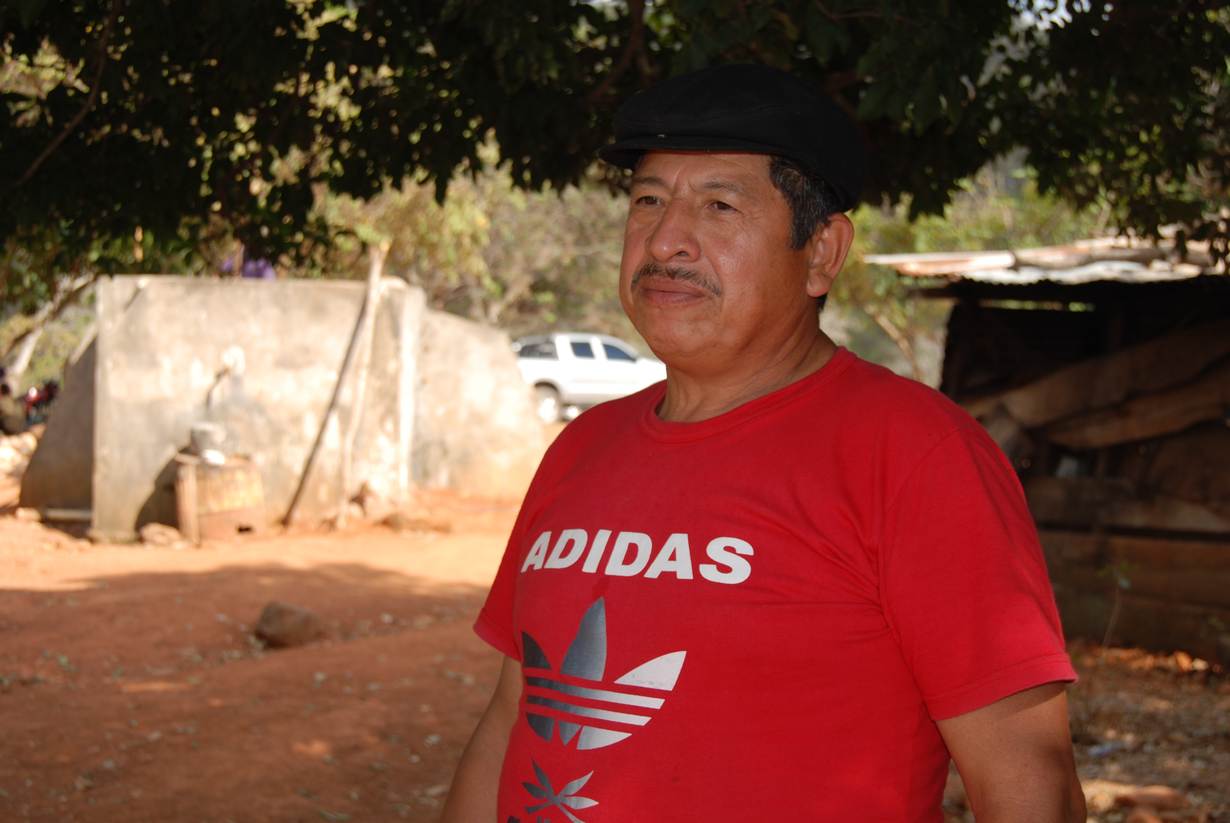 "The main fear is that the government doesn't get rid of the paramilitary groups," said FARC commander Aldemar Altamiranda. "There are groups already entering the power vacuums."
The FARC is training 2,000 rebels to protect it after demobilization and the government has deployed nearly 70,000 troops to areas once occupied by the FARC to combat crime gangs.
But entrenched in rebel memory is what happened the last time the FARC entered politics.
In the 1980s about 5,000 members and supporters of the rebel-backed Patriotic Union party were killed by paramilitaries.
"In the past, leftist movements were ended with bullets. We can't repeat history," Altamiranda said.
(Reporting by Anastasia Moloney @anastasiabogota, Editing by Helen Murphy and Katie Nguyen.; Please credit the Thomson Reuters Foundation, the charitable arm of Thomson Reuters, that covers humanitarian news, women's rights, trafficking, property rights, climate change and resilience. Visit http://news.trust.org)
Our Standards: The Thomson Reuters Trust Principles.