Air pollution is "a social issue because it affects the most vulnerable people", says Ada Colau
By Megan Rowling
BARCELONA, March 15 (Thomson Reuters Foundation) - Cities must be given access to the resources they need to tackle climate change and air pollution because urban centres are not only the main source of the problem but also the best-placed to find solutions, Barcelona's first woman mayor says.
Ada Colau, a social activist who found her way into politics by championing the rights of people who lost their homes to Spain's economic turmoil, said the world's large cities face the same challenges.
"They have the biggest concentration of population, as well as economic and democratic opportunities, but we are also the biggest producers of pollution. And, concretely, the biggest factor driving pollution in cities is transport, particularly the private car," she told the Thomson Reuters Foundation in an interview at Barcelona City Hall.
"We have a challenge that we cannot delay - reducing the use of private cars in our cities."
In Barcelona, cars are used for only around a quarter of journeys but they take up 60 percent of public space and are responsible for around 80 percent of pollution, Colau noted.
"It is clearly a situation of injustice," she said.
In the city's metropolitan area, home to some 5 million people, 3,500 premature deaths per year are thought to be directly associated with pollution, which also worsens allergies and causes respiratory problems, said Colau, who was elected mayor in May 2015.
Air pollution is "a social issue because it affects the most vulnerable people - children, those who are ill - so it is a problem of the city, not just an issue that abstractly affects the sustainability of the planet", she said.
Despite its international reputation as a city with low carbon emissions per capita, thanks to its compact design, Barcelona has repeatedly failed to meet air quality standards set by the European Union and is pursuing efforts to curb pollution.
This month, it announced targets to cut traffic-related emissions by at least 10 percent in the next five years, aimed at bringing down pollution to meet EU limits by December 2020. It intends to decrease emissions by 30 percent within 15 years.
It will start by restricting the circulation of older, dirtier vehicles on days when pollution tops a certain level.
Meanwhile, the city is trying to speed up progress on a five-year plan to cut the use of motor vehicles by about a fifth by expanding cycle paths, bus and tram networks.
It is also testing a new system of "superblocks" - designated areas of up to nine traditional blocks where traffic is restricted, freeing space for pedestrians and public use.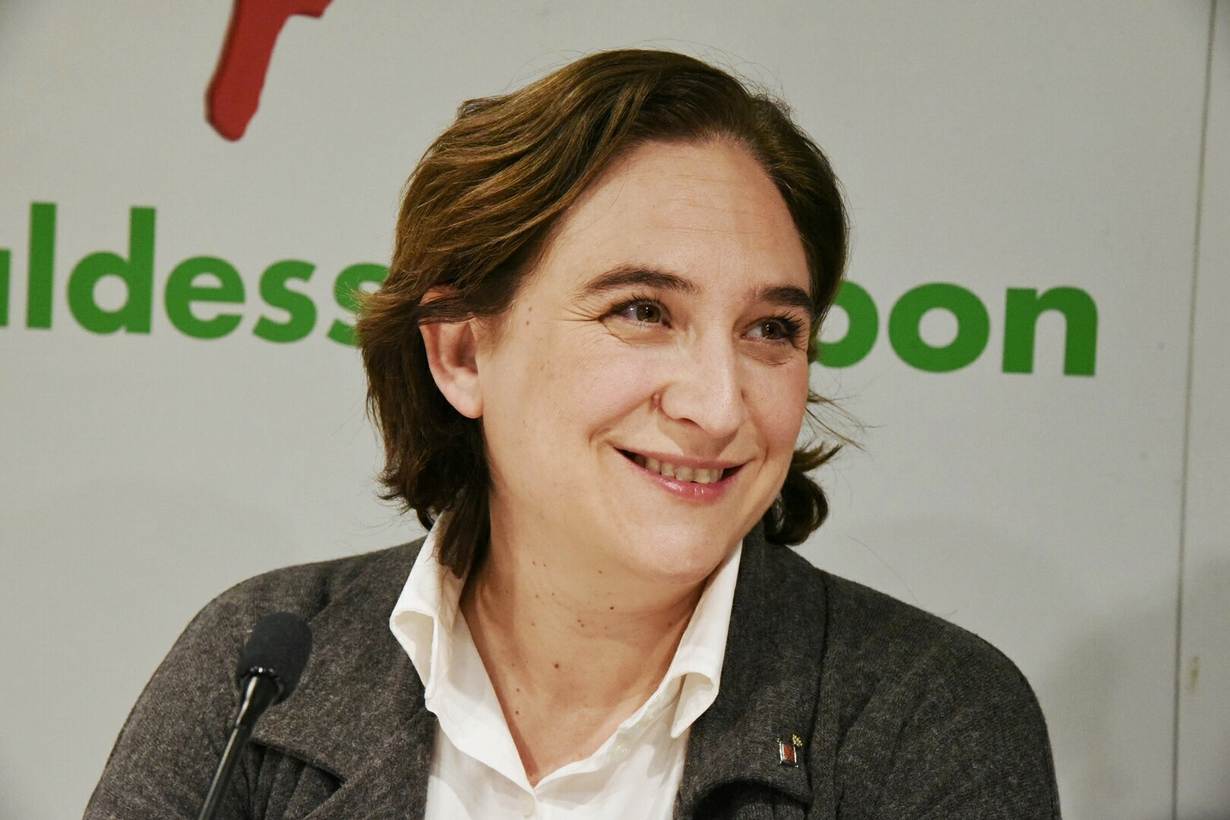 'CLOSER TO THE PEOPLE'
But the mayor criticised the lack of support from Spain's government for environmental measures. She said Barcelona has invested more every year to improve public transport while the national government has been cutting back.
"This is contradictory in the fight against climate change," she said. Cities need help to find enough money to provide a "real alternative" to car use, she said.
"To reduce pollution, organisations at the European or global level should facilitate access to funding and resources for cities, because ultimately it is us who will implement the solutions," she said.
"It is in cities where we have the bulk of the climate change challenge," she added.
This is a message Colau and other mayors took to a U.N. summit on urban development in Ecuador last year, and one they are likely to keep pushing.
Putting national governments at the centre of global policy-making is an outdated view, Colau said. She urged cities to share resources and experiences across networks to tackle common challenges - from climate change to influxes of refugees.
In Barcelona's climate change plan, released ahead of the 2015 Paris climate change summit, the city committed to reduce its greenhouse gas emissions per capita by 40 percent by 2030 from 2005 levels.
It plans to do that by using more renewable energy and cutting energy consumption, and will also add 1.6 square kilometres (0.62 square miles) of urban green space.
"Cities are very practical - we are used to dealing with day-to-day problems, we have an administration that is closer to the people," Colau said.
Women leaders of key world cities will have an opportunity to swap ideas to improve life for their residents at a gathering of female mayors and other powerful women in New York City on Wednesday.
In two years, the number of women leading large cities at the forefront of climate action has risen from 4 to 15, according to the C40 network organising the conference, which will explore questions such as why women's leadership is crucial to the fight against global warming.
Colau - who is pregnant with her second child and will be represented in New York by Barcelona's councillor for feminism and lesbian, gay, bisexual, transgender and intersex (LGBTI) issues - said women are motivated to deal with challenges facing cities today "which affect health and life".
A growing group of women mayors around the world, including Manuela Carmena in Madrid and Anne Hidalgo in Paris, understand each other, enabling them to put solutions into practice fast, Colau said.
"I think our opportunity lies in this context - when we are more women from cities who can raise their voices at the international level," she said.
(Reporting by Megan Rowling @meganrowling; editing by Laurie Goering. Please credit the Thomson Reuters Foundation, the charitable arm of Thomson Reuters, that covers humanitarian news, climate change, resilience, women's rights, trafficking and property rights. Visit http://news.trust.org/climate)
Our Standards: The Thomson Reuters Trust Principles.