Investment in new technologies between 2003 and 2016 helped the Marselisborg plant reduce its power consumption by 33 percent
By Magdalena Mis
LONDON, April 6 (Thomson Reuters Foundation) - Since a Danish wastewater plant produced more energy than it needed last year becoming a "green power station", engineers from Serbia to China have been lining up to learn how it has managed to turn wastewater into a valuable energy source.
Most water treatment plants - that convert wastewater and sewage into something that can go back into the water cycle - are energy hogs, with the race on to find technologies to cut electricity usage to save costs and the environment.
So international interest was piqued when the Marselisborg Wastewater Treatment Plant in Aarhus, Denmark's second largest city, generated nearly 70 percent more energy than it needed in 2016 following a 3 million euro ($3.2 million) upgrade.
This put Aarhus on track to become the first city in the world to provide and pump fresh water to all its citizens from energy created solely from household wastewater and sewage, escalating interest in how to make wastewater into a resource.
"We are only using the potential of wastewater," Per Overgaard Pedersen, a chief engineer at Aarhus Vand, the water company that runs Marselisborg, told the Thomson Reuters Foundation in a phone interview.
"We're not using heat pumps, wind mills ... like many other places."
The Marselisborg plant says it became energy self-sufficient by extracting carbon from wastewater and sludge and pumping it into digesters with bacteria to produce biogas, mostly methane, that is burned to make heat and electricity.
While the process is not new, the success rate is, with Marselisborg putting this down to investing in new technologies and tailored equipment to stops leaks and cut maintenance costs.
Pedersen said investment in new technologies between 2003 and 2016 helped the Marselisborg plant reduce its power consumption by 33 percent.
"It's quite important for a utility like us," he said.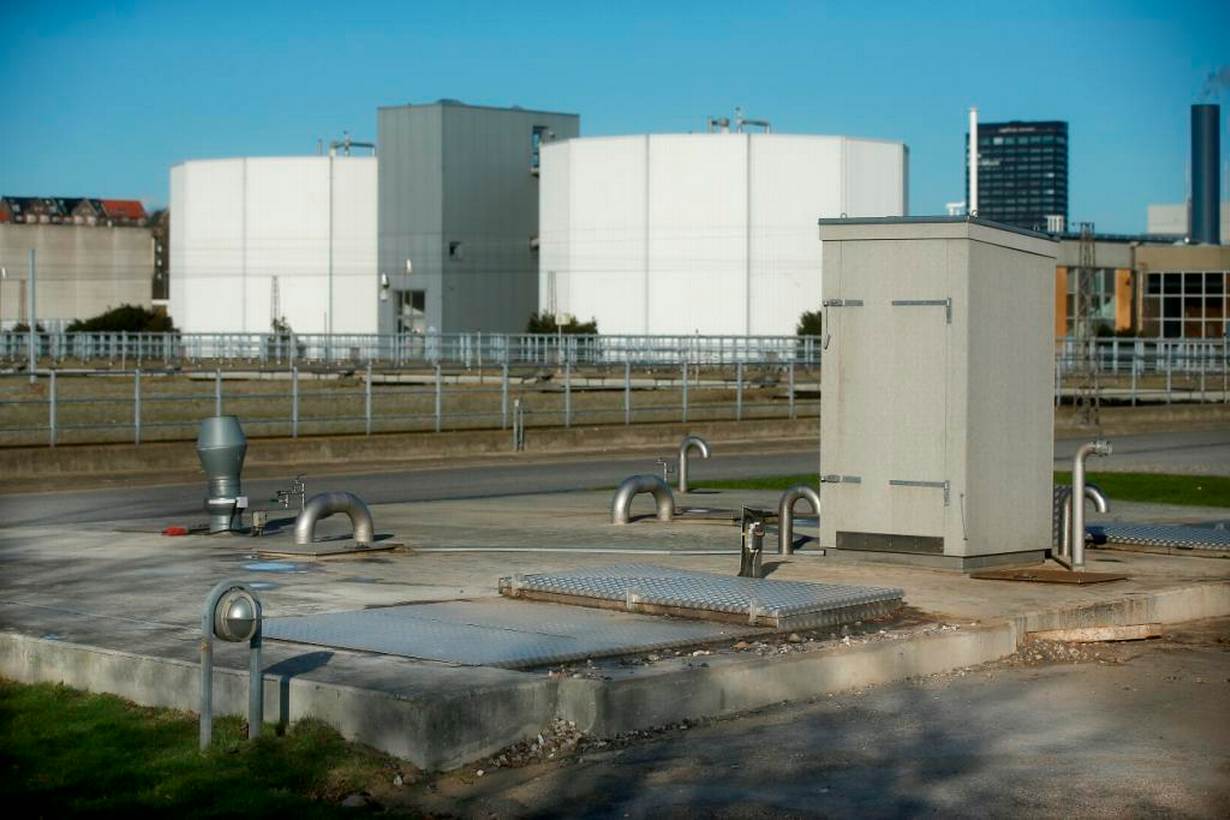 INTERNATIONAL FOCUS
Marselisborg is being heralded as an example and attracting international attention as the attitude towards wastewater changes.
The Paris-based International Energy Agency in its "World Energy Outlook 2016" singled out Marselisborg as an example of how wastewater treatment can be energy neutral in the future.
The United Nations, in a 2017 World Water Development Report last month, said wastewater shouldn't be seen as a problem but rather as a valuable resource which could help meet the demands for water, energy and nutrients.
Energy efficiency is important for utilities like Aarhus Vand because it can cut costs and aid the environment.
The U.S. Environmental Protection Agency (EPA) says electricity accounts for 25 to 40 percent of water utilities' budgets, while the machinery running all day can be one of the biggest contributors to greenhouse gas emissions in a community.
Marselisborg, which annually treats more than 30 million cubic metres of wastewater from its 300,000 customers, uses the energy it generates to run sewer pumps and to pump clean water to its customers.
Excess heat and power - the equivalent of energy consumption of 500 households - is being sold to the local grid, providing additional income.
The plant produces 2.5 gigawatt (GW) of heat per year that it feeds into the local district heating system, which - combined with the surplus electricity - equals 99 percent of total energy needed for wastewater treatment and water supply.
"Taking that into consideration has made it possible to reduce our operational cost by approximately 3 to 4 percent," Pedersen said.
Although visitors from countries as far-flung as South Africa have come to learn from Marselisborg experience, Pedersen said adapting the plant's model might not work for everyone, especially smaller plants with less consumers.
"It's going to be difficult because for a smaller plant it will probably be too expensive to do the investment in the digesters," he said.
"In our context here in Denmark I think 100,000 persons would be a good guess (for the investment to be feasible) but it simply depends on what facilities you have in the plant and the local context."
($1 = 0.9371 euros)
(Reporting by Magdalena Mis @magdalenamis1, Editing by Belinda Goldsmith; Please credit the Thomson Reuters Foundation, the charitable arm of Thomson Reuters, that covers humanitarian news, women's rights, trafficking, property rights, climate change and resilience. Visit http://news.trust.org)
Our Standards: The Thomson Reuters Trust Principles.