Hundreds of Syrian students are going to great lengths to keep up with their university studies and earn their degrees from online schools abroad
By Sebastien Malo
NEW YORK, June 19 (Thomson Reuters Foundation) - When Aleppo resident Mariam Hammad's internet connection went bust last October, her chest tightened with worry that she may not be able to continue her studies.
The week-long internet blackout in the Syrian city meant she could neither take her online university exams nor reach her professors to explain why.
"I was just crying, all the time," she said. "After two months of hard work and studying, I simply couldn't do my final exams, what could I do?"
Panicked, the 23-year-old phoned a relative in Damascus who, also without internet, called another one - a refugee in Germany, who in turn emailed the U.S. university to plead for deferring her exams.
The school, University of the People, agreed.
Hammad is one of hundreds of Syrian students who are going to great lengths, amid shelling, hunger and brushes with death, to keep up with their university studies and earn their degrees from online schools abroad.
Syria had a thriving higher education system before its civil war broke out, with about a fifth of people between 18 and 24 years enrolled in higher education.
But the conflict - now in its seventh year - has forced an estimated 200,000 Syrians to give up their studies, according to the New York-based charity Institute of International Education (IIE).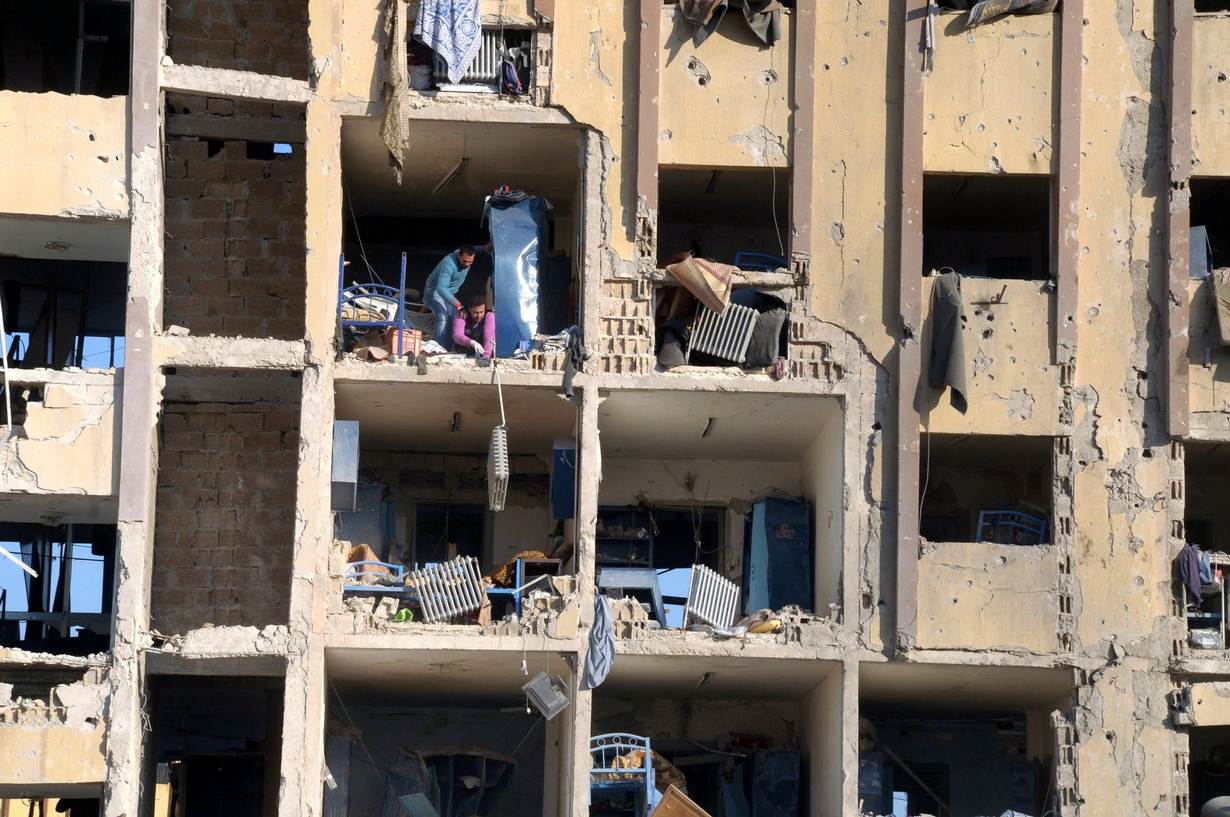 LIFELINE FOR STUDENTS
For many, a handful of easily accessible, virtual schools that offer accredited diplomas and tuition for free have become an educational lifeline.
University of the People, headquartered in California, offers 4-year bachelor degrees completely taught online with the help of volunteer academics and retired university staff.
It has more than 200 students in Syria, and counts among its student body another 300 Syrians who have fled to safety abroad, according to the school.
Similarly, the Berlin-based Kiron Open Higher Education and Amity University, in India, each offer free online courses to hundreds of Syrian refugees.
For Hammad, it was during an adrenaline-fueled, end-of-semester exam rush in 2013, that conventional schooling came to an abrupt end.
Then a first-year finance student at Aleppo University, the bright-eyed woman was sitting an exam alongside her young peers when two explosions rocked the campus, killing more than 80 people and wounding some 160.
"I can't forget until now how many students died in front of my eyes," she said in a Skype interview. "Their blood, their eyes, many students lost their arms, their legs."
From that moment, her local university, along with Hammad's professional aspirations, was off limits.
Now Hammad studies most nights by candlelight on her smartphone - she has no laptop - towards a bachelor's degree in business and administration.
Her mobile internet connection is painfully slow, she said, but sufficient to load her weekly readings - a welcome distraction.
"When I study, I feel like I'm out of the war," she told the Thomson Reuters Foundation.
Violence in Aleppo has receded since government forces have retaken the city from rebels last December.
But humanitarian organizations have expressed shock at the extent of the destruction to infrastructure and homes alike.
The magnitude of the tragedy only hit Hammad recently.
While researching a paper on globalization, she stumbled upon a U.N. website describing the Syrian crisis as being at the center of the worst refugee exodus since World War Two.
It is a comparison widely made in the Western media, but the first time Hammad, a victim of that war, had heard about it, she said.
That night, after writing down her homework on paper with a pencil, then transcribing it on her smartphone to send her professors, Hammad sobbed.
"It's terrible, terrible," she recalls telling her parents. "What is happening here is like a dream, a bad dream."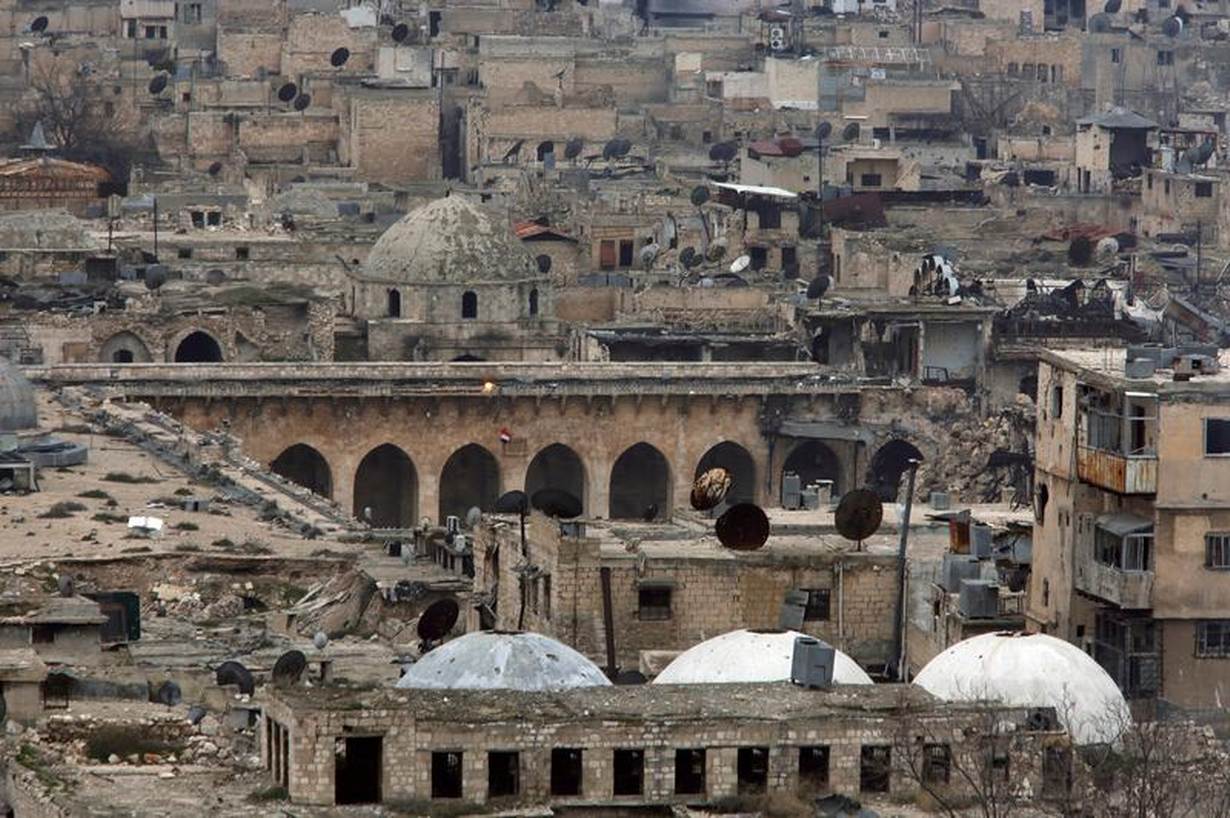 UNIVERSITY IN EXILE
From half a world away, in New York City, Shai Reshef, the president and founder of University of the People, is working g to increase the number of Syrians who - like Hammad - go back to university.
"We never know when the situation in Syria will come to the point when they can start to rebuild their country," he said in a phone interview. "But they should be ready for that."
Still, not all see online schools as the right fix.
IIE President Allan Goodman warned that without brick-and-mortar universities and their vibrant intellectual communities, Syrians may never return in droves to higher education.
His organization has been lobbying several governments, unsuccessfully so far, to host a "university in exile" - an Arabic-language school that would be staffed by some among the 2,000 Syrian academics estimated to have fled their country.
"What we're hearing (from Syrians) is the desire for reconnection to an academic environment - something that looks like a university, sounds like a university, has teachers walking around, libraries," said Goodman in a phone interview.
"And the online education is not a substitute for that."
A recent study by the British Council echoes that view.
After interviewing some 180 Syrian refugees - many of whom had never studied on the internet - researchers concluded online learning appealed the least to Syrian refugees compared to other schooling options, including in-person degree programs.
But University of the People's Reshef argued researchers were asking the victims of war the wrong question.
"What options do they have?" he said.
Far removed from these debates, Hammad, meanwhile, said she looked to the day when, armed with her business diploma, she may be able to rebuild Syria - as a businesswoman.
"You know after each war, countries receive financial aid," she said. "There will be many investments."
(Reporting by Sebastien Malo, Editing by Astrid Zweynert @azweynert.; Please credit the Thomson Reuters Foundation, the charitable arm of Thomson Reuters, that covers humanitarian news, women's rights, trafficking, property rights and climate change. Visit http://news.trust.org)
Our Standards: The Thomson Reuters Trust Principles.