* Any views expressed in this opinion piece are those of the author and not of Thomson Reuters Foundation.
Migration has always been part of human history, and ignoring it will not help to solve the current situation
On May 6th the MOAS vessel, M.Y. Phoenix, entered the port of Catania to disembark the people rescued at sea during our latest SAR mission.
As well as those who had survived the perilous journey we were also carrying the lifeless body of a young man, shot to death by a human trafficker who according to the testimonial of the survivors, wanted to steal his baseball cap.
Witnesses have said that there may have been a misunderstanding between them due to a language barrier, resulting in this young man from Sierra Leone being shot by mistake. We will never know the reason why he lost his life during the hellish journey, which he hoped to bring him to safety.
His brother was traveling with him and has sat vigil throughout the journey north.
No words can describe my pain in staring at them: two boys who were just born in the wrong part of the world. One shot to death and the other in dispair because he lost the only family member close to him.
During the same mission, we rescued a Syrian family with a young baby, aged 2 months. This young couple came from Damascus and were lawyers in their previous life before the civil war.
The outbreak of the Syrian civil war destroyed their projects, their daily routine, their own families and soon it became impossible to stay there.
So, they had to flee their homeland and face unbereable challanges before getting to Libya, where they tried to settle down. When Doaa delivered a baby daughter, together with her husband she realised they had to seek refuge somewhere else.
In order to reach a safe place they had to put their lives into smugglers' hands and tried the crossing four times before our MOAS' crew spotted their boat in distress.
Once onboard they found the strenght to bear witness to what they had gone through and shared their story with me and some crew members.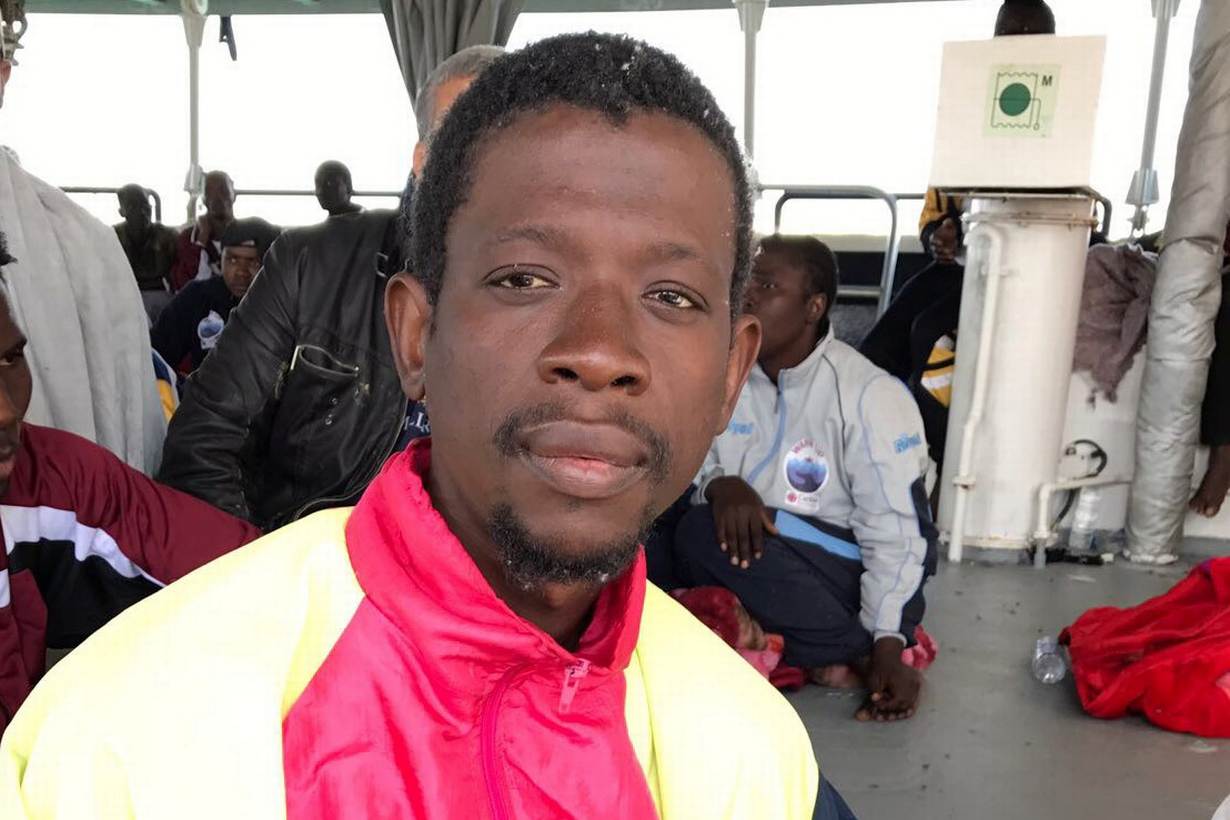 Since MOAS' inception, I have participated in many SAR missions, and had the chance to hear migrants' stories in their own voices as well as to share emotions and feelings.
Even if all stories are different, there is always something in common within them: an unfair fate urging them to risk their lives in search of safety.
None of them should have been forced to board a dinghy or a rubber boat.
Moreover, due to my perspective at the forefront of this humanitarian crisis, I have seen with my own eyes how things have changed over the years.
When we launched our pioneering project in 2014, we were exploring an unprecedented means through which to mitigate the loss of life at sea.
We were the first NGO run by civil society to step in and assist the Italian Navy and Coast Guard out at sea.
Our motivation was simple.
As human beings, we could not simply accept that people were dying while crossing the Mediterranean Sea on Europe's doorstep.
As a family, we felt a responsability to help other families.
As entrepreneurs, we had skills, know-how and funds to invest in a noble cause: saving lives at sea.
Unfortunately, since then, the situation has only exacerbated as proven by the immediate and most terrible effects of human smuggling.
Our crews have to deal with an unprecedented number of physical injuries and psychological traumas due to the unspeakable abuses people suffer while in smugglers' hands. Children and women, making up almost half of the refugee population at global level, are the most vulnerable victims.
How can we accept that other women, girls and mothers with children are forced to go through such devastating experiences?
Moreover, in 2014, on an inflatable boat we would typically find around 75-80 people, while last year MOAS' team rescued up to 120-150 people per boat. The same happens also with wooden boats, whose conditions are worse and worse every year.
On average 50 or 60 more people are packed on the same boat compared to the past years.
How could we refuse to assist those desperate people and still feel human?
In light of this, MOAS has been actively working together with UNHCR to the creation of valid alternatives to uncontrolled migration flows through the establishment of safe and legal routes, such as humanitarian corridors.
Humanitarian corridors would help to eradicate smuggling networks, as they will provide vulnerable people with legal access to European soil, and they will increase our safety and security since eligible candidates would be assessed in advance according to criteria set by the International Law.
Migration has always been part of human history, and ignoring it will not help to solve the current situation.
In light of this, once again, MOAS is ready to use the lessons learned during our SAR operations to increase our mission and save more lives than ever.
Because nobody deserves to die at sea.
Regina Catrambone is director and co-founder of the Malta-based Migrant Offshore Aid Station (MOAS).