When Wandee Khunchornyakong Juljarern was seeking loans to build a solar farm in 2009, bank after bank rejected her - but she persisted and now runs one of Thailand's biggest solar energy companies
By Thin Lei Win
BANGKOK, June 21 (Thomson Reuters Foundation) - When Wandee Khunchornyakong Juljarern was looking for loans to build a solar farm in 2009, bank after bank rejected her.
They cited her lack of experience in running commercial solar projects, even though she had spent years installing off-grid systems across Thailand. Her new project was a first for the country and too risky, they said.
Back then in her early 50s, they also told her she was too old.
"The more people say, 'You should not try it, you should not take a risk,' the more I want to do it," Wandee said in an interview. Her goal was to prove Thailand could use solar energy, so that "we can change the form of energy production, instead of relying on only conventional means".
Wandee had retired in 2006 after decades as an entrepreneur running multiple businesses. But when the Thai government announced permits for solar power plants that could feed into the grid, she became the first to secure them.
Financing was a major struggle, however. Finally, the tenth and last bank, Kasikornbank, whose president was an engineer, showed interest.
She needed $20 million, but the bank would only fund 60 percent. So Wandee decided to sell some land and the house she had been building.
"My mum said, 'Do what pleases you.' My husband said, 'Let me think for three days'," she recalled. Her response was that she would sell it anyway, she said, roaring with laughter.
Her first solar farm opened in April 2010 in Korat, in Thailand's sunny northeast.
Thanks to her efforts to unlock private financing of about $800 million, by 2014, Wandee's Solar Power Company Group (SPCG) had 36 solar photovoltaic plants with a capacity of 250 megawatts, nearly a fifth of the country's solar production that year.
SPCG is now one of Thailand's largest solar firms. Between 2013 and 2016, its revenues more than doubled and its profits more than quadrupled.
As chairman and CEO of the listed company, Wandee has been recognised by the United Nations for her commitment to clean energy, and in 2015 Forbes dubbed her one of Asia's most powerful women.
"We are helping the world by reducing CO2 (emissions) by almost 200,000 tonnes equivalent per year," said Wandee. This amounts to taking more than 40,000 cars off the road, according to the World Bank.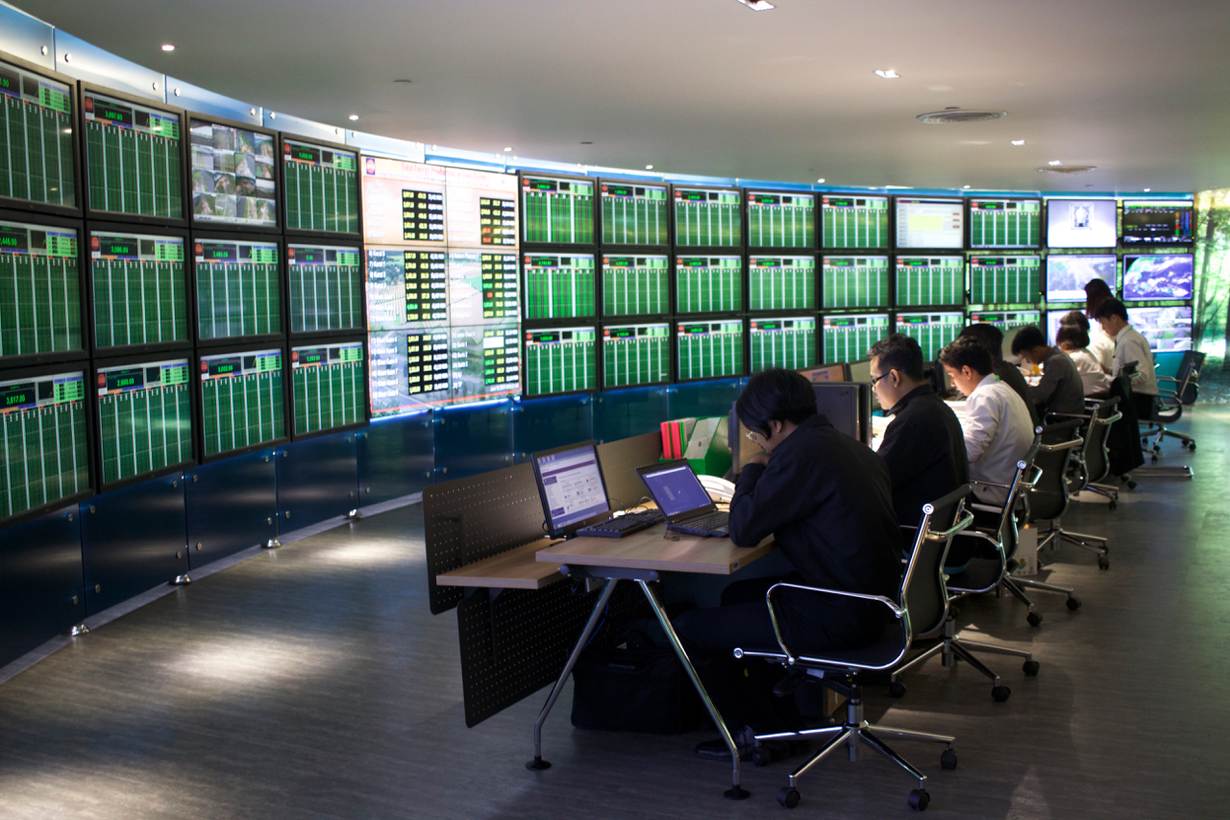 GREEN AND CHEAP
The company is expanding into solar roof systems and plans to invest in other Southeast Asian countries. It is also looking at Japan, having received financial support from Japanese electronics firm Kyocera during its infancy.
Solar is the future for the region, Wandee said, with Thailand leading the charge.
The Thai government's 2015-2036 Power Development Plan aims to increase solar energy production to 6,000 megawatts, and boost the share of renewable energy from 12 percent to 30 percent of final energy consumption.
Wandee is particularly keen to venture into Myanmar, where millions of people lack access to electricity, but says it is difficult without a concrete national policy on renewable energy.
Worldwide, solar power costs have fallen by 90 percent and wind by half since 2009, removing the need to choose between green or cheap, say experts.
Yet many Southeast Asian nations are still looking to build more coal-fired plants. Thailand has put on hold an 800-megawatt coal plant planned in a region known for its pristine beaches following protests, but the power sector here is dominated by fossil fuels.
According to the United Nations, Thailand's greenhouse gas emissions grew by almost 70 percent between 2000 and 2010, although it now has a target to cut them 20 percent from business-as-usual levels by 2030.
For Wandee, time is of the essence - and solar farms are both quick to set up, taking months rather than years, and clean.
"We are talking about saving our next generation and the future of the planet. Nothing can compare," she said.
LISTEN UP
After SPCG opened its first solar farm, Wandee was told to wait six months to see how it went before starting a second project.
Back then, she had an office of 25 square metres (269 square ft).
"I would call Korat almost every hour asking, 'What's happening? You have enough sun? How many kilowatt hours?'" she said, chuckling in the modern building now housing the company in a fashionable part of Bangkok, with soothing green walls and images of a lush forest on the glass doors and walls.
Luckily, the project outperformed expectations and within three months, she was looking for more investors.
The International Finance Corporation, the World Bank's private-sector arm, and the multilateral Clean Technology Fund gave early backing.
Wandee, who still lives in her old house, wants to continue blazing a trail even though she is nearing 60.
She used to get nervous when talking in public, asking herself what people wanted to know. Now she just focuses on what she's got to say.
"Women... have to have confidence in (themselves)," she said.
(Reporting by Thin Lei Win, Editing by Megan Rowling; Please credit the Thomson Reuters Foundation, the charitable arm of Thomson Reuters, that covers humanitarian news, women's rights, corruption and climate change. Visit news.trust.org/climate)
The Thomson Reuters Foundation is reporting on resilience as part of its work on zilient.org, an online platform building a global network of people interested in resilience, in partnership with the Rockefeller Foundation.
Our Standards: The Thomson Reuters Trust Principles.