Italy has won praise for its handling of these newcomers, yet a recent surge in arrivals has piled pressure on the government
By Adaobi Tricia Nwaubani
VENICE, Italy, July 18 (Thomson Reuters Foundation) - Three years after he risked his life crossing the Mediterranean Sea from Libya to Italy on a small boat crammed with migrants, 22-year-old Sow Muhammed can hardly believe his luck.
The former street hawker from Guinea now works as a caterer in Venice, rents his own apartment, and sends money back home regularly to his mother and siblings in the West African nation.
"I am happy I came to Europe, and my family is also happy," he told the Thomson Reuters Foundation as he packed up leftovers at a training event for people who work with refugees, where he had served a menu which included traditional African dishes.
"I talk to my family frequently, ask them their needs, and help them however I can," added the Guinean refugee.
Yet about 40 km (25 miles) from the city, standing outside a former army barracks housing hundreds of asylum seekers, Osayi, a 35-year-old from Nigeria, is preparing to head into the heart of Venice to beg for money from tourists.
"If I knew that things were like this, I would never have come," said Osayi, who arrived in Italy six months ago, dreaming of providing a better life for his wife and children back home.
Muhammed and Osayi are among more than 600,000 migrants, mainly from sub-Saharan Africa, who over the past four years have made it to Italy, the main arrival point in Europe for people fleeing conflict, persecution and poverty in Africa.
Italy has won praise for its handling of these newcomers, yet a recent surge in arrivals has piled pressure on the government, shifted public perceptions amid growing tensions, and caused friction with other European Union countries.
Amid this political uncertainty in Italy - where asylum applications are slow to be processed, migrants are herded into detention centres and few job opportunities exist - tens of thousands of migrants, such as Osayi, fear for their future.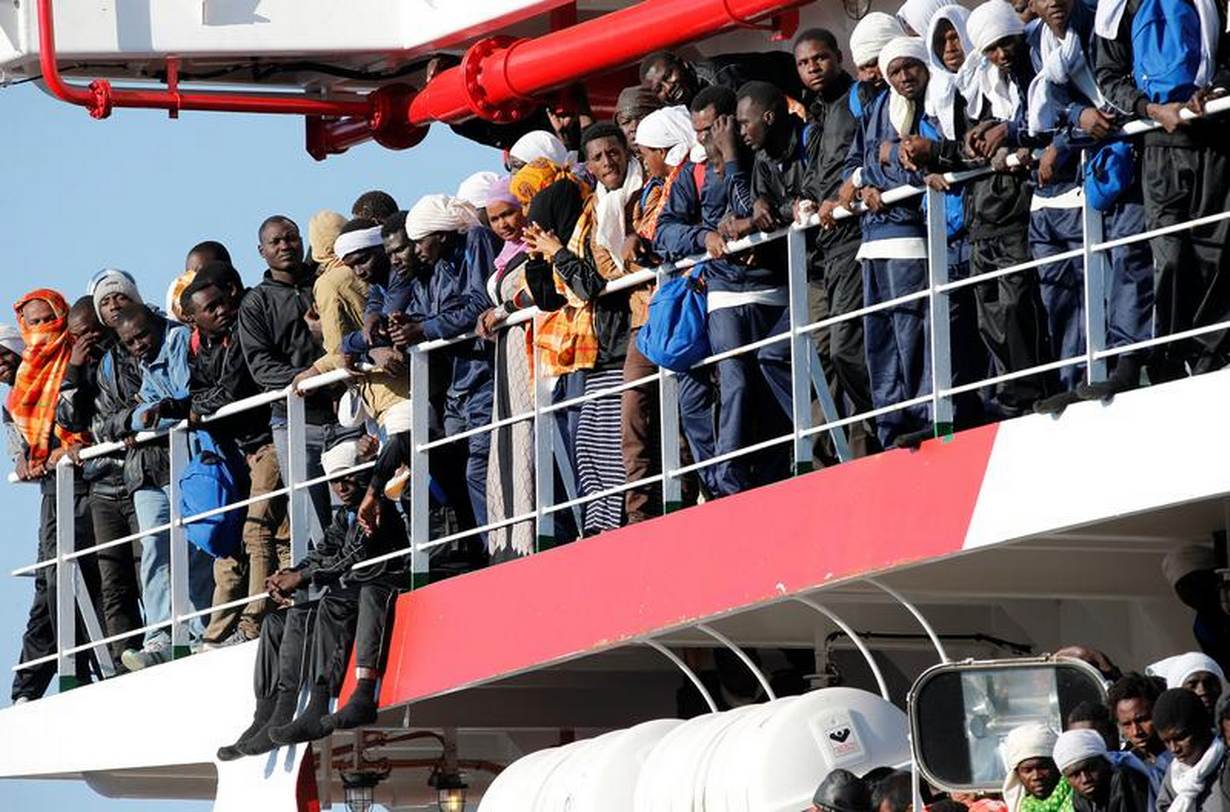 "REALLY SUFFERING"
Activists fear for the fate of 175,000 asylum seekers across Italy after its centre-right parties were the big winners in recent mayoral elections - a setback for the ruling centre-left Democratic Party less than a year before national elections.
Italy last month appealed to the European Union for help in taking in African migrants, even raising the possibility of closing its ports to humanitarian rescue ships to pressure EU partners, sources familiar with the matter said.
"There is a very large populist front that polluted the debate on migration," said Stefano Bleggi of Melting Pot, a civil society group focused on migration.
"As a consequence, progressive parties ... have started to use the worst slogans and thoughts in their electoral campaigns - they also see migration as a problem for people's security."
Despite Venice's history of welcoming foreigners and its reputation as a sanctuary city for migrants and refugees, success stories such as Muhammed's seem to be few and far between as arrivals from Africa come ashore at record pace.
A record 181,000 migrants reached the country by boat last year. About 85,000 newcomers have arrived from Libya this year so far, roughly 20 percent up on the same period in 2016.
This influx has overwhelmed cities across Italy, such as Venice, with many asylum seekers packed into detention centres which activists have criticised as unhygienic and inhumane.
Earlier this year, migrants in Cona, near Venice, barricaded staff inside a reception centre to protest living conditions after the death of a woman in the facility designed for 15 migrants that housed up to 1,500 people.
"They give us pasta for breakfast, lunch and dinner," said Osayi, who sleeps in a bunk bed in the imposing ex-military building he shares with about 800 other asylum seekers.
"There are no jobs - we are really suffering," added Osayi, who did not disclose his surname because of his asylum request.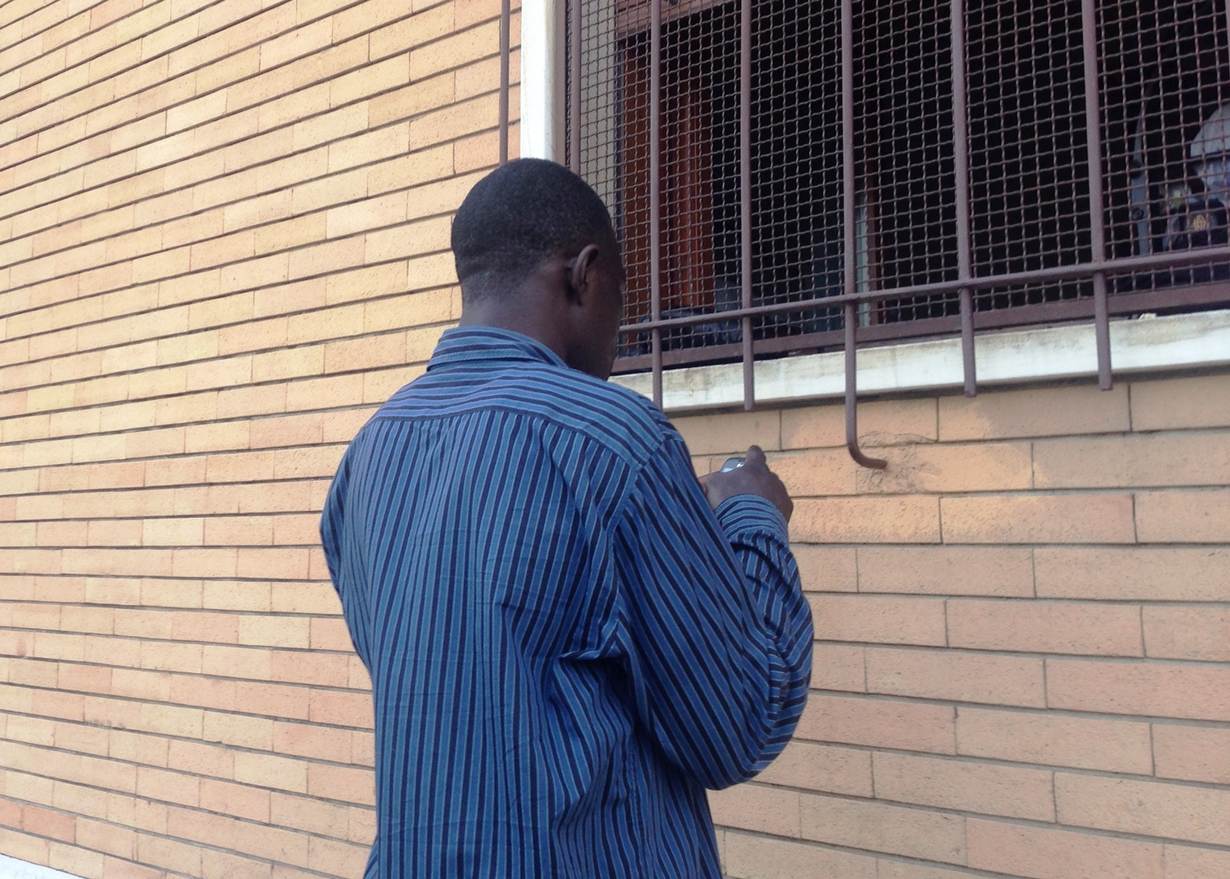 OVERCOMING HATRED
Worsening attitudes from the Italian public towards migrants are not just exacerbated by the upswing in arrivals, but also by the huge and often intimidating centres in which they are housed, said Carlo Geromel, a mediator with Cooperativa Sociale.
"If you see detention centres that look like Nazi camps or ghettos, it is evident that people will get worried," he said.
His organisation works in smaller centres that house no more than 20 people, and connects them with local associations, volunteer and job opportunities, and vocational training.
"In this way the local population has the opportunity to meet them, speak with them and overcome the hate," Geromel said.
Yet hostility from the public towards migrants and refugees is still rife, and many people oppose the government's plans to redistribute asylum seekers across the country, activists say.
Last November, residents of the small village of Gorino, about 100 km (62 miles) south of Venice, set up makeshift roadblocks to prevent a small group of migrant women and children being given accommodation in a hostel.
And earlier this year, Italian magistrates launched an investigation after a video was posted online showing an African man drowning in Venice's Grand Canal as onlookers watched from nearby boats, with no-one jumping in to help him.
Many asylum seekers fear the worst after former Prime Minister Matteo Renzi, leader of the Democratic Party, said this month that Italy had no moral duty to host migrants, and urged the nation to escape its 'do-gooder mentality'.
Newcomers such as Osayi not only face such negative rhetoric from politicians and the Italian public, but also from older migrants who left Africa years ago before settling in Italy.
"Because of them, it's now so difficult to rent a place," said Alexander Akinmoladun, a Nigerian caretaker at the centre where Osayi lives, who has worked in Italy for almost 10 years.
"Once people hear that you're Nigerian, they say they don't want you to rent their place. These refugees are a nuisance."
(Reporting By Adaobi Tricia Nwaubani, Editing by Kieran Guilbert and Ros Russell; Please credit the Thomson Reuters Foundation, the charitable arm of Thomson Reuters, that covers humanitarian news, women's rights, trafficking, property rights, climate change and resilience. Visit http://news.trust.org)
Our Standards: The Thomson Reuters Trust Principles.