Muslims displaced by communal violence are often too fearful to return to their homes
By Rina Chandran
AHMEDABAD, India, July 24 (Thomson Reuters Foundation) - Shahjahan Bano was a young boy in February 2002, selling vegetables with his mother in a market in Ahmedabad in the western Indian state of Gujarat, when some of the worst communal riots in the country's history broke out.
For days mobs rampaged the city, burning houses, looting shops, raping women and killing men, women and children. More than 1,000 people, mostly Muslims, died in the violence.
Bano and his mother, who hid in the market the first night, were taken to a relief camp the next day where other Muslims huddled, awaiting news of their families and homes.
It was a month before Bano was reunited with other family members - and eight months before they could leave the camp.
They moved into what they thought would be a temporary home in Citizen Nagar, an enclave of 116 modest homes, built quickly by a Muslim charity for some of the displaced families.
Fifteen years on, Bano and his family still live there, spilling out of their two-room home in a fly-infested neighbourhood flanked by a large, smoking landfill.
"We lost everything in the riots," said Bano, 23, a lanky young man, staring into the distance.
"We are very grateful for this house, but we die a little everyday here: the smoke, the smell, the rubbish, the lack of facilities. We have thought about moving, but where can we go?"
The riots displaced about 200,000 people in the state, mostly Muslims. Some returned to their homes, while others found new accommodation in mainly Muslim neighbourhoods.
Muslim charities resettled about 17,000 people in 80 colonies across Gujarat, among India's wealthiest states.
Fifteen of these colonies are in Ahmedabad. Every family in these colonies lost family, homes, possessions or businesses in the riots, which led to greater segregation and marginalisation.
"The state has done very little to resettle the victims," said Shamshad Pathan, a lawyer who has represented some victims in their fight for more compensation from the government.
"Today, Ahmedabad is a segregated city: you will not find many buildings or neighbourhoods where Hindus and Muslims live together. Muslims are forced to live in ghettos, excluded from the development of the rest of the city and state," he said.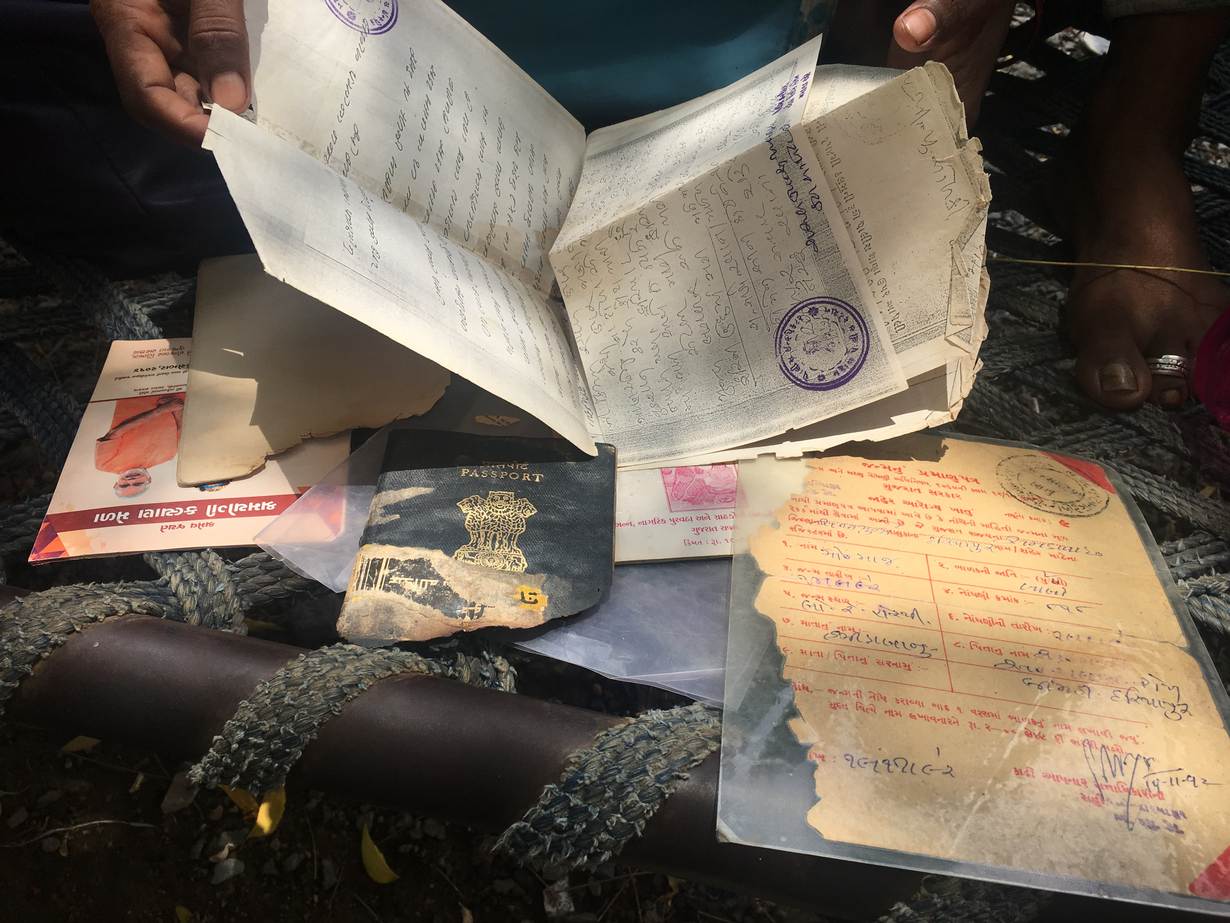 STATE SANCTIONED
Nearly 800,000 people have been displaced by conflict and violence in India, according to the Geneva-based Internal Displacement Monitoring Centre. The data is not specific to communal violence.
Muslims displaced by communal violence are often too fearful to return to their homes, and have asked the government to relocate them.
But government officials say that would promote division rather than unity between Muslims and Hindus, who make up about 80 percent of India's population.
But informal rules and deep-rooted biases are eroding the multi-cultural nature of India's cities and dividing communities into ghettos, analysts say.
Horrific as the Gujarat riots were, they were not solely responsible for the segregation in the state.
A property law unique to Gujarat, the birthplace of India's founding father Mahatma Gandhi, helped create ghettos and a sense of apartheid in its urban areas well before 2002.
The "Disturbed Areas Act" (1991), a law that restricts Muslims and Hindus from selling property to each other in "sensitive" areas, was meant to avert an exodus or distress sales in neighbourhoods hit by inter-religious unrest.
The state, headed at the time by Prime Minister Narendra Modi, amended the law in 2009 to give local officials more power in property sales.
It also extended the reach of the law, saying it was doing so to protect Muslims, who make up about 10 percent of the state's 63 million people.
But critics say the act's enforcement and the addition of new districts under it - about 40 percent of Ahmedabad is governed by the law - means it is being applied as a tool of social engineering.
"It is state sanctioned segregation," said Pathan.
"As a result, Muslims are confined to the filthiest corners, with no hope of upliftment. Development and progress are for everyone else in the state, but not for Muslims," he said.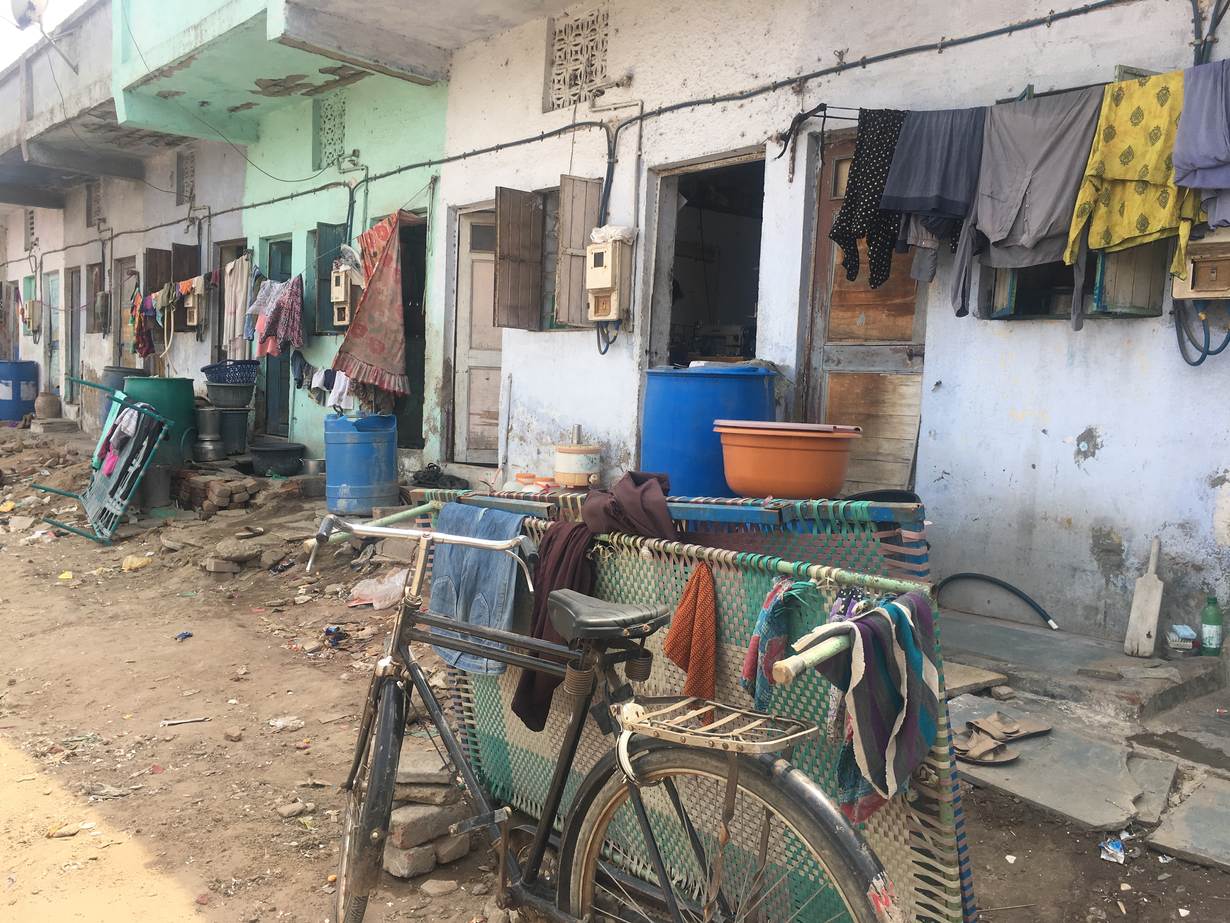 'LITTLE PAKISTAN'
The division is so marked that Juhapura, a teeming township in Ahmedabad of about 400,000 people, many who moved there after the 2002 riots, is referred to by local Hindus as "Little Pakistan".
Conditions there and in other Muslim settlements in Ahmedabad, Gujarat's largest city, are similar: residents lack proper roads, streetlights, adequate drinking water, sewage pipes, and access to public clinics and schools.
They also do not own the small homes they live in, whose title deeds are with the charities that built them.
"They don't own their homes, they can't live anywhere else; they are just forgotten here," said Rasidaben Abdul Sheikh of the Adhikar Prapti Kendra charity that works with riot victims.
"After 15 years, their difficulties are no less. Maybe they feel a bit more secure because they are living with their own people, but in many ways they are worse off," she said.
Elsewhere in Gujarat, which has among the most slums in the country, officials are backing residents as they upgrade and redevelop their settlements, but not here.
Calls to the state social welfare department were not returned.
The federal government, in response to petitions, said it has given Gujarat about 4.3 billion rupees ($6.7 million) to compensate victims, including for residential and commercial losses.
Victims say the compensation was not enough to buy new homes.
There's little evidence of that money in Mehtab Colony, another Muslim settlement of 16 houses for riot victims. Piles of rubbish lie in the open courtyard where stray dogs scavenge.
"We used to live in a neighbourhood with Hindus, but we never went back to our home," said Razia Aseembhai Kedawala, standing outside her one-room home.
"This is where we have lived for 15 years. Perhaps we will live here always; we have nowhere else to go."
($1 = 64.2524 rupees)
(Reporting by Rina Chandran @rinachandran, Editing by Belinda Goldsmith; Please credit the Thomson Reuters Foundation, the charitable arm of Thomson Reuters, that covers humanitarian news, women's rights, trafficking, property rights, climate change and resilience. Visit news.trust.org to see more stories.)
Our Standards: The Thomson Reuters Trust Principles.