* Any views expressed in this opinion piece are those of the author and not of Thomson Reuters Foundation.
Instead of being concerned about the well-being of people fleeing conflict, we only focus on our national borders
In summer the number of sea rescues and arrivals is usually higher, even if the flow of migration across the Mediterranean has not abated since 2014.
Migration has always existed; people have always moved to flee conflicts and widespread violence or to look for better living conditions.
But now, proportions and perspectives have changed and indifference to the casualties at sea and the abuses suffered by those arriving in Europe is increasing.
Since last December, the general atmosphere is hostile and shows no alignment with Italy and European founding principles, such as solidarity and mutual support among Member States.
The current narrative turns people who migrate into disease carriers who are danger to our security, and instead of being concerned about their well-being, we only focus on our national borders.
In a globalized world where technology and social networks have erased geographical borders, where people can travel all around the world, those attempting deadly journeys appear to lose every right or protection as soon as they flee their homeland.
It seems that migration, thus, makes you lose everything. Not only do you abandon your old life and country without knowing if you will ever be able to return, but you are thrown into an endless limbo that exposes you to further violence and discrimination.
The late Polish sociologist and philosopher Zygmunt Bauman once said that refugees are "thrown outside the realm of humanity" in connection to the enjoyment of rights.
They become people who have lost their old homeland, together with the chance of being welcomed in a new one: instead of being "bearers of rights", they simply become problems of national security.
After bombs have destroyed their countries of origin, they end up in a grey zone where nobody sees them as bearers of inalienable rights; instead they appear as a threat to those who could welcome them, people who are already living safe and stable lives.
Instead of trying to understand the terrible dangers refugees are fleeing, people consider them as a danger themselves.
But this will never solve the current situation.
Political inaction at all levels makes the situation even worse. We pretend that we do not have anything to do with the triggering factors of current migration flows; we disregard the need for a new global community based on rights and not on abuse, and we deliberately overlook the tools provided for in international and European law.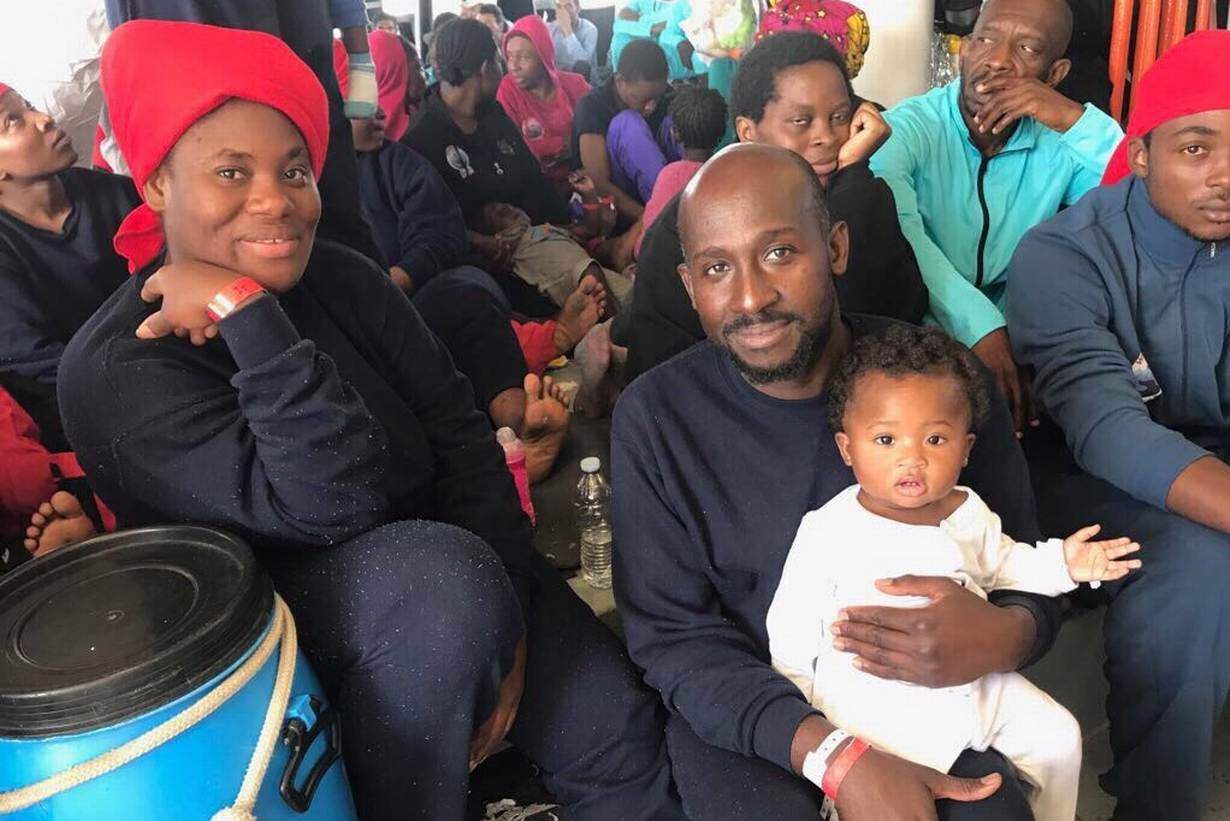 Continuously seeing the migration crisis as an unforeseen emergency, MOAS (Migrant Offshore Aid Station) has often called for the opening of humanitarian corridors as provided by international law, and the strengthening of relocation policies that would allow to rationally accommodate those arriving on European soil.
We support a humanitarian approach focused on implementing Directive 2011/55/CE of the European Council, including the possibility of issuing humanitarian visas: "Cases of mass influx of displaced persons who cannot return to their country of origin have become more substantial in Europe in recent years. In these cases it may be necessary to set up exceptional schemes to offer them immediate temporary protection".
The very same Directive, Article 25, Chapter VI, also affirms that "The Member States shall receive persons who are eligible for temporary protection in a spirit of Community solidarity."
It is sad to ascertain that what is actually missing is not a legal framework to welcome people who are forced to migrate.
What is missing is a genuine desire to do so, and in doing so stopping the current chaotic emergency approach which undermines both the dignity and rights of people who should be safeguarded.
Regina Catrambone is co-founder and director of MOAS.