"I've never seen anything like this in my whole life," says an 81-year-old tomato farmer, as water runs out
By Marcello Rossi
FIORENZUOLA D'ARDA, Italy, July 28 (Thomson Reuters Foundation) - The Po River, Italy's largest reservoir of freshwater, is thirsty.
A severe drought that has lasted months and shows no signs of easing has led to a fall in water reserves, raising fears about coming harvests and putting a huge strain on the river valley's crucial agricultural sector.
The alarm was first raised in June, when an exceptional heat wave forced several mayors and governors to declare a state of emergency and take restrictive measures, including water rationing.
Farmers, by far the largest users of the Po's waters – taking around 16.5 billion cubic meters out of 20.5 billion extracted each year – have been the most severely affected.
"I've never seen anything like this in my whole life," said Franco Varani, an 81-year-old farmer from Piacenza province, in the Emilia-Romagna region, where 35 percent of "Made in Italy" farm and food production is concentrated.
Much of Varani's land is planted to tomatoes, which are his family's main source of income. But tomatoes are one the most water-intensive crops, requiring over 12 liters to grow a single fruit.
To irrigate his crop, the farmer relies on water from the nearby Mignano dam, a small structure that supplies his agricultural district with water from the Arda River, a tributary of the Po.
Last month, however, the dam was closed for the first time in its 80-year history. With almost no water available, Varani managed to adequately irrigate just 13 hectares out of 61. Now crops on the remaining land are wilting, and much of the harvest will be lost.
"For a small business like ours, this is a tragedy," Varani said.
Farmers spend an average of 6,000 euros ($7,000) per hectare to grow tomatoes, he said. This year, much of that investment will be lost.
"We have experienced bad times in the past, but we've always managed to get through everything pretty well," the tomato farmer said. "This time is different. I don't know whether we will be able to go on."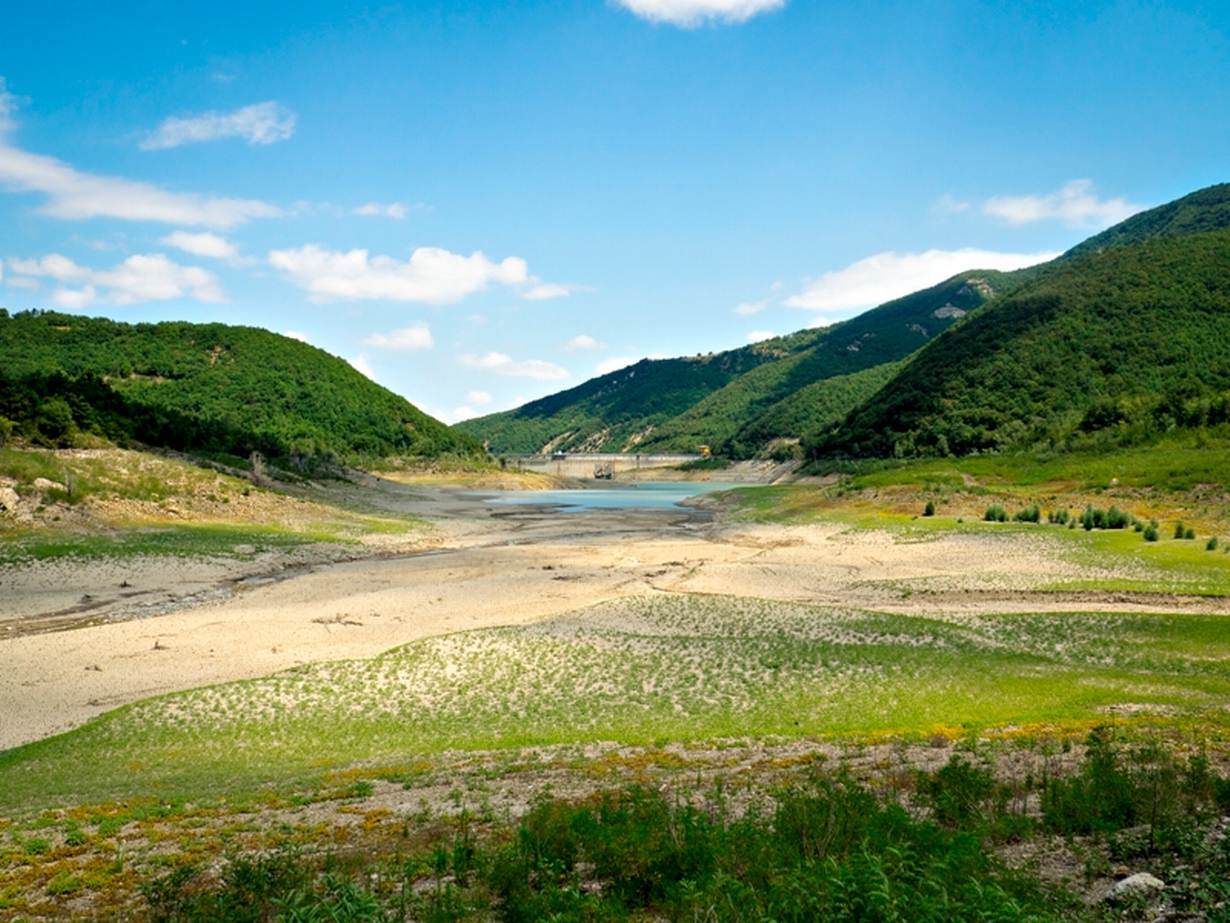 LOW WATER, HIGH LOSSES
As water availability runs low, the country is counting the damage. According to a recent report by Coldiretti, Italy's main farmer's association, the unusual weather this year has so far caused losses for 2 billion euros ($2.3 billion) across the Italian agricultural sector.
Most of the damage occurred in the Po River basin, Italy's most important agricultural area, and an important farming area for the whole of Europe, the report said.
Flowing for 650 kilometers (400 miles) from the French border on the west to the Adriatic Sea on the east, the Po's waters drain a catchment basin of about 70,000 square kilometers (27,000 square miles), crossing seven regions and including over 3,200 municipalities.
More than 16 million people—nearly 25 percent of all Italians—live in this fertile expanse, which plays a pivotal role in the Italian economy, producing 35 percent of national agricultural production and roughly 40 percent of the country's GDP.
This year is hardly the first time the Po River basin has seen drought. Major dry periods hit the area in the last decade, in 2003 and in 2006-2007.
Now, however, rising temperatures appear to be contributing to the region's problems, including making its reservoirs dry more quickly.
Climate data show that the average annual temperature in the Po River basin increased by about 2 degrees Celsius since 1960, with increases particularly evident in summer. At the same time, average annual rainfall diminished by about 20 percent over the last 30 years.
A recent study by the Euro-Mediterranean Center on Climate Change (CMCC) predicted that worsening climate change-related water scarcity and increasing water demand as a result of economic and social development "would amplify the current water stress".
"The current drought the Po River basin is experiencing isn't an outlier," said Paola Mercogliano, a senior researcher at CMCC and one of the authors of the study.
"It's rather part of a trend where climate change will make droughts more serious, increasing the frequency and severity of such events in all southern and southeastern Europe over the next decades," she said.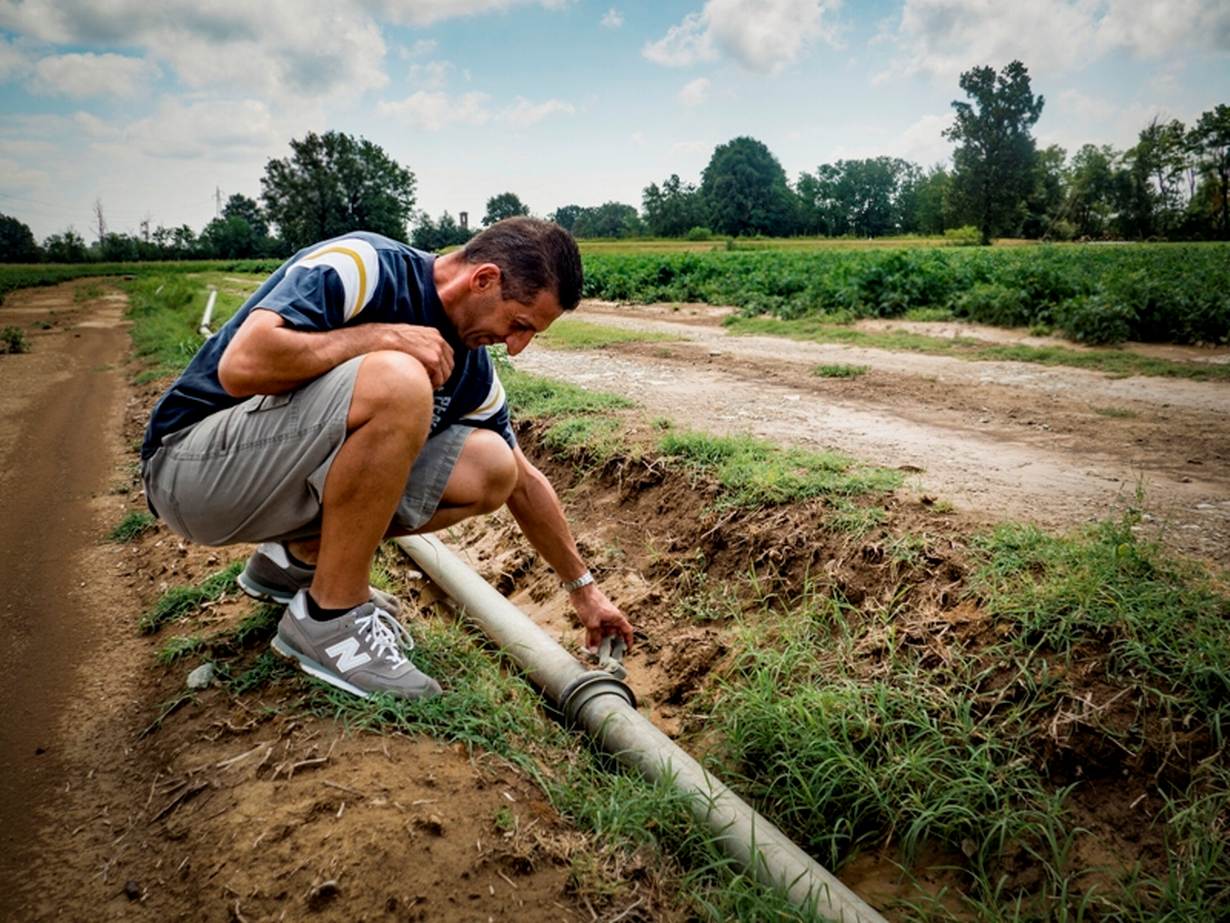 HOT AND DRY FUTURE
According to the study's findings, climate change-induced warming will result in a consistent reduction of water availability in summer in the whole Po River basin, while high temperatures, coupled with earlier snow melt, will lead to a longer growing season and subsequently more days of water demand from plants.
Besides substantially reducing river flows, changing weather patterns will also increase the frequency of extreme rainfall and floods, it said.
"The Po Plain used to be extraordinary water-rich, and hence we got used to a situation where water has always been available for any purpose," said Silvano Pecora, a member of Arpae, the Regional Agency for Prevention, Environment and Energy of Emilia-Romagna and vice president of the World Meteorological Organization.
"But the future will be hotter and drier. The Po River basin is set to experience a general reduction in terms of water availability, with all that this entails, especially for agriculture," he said.
Unless the region adopts strategies to adapt – including better managing water and demand for it – "the Po Valley has no future", Pecora warned.
Effectively dealing with the problem "takes the will to admit that we can no longer continue on as if nothing is changed", he said.
"Technology today offers unprecedented means to make water usage more efficient, but technology s not the answer to everything," he added. "What is needed the most is to find common solutions and start planning the long term, and not only the short one."
Like many bodies of water across the world, also the Po River is regulated by a network of rules enforced by a huge range of authorities, boards, and agencies, most of which act on their own, though they occasionally join forces.
"This isn't particularly helpful," Pecora said, "because the Po River is one single thing, where decisions taken upstream affect those who are downstream."
(Reporting by Marcello Rossi; editing by Laurie Goering :; Please credit the Thomson Reuters Foundation, the charitable arm of Thomson Reuters, that covers humanitarian news, climate change, resilience, women's rights, trafficking and property rights. Visit http://news.trust.org/climate)
Our Standards: The Thomson Reuters Trust Principles.