At least 13 killed in Puerto Rico and 14 on Dominica
* Puerto Rico confirms at least 6 dead
* Some 14 killed on Dominica, 2 in Dominican Republic
* Damage estimates of $45 billion (Updates death toll, storm position and track, damage estimates, adds quote)
By Dave Graham and Robin Respaut
SAN JUAN, Puerto Rico, Sept 22 (Reuters) - Hurricane Maria lashed the Turks and Caicos Islands on Friday after destroying homes, causing widespread flooding, crippling economies and killing at least 25 people on Puerto Rico and other Caribbean islands.
Maria was the second major hurricane to hit the Caribbean this month and the strongest storm to hit the U.S. territory of Puerto Rico in nearly 90 years. It completely knocked out the island's power, and several rivers hit record flood levels.
Puerto Rico officials said on Friday that six people had been confirmed killed by the storm: Three died in landslides in Utuadno, in the island's mountainous center; two drowned in flooding in Toa Baja, west of San Juan, and one died in Bayamon, also near San Juan, after being stuck by a panel.
Earlier news media reports had the death toll on the island as high as 15.
"At the moment these are fatalities we know of. We know of other potential fatalities through unofficial channels that we haven't been able to confirm," said Hector Pesquera, the government's secretary of public safety.
Around San Juan, people worked to clear debris from the streets on Friday and some began to reopen businesses, though they wondered how long they could operate without power and with limited inventory.
"There's no water, no power, nothing," said Rogelio Jimenez, a 34-year-old restaurant worker, as he cleared fallen roofing from the front of his pizzeria.
"We're opening today," he said, estimating that the restaurant had enough supplies to last a week. "If there's nothing after that, we'll close."
Puerto Rico Governor Ricardo Rossello imposed a dusk-to-dawn curfew through Saturday for the island's 3.4 million people. He said about 700 people had been rescued from floodwaters and communication was difficult with the southeastern part of the island.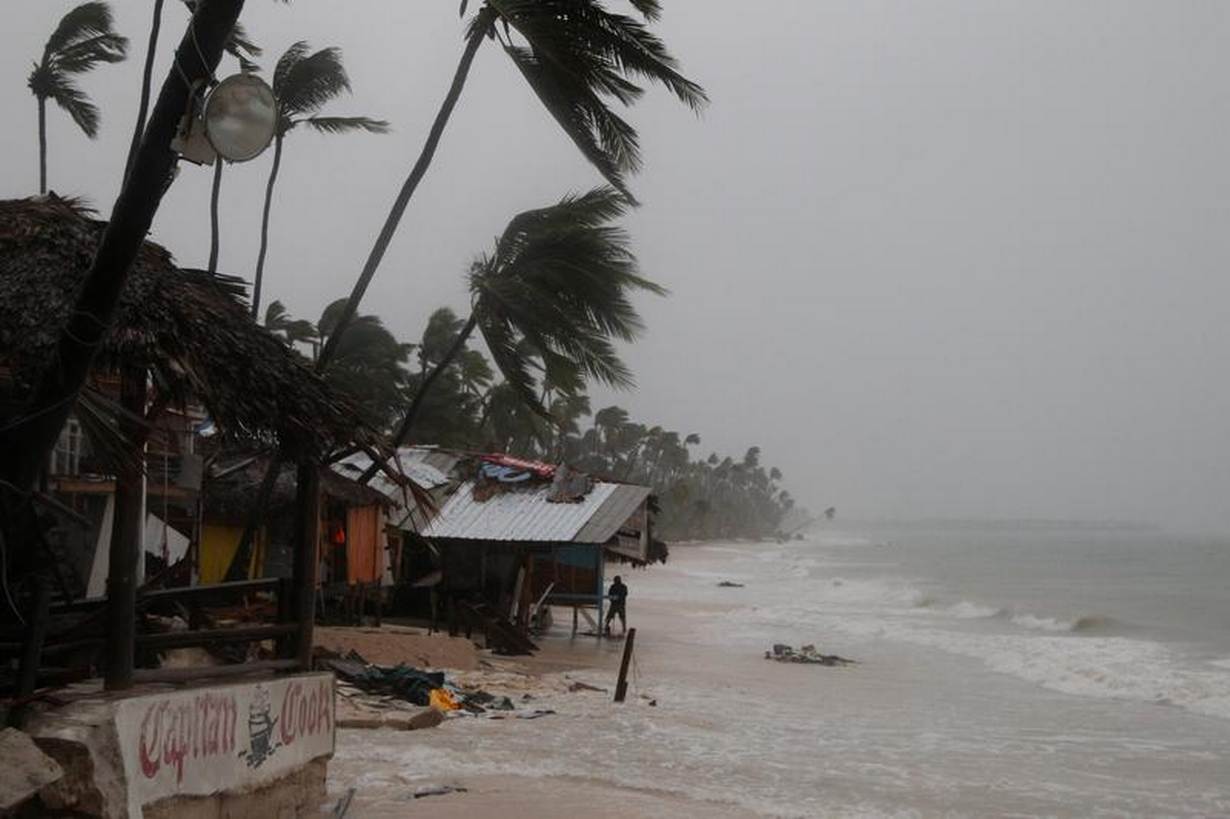 DAMAGE ESTIMATED AT $45 BLN
Puerto Rico was already facing the largest municipal debt crisis in U.S. history. A team of judges overseeing its bankruptcy has advised involved parties to put legal proceedings on hold indefinitely as the island recovers, said a source familiar with the proceedings.
The storm was expected to cause $45 billion of damage across the Caribbean, with at least $30 billion of that in Puerto Rico, said Chuck Watson, a disaster modeler at Enki Research in Savannah, Georgia. The figures included both physical damage and losses in business from tourism.
Maria's tail end was still bringing drenching rain to Puerto Rico, and some parts of the island could have accumulated totals of up to 40 inches (101 cm) from the storm, the U.S. National Hurricane Center (NHC) said.
Elsewhere in the Caribbean, 14 deaths were reported on the island nation of Dominica, which has a population of about 71,000. Two people were killed in the French territory of Guadeloupe and one in the U.S. Virgin Islands. Two people died when the storm roared past the Dominican Republic on Thursday, according to local media outlet El Jaya.
Communications outages throughout the region were making it difficult for officials to get a clear picture of the damage.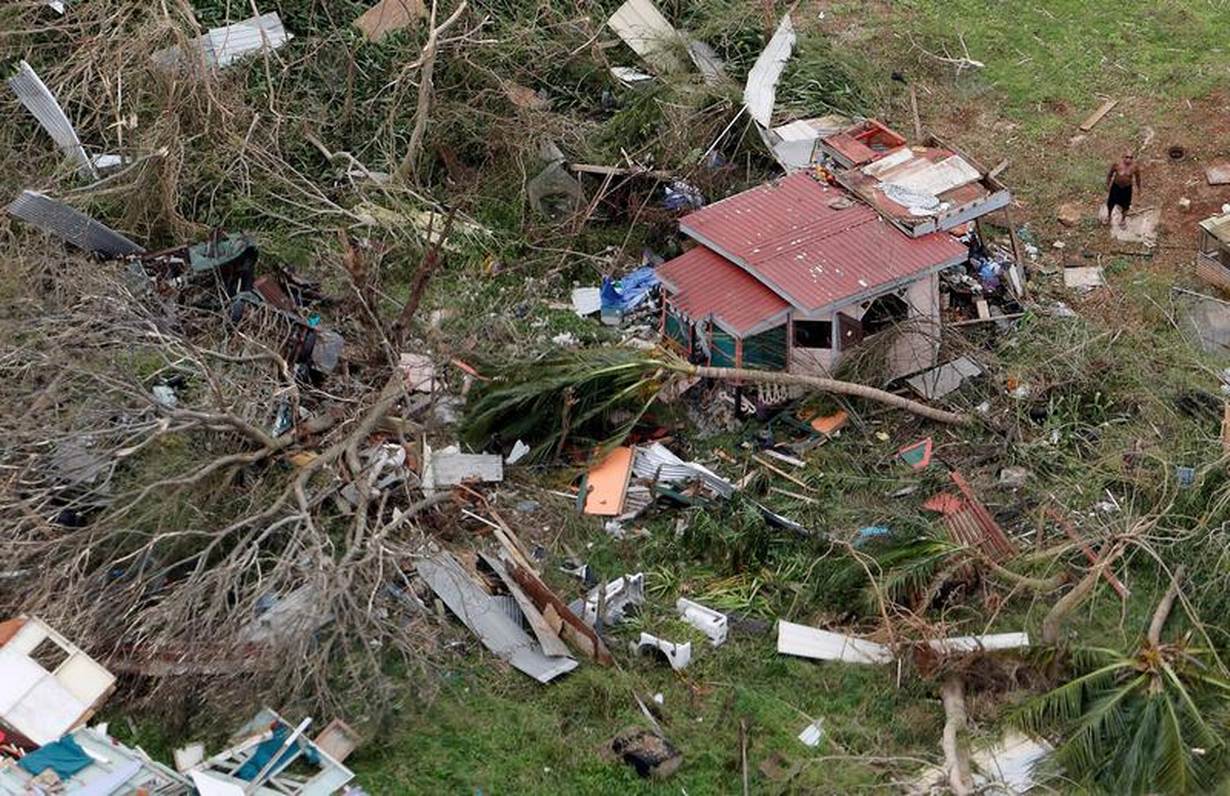 MARIA HEADS NORTHWEST
By 11 a.m. ET (1500 GMT) on Friday, Maria was 55 miles (90 km) north of Grand Turk Island by 11 a.m. ET (1500 GMT) on Friday, the NHC. It was packing sustained winds of up to 125 miles per hour (205 km per hour), making it a Category 3 hurricane on the five-step Saffir-Simpson scale.
The hurricane was headed northwest and expected to bring a storm surge - ocean water pushed inland - of as much as 12 feet (3.7 meters) above normal tide levels to parts of the southeastern Bahamas and the Turks and Caicos Islands.
The storm was expected to be closer to the U.S. East Coast and Bermuda by the middle of next week, the NHC said, adding that it was too soon to determine what, if any, direct effect it would have on the U.S. mainland.
In the Dominican Republic, Maria damaged nearly 3,000 homes and led more than 9,300 people to head to shelters, local emergency response agencies reported. Some 25 towns remained cut off.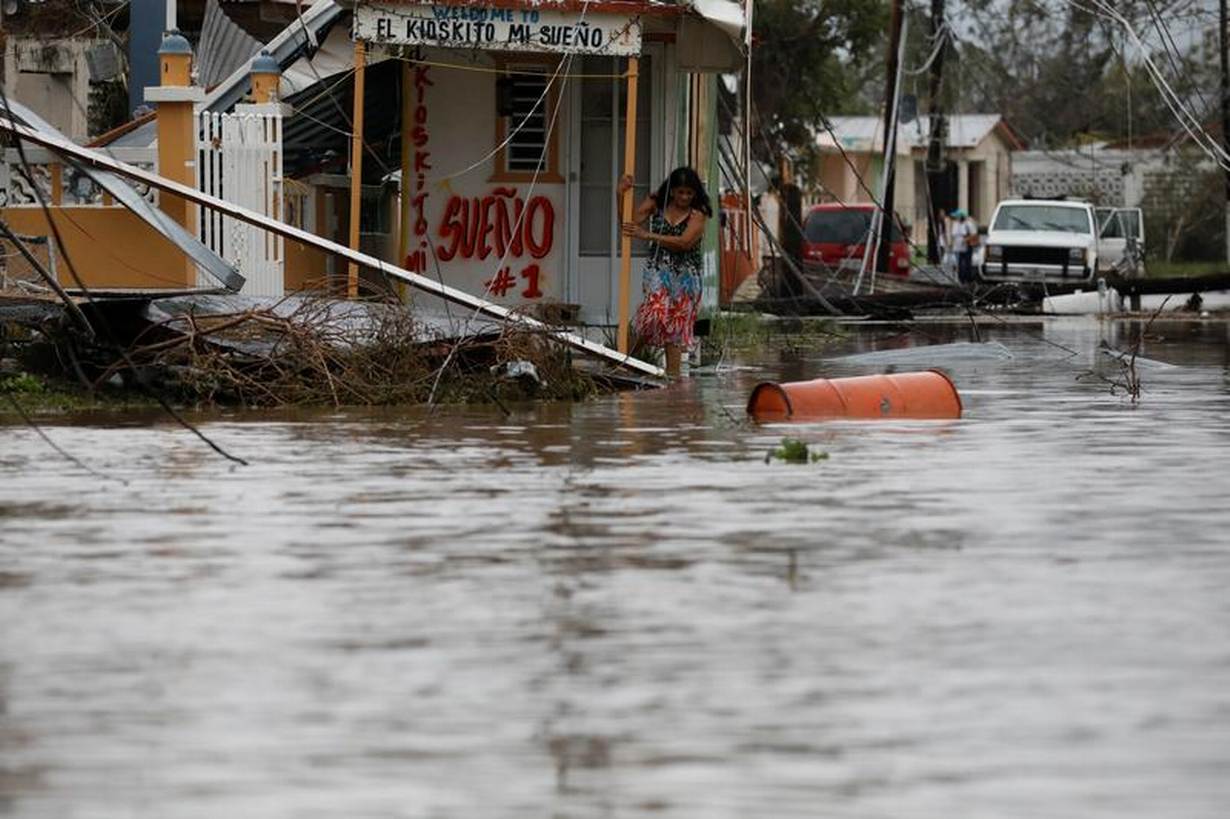 In Dominica, Maria damaged about 95 percent of roofs, the U.N. Office for the Coordination of Humanitarian Affairs said. It struck as a rare Category 5 storm on Monday, obliterating the island's vital agricultural sector.
Maria passed close by the U.S. Virgin Island of St. Croix, home to about 55,000 people, early on Wednesday, knocking out electricity and most mobile phone service.
Maria hit about two weeks after Hurricane Irma pounded two other U.S. Virgin Islands: St. Thomas and St. John.
Irma, one of the most powerful Atlantic storms on record, killed more than 80 people in the Caribbean and the United States. It followed Harvey, which also killed more than 80 people when it hit Texas in late August and caused flooding in Houston.
More than two months remain in the Atlantic hurricane season, which runs from June 1 to Nov. 30, although the busiest period of storms is generally from mid-August to mid-October.
(Reporting by Dave Graham and Robin Respaut in San Juan; Additional reporting by Jorge Pineda in Santo Domingo, Nick Brown in Houston, Devika Krishna Kumar and Daniel Wallis and Jennifer Ablan in New York and Steve Gorman and Alex Dobuzinskis in Los Angeles; Writing by Scott Malone; Editing by Frances Kerry and Jonathan Oatis)
Our Standards: The Thomson Reuters Trust Principles.