A cooperative enabling African migrants to sell handmade goods at city markets offers "a life of dignity", says its president
By Sophie Davies
BARCELONA, Oct 12 (Thomson Reuters Foundation) - When Alioune Thiam arrived in Barcelona, he joined hundreds of other undocumented African migrants peddling their wares illegally on the streets. Now he's part of a scheme to give some of the Spanish city's most vulnerable people an alternative.
Senegalese-born Thiam arrived in Barcelona by plane in 2007, joining his brother. But he couldn't get a job because he didn't have a work permit.
"If you don't have papers, you can't work," the 44-year-old told the Thomson Reuters Foundation.
He didn't choose to become an illegal street vendor, he said. "When you arrive, you don't have any other option. There are people that live here for five years, seven years, without papers," he explained.
For him, the hardest part is that these migrants are left in limbo while they wait, and cannot go home as they would not be allowed to re-enter Spain.
Today Thiam, who continued selling sarongs and jewellery on the streets until he got a work permit in 2011, wants to give others the chance to stay on the right side of the law.
He is a member of Diomcoop, an initiative launched in March that enables street hawkers to undergo business training and sell merchandise at official city markets. In return, they must agree to stop trading illegally.
The project is supported by Barcelona City Council, which has committed 800,000 euros ($950,000) over the next three years.
Diomcoop - which draws its name from a Wolof word signifying "inner strength" - is an effort to address the problem of migrants making a living in illegal ways because they are not permitted to work, an issue common to many other cities, said its technical coordinator Ababacar Thiakh.
Belonging to the cooperative should open up a way for members to access residency permits and regularise their legal status, according to Barcelona city hall.
The public has so far responded well to Diomcoop's handmade clothes, jewellery and bags – some sourced from artisans' homes in Senegal – because they offer an alternative to the goods typically sold by street traders, said Thiakh.
Those items include counterfeit designer handbags, sunglasses, trainers and football shirts bought from Chinese importers in the suburbs.
The idea with Diomcoop is to offer something different from mass-market products, Thiakh said. "People are selling very cool stuff in their homes, so we wanted to make the most of that," he added.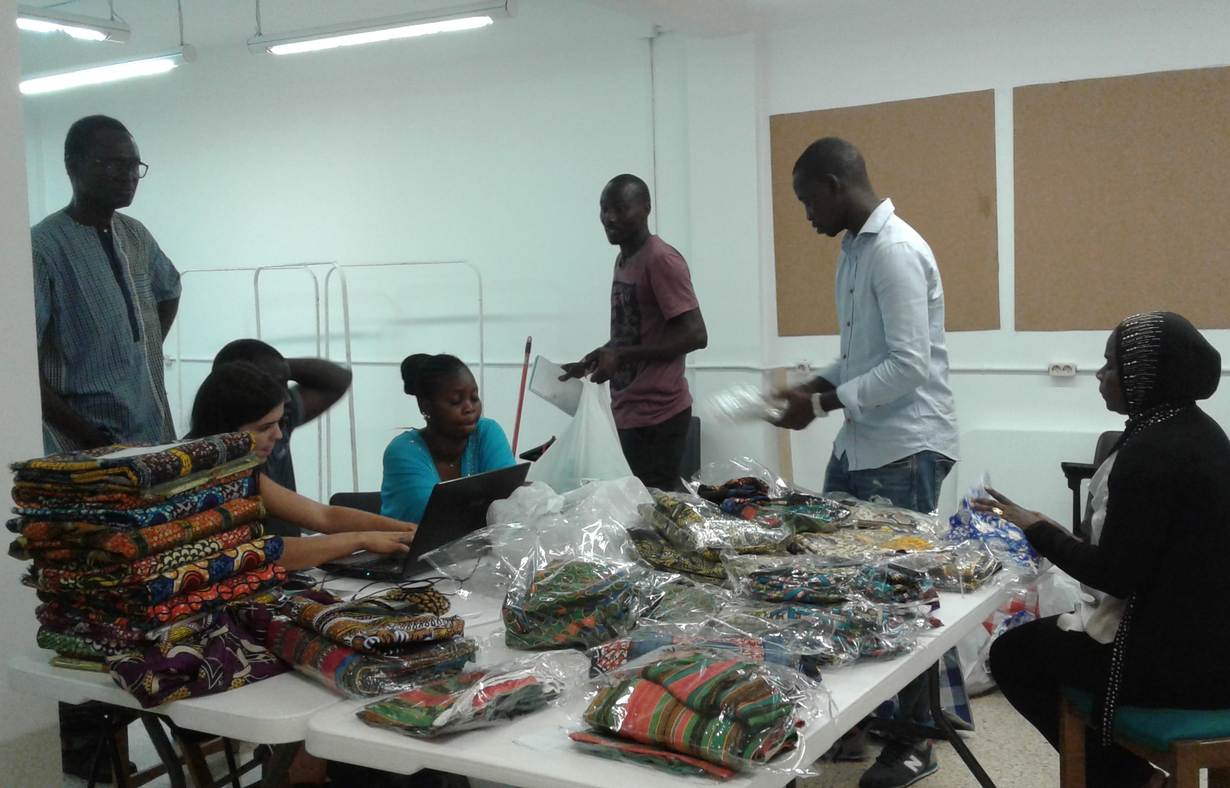 HUMBLE BEGINNINGS
Diomcoop is managed from a modest headquarters in the basement of a block of flats in El Clot, a neighbourhood far from the city's tourist areas.
In this quiet, working-class district which used to house many textile factories in Barcelona's industrial heyday, that tradition is coming alive once again with Diomcoop's work.
Piles of brightly coloured African fabrics are strewn across tables, in contrast to the unadorned white walls of the office. There is a feeling of optimism, as everyone mucks in to prepare for the next market.
Yet despite its early success, Thiakh admits the cooperative needs a stronger business plan to make its work more viable over the longer-term.
With only 15 members, all from Senegal, it is also very small - there are an estimated 400 unlicensed traders on the streets of Barcelona.
Diomcoop plans to double its membership to 30. There is a high level of interest, and it may move into new lines of business in future, like offering services or food, Thiakh said.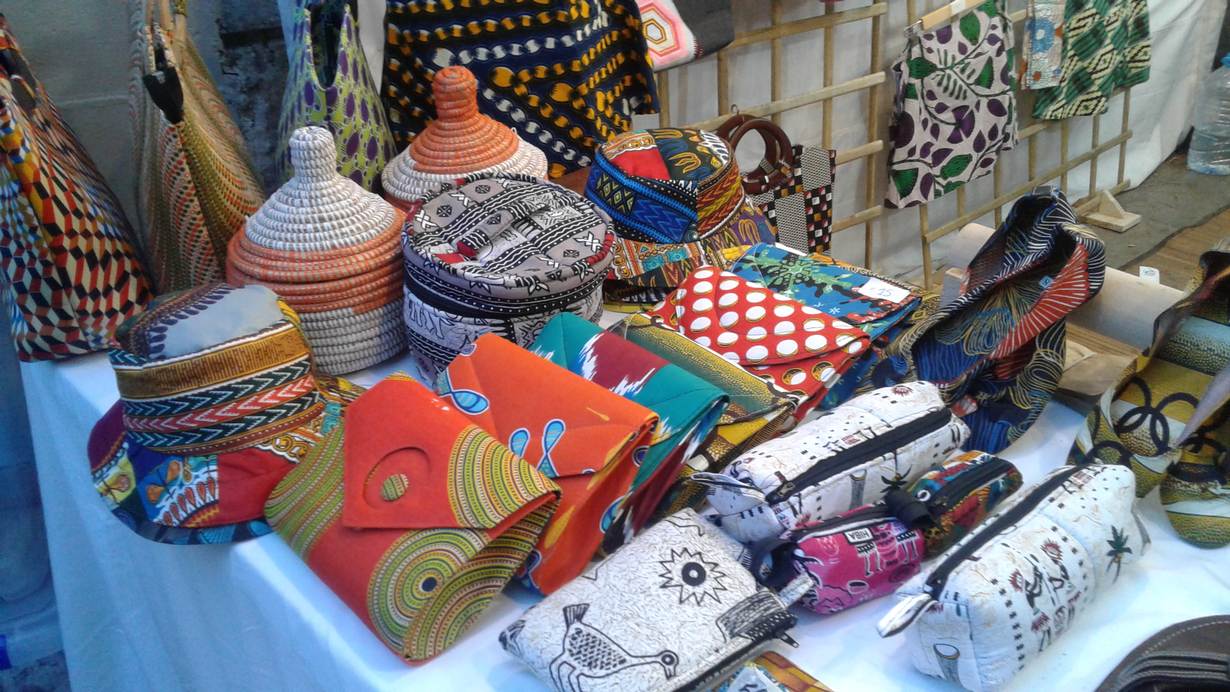 MIGRANT UNEMPLOYMENT
Thiam waited four years to receive his immigration papers, an experience echoed by thousands of others.
There are nearly 19,000 undocumented African migrants living in Spain, in addition to more than 1 million documented Africans, according to state statistics.
But unofficial estimates say there could be up to 50,000 undocumented African migrants in the country, more than double the registered figure.
"I don't think the real number would be far from that," said Jesús Fernández-Huertas Moraga, an economics professor at Carlos III University of Madrid (UC3M).
In the past, undocumented migrants who registered with the government could access healthcare but the law was changed in 2012, removing a powerful incentive to sign up, he added.
Even when migrants do get their papers, finding a job is not always easy. Once legalised, Thiam said he couldn't find work because jobs were so scarce during Spain's economic crisis.
The crisis, which began nearly a decade ago, led to unemployment for millions of people, with migrants some of the worst-affected.
In the second quarter of 2017, unemployment among documented and undocumented immigrants in Spain was 23 percent, 6 percent above the national average, according to the state population survey. Of all continents, African immigrants had the highest unemployment rate, at 38 percent.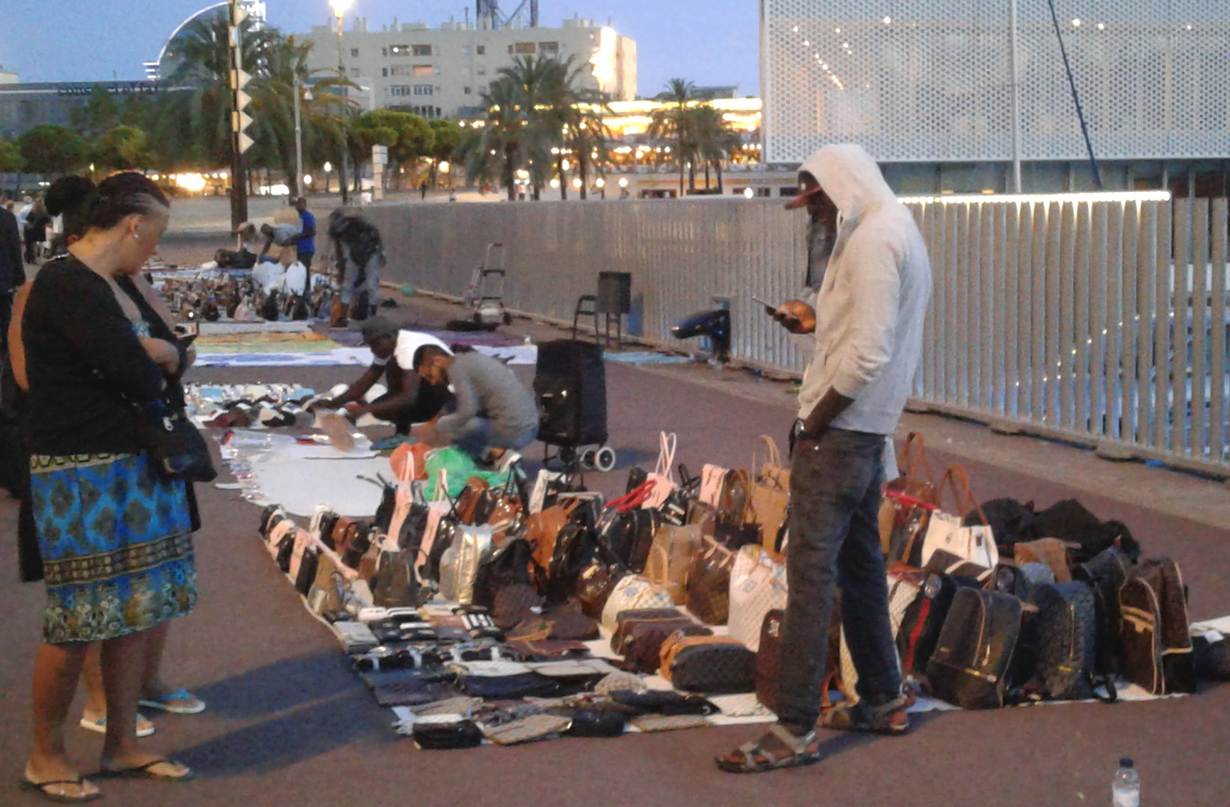 BUNDLED IN A BLANKET
Unlicensed traders tend to congregate in tourist hotspots near Barcelona's beaches, or line the streets hugging the marina, with its super yachts and private members' clubs.
Known locally as manteros, the sellers display their goods on large blankets (mantas) with ropes tied to each end. This means they can quickly bundle everything together, sling it over one shoulder and disappear down a side street when the police arrive.
Those that are caught face fines, confiscation of their goods or detention if they can't show ID proving they have the right to live and work in Spain. Serial offenders can be handed prison sentences of up to two years and deported.
Another group of Barcelona street traders launched an official fashion label called Top Manta earlier this year, in an attempt to move away from unlicensed selling.
These small, grassroots projects cannot solve the problem, experts say, but they could change lives in more subtle ways.
For Ndeye Fatou Mbaye, president of Diomcoop, they can help people "who are in a vulnerable situation, so that they can have a life of dignity".
They can also show migrants "there is not only street selling but other opportunities to make a living", she added.
($1 = 0.8422 euros) (Reporting by Sophie Davies; editing by Megan Rowling. Please credit the Thomson Reuters Foundation, the charitable arm of Thomson Reuters, that covers humanitarian news, climate change, resilience, women's rights, trafficking and property rights. Visit http://news.trust.org/)
The Thomson Reuters Foundation is reporting on resilience as part of its work on zilient.org, an online platform building a global network of people interested in resilience, in partnership with the Rockefeller Foundation.
Our Standards: The Thomson Reuters Trust Principles.