From e-commerce to mapping community problems, a new generation is using technology to push for change - but faces big barriers
By Inna Lazareva
N'DJAMENA, Oct 16 (Thomson Reuters Foundation) - In a dusty alleyway in Chad's capital, veiled women sell peanuts laid out on handkerchiefs and children bring home firewood on donkeys, as if from another era. But behind tall iron gates, a group of twenty-somethings, armed with laptops, business books and a red motor bike have established a digital start-up, aiming to help propel their country into the 21st century.
MossoSouk (Chadian Arabic for "trade-market"), Chad's first online store for merchants, shopkeepers and individuals with goods to sell, is the brainchild of 26-year-old Andreas Koumato, who hopes to turn it into the Central African country's version of electronic marketplace Amazon.
In reality, Koumato and his team face huge obstacles to carving out a new digital culture in this landlocked, desert state beset by militant threats, economic woes, widespread poverty – and now a U.S. travel ban.
Internet penetration in Chad is at barely more than 1 percent, one of the lowest rates in Africa. But the digital entrepreneurs are undeterred, and have spent the past two years going around N'Djamena's markets, trying to persuade traders to open online shops on the MossoSouk.com platform.
"Some of the sellers don't understand what the internet is," said Koumato with a nonchalant shrug, walking through the group's small office, located in a residential area of the city.
"We say to them: 'You are here, in the centre of the market – how can someone in another neighbourhood know you're selling this? You need visibility – this is what we are offering. People everywhere in Chad can see your products – even when your shop or stall is shut for the day, even at night, even on holidays'."
More than 120 individuals and businesses have agreed to give it a go. In September, the company won the Digital Innovation Prize, a national award worth $18,000 run by Swedish non-profit group Reach for Change and mobile network provider Tigo.
For those unsure about e-commerce, MossoSouk provides training based on expertise Koumato gained while studying at Illinois-based Northwestern University as a participant in the Young African Leaders Initiative run by the U.S. State Department.
While developing MossoSouk, Koumato and his team are training other young Chadians in digital entrepreneurship.
Koumato is also a founding member of Chad's "Generation ABCD" (AnyBodyCanDream) venture, funded by U.N. children's agency UNICEF, which seeks to promote innovation and pro-active citizenship among youth.
"Our basic message is don't wait for the government to do something, don't wait for someone else - do something with the means you have and ask for partnership," said Koumato.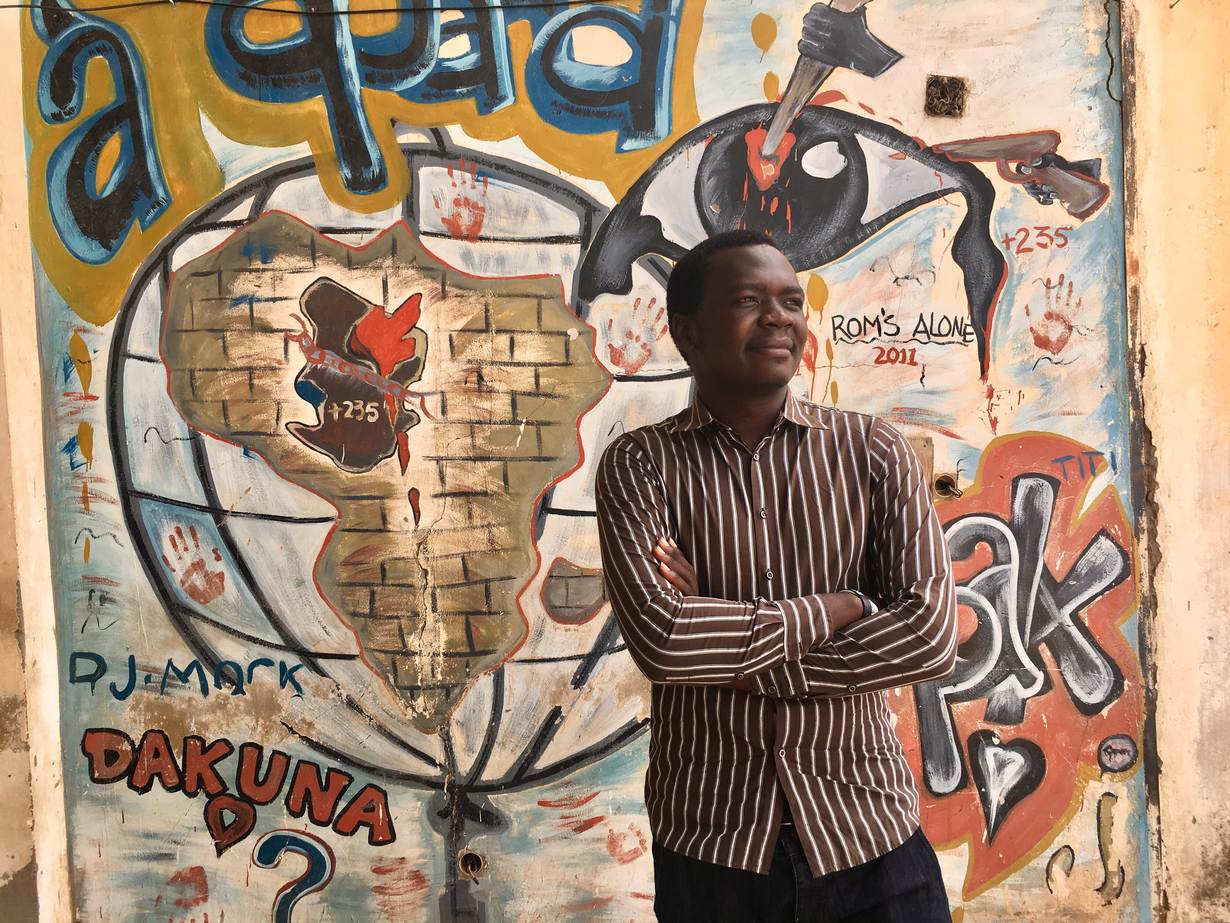 OPPORTUNITY IN A CRISIS
Yet entrepreneurship is not easy in Chad. In 2015, N'Djamena's main bazaar was the target of suicide bombings by Islamist militant group Boko Haram, whose stronghold in Nigeria's Borno state lies less than 50 km (31 miles) away.
And the country's leadership, headed by President Idriss Deby since 1990, has often been criticised for high levels of corruption.
Transparency International's 2016 Corruption Perceptions Index ranks Chad as Africa's sixth most corrupt country, jointly with Central African Republic, Burundi and Congo Republic.
Out of a population of 14.2 million, almost half of Chadians live below the poverty line, with life expectancy at just 51.6 years, one of the lowest in the world.
The travel ban imposed last month by the United States on nationals of Chad, among other countries, presents yet another hurdle, making it harder to learn from the American example, said Koumato. It was met with frustration among the capital's community of young activists and entrepreneurs, he added.
Moreover, due to a 50 percent slump in crude oil prices since 2014, Chad has faced an economic crisis that has shuttered many businesses and rendered tens of thousands unemployed.
Paradoxically, the economic crisis has helped MossoSouk grow. Gisele Allah Royum, manager of the "Queen of Beauty" fashion shop in N'Djamena's Habina quarter said her store revenues are down $530 per month on average, but sales on the e-platform generate additional income of about $700 per month.
Sometimes her shop goes two to three days without making a sale. "MossoSouk allows us to reach new customers from all over Chad, and even abroad," she told the Thomson Reuters Foundation.
As Chad's economic problems have intensified, more individuals are also turning to the online marketplace to sell their belongings for extra cash, said Koumato.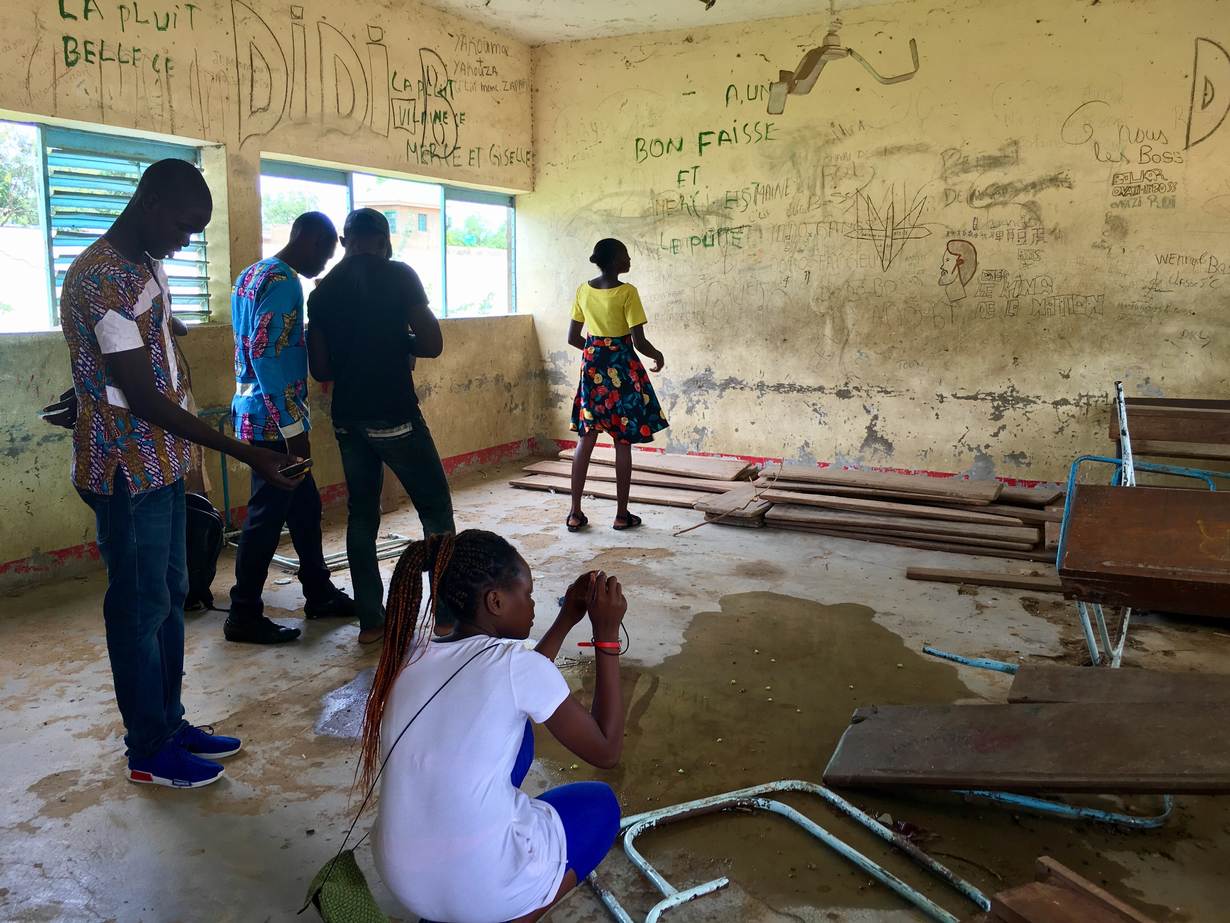 DIGITAL DETECTIVES
In the city's Chagoua district, Hadje Bonigar, a 17-year-old high school student stands in an empty classroom, tapping notes into a GPS tracker while others take photos of filthy, peeling walls and broken windows.
The young people operate as digital detectives under a mapping project funded by UNICEF, regularly visiting different districts in the capital to identify and record problems. The end goal, they explained, is to raise awareness and trigger action from both the local community and the government.
"This digital cartography enables us to pinpoint exactly what doesn't work and where," said Bonigar.
The key is to be able to demonstrate problems using visual evidence, she explained.
In this school, "we saw the benches were broken, the windows were not there", she said, highlighting other issues including a lack of hygienic toilets for pupils.
Armed with their proof, students raised the issue of poor school equipment with the local community. As a result, through crowd-funding, they managed to raise enough money to build new benches in time for the start of the school year.
But not all problems that are mapped get resolved.
In the coming months, the group plans to deliver its results to government policy makers.
"It's a question of communicating these problems to our authorities, so that they can react. They don't see this. They're in their offices – so we'll show them what's happening," said Cynthia Oundoum, 19, a student who works as a radio journalist in her spare time.
"We, the young people, know our own problems better than those in power," she said.
She regularly discusses findings from her digital mapping trips on her radio show. Often, just by spending time in the area and talking to locals, she discovers less apparent but more serious issues, such as girls subjected to genital mutilation, child marriage, malaria, malnutrition and low school attendance.
"Some pupils don't attend class at all," said Merveille Kaltouma, 17. And at exam time, corrupt practices like cheating and bribing teachers for good marks are rampant, she said.
"Sometimes teachers ask for money – sometimes even for sex," said Kaltouma. "Sometimes the girls let the teachers do what they like in exchange for free grades or the certificates."
The significant barriers to getting things fixed in Chad can push educated young people, especially those proficient in technology, to seek their fortunes abroad.
Koumato listed the many problems - from high internet costs to endless bureaucracy - faced by young people who want to play an active part in improving society by digital means.
"It's true - there's a lot of injustice, corruption," he said. "But if we don't stay here and do something, who will come back and change it?"
(Reporting by Inna Lazareva; editing by Megan Rowling. Please credit the Thomson Reuters Foundation, the charitable arm of Thomson Reuters, that covers humanitarian news, climate change, resilience, women's rights, trafficking and property rights. Visit http://news.trust.org/)
The Thomson Reuters Foundation is reporting on resilience as part of its work on zilient.org, an online platform building a global network of people interested in resilience, in partnership with the Rockefeller Foundation.
Our Standards: The Thomson Reuters Trust Principles.