"I know for sure I don't have much to worry about, because I know my business will no longer suffer," says St. Lucia beekeeper
By Laurie Goering
BONN, Germany, Nov 14 (Thomson Reuters Foundation) - When torrential rains drench his small farm in St. Lucia, Walter Edwin's bees die.
That's happening more often as a result of climate change – and in a bad year the Caribbean beekeeper can lose as much as 40 percent of the $10,000 he would earn in a good year selling honey and beeswax.
"With the wind and the rain we are suffering losses," says the grizzled 63-year-old, who operates between 50 and 60 hives on his small plantain and yam farm. "It is a very hard thing to recover."
But since 2014 he has found a way to cut his losses: buying a small insurance policy that provides a payout within 10 days, when levels of rain or wind pass a pre-set threshold that is likely to damage his hives.
The insurance, which costs Edwin $105 a year and offers a payout of up to $1,000, is available not just to beekeepers but to anyone – from tour guides to nutmeg farmers to shop owners - who fear losing their income to severe weather.
In a nation where disaster recovery help from government or international relief groups can be slow and uncertain, having an insurance policy means "you're better prepared", Edwin said. "When something happens you know how to manoeuvre to continue your daily life."
The insurance policies, developed by researchers at the Munich Climate Insurance Initiative (MCII) at the U.N. University's Institute for Environment and Human Security, and sold by local insurance companies, are designed to provide a grassroots supplement to national-level insurance policies that have taken root in the increasingly storm-hit Caribbean.
Since 2007, the Caribbean Catastrophe Risk Insurance Facility has provided quick insurance payouts to national governments in the Caribbean – and more recently Central America - hit by disasters.
Member countries formed the region-wide insurance pool to spread the risks, cut their costs and ensure they get fast access to recovery cash to deal with worsening disasters.
Both that insurance effort – and the newer one that provides small-scale individual policies – aim to help curb growing "loss and damage" from climate change in the region, said Michael Zissener, who coordinates the small-scale Caribbean insurance effort for the MCII.
Across the region, efforts to adapt to changing conditions, through things like flood-resistant seeds or wind-resistant houses, are crucial, he said. But "insurance is one of the tools that can address the risk that remains", he said.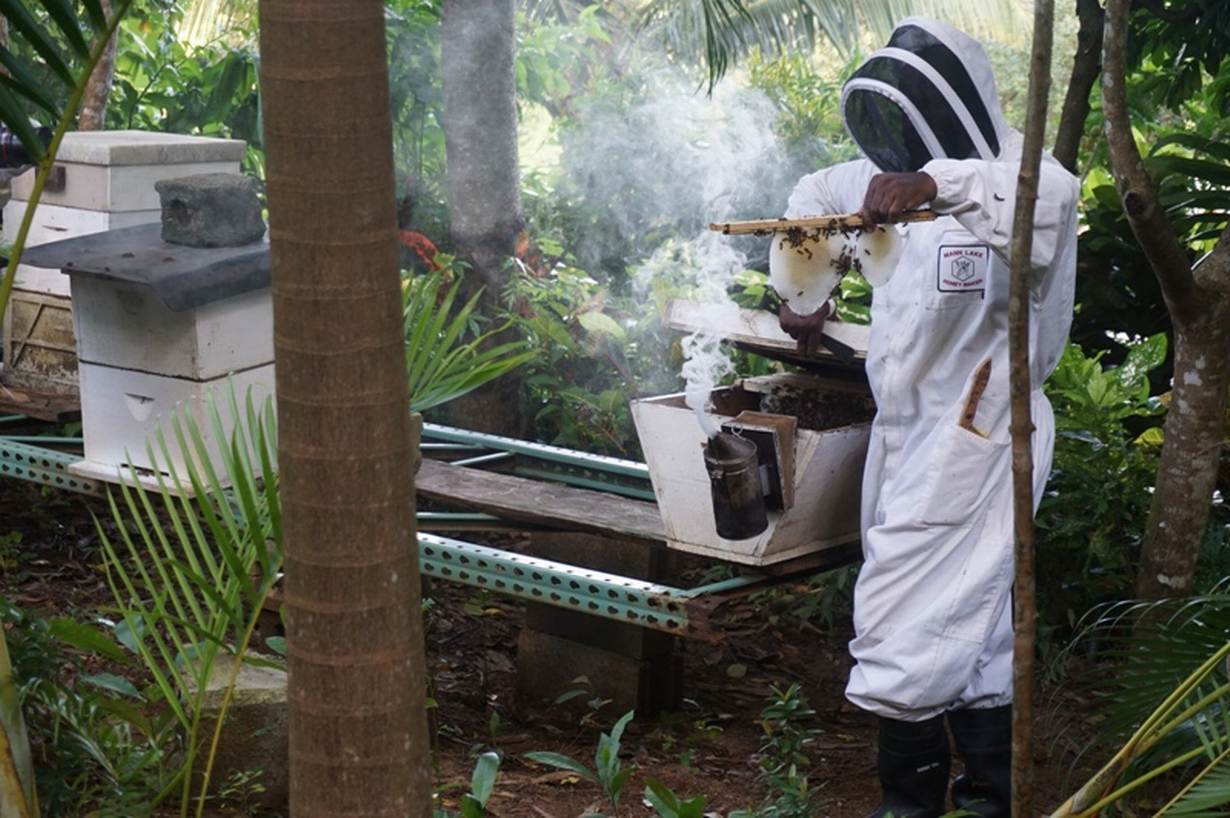 INSURANCE FOR EVERYBODY
Until recently, the only weather insurance available to small-scale farmers in St. Lucia was for banana plantations, and it relied on claims experts visiting each farm to judge the damage, a slow process, farmers and insurers said.
When hurricanes hit the country – including Hurricane Tomas that slammed St. Lucia in 2010 – farmers and small business owners were left with few options but to beg for help from the government.
"We felt there must be something that can fill that gap, that can provide funding for that segment of the market," said Severin Francois, an insurance specialist in St. Lucia for EC Global Insurance, which provides the new small-scale policies through a local insurance company.
Working with the MCII, his agency introduced the first small-scale policies in St. Lucia in 2014 – just in time for a Christmas Eve storm that caused widespread damage.
Policy holders, most of whom had bought their plans through farming or beekeeping cooperatives, got payouts within a week, "and after that the take-up increased more than 100 percent", Francois remembers.
In 2014, the company had a handful of policies in St. Lucia; today it has 248, and 700 across the wider Caribbean region, he said.
That's still far short of the 10,000 polices the MCII thinks eventually need to be sold across the Caribbean to ensure the business is profitable in the long run, Zissener said. But the effort – which began in St. Lucia, Grenada and Jamaica – is now being expanded to a range of other island nations, including St. Vincent and Antigua.
One advantage of the new form of insurance, Francois said, is that "we sell it to anybody and everybody", from construction workers to fishermen, and that buyers can take policies of any size they need, starting from coverage of about $500 up to tens of thousands of dollars.
Buyers also can receive up to four payouts a year from their policy if conditions are particularly bad, he said, as well as partial payouts for lower levels of damage.
Interestingly, the policies appear to be driving other changes as well to cut risks and build more resilience to climate shocks, Francois said.
Edwin, for instance, has invested some of his insurance payout in planting carambola and palm trees, which produce more reliable supplies of nectar year-round for his bees. That has helped cut hive losses, even in the face of extreme weather, he said.
The insurance payouts have also helped avoid what Zissener calls "negative coping strategies" after disasters, such as selling land or animals to raise funds to recover.
He said the insurance effort is still undergoing some tweaks to make it more effective, such as adjusting the weather triggers to make payouts more closely match the damage that occurs.
Insurance agents also are focusing more on selling policies to credit unions or other cooperatives, to try to reach more people more quickly.
Zissener warns that the insurance effort – which recently won a United Nations "Momentum for Change" award recognising innovation in climate action - is just one tool to try to cut losses and "is not a panacea. It will never be able to cover all the risks these people face".
But Edwin considers it a good start.
"I know for sure I don't have much to worry about, because I know my business will no longer suffer," he said. When the bees survive, "I know I will survive", he said.
(Reporting by Laurie Goering @lauriegoering; editing by Alex Whiting:; Please credit the Thomson Reuters Foundation, the charitable arm of Thomson Reuters, that covers humanitarian news, climate change, resilience, women's rights, trafficking and property rights. Visit http://news.trust.org/climate)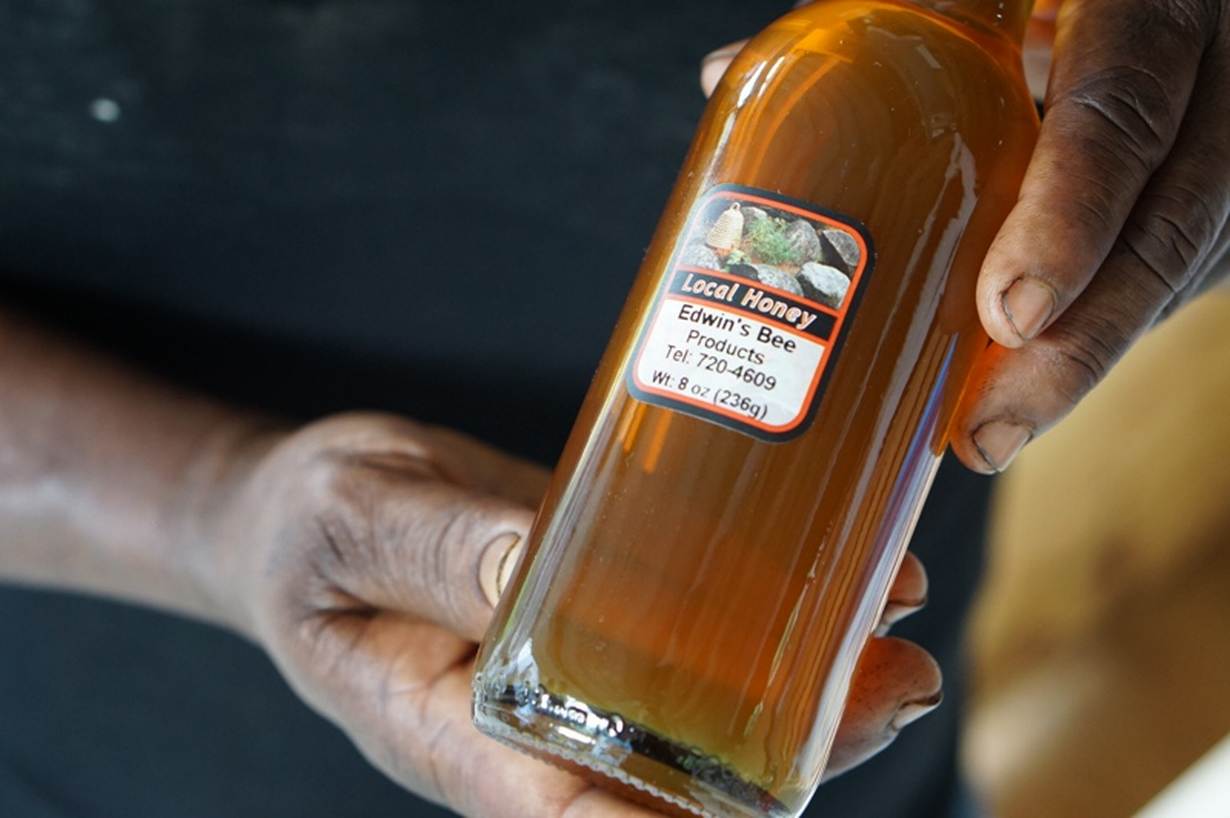 Our Standards: The Thomson Reuters Trust Principles.