A barrage of natural disasters across the low-lying Pacific islands is inflicting lasting mental trauma on children
By Lin Taylor
SOUTH RIVER, Vanuatu, Dec 19 (Thomson Reuters Foundation) - Each time teenager Freddy Sei hears the rumble of thunder, sees rains pound the earth in his small coastal village or watches strong winds whip palm trees, he is gripped with fear.
The 15-year-old lives in Vanuatu, a Pacific island nation that two years ago was ravaged by monster cyclone Pam with Freddy watching as huts were blown away and water rushed in to submerge his village of South River on Erromango island.
"I was scared because the winds just took the houses away, there was heavy rain and the river banks was overflowing," said Freddy, speaking through a translator.
"I'm scared that if it ever floods at night, it will come into my house and the flood will take me away. That's one of my greatest fears," said the small-framed boy, one of nearly 200 residents of the isolated seaside community of South River - vulnerable to flooding, landslides and rising seas.
A barrage of natural disasters across the low-lying Pacific islands is inflicting lasting mental trauma on children, with one healthcare expert describing it as a "ticking time bomb".
Post-traumatic stress disorder (PTSD) depression, anxiety, and suicide tend to increase after a natural disaster, according to a March report by American Psychological Association (APA).
People who survive multiple disasters, such as those living in disaster-prone areas, are likely to experience severe trauma, depression and other mental health problems, the APA said.
But children suffer the most.
"After climate events, children typically demonstrate more severe distress than adults ... Similar to physical experiences, traumatic mental experiences can have lifelong effects" and even impair brain development, said the report.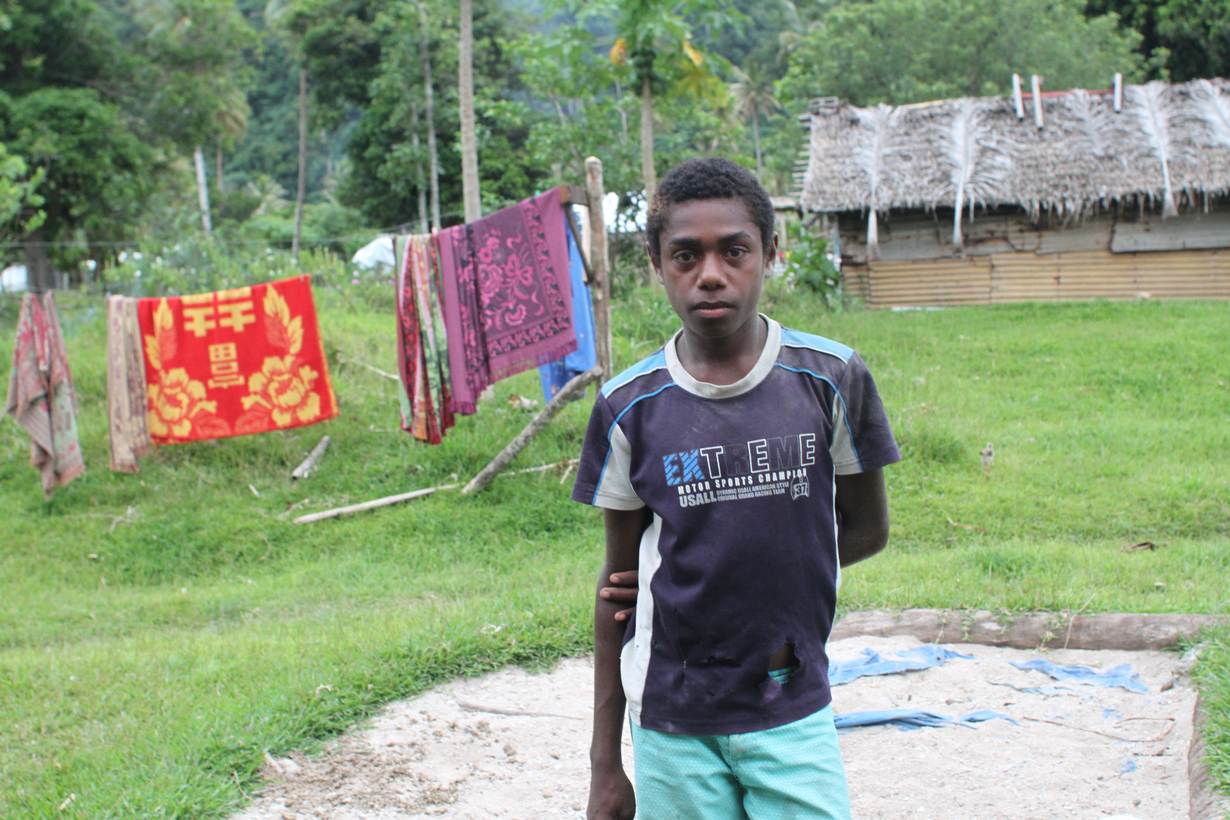 "TIME BOMB"
As climate change exacerbates the frequency and severity of natural disasters, mental health problems are going to worsen for children, said counsellor Sisilia Siga from Empower Pacific, a mental health service provider in Fiji.
"It's going to get worse, if (climate change) continues. Especially with children since it's hard for them to handle all these things that's happening," she said in an interview in Fiji's capital Suva.
Siga said she treated villagers in coastal areas during the aftermath of Cyclone Winston last year, the worst storm ever recorded in the southern hemisphere, which crashed into Fiji, killing at least 43 and leaving tens of thousands homeless.
She said she saw many children too traumatised to swim in the sea again, or having flashbacks when there were strong winds or when the ocean was at high tide.
Psychologist Loyda Santolaria, who was deployed in disasters like the 2010 Haiti earthquake, said children are often left to their own devices in the aftermath of a disaster, since many parents are too busy trying to secure food and shelter.
"The parents are unable to cope in a natural disaster, neither are they able to support their children's vulnerability and needs," Santolaria, who now works in Vanuatu.
She said many of these children will grow up not knowing how to deal with these traumatic emotions and will become more susceptible to stressful situations.
This may lead to violence, depression, drug use or even suicide, said Alex Pheu, a mental health nurse working in Vanuatu's capital Port Vila.
"It's like a ticking time bomb. You have people who are scarred for life," said Pheu.
"(Children) learn to live with it until someone commits suicide, or someone hangs themselves on a tree, which I've heard has happened."
With few mental health workers in the Pacific region, Pheu said training villagers in psychological "first aid", such as spotting signs of depression or anxiety before it becomes a full-blown issue, could help to boost resilience.
"Prevention and detection - that's the most important thing we should aim for," he said. "But we always come too late and when we try to undo the knots it's very, very hard to manage."
As for children like Freddy, living in a small community accessible only by boat, surviving the next inevitable flood or cyclone preoccupies his young mind.
"Climate change is getting worse," he said. "I'm scared of it because there could be another flood and I don't want that to happen."
(Reporting by Lin Taylor @linnytayls, Editing by Ros Russell and Belinda Goldsmith; Please credit the Thomson Reuters Foundation, the charitable arm of Thomson Reuters that covers humanitarian issues, conflicts, land and property rights, modern slavery and human trafficking, gender equality, climate change and resilience. Visit http://news.trust.org to see more stories)
Our Standards: The Thomson Reuters Trust Principles.