One in three women globally has experienced physical or sexual violence, mostly by someone they know
By Lin Taylor
LONDON, March 8 (Thomson Reuters Foundation) - While visiting her homeland of Mexico to film a documentary, Elisa Iannacone took a break to visit family when someone she trusted, her cousin, raped her.
"It was one of the things that happened and completely derailed my career and my life," Iannacone told the Thomson Reuters Foundation.
Her assault at age 23 highlights data from UN Women, the United Nations' gender equality body, that show one in three women globally has experienced physical or sexual violence, mostly by someone they know.
Working as a photojournalist in conflict zones across Africa and the Middle East, Iannacone would cover trauma by seeking out confronting images in the hope that people would pay attention.
But after her own abuse, Iannacone, now 30, said she wanted to tell the stories of rape survivors in an "accessible" way through colourful and whimsical photos.
"The objective is to address rape in a way that is accessible to people that's not harrowing, that's not going to make people not want to look at images," said Iannacone ahead of her exhibition launch on Thursday in London where she is based.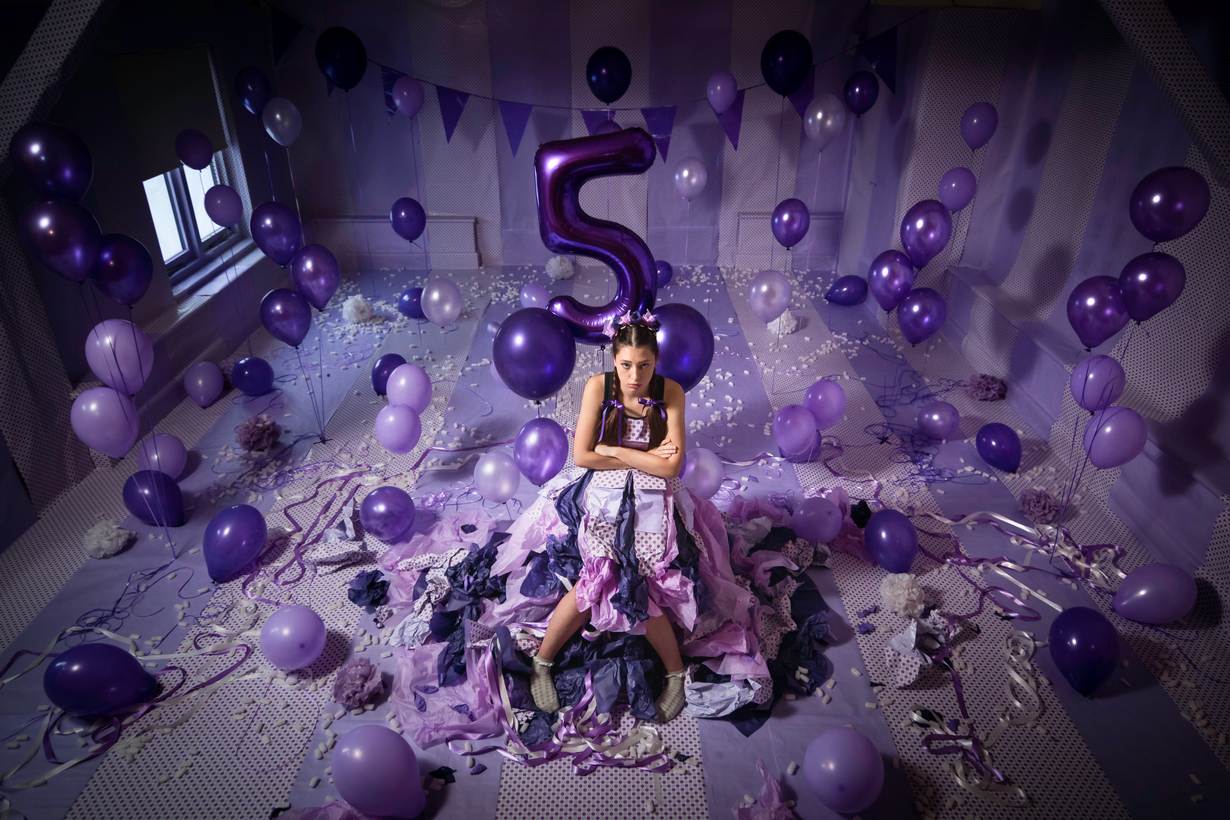 From a woman standing next to a plane draped in pink fabric, to a caged woman surrounded by lions, and a grown man sitting inside a baby's cot, Iannacone's dream-like photos are images that each survivor had in their head after their abuse.
"(It's) not just taking pictures, but helping people translate the images that spiralled in their mind after the assault into something artistic. So it was a complete collaboration," she said.
"Some people saw cages, some people the sensation of drowning, some people saw chains on their hands," she said, adding that her own image was of broken wings.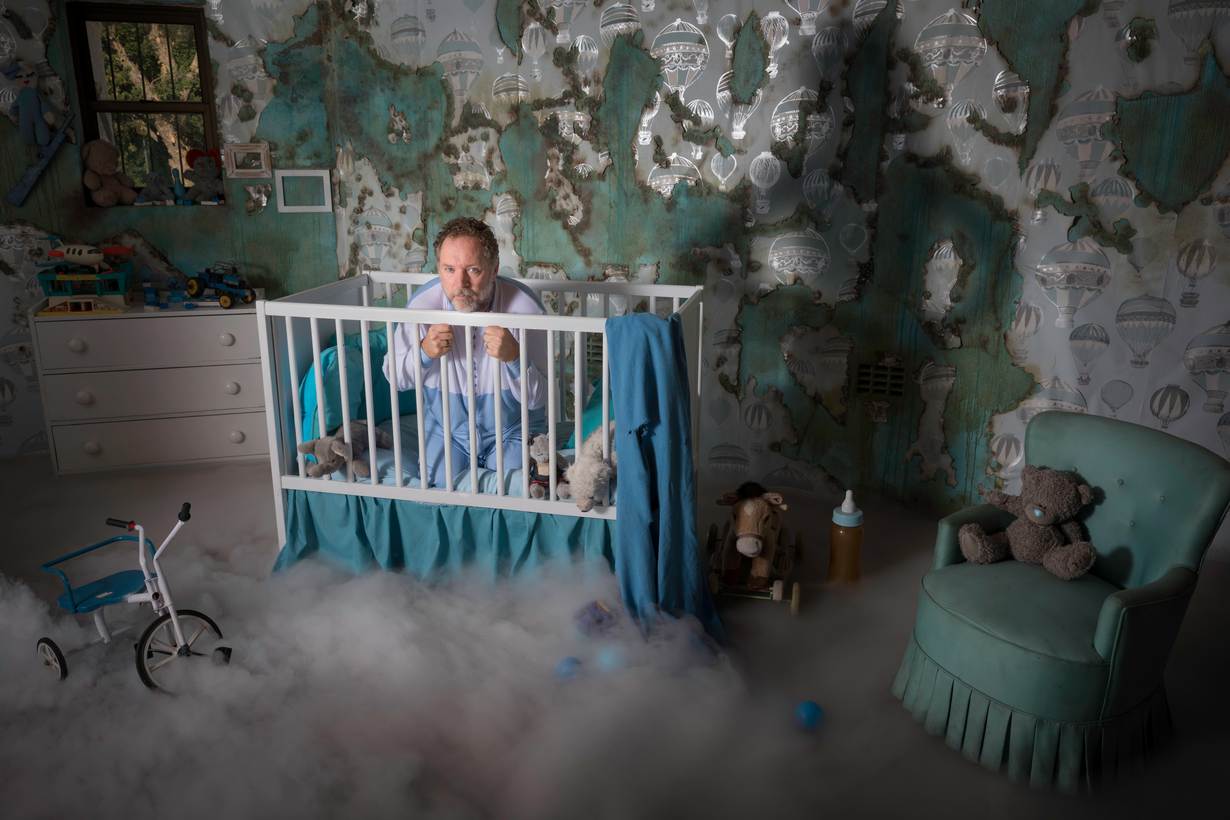 The photographer found her subjects by approaching therapists and support centres, and even through chance meetings, but only included people who were emotionally ready to share their experience publicly.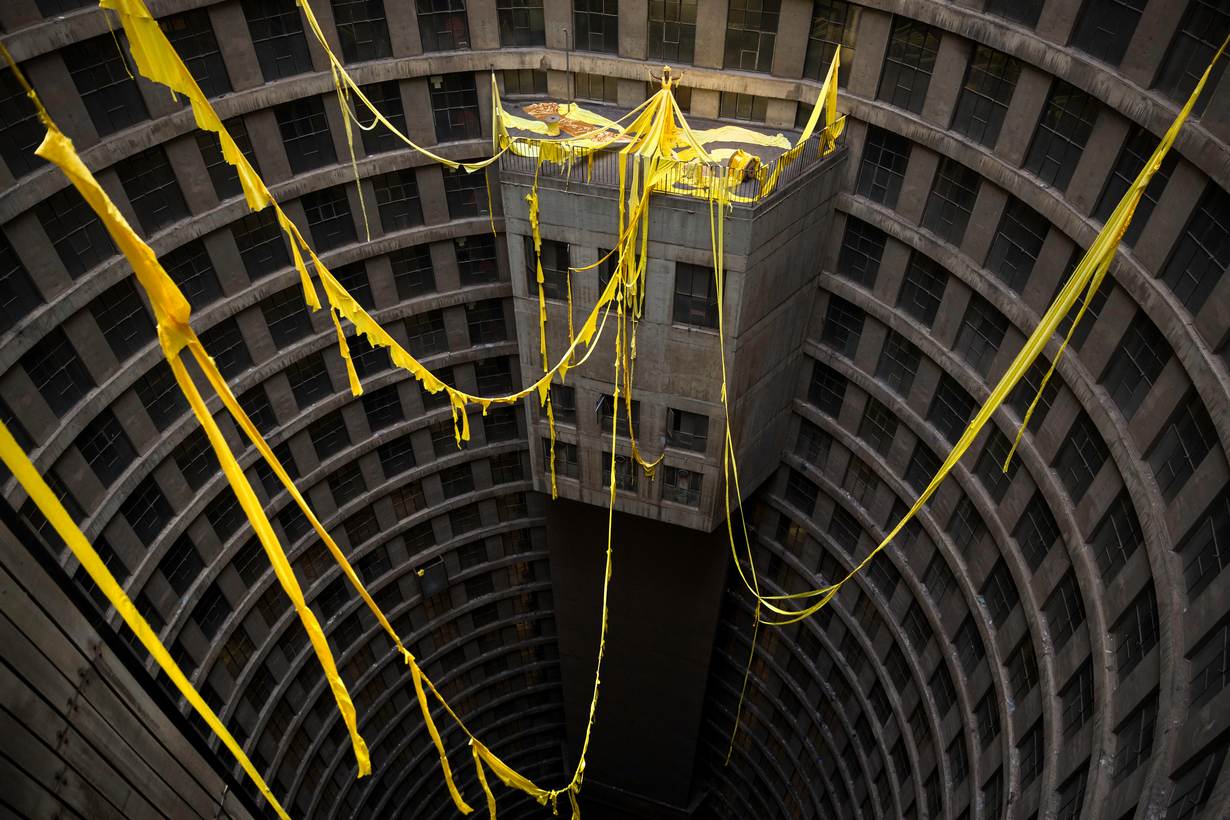 Iannacone's exhibition, where each photo has a specific colour scheme, comes in the wake of #MeToo, a global social media movement sparked by allegations of sexual abuse against Hollywood producer Harvey Weinstein.
"People are more open to the possibility of actually going to an exhibition about rape," she said about the timing of the movement and her project to highlight sexual abuse.
"I just hope that it continues. That we just try to keep carrying it forward and that people will become more comfortable speaking out," she added.
(Reporting by Lin Taylor @linnytayls, Editing by Robert Carmichael; Please credit the Thomson Reuters Foundation, the charitable arm of Thomson Reuters that covers humanitarian issues, conflicts, land and property rights, modern slavery and human trafficking, gender equality, climate change and resilience. Visit http://news.trust.org to see more stories)
Our Standards: The Thomson Reuters Trust Principles.