Mothers in Bangui's Muslim PK5 quarter are setting up their own businesses and making sure their girls get an education
By Inna Lazareva
BANGUI, March 8 (Thomson Reuters Foundation) - Forced at 14 to marry a man 13 years her senior, Sadatou Issa was forbidden to attend school and whiled away her time looking after her children and knitting clothes to sell from her home in Boda, a town in western Central African Republic.
But when her husband died suddenly of a heart attack ten years ago, Issa's world was turned upside down.
On the advice of an entrepreneurial aunt, she sold off as many belongings as she could do without and used the money to travel to Nigeria where her family had connections.
She returned with two sewing machines, dozens of rolls of bright thread, reams of fabric - and a business plan to open her own clothing boutique.
Today, she employs local women as seamstresses, teaches sewing, and helps out as a first aid volunteer in the community.
In a country with the world's second-highest rate of child marriage, according to U.N. data, Issa and other former child brides living in the Muslim PK5 quarter of the capital Bangui are breaking with tradition by setting up their own businesses as a means of survival and independence.
They are also encouraging girls to get as good an education as possible, regardless of marriage.
"I tell all the girls to study," said Issa, now in her mid-40s and only just learning to read and write. "If I had studied, I wouldn't be here today, I would be much further along."
Aissa Toussada Moukadasse, Issa's friend and a mother of seven who recently started a juice-making business from her home, said she and her peers advise other parents to let their children go to school and continue with their studies.
In recent years, spurred on by the hardship of conflict and poverty, more Muslim women are trying to earn a living by making home-made soap and cakes, or running market stalls selling small bags of coal, fresh produce and crafts.
"We organise meetings, we have associations where we give each other advice, and we run a savings and loans group to help women who may be facing difficulties," said Moukadasse.
"I was married aged 13. My mother is illiterate - she didn't go to school. But I changed a lot in my life and my younger sisters even continued (studying) until university," she said.
The women are supported by COMUC, a national group that coordinates Muslim organisations focused on young people. Together with the U.N. children's agency UNICEF, the U.S. embassy in Bangui and others, it has opened two schools in PK5 and runs first aid courses in the city.
Female education and entrepreneurship are vital, said Sali Abdoul Aziz, an officer with COMUC. "The challenge is to organise (women) and make them independent," he said.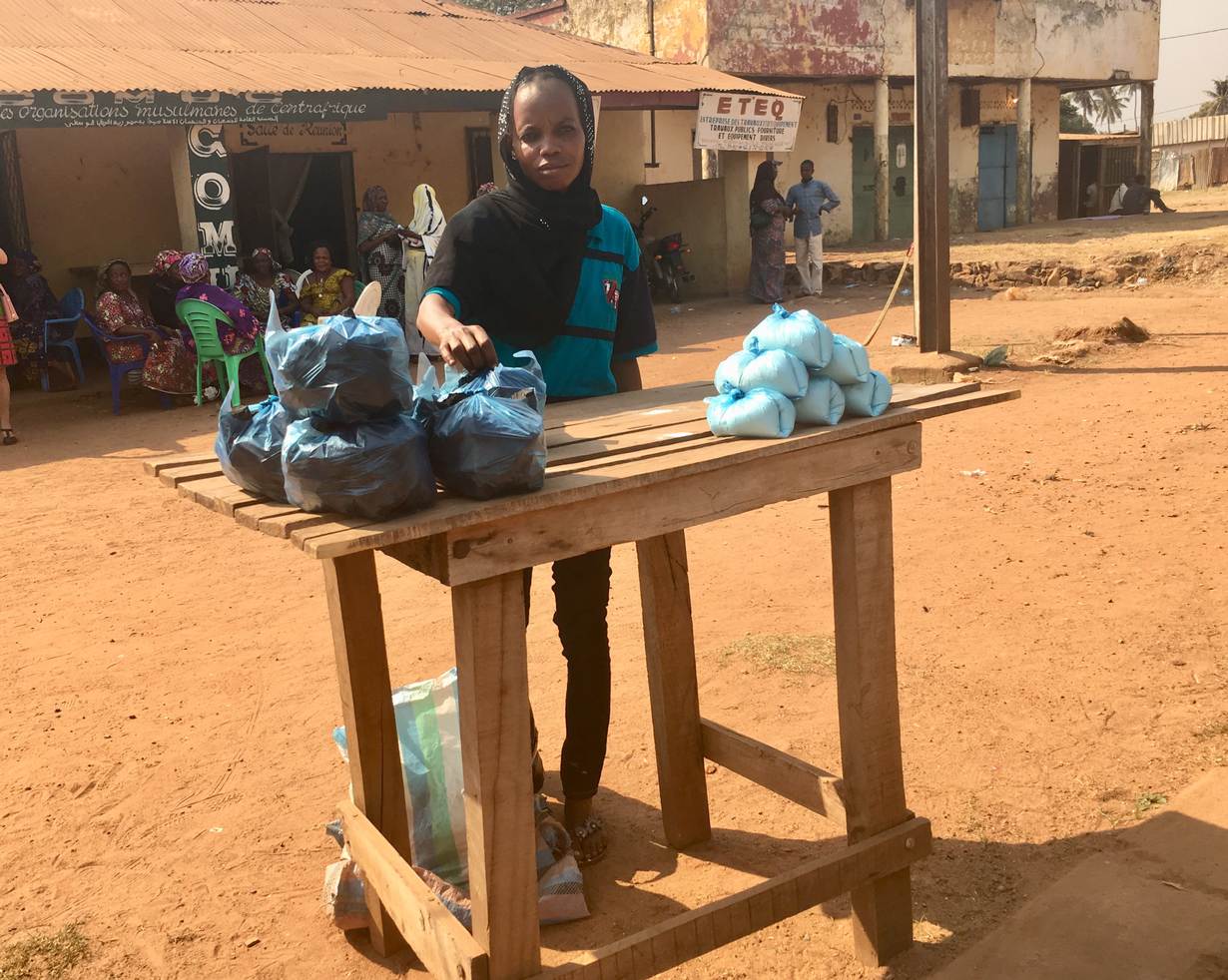 NEW LEASE OF LIFE
A few years ago, PK5, named for its location 5 km (3 miles) west of Bangui city centre, was a lively Muslim quarter in a predominantly Christian city.
By day, traders peddled everything from fresh-farm produce and juicy caterpillars – a local delicacy - to oriental carpets and spare car parts, at the country's best-stocked market. By night, PK5 hosted vibrant dancing ensembles and music acts.
But the outbreak of conflict in 2013 shattered the peaceful coexistence of different religious groups in the city.
Muslim-majority Seleka fighters deposed then President Francois Bozize and went on a killing spree, triggering revenge atrocities against Muslims by Christian and animist fighters known as anti-Balaka.
PK5 became a Muslim ghetto. The market stalls were shuttered, the concert halls fell silent, and a terrified, traumatised Muslim community closed in on itself. Some essential facilities, including schools and clinics, shut temporarily.
Today, as the community starts to recover amid relative calm, the women of PK5 are seizing the opportunity to change their situation.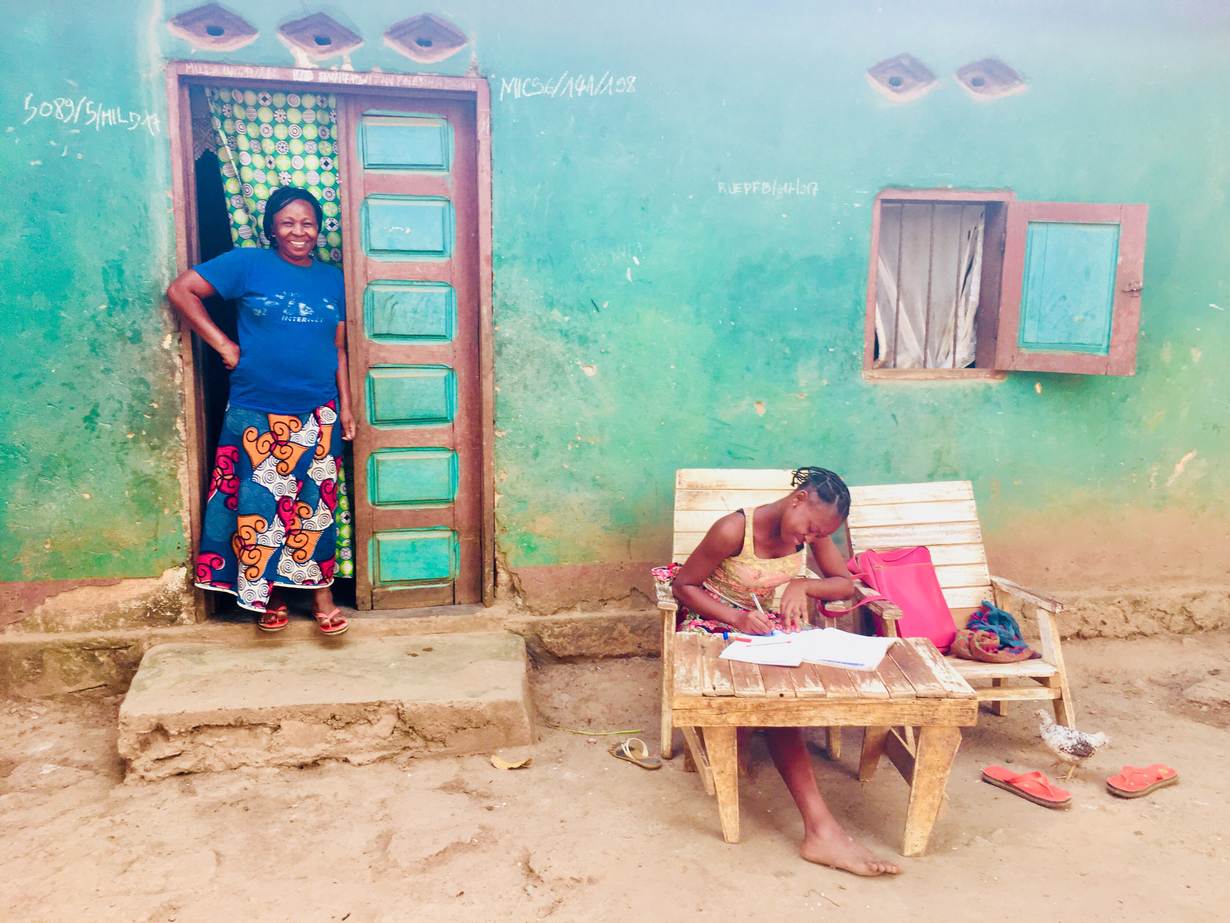 LOW LITERACY
Ramane Ousmane, unable to finish school after being married off aged 13, puts great emphasis on learning for her children, with two daughters in 9th and 11th grade.
"If I didn't do anything, they wouldn't have even gone to school," she said.
Having obtained her high-school diploma as an adult, studying every day after work, Ousmane gives her children extra lessons at home using a small blackboard.
"The level here is very low," she said. "You can spend a year at school and you won't be able to speak (French) or write."
In Central African Republic, less than a quarter of the female adult population can read and write, according to the United Nations Environmental, Scientific and Cultural Organization (UNESCO).
Women's education and other rights are often neglected, said Monique Nali, former head of gender promotion at the ministry of social affairs who now runs a non-profit helping abuse victims.
"Society insists that women's role is only to get married and have children. The woman is far too persecuted here," she said.
"Literacy is the necessary motor for the development of all women," she added, citing the example of Rwanda where many have risen up the ranks to play a major role in politics.
Changing mindsets is the first step, said Ousmane.
Women in PK5 are beginning to realise that staying at home limits choices for themselves and their children, she said.
But many obstacles to their advancement remain, both within the Muslim community and society at large.
"Yes, there's resistance," said Ousmane. "But among us women, there's a mutual understanding."
Moukadasse said a new generation is emerging in PK5. "And we are fighting together to help each other," she said.
(Reporting by Inna Lazareva, editing by Megan Rowling. Please credit Thomson Reuters Foundation, the charitable arm of Thomson Reuters, that covers humanitarian news, women's rights, trafficking, property rights, and climate change. Visit www.trust.org)
The Thomson Reuters Foundation is reporting on resilience as part of its work on zilient.org, an online platform building a global network of people interested in resilience, in partnership with the Rockefeller Foundation.
Our Standards: The Thomson Reuters Trust Principles.