"The older people who die here in these villages, it's often because no one is there to take care of them"
By Roli Srivastava
KHARKHARA, India, March 29 (Thomson Reuters Foundation) - Under a full moon in January, this bone-dry village in India's Odisha state bustles with little home feasts, cooked to mark the harvest festival of "Pousha Poornima", which traditionally marks 10 days of freedom for bonded farm workers.
But Kharkhara, in the drought-prone district of Balangir, has not seen a rich harvest in years. As drought worsens, most of the village's impoverished farm workers have left.
Now they work in brick kilns in cities, mostly in southern India, having tied themselves to seasons of low-paid work in exchange for a loan up front to try to feed their families.
For those left behind in the village - the elderly or the very sick, and a few families still hoping for better times - Pousha Poornima goes on, but without the harvest or the return of the bonded workers who must remain at their kilns.
"Our homes used to be full of paddy during the festival. But there was nothing this year. It was all empty," Mathura Dharua, a 50-year-old mother of five who works as a daily wage labourer, told the Thomson Reuters Foundation.
Worsening extreme weather linked to climate change is uprooting more people from their homes around the world, creating hardship for many.
But it is not just those on the move who are facing challenges.
Often those left behind - including those simply too poor to move - bear the biggest risks as they struggle to survive in an increasingly inhospitable environment with meagre resources and few people left to turn to.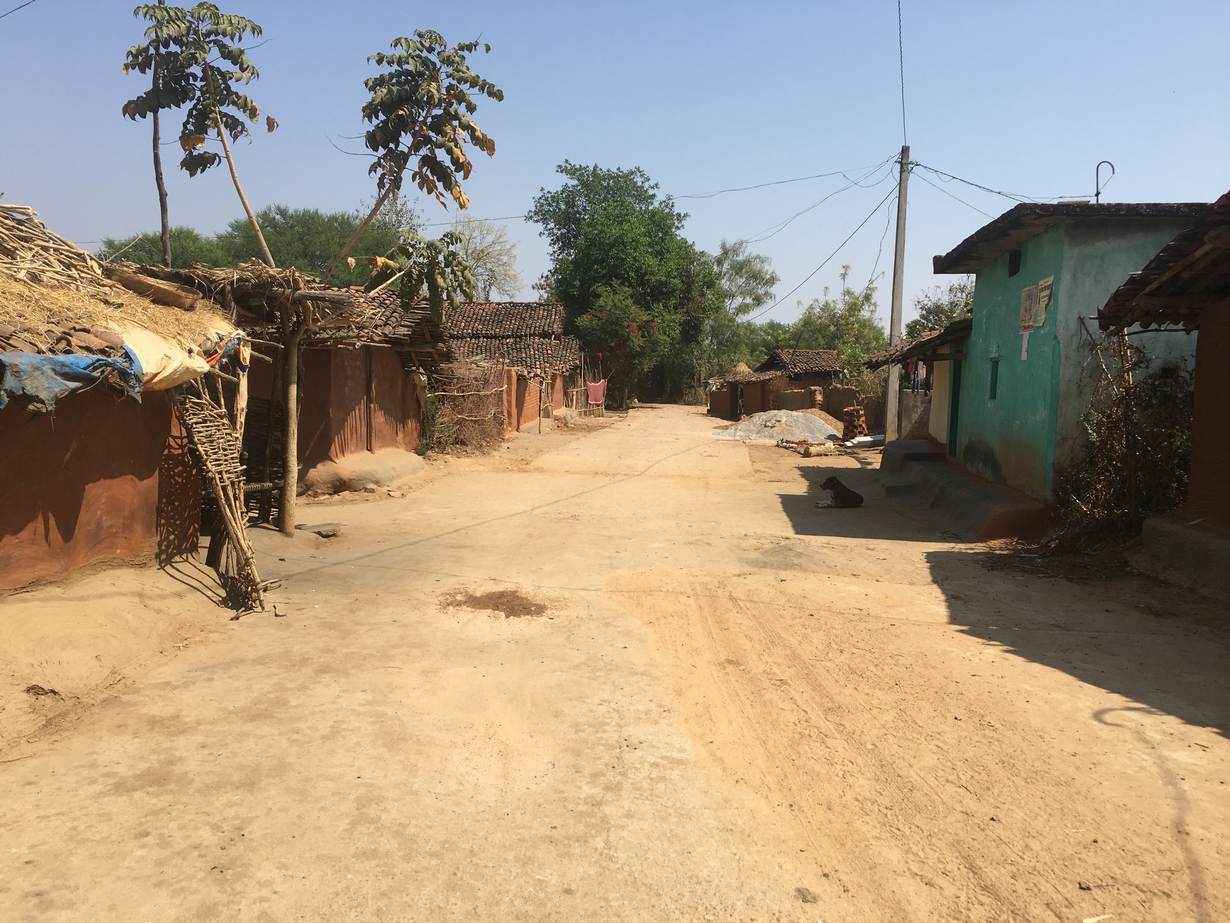 LEFT BEHIND
In Kharkhara, Dharua and her husband Maheshwar stayed behind at home even as their kin migrated. Their neighbours left a couple of years ago as well, and now the mud lane their home opens onto looks deserted for a good part of the year, until the migrants return for a few months.
"More than half the people have migrated. But I don't know brick kiln work and I feel weak. I have never left this village and I can't leave now," Dharua said.
Odisha is among the poorest states in India with one of the highest migration rates, often fuelled by drought and an overall lack of jobs. An estimated 500,000 people migrate from this part of the state every year, more than half to work in brick kilns.
The state's western region, where Kharkhara is located, has been grappling with scanty rainfall for years, but the rain deficit in the last three years has worsened three-fold, officials say.
A "normal" monsoon rain in Balangir district - the amount received decades back - is nearly 1,200 mm, they say.
But in the last two decades, rainfall has declined substantially, worsening in the last few years, said Sarat Chandra Sahu, director of the weather office in Odisha.
In 2017, Balangir district recorded just 840mm of rain.
As farms have withered and farmers departed, villagers who stayed behind have turned to forests in the area to survive, felling teak trees for wood to sell to traders and clearing the land to cultivate heat-resilient cotton.
The loss of green has turned villages warmer, and the sudden showers that once moistened the land have stopped, said officials at Odisha's forest and weather departments.
"Any distress migration in any part of the world is rooted in hunger and suffering, and those left behind suffer the most," said Umi Daniel, a migration expert and regional head of Aide et Action International, a Swiss-based non-profit that works on improving education and skills.
"The families left behind in villages like Kharkhara are more vulnerable. They have poor access to food and their kin leave only a little money with them," said Daniel, who has been tracking migration from western Odisha to the brick kilns.
"The older people who die here in these villages, (it's) often because no one is there to take care of them," he said.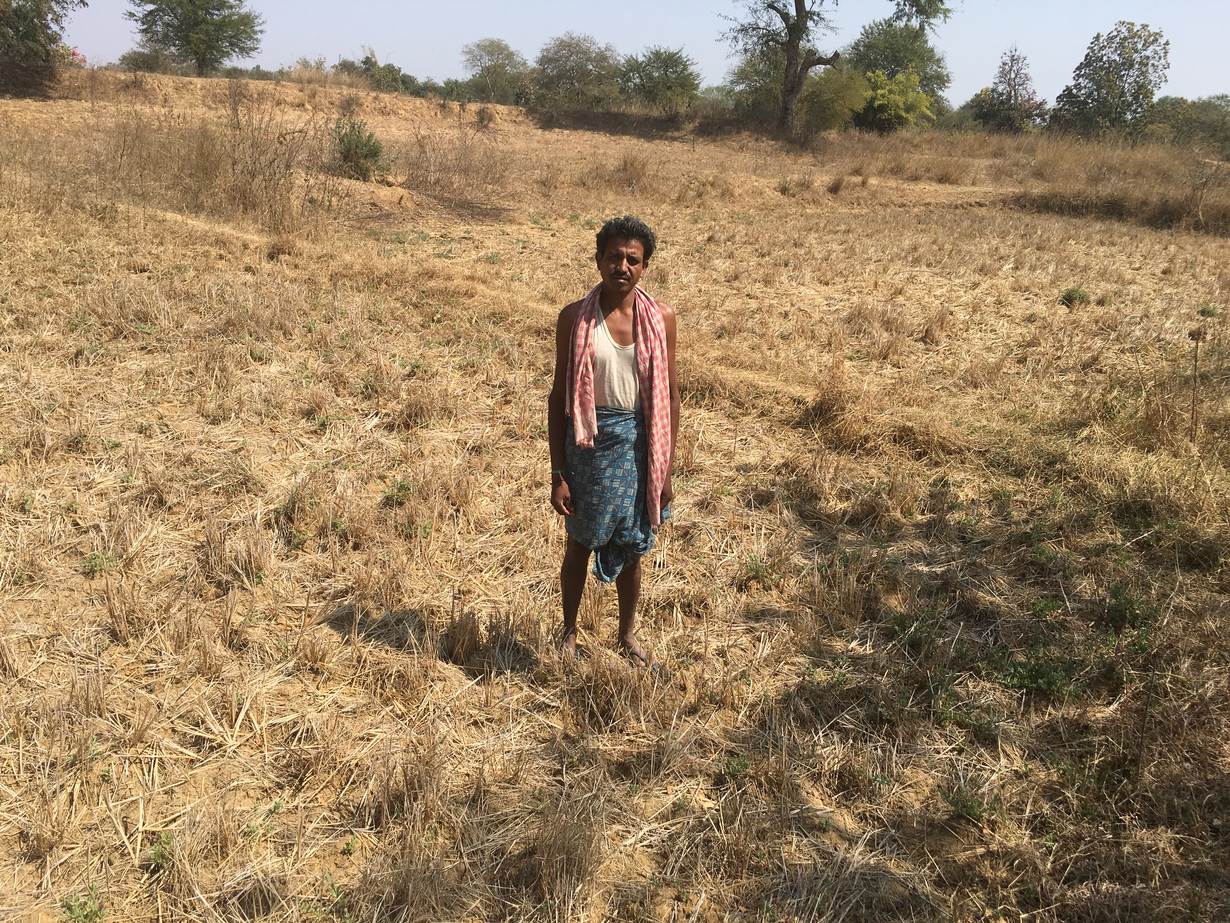 HARD DECISIONS
Kumar Gwal, 40, one of those who has remained in Kharkhara, said the decision to stay was not an easy one.
Standing on his two-acre farm, under the beating afternoon sun, he said that until three years ago the land yielded enough rice to feed his family of six for most of the year.
He took the odd job or a bit of daily wage work for a little money, he said, "but always had peace of mind as there was food at home".
But over the last three years, as the crops failed, Gwal has had to rely almost entirely on daily labouring to survive. He makes 100 to 150 rupees ($1.50-$2.30) a day and worries about his family going hungry.
"The agents tell me that if I leave to work in a brick kiln, I will make 100,000 Indian rupees ($1,500) in cash advance," he said - enough, he thinks, to buy a motorcycle and build a concrete house in the village.
About 20 km from Kharkhara is Kantabanji town, where workers are offered a cash loan based on the number of able-bodied members in their families who can come to work at the brick kiln.
Such debt bondage in brick kilns has been going on since 1987 for lack of other job opportunities, said Bishnu Sharma, a lawyer based in Kantabanji who helps migrant workers. "But it is increasing every year," he added.
Priyadarshani Mridha, who works for the local government office that oversees development efforts in villages including Kharkhara, said there was little demand for projects in the villages to create employment as most people migrate.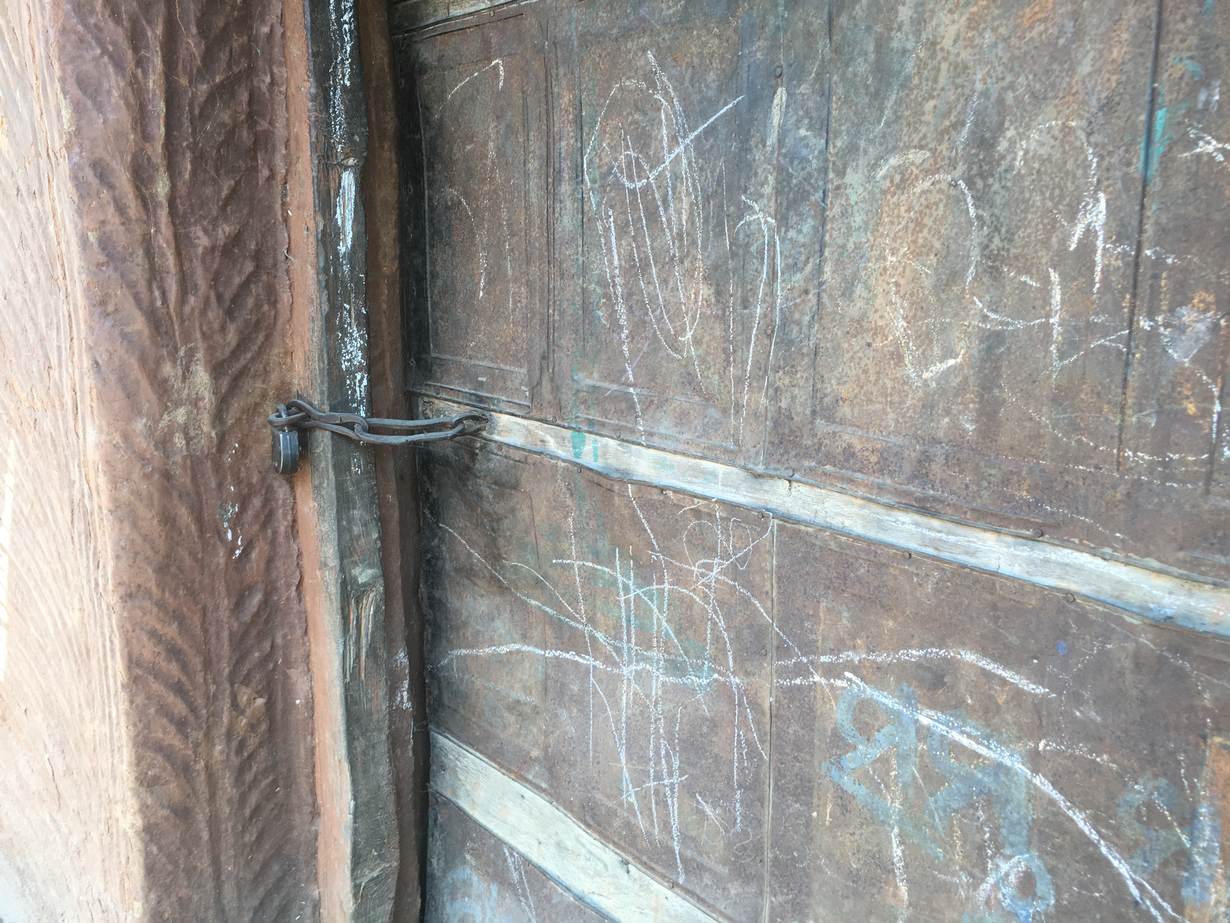 'IT MIGHT JUST RAIN'
Gwal said he had been tempted to leave last year after his small bit of farmland dried up completely.
"But I thought I would spoil my children's future if I left as they are going to school and there is government funding for their education," he said.
"I also thought it might just rain this year."
Unlike Gwal, however, most villagers who remain in Kharkhara have stayed because they are too old to work in the brick kilns.
Dozens of frail, elderly people sit hunched outside their huts, staring blankly at rows of locked doors.
Dharua says she doesn't miss her neighbours and family as much as the fresh produce from her farmland, where she once grew several types of lentils, tomatoes and eggplant.
Every year, she used to pluck fresh tomatoes to prepare her family a traditional fish curry with rice for Pousha Poornima.
This year she bought tomatoes from the market and sold a chicken she owned to buy fish. With a loan, she was also able to make rice dumplings filled with coconut.
"This is a big festival and I wanted to make all the traditional dishes, so I borrowed money," she said.
($1 = 64.9750 Indian rupees)
(Reporting by Roli Srivastava @Rolionaroll; Editing by Laurie Goering. Please credit Thomson Reuters Foundation, the charitable arm of Thomson Reuters, that covers humanitarian news, women's rights, trafficking, property rights, climate change and resilience. Visit news.trust.org)
Interested in migration? This story is part of Migration Unmasked, our series exploring crucial – but less known – aspects of migration. Read more here: http://news.trust.org/spotlight/migration-unmasked/
Our Standards: The Thomson Reuters Trust Principles.