Drought means no harvest - and girls are the ones coming to town to try to earn a living for their families
By Soumaila Diarra
BAMAKO, March 30 (Thomson Reuters Foundation) - From sweeping to fetching water, washing children to cooking, Sitan Coulibaly's day as a maid in Bamako begins at 6 am and finishes well after dusk.
The 17-year-old is used to hard work - but as a farmer, growing millet on her parents' farm in Babougou, in central Mali.
"I haven't been home in over five months," she said, lowering her head as she spoke. "I left before the harvesting season even ended, because there was nothing to harvest."
Longer droughts and other unpredictable weather are destroying an ever larger share of crops across this country in Africa's Sahel region.
That is leading more families to send their daughters to earn money in cities during the lean season, often as maids, while sons leave for seasonal jobs as street vendors or gold miners.
Around the world, migration is growing among families hit by shifting weather patterns, disasters, conflict and other pressures.
In some of the world's poorest places, bad times mean children, as well as adults, may need to leave home to find work, sometimes leading to separation from their families, risks of abuse and disruption to their education.
In Bamako, the majority of migrant girls work as housekeepers from December to June before returning to the farm. But a particularly poor harvest season last year meant many left home as early as September, farm families say.
Last year, rainfall "was worse than before", said Baba Sogoré, a rice farmer from Ségou.
"The government even asked us to stop growing rice off season, because the river is too dry to water fields," he told the Thomson Reuters Foundation.
Agnès Dembélé, the head of APAFE Muso Danbé, a Malian charity that seeks to improve migrant girls' working conditions, said that farm girls heading to cities in search of housekeeping jobs "is nothing new".
"But due to worsening weather we're seeing more girls coming to big cities like Bamako from all over the country," she added, estimating the number of migrant girls at tens of thousands.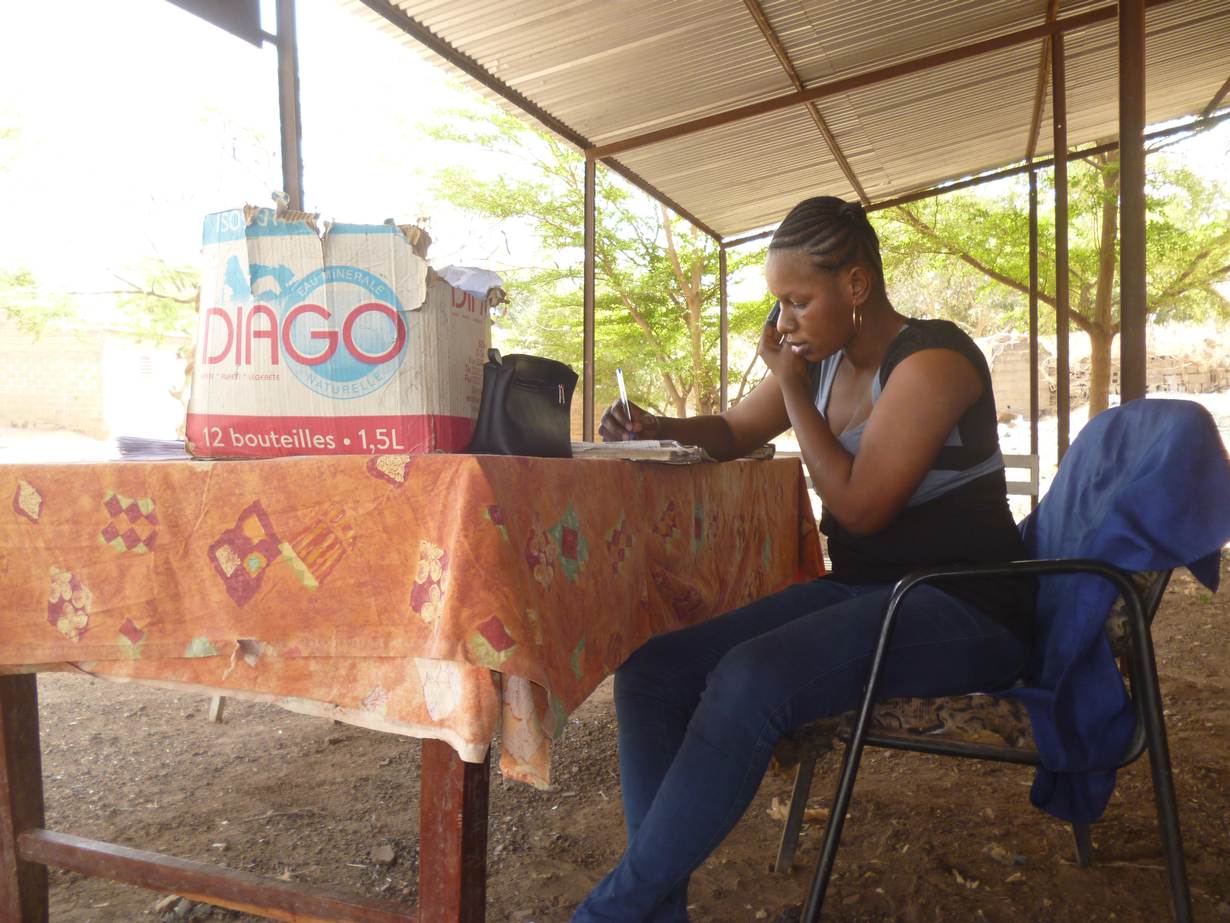 POOR WORKING CONDITIONS
While housekeeping jobs allow Malian girls to send cash to their families, they often trap them in abusive working conditions, said Dembélé.
"Employers know the girls are desperate, so some take advantage of that to steal from, abuse or even rape them," she explained.
Oumou Samaké, who works as a maid in Badalabougou, a posh neighbourhood in the Malian capital, said her boss regularly berates and insults her, and deducts money from her wages when he isn't happy with her work.
"At least he hasn't hit me yet," she sighed, surrounded by a group of fellow maids meeting on the street at the end of their work day. "If I move to another family it will be the same, or even worse."
Her family's precarious situation doesn't leave her with much of a choice, adds Samaké.
"I worry about my parents and seven brothers and sisters. I don't know whether they eat as they haven't harvested anything," the 16-year-old explained.
"That's why I send them 10,000 CFA francs (about $20) each month, to buy a bit of rice and millet."
Most girls like Coulibaly and Samaké go back to their villages and are married by the age of 16, said Dembélé, with some of their wages as maids going towards their dowry.
A Save the Children index from 2017 ranks Mali one of the three most-affected countries in the world - out of 172 nations assessed - in terms of children at risk from child marriage, teenage pregnancy, an early end to education and other threats.
PROTECTING GIRLS
A lack of contacts in urban areas or a formal recruitment process makes migrant girls more vulnerable to exploitation, according to Dembélé.
Samaké said she arrived in Bamako not knowing anyone, and went looking for jobs by knocking on doors.
"My boss said he would pay me 10,000 CFA francs as that's what other girls get," she explained.
To help girls negotiate a better salary and curb abusive practices, APAFE Muso Danbé acts as an intermediary to find them an employer from its database of 300 families. It also draws up a job contract.
"With a contract the girls' wages range from 10,000 to 50,000 CFA francs per month ($20-$100), instead of just 10,000 normally," said Dembélé, adding that the NGO gives them free cooking and cleaning training to make them more employable.
Both parties also sign a code of conduct, she added.
"The maids commit to reporting any broken items and not wasting food, while their employer renounces any physical or psychological violence," Dembélé explained.
The charity also alerts local authorities to cases of abuse or violence, and helps the victims bring their cases to court.
Thomas Martin Diarra, who also works at the non-governmental organisation, said it recently dealt with the case of a maid whose employer's son knocked her head against a wall "simply because he didn't like her".
"We referred her case to the police," he explained. "It is ongoing but the girl has received treatment for her injuries."
One of the team's priorities is also to ensure the girls get an education, Dembélé said. "We try to sign up those who have a basic level of education to further studies."
"Ideally they wouldn't have to work as maids as well, but we at least make sure they don't have to pay for their training or education."
(Reporting by Soumaila Diarra, writing by Zoe Tabary @zoetabary, editing by Laurie Goering. Please credit the Thomson Reuters Foundation, the charitable arm of Thomson Reuters, that covers humanitarian news, climate change, women's rights, trafficking, property rights and resilience. Visit http://news.trust.org)
Our Standards: The Thomson Reuters Trust Principles.