Nigeria has 10.5 million out-of-school children, the world's highest number
By Adaobi Tricia Nwaubani
LAGOS, April 13 (Thomson Reuters Foundation) - Nigerian choreographer Seyi Oluyole found dance rehearsals were a great way to distract the street children in her care from the lack of lunch but star power from Rihanna and supermodel Naomi Campbell has changed their fortunes in the past month.
Oluyole, 26, started the Dream Catchers charity dance group in 2014 to teach dance to disadvantaged children in Nigeria's commercial capital of Lagos while also encouraging them to attend school, hoping it would lead them to a better future.
Determined to change lives, she brought children - with their parents' permission - to live in her three-bedroom flat and paid their school fees, but the amount Oluyole earned by day as a screenwriter was never enough and on days they went hungry.
"I used dance to distract them. By the time we did a dance rehearsal, it would be time for dinner," Oluyole told the Thomson Reuters Foundation at her flat in Ikorodu in Lagos.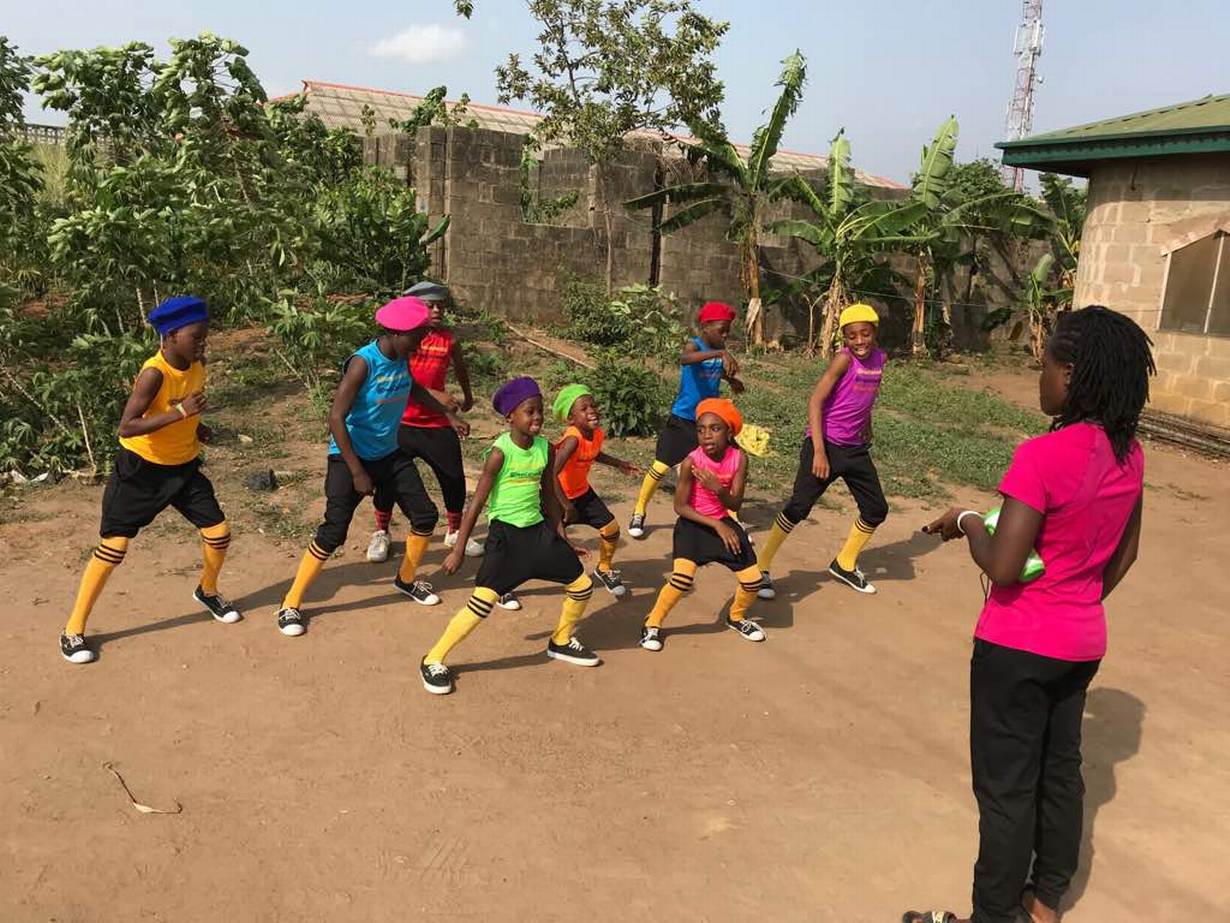 Nigeria has 10.5 million out-of-school children, the world's highest number according to UNICEF, with 60 percent of those girls. UNICEF said key reasons were the low perception of the value of education for girls and early marriages.
Oluyole encouraged members of Dream Catchers to attend school by day and rehearse at night and weekends but she didn't know how long she could struggle to cater for the 20 or so children in the group since 2014 with 10 members currently.
Then last month everything changed.
Naomi Campbell reposted one of the Dream Catcher's Instagram videos and it went viral after it was shared by singer Rihanna. Since then more of the group's videos have been featured by celebrities like U.S. rapper P. Diddy.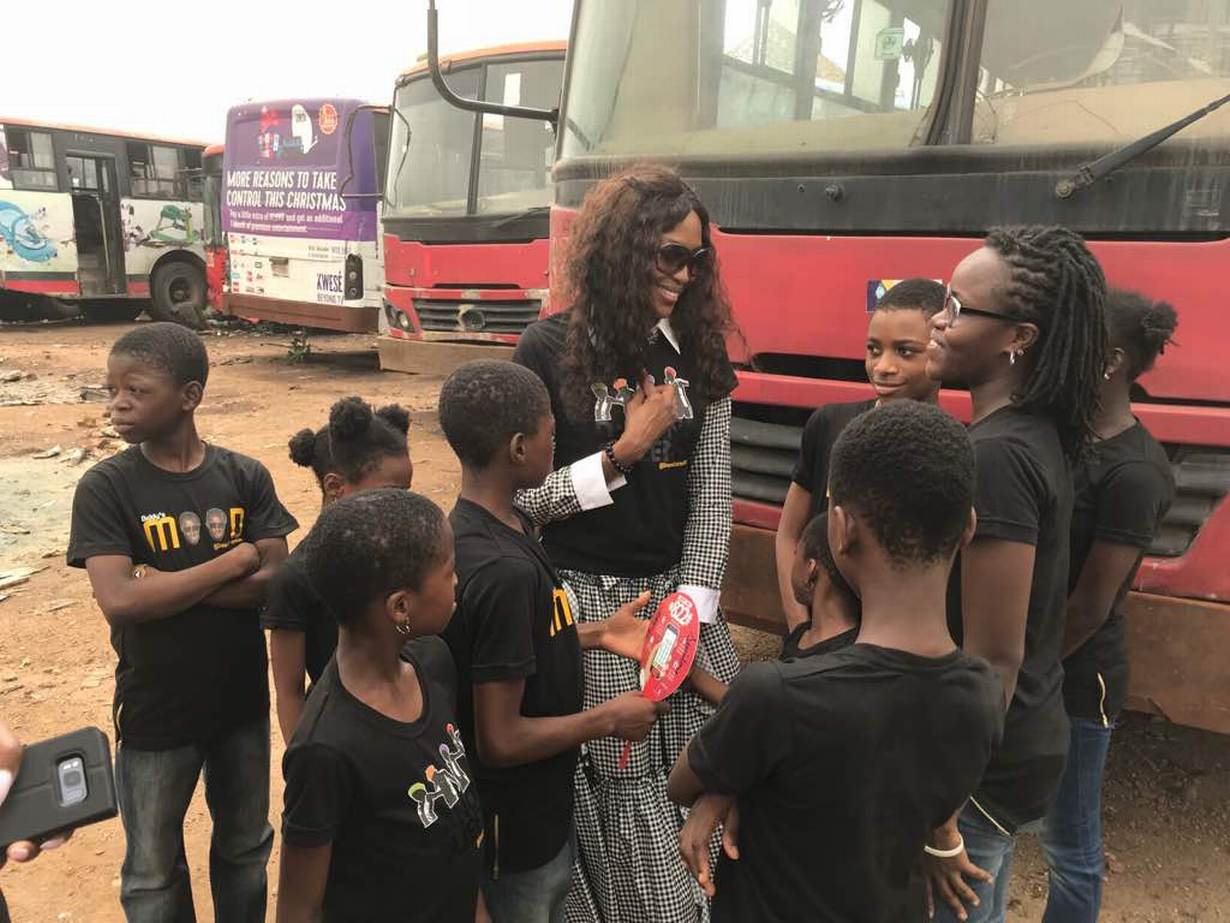 The group performed at a concert organised for British-Nigerian grime artist Skepta where Campbell introduced them.
She also visited them at their home where her picture hangs on the wall alongside other black females like Serena Williams and Michelle Obama under a banner reading "Hall of Power".
Oluyole said she can't believe things have finally changed.
Her concern for street children began when she was 12 and her parents hit a bad patch, making them homeless for two years.
"It was then I met some of these kids and realised their reality. I had been through a lot in the past year or two but this was their everyday reality," she said.
She said the group has changed members' lives, such as Blessing, 15, who was out of school for three years.
"Now I can speak good English. I am no more staying at home. I feel very happy," Blessing told the Thomson Reuters Foundation
Adeyemi, 14, was begging before joining Dream Catchers.
"I want to go to school and read my books," he said.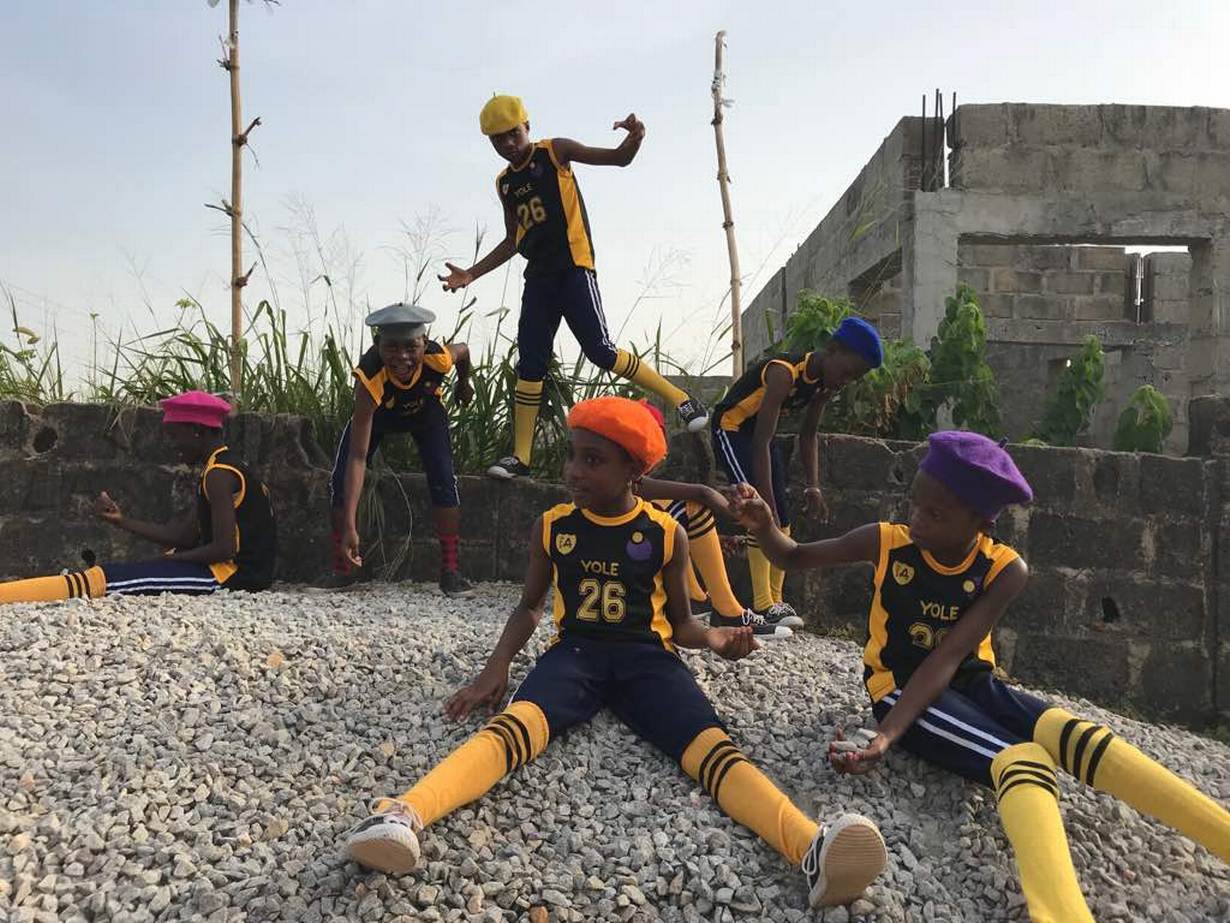 Oluyole said some children had dropped out of the group, saying they were tired of hearing her talk of a brighter future - and she had also started to doubt it would happen as well.
"Last year I was telling myself I would just give this thing one more year and if doesn't work ... pack up," she said.
But with celebrity endorsements, Oluyole is now looking to acquire a large home so more children can join Dream Catchers.
"Let's just say we won't be worrying about food for a very long time," said Oluyole, declining to give financial details.
"All they just know is that there are now days when we will actually eat lunch."
(Reporting by Adaobi Tricia Nwaubani; Editing by Belinda Goldsmith Please credit the Thomson Reuters Foundation, the charitable arm of Thomson Reuters, that covers humanitarian news, women's rights, trafficking, property rights, climate change and resilience. Visit http://news.trust.org to see more stories.)
Our Standards: The Thomson Reuters Trust Principles.