About 500,000 labourers in 11 industries in Tamil Nadu are trapped in debt bondage
By Anuradha Nagaraj
THIRUTHANI, India, April 19 (Thomson Reuters Foundation) - Indians rescued from slavery are coming together to free others from bonded labour in brick kilns, rice mills and factories throughout the southern state of Tamil Nadu.
About 500,000 labourers in 11 industries in Tamil Nadu are trapped in debt bondage, in which people must work to repay debts to employers and moneylenders, according to the International Justice Mission (IJM), an anti-slavery group.
Most work in brick kilns, said IJM in a 2017 report, though slavery is also common in other industries, including garment manufacturing.
Varalakshmi Gopal, 45, spent seven years as a bonded labourer in a rice mill near the town of Thiruthani before being rescued in 2004.
Since she joined the Released Bonded Labourers Association (RBLA) in 2014, she has focused on freeing others from slavery.
"I often enter these facilities pretending to be a person looking for work, or sometimes a brick kiln owner searching for labourers who have escaped from my facility," said Gopal.
"I know it is dangerous but I feel compelled to do it."
Once she finds evidence of bonded labour, she tips off police. She said she has taken part in at least 10 rescue operations.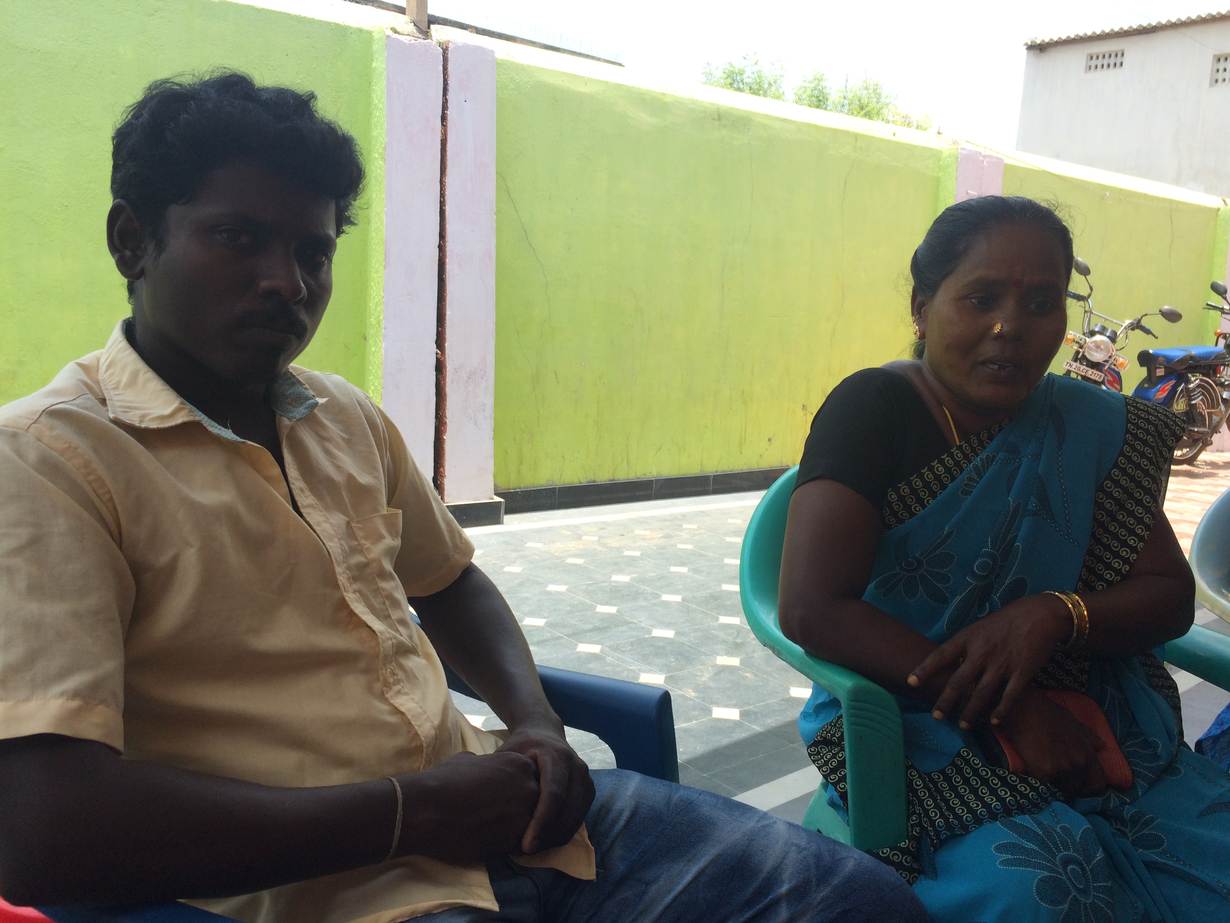 Members of four RBLAs are now spread across the state to spot forced labour, especially in brick kilns and rice mills, which are busiest in April and May before the monsoon rains hit, said RBLA members.
The first RBLA was formed in 2014, and three across Tamil Nadu that have joined since then.
The past year has seen a spike in membership - evidence that the movement to end debt bondage is getting stronger, said Gopal.
Banned in 1976, bonded labour remains widespread, prompting the government to boost its efforts to clamp down, with plans to rescue more than 18 million people by 2030.
"There are gaps and challenges in the implementation of the law," said Kuralamuthan Thandavarayan of the IJM, which supports the RBLAs.
"But officials can't ignore the voice of the survivors who have suffered for years," he added. "The formation of these associations has given them a platform to fight back."
Another RBLA member, Arul Egambavan, said he was taken from his grandparents home at age 8 to work in a stone quarry. He laboured to pay off his father's debt of 10,000 rupees ($152) until being rescued 10 years later.
"When I was freed, I didn't know anything about the outside world," Egambavan told the Thomson Reuters Foundation.
"I had to turn to people who had been rescued earlier for help on everything - from how to apply for government grants to where to find work," he said. "I want to return the favour."
($1 = 65.6500 Indian rupees) (Reporting by Anuradha Nagaraj, Editing by Jared Ferrie
Our Standards: The Thomson Reuters Trust Principles.