Islands are pushing forward with efforts to preserve their natural wealth and protect their people from disasters
By Megan Rowling
CALVIA, Spain, April 26 (Thomson Reuters Foundation) - Island governments around the world are no longer begging for help to tackle the many problems they face - from too many tourists to devastating storms and rising seas - but are finding their own solutions and sharing them, experts say.
There has been a "huge shift" in the past 10 to 15 years, said Kate Brown, executive director of the Global Island Partnership, an alliance spearheaded by island leaders.
Islands no longer present themselves merely as victims of external pressures, but are blazing a trail in areas such as marine conservation, renewable energy and sustainable tourism.
"There is a real difference in thinking - that it is possible to do something and we don't need to wait for other people to tell us what to do," Brown told the Smart Island World Congress in Calvia on the Spanish island of Mallorca this week.
Islands have had successes at international climate talks, she noted - from winning a lower limit on global temperature rise in the Paris climate deal to convincing the world's shipping industry to curb its planet-warming emissions.
Progress is being made on home shores too, Brown said. Her organisation is working with the Marshall Islands, Palau and Fiji, for instance, to see how global development goals apply to them and uniting business and government to map out an action plan - as has been done in Hawaii.
The conference, attended by representatives of more than 100 islands alongside researchers, businesses and other experts, showcased efforts to preserve the natural wealth of islands and protect them better from worsening extreme weather, plastic pollution, uncontrolled tourism and other stresses.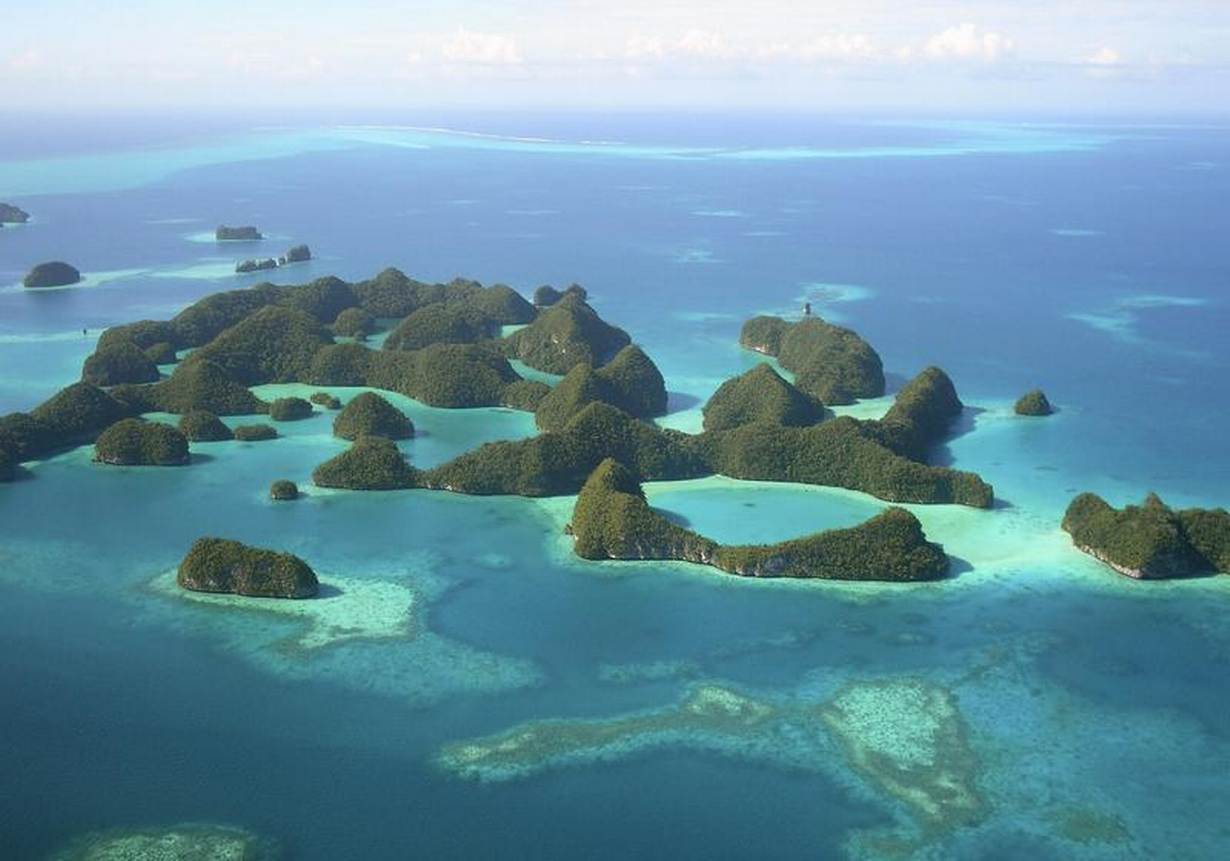 HURRICANE HACKATHON
Palau - an archipelago in the western Pacific Ocean with a population of less than 22,000, which views itself as a "large ocean state" - allows its own people to fish in zones near the shore but about 80 percent of its seas have been designated as marine sanctuaries to stamp out industrial catches.
And since late last year, more than 60,000 visitors have signed the Palau Pledge, devised by its children and stamped into passports, promising to "tread lightly, act kindly and explore mindfully".
In La Possession, on the French island of Reunion, a new eco-district has been designed as the city's centre, equipped with digital sensors to monitor resource use, charging points for electric vehicles, rooftop solar systems and one-third of the space devoted to greenery.
Meanwhile, hurricane-hit Saint Martin hosted a hackathon in March, partnering with the United Nations Development Programme (UNDP), at which young entrepreneurs hashed out 21 ideas for the Caribbean island to build back greener and more resilient.
"It's a treasure trove - there is so much happening," said Arno Boersma, manager of the UNDP Centre of Excellence for the Sustainable Development of Small Island Developing States, based in Aruba. "Islands are laboratories for a lot of innovative things (and) sustainability."
But knowledge remains fragmented and there are barriers to expanding successful projects, he told the Thomson Reuters Foundation at the conference.
For example, governments may want to ditch the costly imported diesel many islands rely on, and generate electricity from solar, wind and other renewables, but persuading power companies to lay off staff and reforming regulations takes time.
Island policy makers are often overloaded, and lack the capacity to capture and share the best ways of doing things, Boersma added.
"Sometimes a hurricane can be a silver lining," he said, as it can be easier to start from scratch than trying to remodel outdated infrastructure.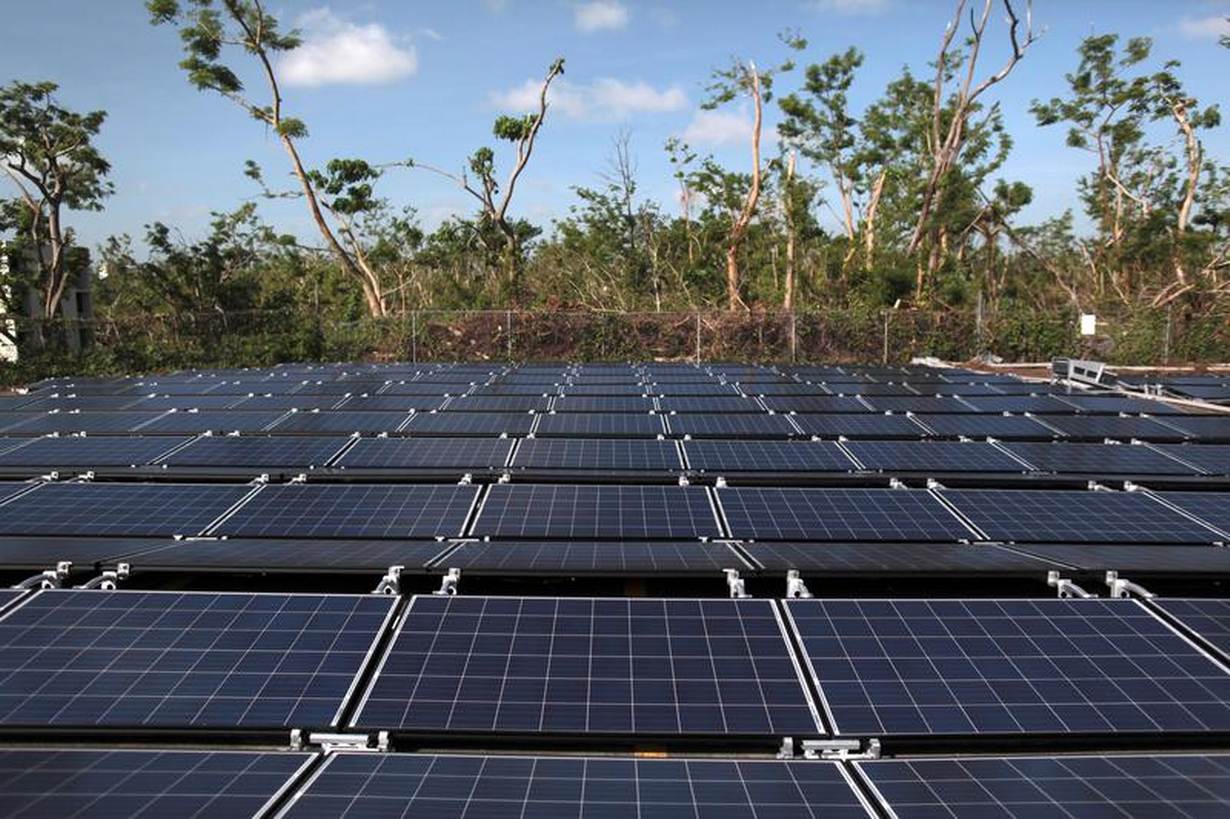 FUNDING BOTTLENECK
In the British Virgin Islands, battered last year by floods and two major hurricanes in the space of two months, the government wants to lay power lines in the ground to keep them safe from high winds. Ahead of the upcoming storm season, it is tightening up building codes and putting in place early warning systems and stronger emergency response capabilities.
The Caribbean territory suffered more than $3.6 billion in property and other damage, the displacement of nearly a fifth of its people, massive tree loss and marine pollution in the trio of disasters.
"Most island countries just don't have the money to recover from this," said Brodrick Penn, chairman of the islands' disaster recovery coordinating committee. "It is important to recognise that we need help."
Many islands are struggling to find ways to fund infrastructure that can withstand extreme weather and the impacts of climate change.
Ormoc City on the Philippines' island of Leyte needs a scheme to widen and deepen river channels to help prevent annual floods that hit the area's poor farmers hard, in addition to a new water supply and irrigation system, elected officials said.
The city of about 225,000 people - also rattled by a large earthquake last year - is always in recovery mode, said Ormoc Mayor Richard Gomez, a famous actor and sports star.
"We never adapt and move forward," he said.
With both national and local budgets stretched, Ormoc's best hope may lie with foreign aid donors like Japan, he added.
But not enough international funding is available to help islands adapt to the effects of climate change, while private investors often shy away from island projects seen as too small and risky, Brown of the Global Island Partnership said.
No one yet knows where the money will come from to pay for the green, disaster-resilient infrastructure islands urgently need, she said.
"I think that is going to remain a really big problem," she added.
(Reporting by Megan Rowling @meganrowling; editing by Alex Whiting. Please credit the Thomson Reuters Foundation, the charitable arm of Thomson Reuters, that covers humanitarian news, climate change, resilience, women's rights, trafficking and property rights. Visit http://news.trust.org/climate)
The Thomson Reuters Foundation is reporting on resilience as part of its work on zilient.org, an online platform building a global network of people interested in resilience, in partnership with The Rockefeller Foundation.
Our Standards: The Thomson Reuters Trust Principles.