Pakistan's environmental protection agency is installing air quality monitors and warning factories to add pollution filters
By Saleem Shaikh and Sughra Tunio
RAWALPINDI, Pakistan, April 30 (Thomson Reuters Foundation) - Pakistan's environmental protection agency is installing air quality monitors and warning factories to add pollution filters after a panel of the country's top judges ordered the government to detail its efforts to control worsening air pollution.
The court ruling earlier this month followed a lawsuit by a Karachi man challenging the government's failure to control air pollution in that port city.
Chief Justice Mian Saqib Nisar, head of a three-member high court panel, ruled that the government must provide details of what it is doing to curb air pollution across the country.
He said he was shocked at how dirty the air had become, particularly in Pakistan's cities.
The ruling has spurred government authorities to action to try to reduce pollution levels, fearing they could face court orders or sanctions.
Venu G. Advani, the Karachi lawyer who filed the court petition, told the Thomson Reuters Foundation he was seeking to have air quality regulations in the country enforced.
He said he hoped the court would ensure "provision of the constitutional right to a clean environment, for which clean air is key".
"There is no hope without the Supreme Court's intervention to awaken government officials from their deep slumber" on air quality, he said in a telephone interview from Karachi.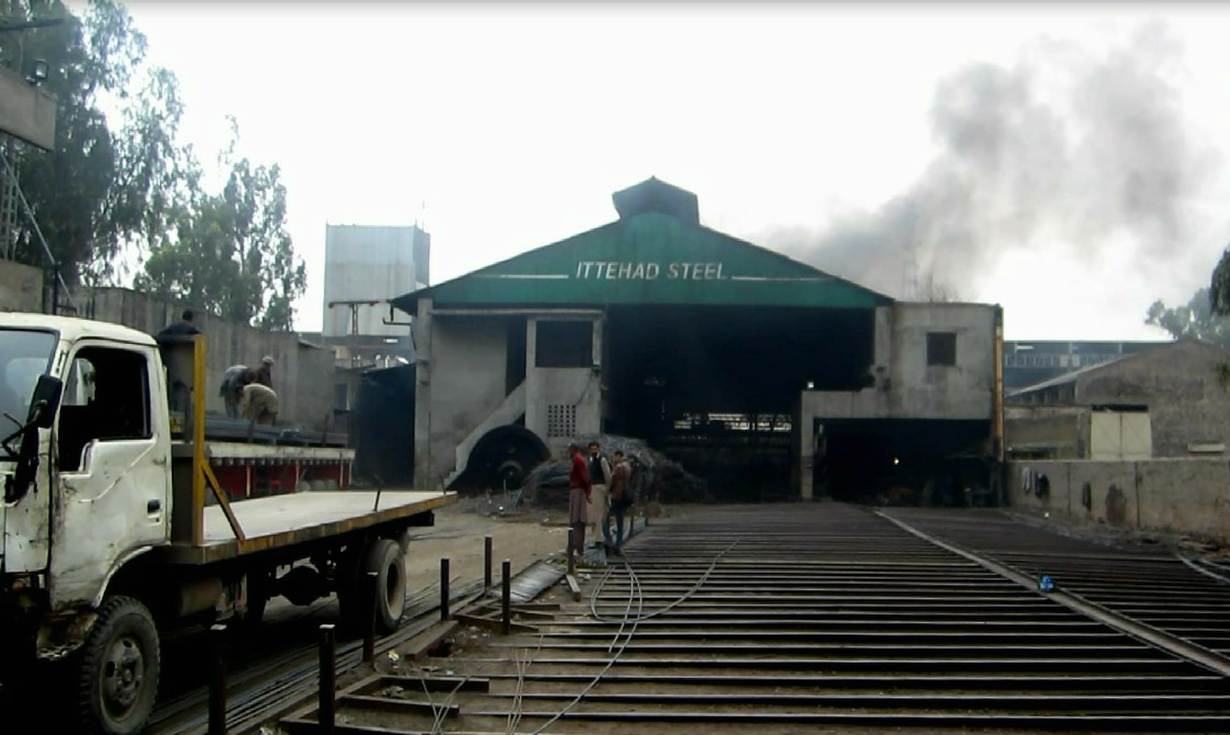 AIR POLLUTION DEATHS
According to a 2015 report published by the medical journal Lancet, nearly 22 percent of annual deaths in Pakistan – or more than 310,000 each year - are caused by pollution, the majority of them due to air pollution.
A 2014 World Bank study on Pakistan's air quality recommended the country set aside funding to "install and operate a reliable air quality monitoring network", and set other standards and frameworks to cut pollution.
Since the court ruling, officials at the Pakistan Environmental Protection agency have said they are moving rapidly to comply.
"We are now installing air quality monitoring instruments with the help of federal government funding and punishing the polluters," said Ziauddin Khattak, director of the agency.
"We have now told dozens of industrial units and brick kilns through warning notices to install air cleaning filters on smoke-emitting chimneys and have started monitoring vehicles on various thoroughfares and issuing fines to the polluting vehicle owners," he said.
Nearly 50 brick kilns have been issued notices, Khattak said, and more than 130 buses and other vehicles fined over the last two months.
He said seven fixed and three mobile ambient air quality monitoring stations have been set up in Karachi, Lahore, Islamabad, Peshawar and Quetta, all cities that have suffered particular problems with air pollution.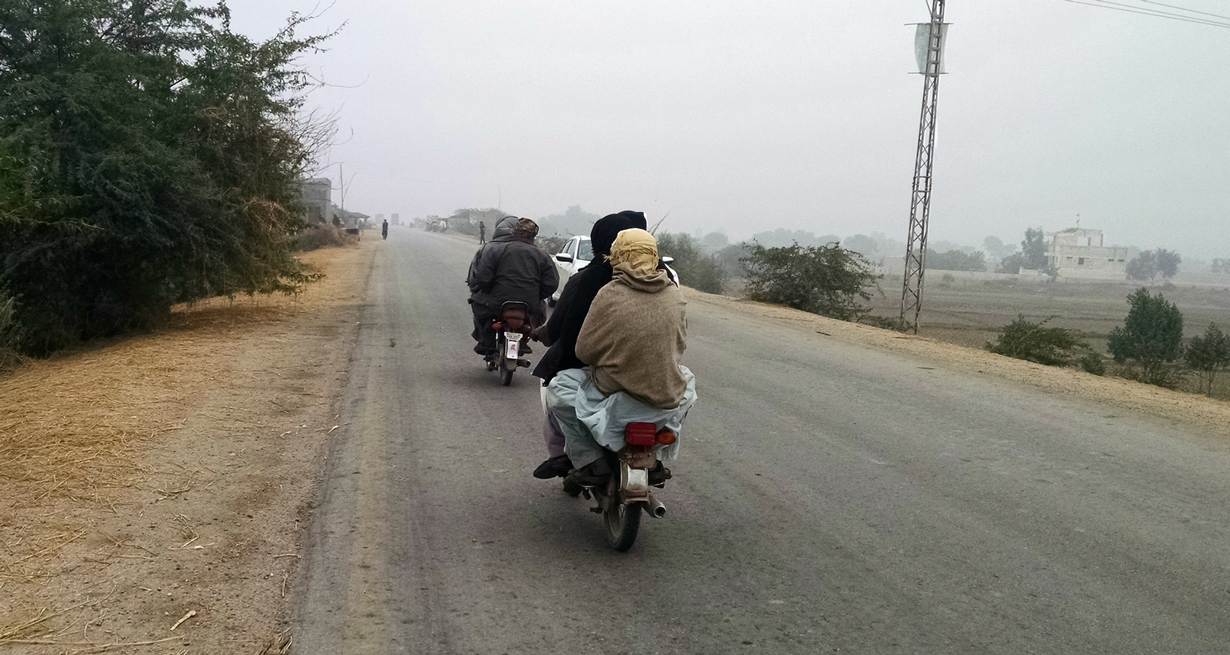 Saif Anjum, Punjab provincial environment secretary, said his agency also had installed six air quality monitoring units in Lahore, with 30 more being put in place.
The units, along with an air quality action plan, "will help cut 50 percent of air pollution in the next couple of years," he told the Thomson Reuters Foundation.
Other keys to improving air quality include planting more urban trees, replacing aging city buses and increasing parking fees to encourage the use of public transport, Anjum said.
LEFT OUT?
A 2016 study by the World Health Organisation ranked Rawalpindi, located near the capital Islamabad, as the second most polluted city of the country after the northwest city of Peshawar.
So far no air quality monitors are being installed in Rawalpindi, however, because of a lack of funds, officials said.
With few trees and an abundance of traffic, as well as brick kilns spewing black smoke and open incineration of waste, Rawalpindi has air pollution levels more than 10 times above levels considered safe by the World Health Organization, said Asif Shuja Khan, a former director general of the Pakistan Environmental Protection agency.
Karachi, Lahore and Islamabad stand as 3rd, 4th and 5th most polluted cities in the country in terms of air quality, Khan said.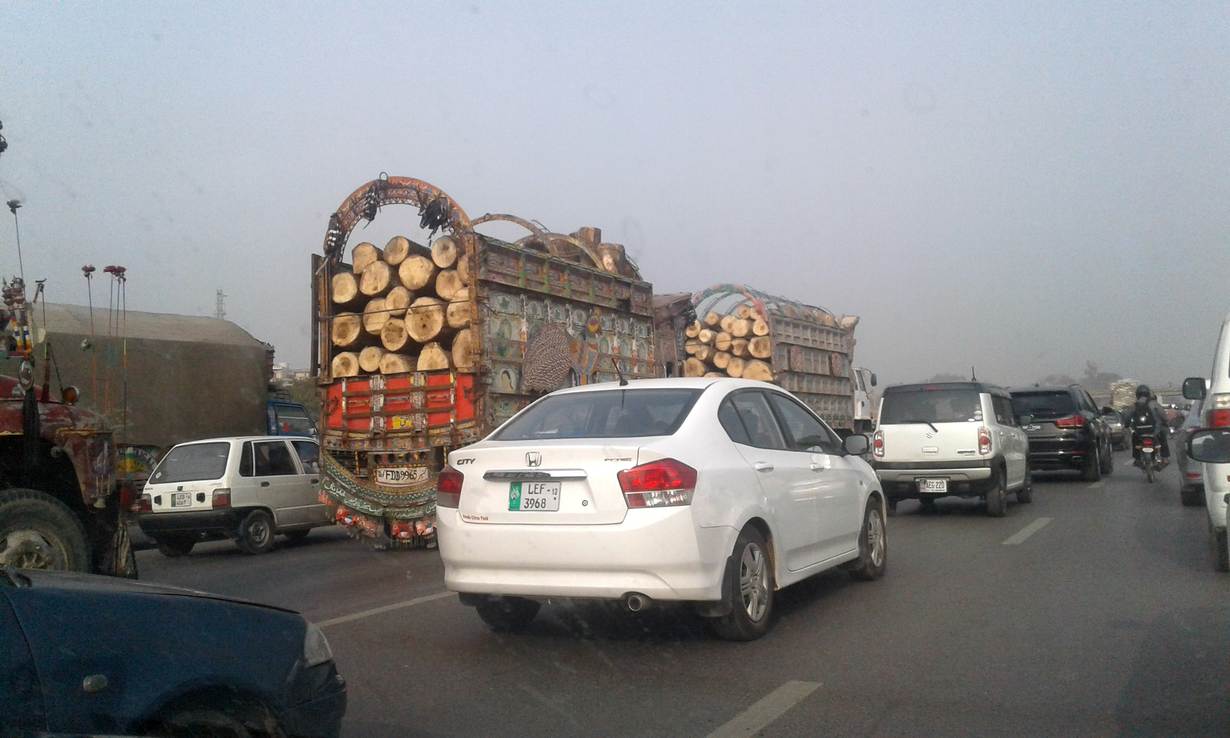 Over 90 percent of Rawalpindi's population of over 2 million inhales contaminated air regularly, exposing them to a higher risk of health problems such as cardiovascular disease and lung cancer, he said, with children particularly vulnerable.
Pakistan's Constitution says a clean environment is a fundamental right of all citizens, under provisions that guarantee a "right to life" and "right to dignity", said Ahmad Rafay Alam, vice president of the Pakistan Environmental Law Association.
(Reporting by Saleem Shaikh and Sughra Tunio ; editing by Laurie Goering : (Please credit the Thomson Reuters Foundation, the charitable arm of Thomson Reuters, that covers humanitarian news, climate change, resilience, women's rights, trafficking and property rights. Visit http://news.trust.org/climate)
Our Standards: The Thomson Reuters Trust Principles.