* Any views expressed in this opinion piece are those of the author and not of Thomson Reuters Foundation.
Zedo Khudida Hamo is 55. He's from Rambosy Village on Sinjar mountain, the traditional homeland of Iraq's Yazidi people.
He hasn't seen his home since November 2014, when he was forced by militants to flee. He went to Syria and then to the Duhok region, where he lives in Sienna village with his wife and family.
Like the other displaced Yazidi in the village, the family gets by on very little. They don't have enough food, there's no electricity, and they live in unfinished buildings, often with plastic sheeting for walls.
A World Health Organization (WHO)-supported mobile health clinic visits Sienna once a month, and it's in great demand. When it pulls up, a long line forms immediately.
"There's no primary health centre in the village and before the villagers had to go a long way to get treatment. Every day we come here we see 100 to 150 cases," says Dr. Ari Sedeeq.
The clinic is staffed by a doctor, three nurses, a pharmacy assistant and a driver. They will stay until they've seen everybody who needs their help.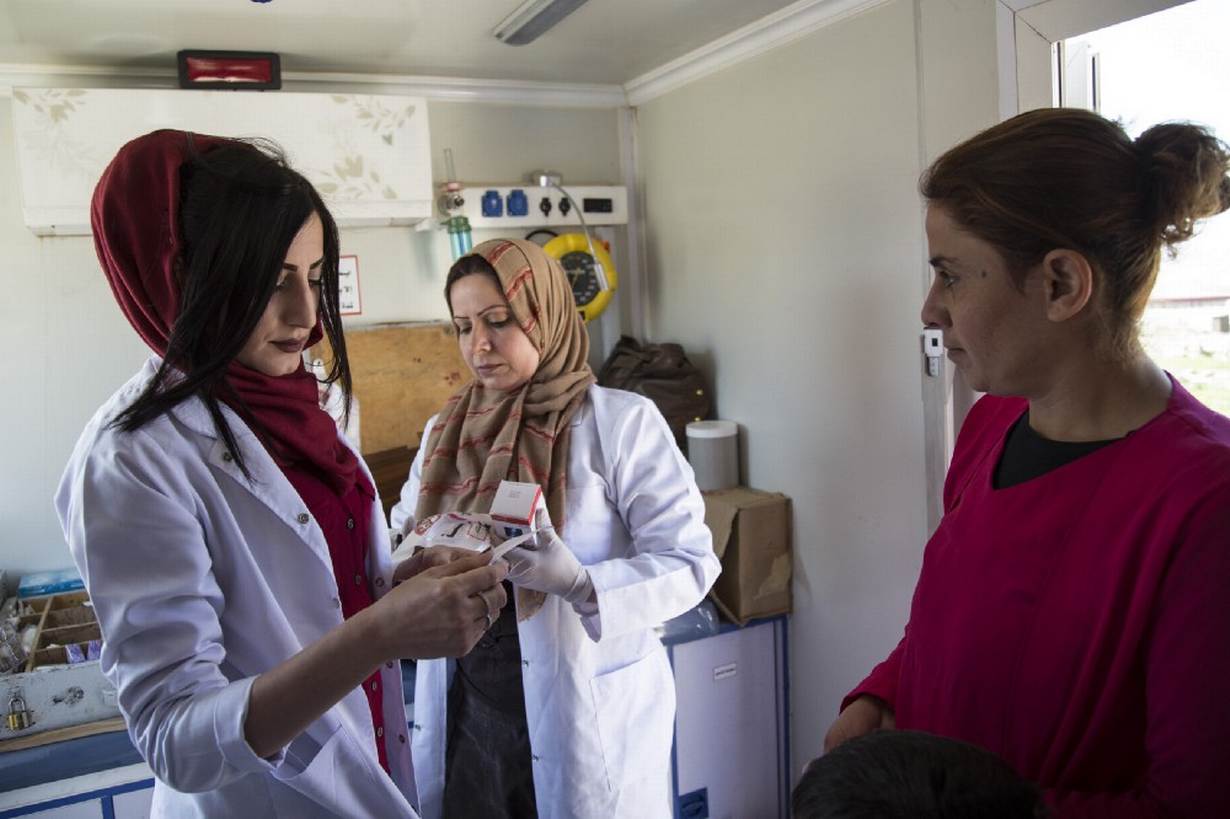 Zedo and his daughter Zuhur have brought his granddaughter Gilan, who is six months old, for treatment.
Like many others, her health has suffered from living in sub-standard housing.
"She's coughing and has shortness of breath. We've come to see the doctor," says Zuhur, Gilan's aunt.
This WHO programme is providing vital care for one of Iraq's most vulnerable populations. The Yazidi from Sinjar are one of the country's lowest socio economic groups, and massive displacement has only added to their burdens, especially those who live outside of formal camps.
To meet their primary health needs WHO has provided six mobile clinics that serve 40,000 people in Sumer, Zahko, Amedi and Shikhan districts. The Duhok Directorate of Health (DoH) also contributes to the programme.
Because of the financial constraints facing the Kurdish region, many public servants are not receiving their full salary, so WHO provides four of the mobile teams with a monthly financial incentives.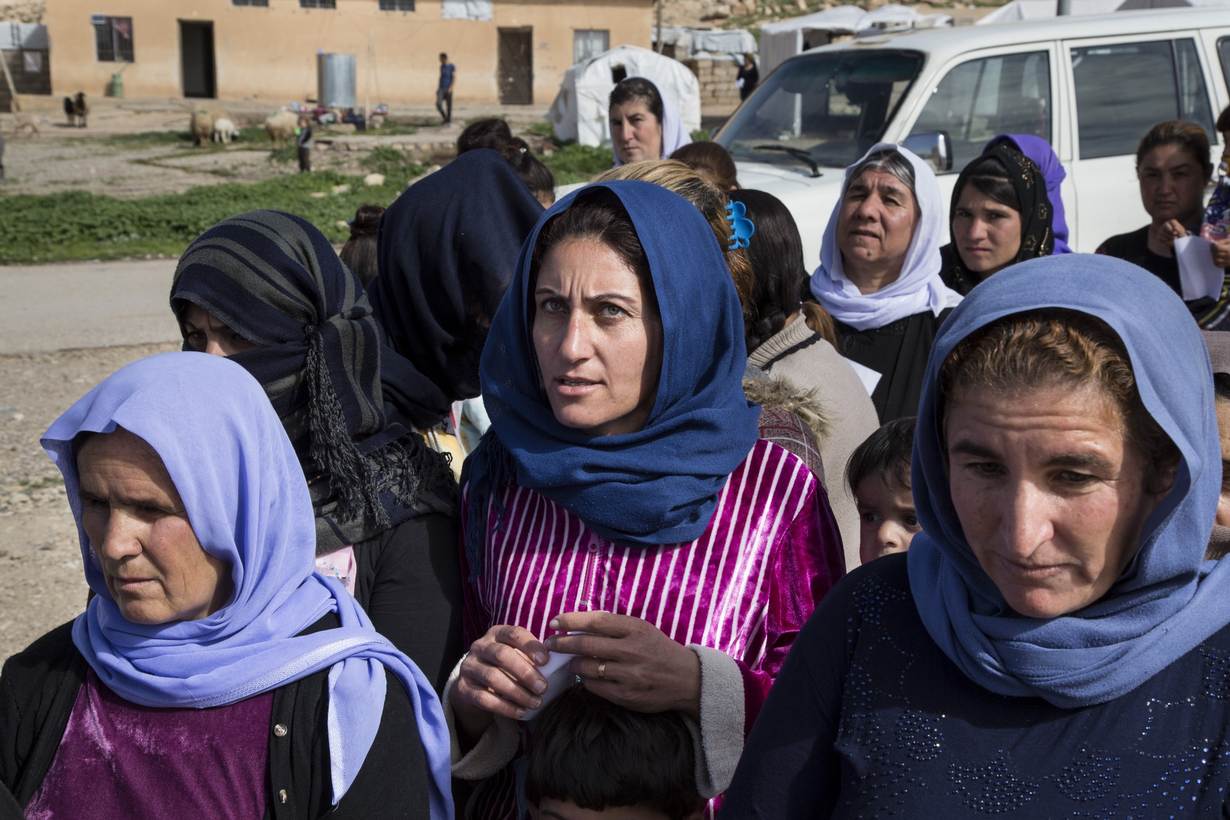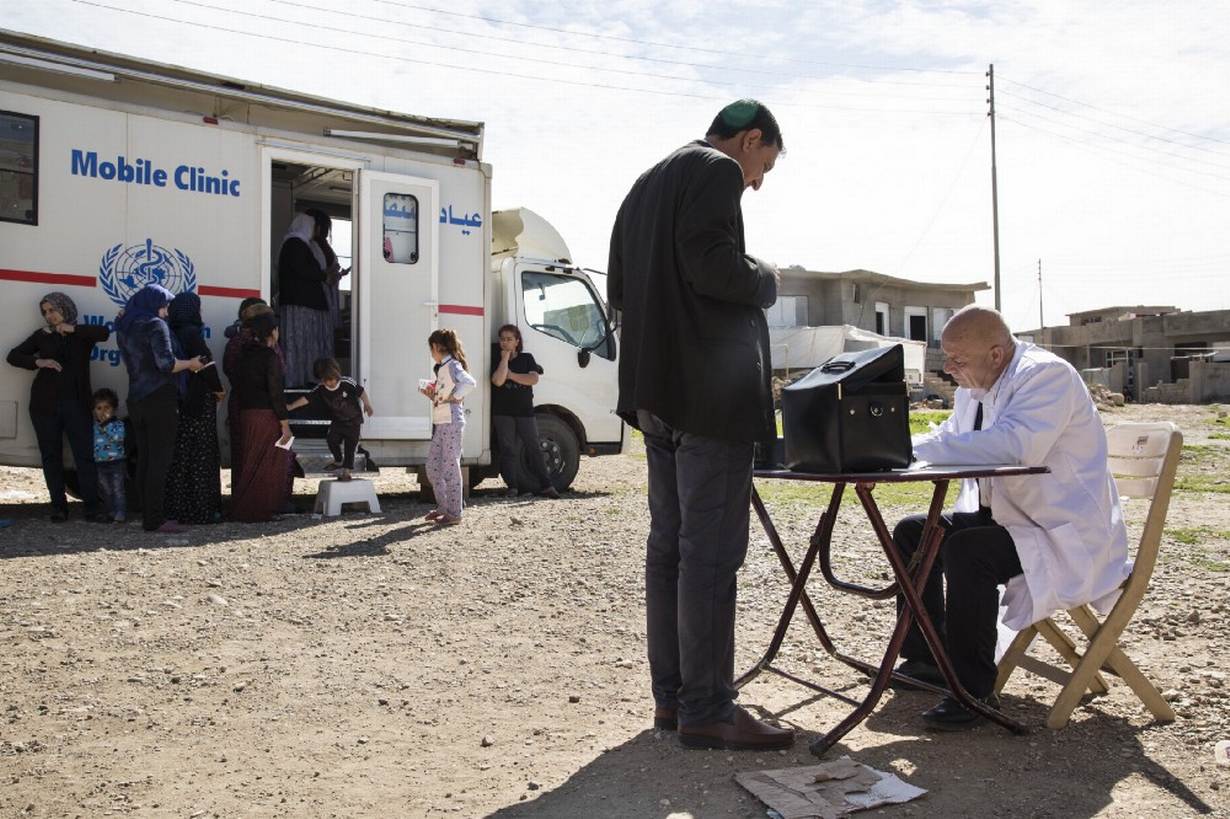 Financial support will continue through May, but WHO may be forced to discontinue the programme if it doesn't receive more funding, which will mean families such as Zedo's will be even worse off.
"Duhok is a special case. The Yazidi won't go back to Sinjar and the current financial situation makes their lives very hard," says WHO National Emergency Medical Officer Dr Blend Kamal Jalal Mizoori.
"Duhok has 17 displacement camps and four refugee camps. Sixty per cent of displaced and refugee families live outside in host communities. DoH Duhok doesn't have the financial resources to support everyone; this is the main issue. We're dedicated, but still there are huge needs," he says.
For now Baby Gilan, despite the other hardships she and her family face, is getting expert care.
"We get a lot of help from this clinic. They support us," says Zuhur as she leaves the clinic carrying baby Gilan and her medicine.
"We visit every month for medicine. Before it was far for us to get to the nearest clinic. Now it's much easier."