Eight cities – from Accra to Dar es Salaam – pledged to deliver their share of emissions cuts needed to meet global targets to limit climate change
By Eromo Egbejule
LAGOS, May 17 (Thomson Reuters Foundation) - Africa is sometimes better known for its vulnerability to climate change than its action on the problem – but a set of African cities intend to change that.
Eight cities – from Accra to Dar es Salaam – pledged this week to deliver their share of emissions cuts needed to meet Paris Agreement targets to limit climate change.
That means achieving "zero carbon" city economies by 2050 - with climate changing emissions eliminated, or dramatically reduced and any small remaining emissions offset by other green actions.
"We cannot ignore the implications of what will befall us if we do not act now," said Mohammed Adjei Sowah, the mayor of Accra, Ghana's capital, at a planning meeting in Nigeria on urban climate action in Africa.
Pursuing development in the way it's traditionally been done is no longer feasible, he said in Lagos at the launch of the emissions cutting push.
Achieving the aim will require significant work. According to the World Bank, of the top 10 big world cities with the lowest climate-changing emissions, only one – Johannesburg – is in Africa.
Under the new commitments, cities will work to reduce emissions from things such as transport, buildings, energy production and waste management – an effort some have already started.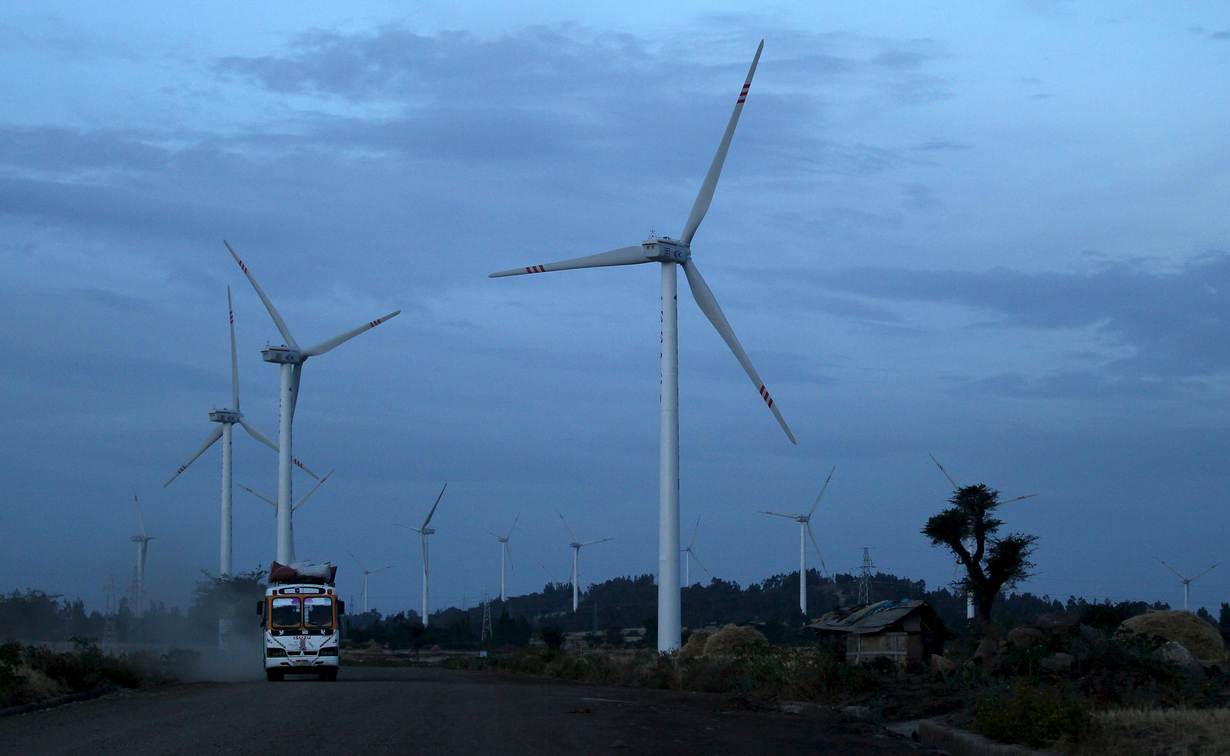 The city of Tshwane (formerly Pretoria) in South Africa, for instance, has carried out an inventory of its emissions, to better understand which areas need the most urgent work.
The city's mayor also has for four years organised the African Capital Cities Sustainability Forum, which led to the creation of a sustainability unit in Tshwane's mayoral office.
"We started this climate action trajectory in 2013, putting together the carbon emission inventory and vulnerability assessment, out of which we then started to take action based on the data", Sello Mphaga, head of the Tshwane mayor's sustainability unit.
The city's emissions come from "three main sectors – energy, waste management and transport. From the study, we see how much each sector is emitting and that assists us in planning to reduce or act upon these emissions," he told the Thomson Reuters Foundation on the sidelines of the Lagos meeting.
Besides Accra, Tshwane and Dar es Salaam, other African cities that have signed the new pledge include Addis Ababa, Lagos, Dakar, Cape Town, Durban and Johannesburg.
Two other cities – Nairobi and Abidjan – are expected to submit their plans to take part soon, said Mark Watts, executive director of the C40 Cities alliance, a global network of cities tackling climate change.
To try to achieve the Paris Agreement goals, cities signed on to the new African effort to reduce their carbon emissions to zero by 2050.
Sowah, of Accra, said he believes it is possible to dramatically cut urban African emissions, particularly as more African cities become aware of the impact of worsening climate extremes, from recurring droughts and floods to failed crops and more migration.
But African cities will need to hold the line on emissions even as their populations grow substantially in coming decades.
The World Bank projects that 70 percent of the world's population could live in cities by 2050, and Africa is expected to account for half of the world's population growth by 2050.
Lagos, for instance, struggles with heavy pollution from its infamous traffic jams, while its population of 21 million produces large volumes of waste.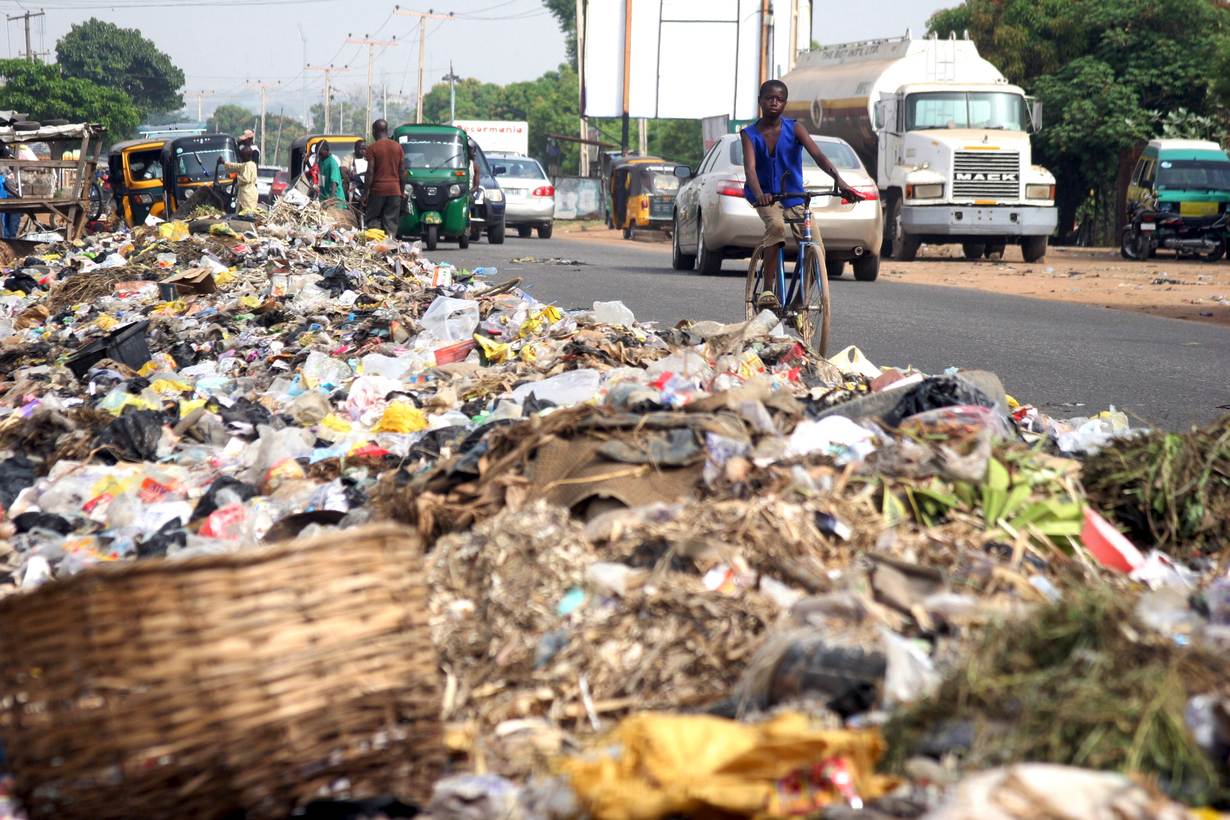 Nigeria is also home to Onitsha, which the World Health Organization in 2016 named as a city with some of the world's worst air pollution, and Port Harcourt, an oil port that is often blanketed in soot.
In a country where power failures are a regular problem, many households regularly use polluting diesel generators to produce power.
Nigeria in 2015 signed the Paris Agreement – which aims to hold global warming to "well below" 2 degrees Celsius – under pressure from activists for cleaner energy and sustainability groups, who have said better incentives and penalties are needed to drive effective green action.
But the transition to lower emissions will require capital, officials warned.
"Each sector – like agriculture, power, transport – has its own strategies to encourage cleaner energy rather than use of fossil fuels. But these solutions are capital intensive," warned Ikenna Ofoegbu of the German Heinrich Boll Foundation.
"For instance, it is cheaper for international oil companies (IOCs) to flare (natural) gas than recycling it because there is no extensive infrastructure and it is hard to find a market for people to buy flared gas," he said.
Legislation in Nigeria also favours electrical distribution companies that rely on fossil fuels over mini-grid operators using solar panels, Ofoegbu said.
That's in part because powerful elites own the traditional distribution companies and regularly lobby to keep the existing system in place, he said.
For instance, a mini-grid operator who wants to generate more than a megawatt of clean power has to do so at least 10 km away from distribution lines, he said.
Solar panels also can be expensive to import. Nigeria has no customs duty on renewable energy devices but the Economic Community of West African States (ECOWAS), of which it is a member, stipulates a 5 percent customs duty on some types of devices, Ofeogbu said.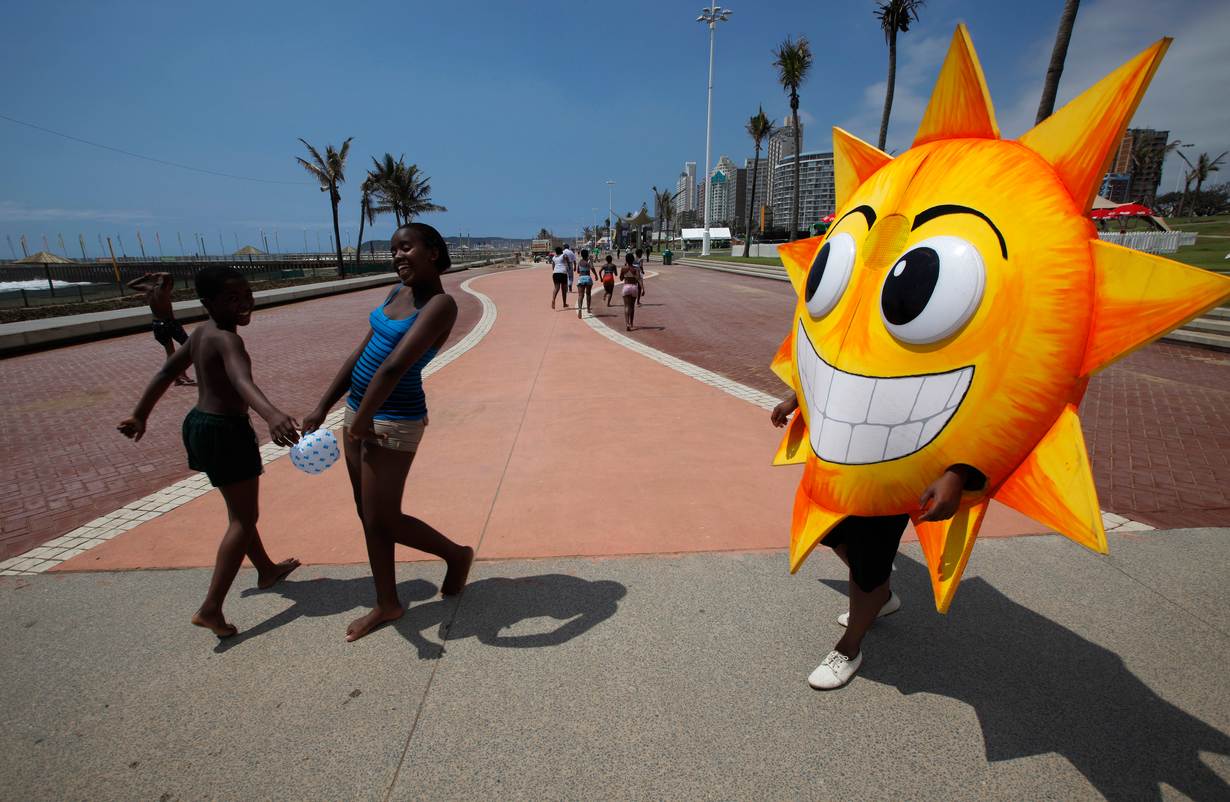 If better incentives for clean energy were put in place, "more people will pack up their generators and get solar panels", Ofoegbu said. "But people need to be able to afford it and one of the biggest issues is the cost of import duty."
To achieve its emissions goals, Nigeria also needs to look at things like tree planting – perhaps requiring that a tree be planted for each one cut – and encouraging the use of clean cooking stoves to cut firewood use, he said.
But, Sowah added, significant political willpower will be needed to enforce any policy changes made.
(Reporting by Eromo Egbejule ; editing by Laurie Goering and Zoe Tabary. (Please credit the Thomson Reuters Foundation, the charitable arm of Thomson Reuters, that covers humanitarian news, climate change, resilience, women's rights, trafficking and property rights. Visit http://news.trust.org/climate)
Our Standards: The Thomson Reuters Trust Principles.