By Sophie Davies
BARCELONA, May 29 (Thomson Reuters Foundation) - After enduring years of physical and psychological abuse at the hands of their partners, almost a dozen women in Barcelona have come out of the shadows to tell their stories in pictures with celebrated veteran Swedish photographer Maria Espeus.
The women agreed to open up about what many regard as a shameful taboo for the "From Darkness to Light" exhibition in Barcelona's Gothic Quarter to challenge preconceptions about domestic violence in Spain.
"Normally we associate the abused with lower classes but this is not the case," said Espeus, who has lived in Barcelona since the late 1970s, adding that her subjects include professional, old and young women.
"It affects all social classes."
The predominantly Catholic country passed a landmark domestic violence law in 2004, giving Spain more advanced women's rights legislation than many other European countries.
But macho attitudes remain. Thousands protested across Spain in April after a court cleared five men, who called themselves The Wolf Pack, of the gang rape of a teenager at a bull-running festival, convicted them of the lesser crime of sexual abuse.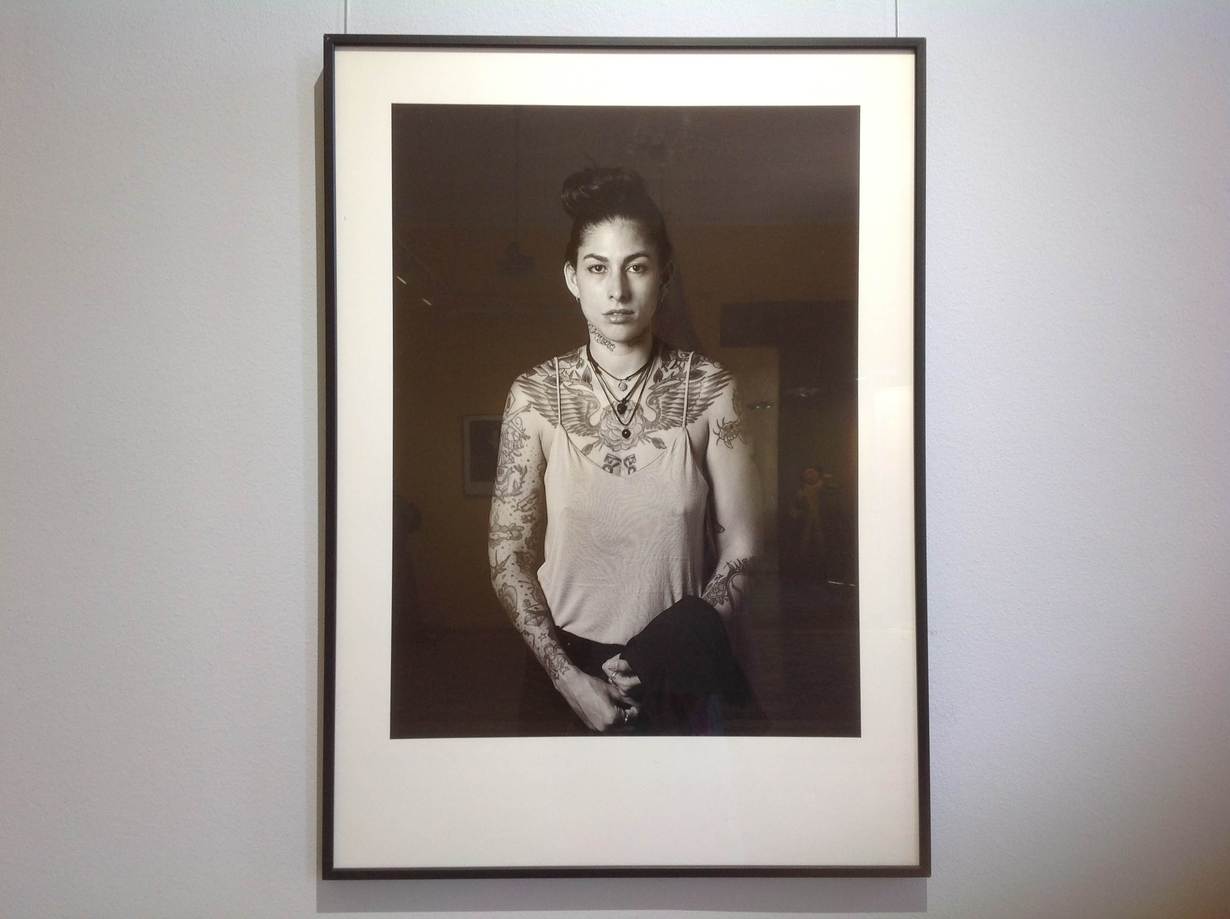 Spanish courts received more than 166,000 gender violence complaints in 2017, up 16 percent on the previous year, according to the General Council of the Judiciary, which governs the courts and judges.
"The process that a woman who has been a victim of gender violence has to go through to get out of the cycle of violence is long and psychologically difficult," said Irene Ramirez Carrillo, a lawyer with a Spanish charity working on the issue.
"Showing brave women that have managed to escape this situation can help others to find the strength necessary to want to carry on fighting," added Carrillo of the Commission for the Investigation of Ill-Treatment of Women.
AFRAID
The stark, black and white pictures show the women sitting or standing against a plain backdrop.
In one particularly moving image, a woman has her hands covering her face as though she cannot bear to look at the camera. In others, the women have turned away so their faces are hidden from the viewer.
Since most of the women were afraid of being photographed head-on, it was important to make the studio welcoming and chatty, to allay their fears, said 69-year-old Espeus.
"You're a psychologist more than a photographer because they needed to have confidence in me," she said.
But in most of the photos, the women emerge as strong survivors, some even showing the hint of a smile – something that Espeus was hoping would happen.
"I didn't want them to appear in the photos looking unhappy; I wanted them to be smiling," said the photographer, whose subjects have ranged from poor immigrants in Barcelona to fashion models and athletes at the 1992 Olympic Games.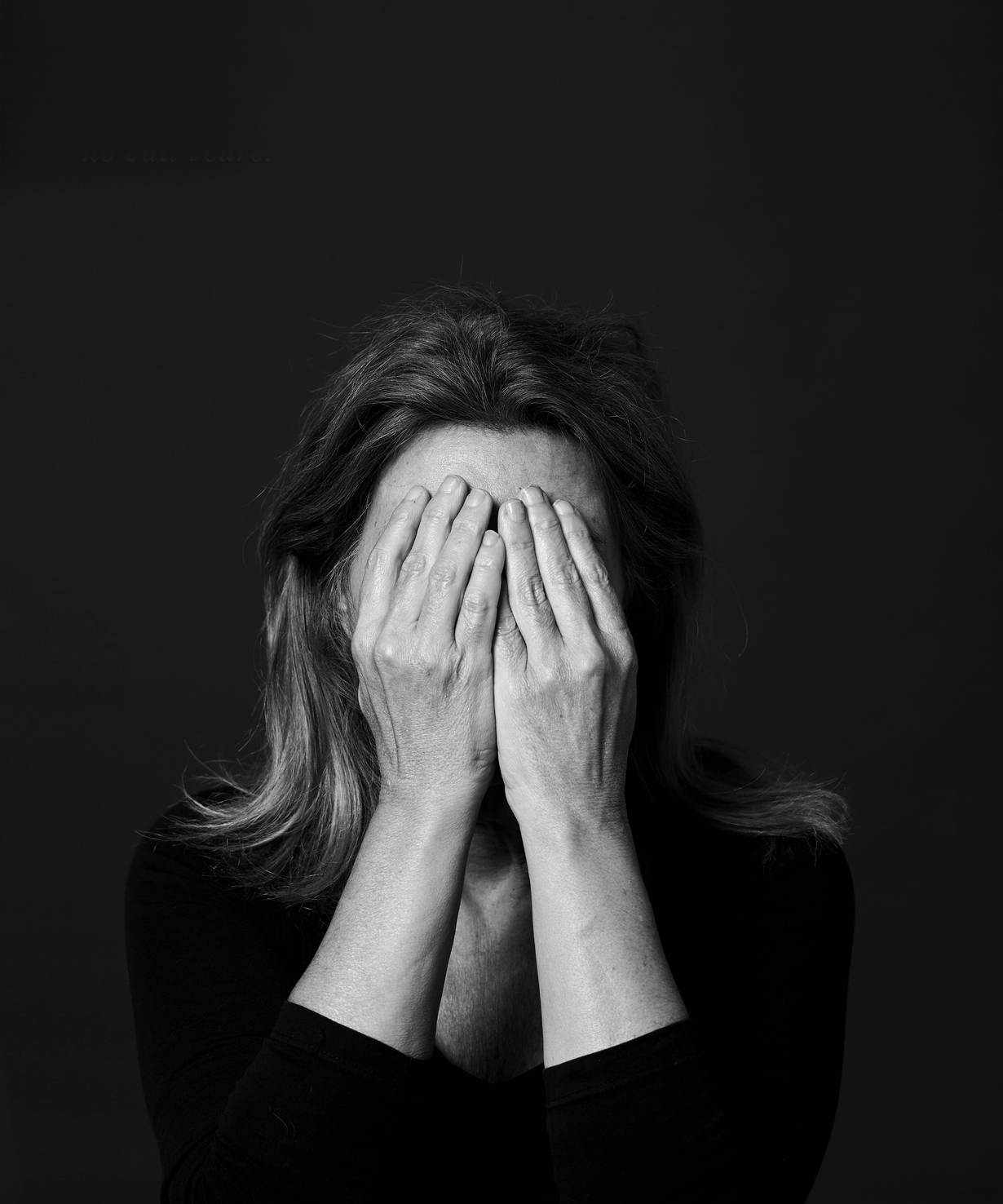 It was not always easy for those involved. Merce Valls, a quiet mother-of-three who took part in the project, said she was initially wary of being thrust into the limelight.
"At first I was afraid and didn't want to show my face in the photos - but that changed," she told the Thomson Reuters Foundation.
In her photo by Espeus in the gallery space of Fundacio Setba, a charity using culture to achieve social change, she looks back at the camera with an air of calm acceptance of what she has been through.
The process of meeting the other women and talking about their experiences together was cathartic, the 62-year-old said, describing how her initially charming ex-husband slowly started to become abusive.
Over the years, she said he became more and more violent, before she eventually decided to leave.
"There's a period when you just don't know what's happening to you," she said, visibly distressed by the memory.
"I was feeling a little disconnected from reality."
Several of the women criticised Spain's judicial procedures for dealing with gender violence, echoing women's rights activists who said judges unfairly scrutinised The Wolf Pack victim's behaviour, rather than that of the offenders.
Valls said sitting for Espeus last year helped her cope with the stress of prosecuting her ex-husband.
"The courts judge you at a time when, in my case, I was suffering from post-traumatic stress," she said.
"Of course, in those circumstances, you can't think or respond properly to things."
Another participant, Lia Mestre, said she appreciated talking about her ordeal, after feeling ostracised when she was with her ex-partner.
"You become isolated from family and friends and you can also then start to normalise the situation," she said.
In her photo, she is seen smiling, open to the world, ready to embark on a new life.
(Reporting by Sophie Davies; Editing by Katy Migiro. Please credit the Thomson Reuters Foundation, the charitable arm of Thomson Reuters, that covers humanitarian news, women's rights, trafficking, property rights, climate change and resilience. Visit http://news.trust.org to see more stories.)
Our Standards: The Thomson Reuters Trust Principles.