Young film-makers hope to draw attention to social problems like gang violence and child marriage with their movies
By Inna Lazareva
JUBA, June 6 (Thomson Reuters Foundation) - At the entrance to a wooden shack in a quiet neighbourhood of South Sudan's capital, Juba, a young man in ripped jeans and sunglasses stands gripping a golden pistol, his finger hovering over the trigger.
"And action!" comes the call from a corner of the cabin, where Emmanuel Lobijo Josto, 22, is directing a movie about gang warfare, wiping off sweat in the 40-degree Celsius (104F) heat.
In the world's newest nation, suffering from a conflict between rival factions that erupted in 2013, young people volunteering as actors, producers and directors are making films to get communities talking about social problems.
They hope their work will help bring peace to communities where politicians and aid agencies have failed - and build a thriving film industry into the bargain.
The new action movie in English and Juba-Arabic, entitled "The Forgotten Generation", highlights the youth violence plaguing the city, Lobijo told the Thomson Reuters Foundation.
"I believe telling someone what is wrong through the power of film is very important - and South Sudan has lots of untold stories," he said.
Film-making may not seem like a priority in a nation roughly the size of France, which broke away from Sudan six years after the end of a long war, beginning life in 2011 with just 100 km (62 miles) of paved roads.
Today, weighed down by violence, poverty and corruption, it still lacks schools, hospitals and other basic infrastructure.
The film-makers say the ongoing bloodshed and humanitarian crisis in South Sudan mask other deep-rooted social problems, including child marriage, gang violence and stigmatisation of HIV/AIDS patients.
They hope their work will help shift mindsets.
"The movie is trying to bring this change in mentality, to break this chain of violence," said Patrick Nyarsuk, 22, a radio presenter acting the part of a gangster in Lobijo's film.
Patrick James, who won the best-actor award at the 2017 Juba Film Festival, said South Sudan's people were losing hope of a better future. "But all the actors here believe that one day change will come," he added.
And just like Hollywood and Nigeria's Nollywood, they dream of putting South Sudan on the cinematic map with their own "Sosywood" genre, he said.

STREET LIFE
Today, "Sosywood" headquarters are a tiny cabin of thin wooden boards on an unpaved road in Juba's Gudele 2 district.
Inside, young men and women perch on plastic chairs and seats ripped from a car, or lean against wooden desks and walls plastered with brain-storming posters.
Next door, a small boy sells home-made cookies from a plastic bucket outside his house.
The scenes in the film are based on events witnessed on streets just like this, explained Domina Lillian, 24, a medical student who volunteers as a make-up artist.
One evening, as she and her friends were crossing the road, they spotted a group of young men running, carrying machetes. They attacked a boy from a rival gang.
"They started cutting him, beating him," recalled Lillian. "I was so shocked, and so much afraid ... I thought they were coming towards us."
"The script is inspired by this event," she explained.
So far, the group has made 15 short films and four full-length features, some of them comedies, dealing with social issues like child marriage, education and drug abuse.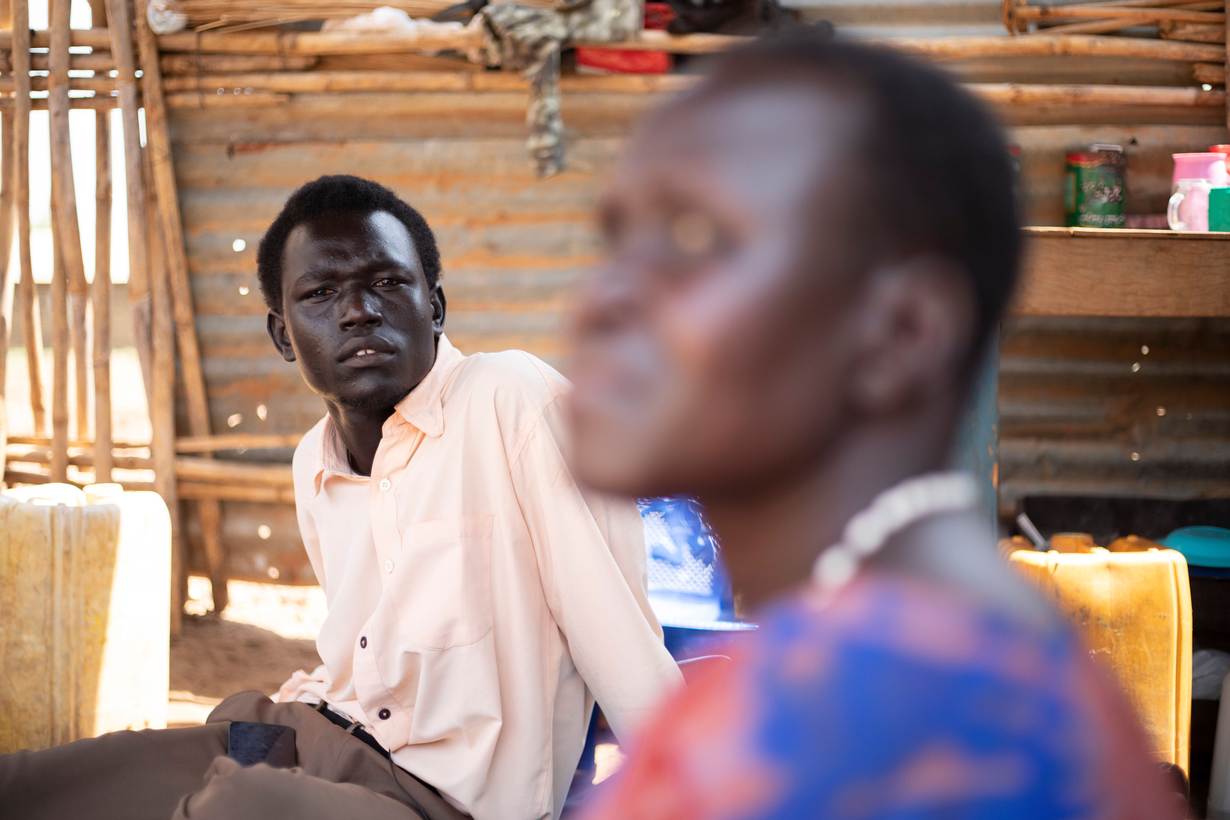 "EDUCATION IS EVERYTHING"
Making films has always been a dream for director Lobijo, raised with three siblings in a Ugandan refugee camp by his mother after his father was killed in the second Sudanese civil war which lasted from 1983 to 2005.
When he returned to Juba in 2009, Lobijo had to drop out of school as his family could not afford to pay his fees. Aged 13, he took on jobs building and repairing roads and bridges in order to help his family and return to his studies.
"My mother used to say that education is your father, is your mother, and is your everything," Lobijo said.
His efforts paid off, and he even skipped a few grades as he caught up. He began acting in local theatre and films in his spare time.
After training with local non-profit KAPITAL Movie Industry Corporation, over the past several years he has become one of about 15 active film-makers in Juba.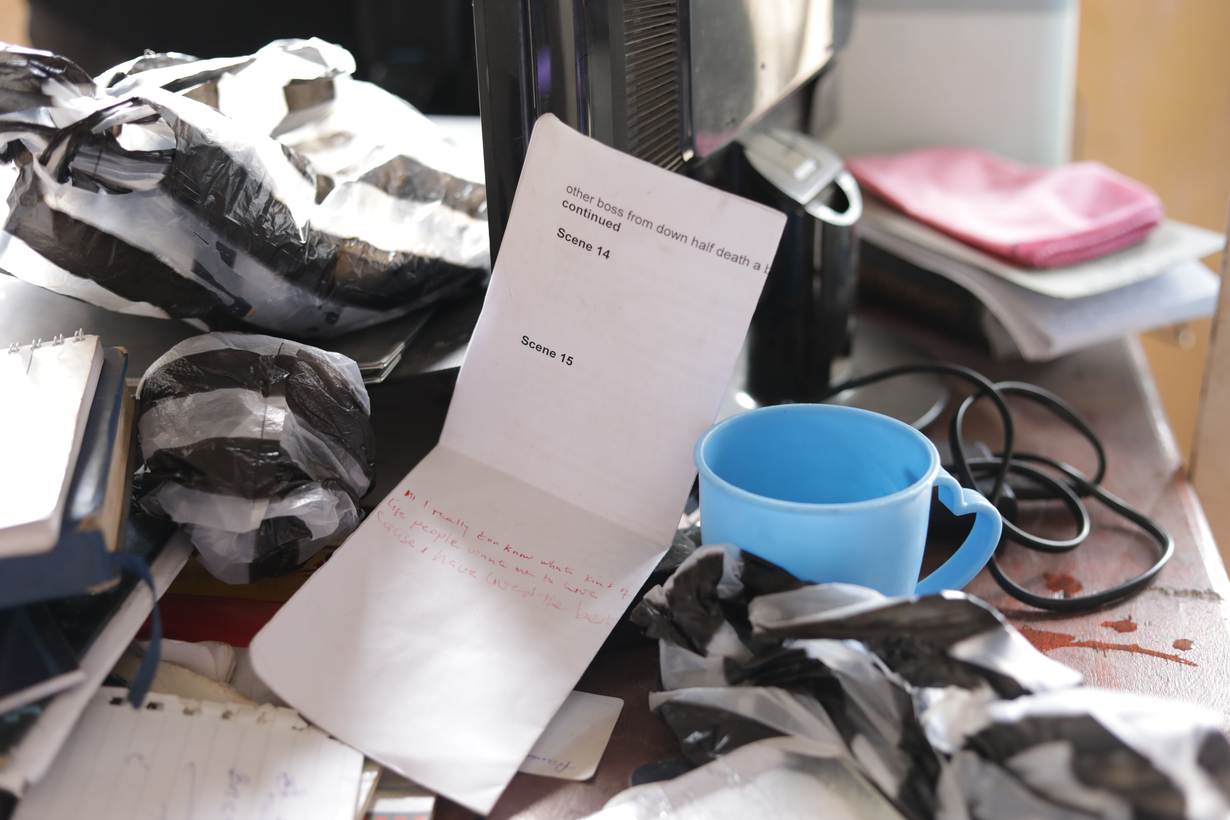 FILM FESTIVAL
Lobijo's movies have featured in all three of Juba's annual film festivals, with the fourth scheduled for September, said Simon Bingo, the event's director.
Bingo founded the festival in 2015, partly out of frustration at government censorship that kept his movies tackling social problems off South Sudan's state channel.
This year, he hopes to show the films at nine venues in Juba – some of them screens set up on neighbourhood football pitches.
Despite South Sudan's lack of a single functioning cinema, the demand for movies is "very, very high", said Bingo, with thousands attending previous festivals.
"People see it as the only venue where they can see their stories, and hear people talking their languages, talking of their own issues," he said.
The festival also offers workshops to encourage and train more film-makers, said Bingo.
"I think the best films produced about a country are the films produced by the locals themselves," he added.
Nyarsuk, the actor in Lobijo's movie, said he and his peers were conscious of the enormous challenges in building up a film industry in a country still mired in conflict.
"We are just trying to prepare it for the coming generation," he said. "We bring youth together, we are uniting. So believe me, there will be a Sosywood soon!"
Funding for this story was provided by the International Women's Media Foundation.
(Reporting by Inna Lazareva; additional reporting by ShanShan Chen; Editing by Megan Rowling. Please credit Thomson Reuters Foundation, the charitable arm of Thomson Reuters, that covers humanitarian news, women's rights, trafficking, property rights, and climate change. Visit news.trust.org)
The Thomson Reuters Foundation is reporting on resilience as part of its work on zilient.org, an online platform building a global network of people interested in resilience, in partnership with The Rockefeller Foundation.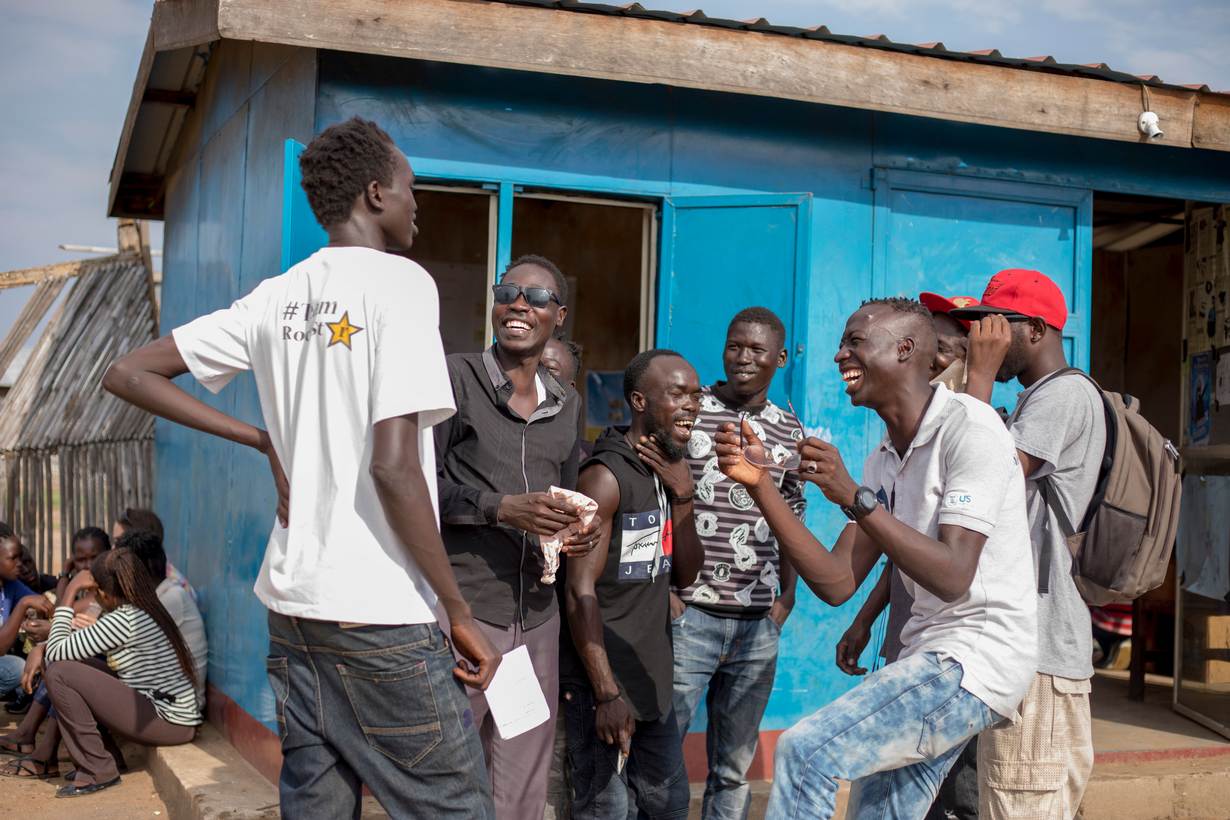 Our Standards: The Thomson Reuters Trust Principles.