Without forests to act as a natural "shield" against extreme weather, communities are becoming more vulnerable to natural disasters
By Sebastian Rodriguez
SAN JOSE, June 20 (Thomson Reuters Foundation) - When La Mosquitia, a heavily forested region on Honduras' Caribbean coast, began to experience unusual flooding, David Wrathall, a climate and disaster expert who was living there, headed into the forest to take a look.
What he found was a surprise: Huge sections of forest had been cut by drug trafficking gangs and turned into cattle ranches aimed at laundering illegal drug profits.
"When I went to see what was happening I found very extensive new paddocks, many buildings with great security and very big ranches tucked into the large forests," Wrathall, now an Oregon State University professor of natural hazards.
With the forests that had long absorbed heavy rainfall felled, the La Mosquitia region began to face worsening flood risks – and now finds itself one of five Central American hotspots for what is increasingly known as narco-deforestation, or the loss of forests to drug-related activity.
Such deforestation is a growing problem in the region, particularly in Honduras and Guatemala, Wrathall said recently at the University of Costa Rica.
Without forests that act as a natural "shield" against extreme weather and help regulate rainfall, communities are becoming more vulnerable to natural disasters, he said.
And with drug groups operating in the area, communities also find themselves more constrained in where they can travel – making escape to safer locations during disasters more difficult, he said.
"Their land is taken by drug traffickers. They have no room to grow. All their activities, their houses, their roads and their use of the land are confined to a small space. If there is a flood event, they have no resilience," Wrathall told the Thomson Reuters Foundation in an interview.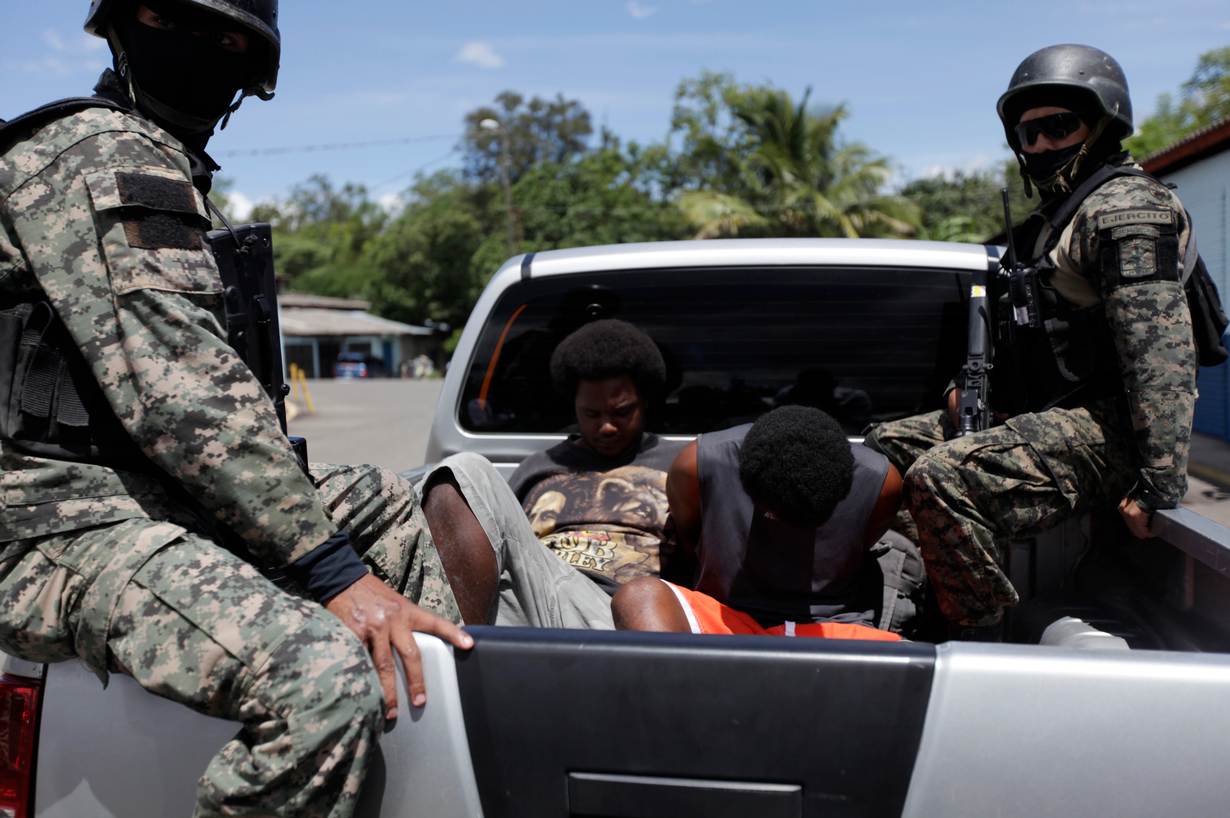 MORE DRUGS, LESS FOREST
Bernardo Aguilar, the executive director of Fundación Neotrópica, a Costa Rica-based organisation that promotes community management of natural resources, said drug trafficking is now one of the biggest problems facing forests in Central America.
"Drug trafficking has become a major cause of deforestation in the region because transportation routes have been established throughout the Central American region," said Aguilar, a scientist.
According to a study published last year in the journal Environmental Research Letters, cocaine trafficking could be responsible for about 30 percent of deforestation in Central America.
Drug traffickers cut forests to create airstrips for small planes, build clandestine roads and launder money on livestock farms, a 2015 study published in the journal Science found.
"The drug traffickers are washing huge amounts of money through livestock, which is an industry that is not very well regulated in Central America," said Texas State University geographer Jennifer Devine, who has studied the problem.
Hotspots for narco-deforestation in Central America include Guatemala's Maya Biosphere Reserve and La Mosquitia, at the border between Honduras and Nicaragua, the scientists said.
To a lesser extent, the Jiquilisco region in El Salvador, the Osa region in Costa Rica and the Darién reserve in Panama are also affected, they said.
Central America covers only 2 percent of the world's territory but is home to 12 percent of the planet's biological diversity, much of it in forests, Aguilar said.
But deforestation is a major problem, with the Honduran government admitting that the Rio Plátano Reserve, for instance, lost 39,000 hectares of forest over five years from 2006 to 2011 – the equivalent of two football pitches an hour.
WHERE TO SPEND?
Throughout Central America, money invested in fighting drug trafficking is usually spent on rifles rather than policy changes, Devine said. But improving weak government institutions in the countries might be a more effective way of addressing the problem, she said.
Drug trafficking takes advantage of weak environmental regulation and government systems, "especially in countries that have weak public institutions like Guatemala and Honduras", she said.
Relying only on the "war on drugs" to stop narco-deforestation could have serious consequences for the region's forests and the communities that rely on them, she said.
She pointed to an area east of the Maya Biosphere Reserve, where deforestation rates have been significantly lower than elsewhere because of strong management of the forests by the indigenous Maya community, which depends on them.
"This community established 12 forest concessions and, during the last 20 years, the concessionaires have taken care of the forest, managed the resources according to the law and have reported illicit activities in their areas," she said.
This initiative has not only been helped protect forests but has also substantially reduced poverty in the communities, she said.
Such efforts receive comparatively little funding compared to financing for Central American armies to combat drug trafficking, however, Devine said.
According to the 2016 State of the Region report, issued by a set of Central American universities, the armies of Honduras, Guatemala and El Salvador doubled their number of soldiers between 2008 and 2014 in order to combat drug trafficking.
(Reporting by Sebastian Rodriguez ; editing by Laurie Goering : (Please credit the Thomson Reuters Foundation, the charitable arm of Thomson Reuters, that covers humanitarian news, climate change, resilience, women's rights, trafficking and property rights. Visit http://news.trust.org/climate)
Our Standards: The Thomson Reuters Trust Principles.