Kenyans producing, selling or even using plastic bags risk imprisonment of up to four years or fines of $40,000
By Kagondu Njagi
KIBWEZI, Kenya, June 22 (Thomson Reuters Foundation) - Kenyan farmer Sam Mung'ala once struggled to feed his family by growing cowpeas and sorghum. These days he is betting on a new type of merchandise: shopping bags.
The farmer from Kibwezi town in the country's south is planting and selling sisal, a source of fibre that roadside vendors and market traders use to make carrier bags.
"A kilo used to sell for 30 Kenyan shillings ($0.30) but now it can fetch up to 100 shillings ($1) since the plastic ban," he said, crouching to sharpen a machete at his farm.
Last year Kenya passed a law aimed at reducing plastic pollution, whereby Kenyans producing, selling or even using plastic bags risk imprisonment of up to four years or fines of $40,000.
Big supermarket chains like France's Carrefour and Kenya's Nakumatt have already started offering customers cloth bags as alternatives – creating demand for fibre like sisal, said Robert Gituru, a botanist at the Jomo Kenyatta University of Agriculture and Technology.
"Farmers are taking more interest in sisal due to the growing demand for shopping bags made with plant fibre," he told the Thomson Reuters Foundation.
Sisal provides a greener alternative to plastic, "as it decomposes faster and can be recycled as farm manure," he said.
RISING DEMAND
Kenya is the world's third-biggest producer of sisal after Brazil and Tanzania, said Dickson Kibata, technical officer at the government's Agriculture and Food Authority, and it generates about 2 billion shillings ($20 million) in annual revenue.
"But that could rise to 50 billion shillings ($500 million) in the next five years if demand for sisal keeps growing," he said.
The Kenyan government is encouraging farmers to invest in the crop, Kibata said, for example by hosting a conference later this year for farmers and businessmen on alternatives to plastic - such as plant fibre.
Mung'ala, who said sisal can cope with Kenya's arid weather, used to grow only a small strip of the crop on the edge of his field. Now he has a full acre of land – one quarter of his farm – sprouting with sisal plants.
"The prospects look good. I even have road sellers coming to the farm to buy my produce," said Mung'ala, who is considering devoting half of his land to sisal farming.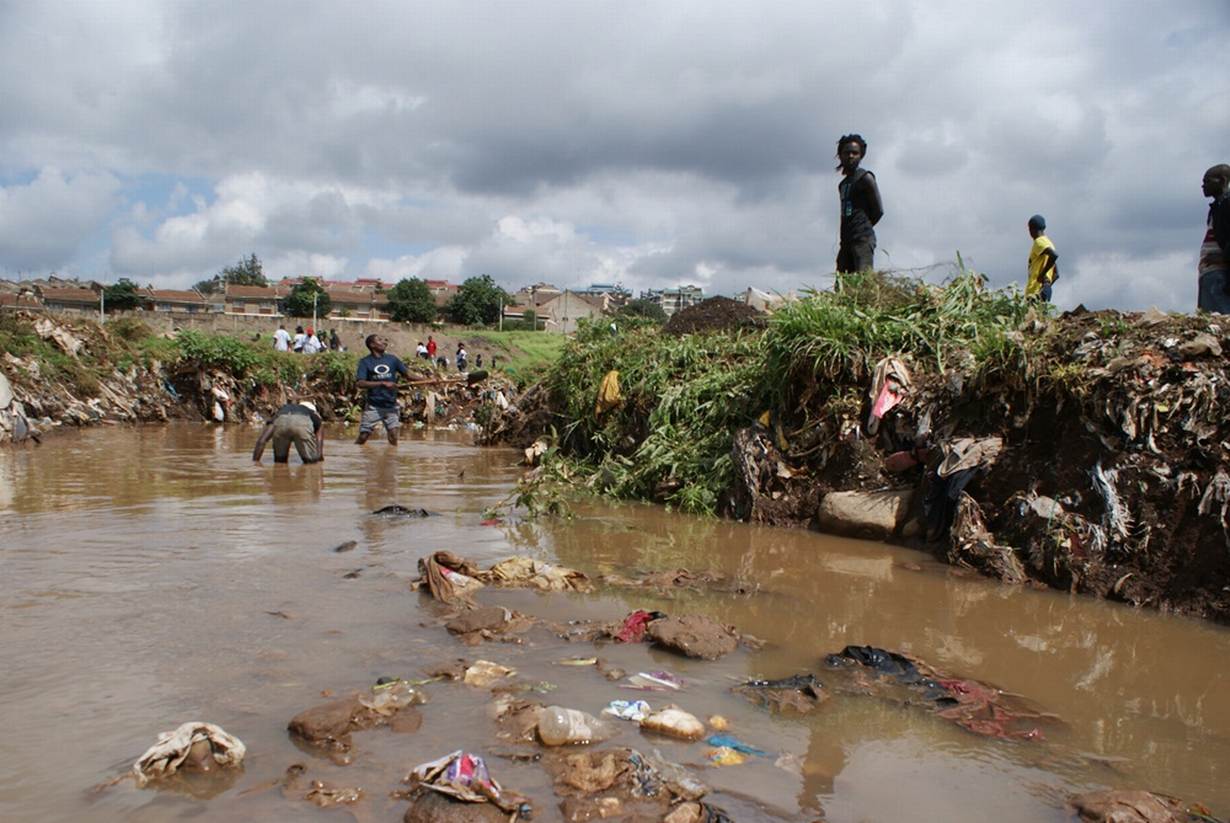 CUTTING PLASTIC WASTE
Back in the capital, Nairobi, it is 10am, and the shores of the Nairobi dam on the edges of Kibera slum are buzzing with activity.
A group of students, volunteers, and government officials are collecting plastic and paper to help clean up the capital's spare water reservoir, which is faced with choking pollution.
"This has to stop," said Yohana Gikara, a community worker leading a team of volunteers planting trees to rehabilitate the dam.
"Without plastics our wetlands can have a pollution-free future," he said, picking up plastic trash from a makeshift toilet.
Bags made with plant fibre like sisal can help the slum battle its plastics problem, he said.
However, according to Juliette Biao Koudenoukpo, the regional director of the U.N. Environment Programme (UNEP), alternatives such as sisal come at a cost.
"A sisal bag costs about double the price of a plastic bag, and poor people cannot afford to buy them in bulk to minimise the cost," said Biao.
This worries Mercy Nyaga, a Nairobi housewife who does her weekly shop at the neighbourhood mall.
Although she tries to re-use cloth bags, she often has to buy new ones to carry all of her groceries.
"This is causing me to overspend my budget," she said.
Kibata hopes the solution to that lies in increased sisal production by farmers like Mung'ala, as that could help to cut the end-price for customers. Or, he said, supermarkets might decide to hand out free sisal bags.
Dionysious Kihika Kiambi, a scientist at Kenya's Pan Africa Christian University, said an additional factor could be to use genetically-engineered sisal seeds – that can withstand pests, for example. That could help farmers increase their yields and further accelerate the take-up of sisal in the country.
"That would also reduce the amount of polluting chemicals used to tackle pests," he added.
(Reporting by Kagondu Njagi, Editing by Zoe Tabary and Robert Carmichael. Please credit the Thomson Reuters Foundation, the charitable arm of Thomson Reuters, that covers humanitarian news, women's rights, trafficking, property rights, climate change and resilience. Visit http://news.trust.org)
Our Standards: The Thomson Reuters Trust Principles.