Nearly 1,000 Puerto Rican families displaced in 2017 by Hurricane Maria were allowed to stay in US hotels and motels beyond a July 5 deadline
By Joey Roulette
KISSIMMEE, Fla., July 3 (Reuters) - Puerto Rican hurricane evacuee Jaykarey Skerett may have no choice but to return home if evicted from the Florida hotel room where she has lived under a temporary government program, even though the island lacks the medical care her children need.
For months, Skerett has called home a single, overcrowded room she shares with her three children at the Kissimmee Ramada Inn. On Tuesday, a judge extended the government-funded stay of hundreds of evacuees like Skerett by a few weeks, but their long term prospects remain grim.
"Going back to Puerto Rico is not an option. Power isn't stable, water isn't stable. Education is not in good shape and they're closing down schools," Skerett said.
In response to a lawsuit filed on behalf of some evacuees, a Massachusetts judge ordered the federal government to keep funding in place for Skerett and nearly 1,000 other Puerto Rican families displaced in 2017 by Hurricane Maria, allowing them to stay in hotels and motels beyond a July 5 deadline.
The Federal Emergency Management Agency (FEMA), which oversees the program, said it was aware of the judge's decision and would work with its vendors to extend it until July 23.
Skerett said she has too little money to afford rent in the state and too many worries about her children, two of whom are being treated for attention deficit disorder, to return home.
Their temporary home, on a bustling tourist strip with dozens of other hotels a 20-minute drive from Disney World, has a pair of queen-sized beds, a bathroom counter loaded with clothes and a small couch area with a desk piled with non-perishable foods.
Skerett said the court-granted extension is not enough.
"We can't solve all the issues that we need to overcome in order to get housing in just one month," she said.
The administration of President Donald Trump has said it is doing all it can to help Puerto Rico, which includes a $16 billion aid package announced in February.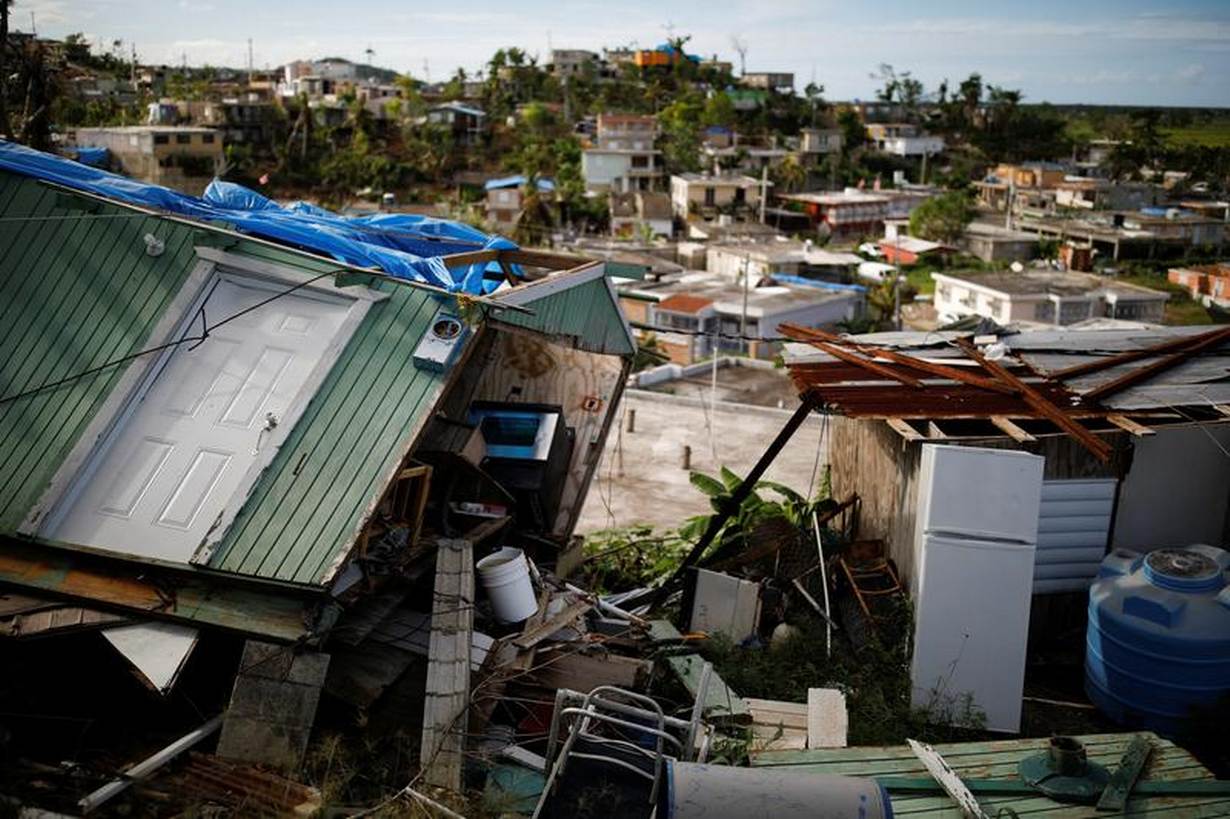 TOO LITTLE
FEMA has said it has spent $432 million on emergency shelter for survivors of hurricanes that struck Puerto Rico, Florida and Texas last year. But the response does too little to fix the underlying problems of Puerto Rico, residents have said.
Hurricane Maria dealt a vicious blow to an already struggling island that has been in recession for more than a decade, with a poverty rate near 50 percent.
It hit Puerto Rico on Sept. 20 with winds close to 150 miles per hour (240 kph), knocking out the island's electric grid and water supply and causing an estimated $90 billion in damage to the U.S. territory.
A study released in May estimated the death toll from Maria was about 4,645 - not the 64 long pegged by the island's government as the official death toll - which would make it one of the deadliest natural disasters in U.S. history.
As U.S. citizens, Puerto Ricans can freely move to the United States. Migration to the mainland has soared in recent years, fueled by a desire for economic stability, jobs, schools and access to medical care.
Before Maria, migration led to a drop in the island's population by 10.4 percent between April 1, 2010 and July 1, 2017, the highest of any U.S. state or territory, according to the U.S. Census. The exodus picked up after Maria destroyed or significantly damaged more than an estimated third of about 1.2 million occupied homes on the island.
Jorge Irizarry, 70, a retiree currently living at the WoodSpring Suites Orlando Airport hotel after moving to Orlando in October, does not know what he would do if FEMA housing aid ends. "Sometimes I think about going back to Puerto Rico, but that's not really a solution. I have no home there anymore," he said.
About 4 percent of Puerto Rico's population settled on the mainland after the storm, according to City University of New York's Center for Puerto Rican Studies.
The task of rebuilding Puerto Rico's housing ultimately falls to the territorial government, which has no ability to pay for it after racking up $120 billion in bond and pension debt in the years before the storm.
Like Skerett, Bethzaida Crespo fled Puerto Rico with her family to a Holiday Inn hotel room in Florida, with FEMA's help. If the funding ended, Crespo said her family may end up homeless because she cannot afford rents in Florida.
"You're never really sure what's going on," she said. "The day that we end up in the streets, we'll deal. Car, tent, whatever."
(Reporting by Joey Roulette Writing and additional reporting by Jon Herskovitz in Austin, Texas; Editing by Frank McGurty and Bill Berkrot)
Our Standards: The Thomson Reuters Trust Principles.