Using smartphones, visitors could see 3-D holograms of ships and marine life floating above them in the flooded square in an augmented reality display
By Sebastien Malo
NEW YORK, July 11 (Thomson Reuters Foundation) - Manhattan's Times Square was "flooded" on Wednesday in a multi-media art display aiming to show how climate change could lead to sea levels rising over low-lying sections of New York City.
Using smartphones, visitors to Times Square could see 3-D holograms of ships and marine life floating above them in the flooded square in an augmented reality display, titled "Unmoored", by American conceptual artist Mel Chin.
Climate change is predicted to drive sea levels up by as much as 6 feet (1.8 m) by 2100 in New York City, according to a 2015 report by the city's Panel on Climate Change.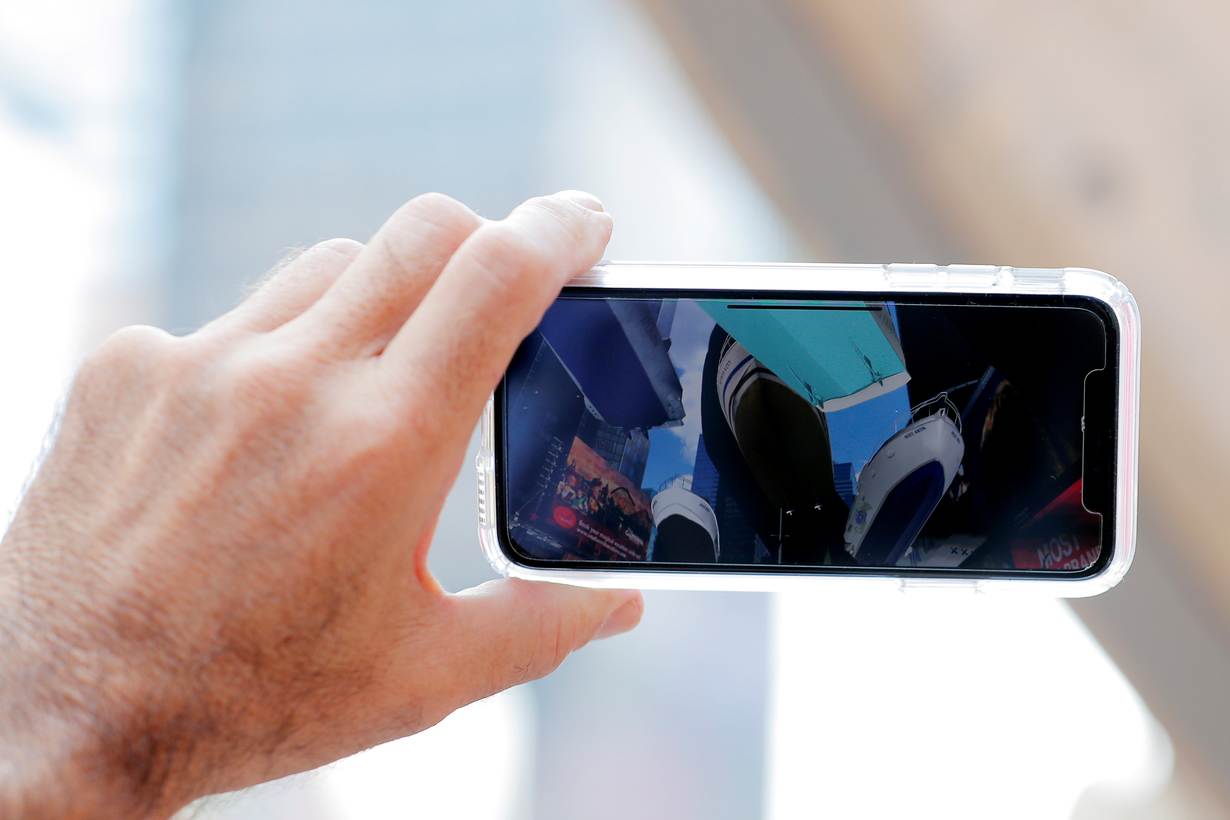 Chin, 67, who has worked across various mediums for more than 40 years to create art that sparks discussion, said the augmented reality allowed viewers to see virtual structures superimposed on the surroundings via their smartphones.
"It's an opportunity to have ideas float above you," he told the Thomson Reuters Foundation after spending more than a year on the project.
Engineered by software giant Microsoft, "Unmoored" immerses viewers into a six-minute long augmented-reality film.
The multi-media experience starts with "Wake", a 60-feet (18 m) high wooden hull of a shipwreck topped with an animatronic female figurehead of the 19th-Century opera star Jenny Lind that was once mounted on the USS Nightingale.
Art lecturer Naoko Wowsugi, 37, watched as waters and the vessel began rising to the surface through the augmented reality display that is showing until Sept. 5.
"Mixed reality really helped me to physically experience the artist's imagination," she said. Now, she said, she "wonder(ed) what we can do prevent (climate change)".
Augmented reality took the world by storm in 2016 when Pokemon GO, a mobile game, sent millions of players worldwide in a craze to capture Pokemon creatures in the real world.
The technology has also given rise to claims that it is well suited to sensitize masses to social causes because its realism generates empathy among its users.
(Reporting by Sebastien Malo @sebastienmalo, Editing by Belinda Goldsmith)
Our Standards: The Thomson Reuters Trust Principles.