For cash-strapped Caribbean states "citizenship by investment" is a lucrative way to bankroll development, while chipping away at huge debts
By Sophie Hares
ST GEORGE'S, Grenada, July 19 (Thomson Reuters Foundation) - Investing in the tropical Mount Cinnamon Resort in Grenada, with its white sand beaches, buys more than a slice of paradise - it comes with citizenship and a passport with visa-free entry to almost 130 countries.
Few who take up the offer may ever visit their new homeland but for cash-strapped Caribbean states such as Grenada, "citizenship by investment" is a lucrative way to bankroll development and smart hotels, while chipping away at huge debts.
Grenada is one of a growing list of countries, including four others in the Caribbean, cashing in on a booming industry that offers citizenship or residency in return for investment as more people look for political and economic safe havens.
But the trend is also sparking concerns over global security and illicit financial activities, especially as small nations cut the price of citizenship as competition heats up and disasters hit their economies, boosting the need for fast funds.
Grenada's Prime Minister Keith Mitchell said his country had gained massively since starting a programme in 2014 whereby people can acquire citizenship for an investment from $150,000.
Applications rose 50 percent in 2017, according to a budget statement.
"It's bringing in an enormous amount of money, and it's helping us to reduce our debt burden in a very serious way," said Mitchell, whose government is using 40 percent of citizenship revenues to pay off its debts.
"It's making a significant contribution to the solutions to the problems in our country," he told the Thomson Reuters Foundation in a recent interview.
Saint Kitts and Nevis, Dominica, Antigua and Barbuda, and Saint Lucia are also tapping into the global citizenship market estimated by international advisory firms at $2 billion a year.
All those countries' passports allow visa-free travel to the European Union.
But moves by several Caribbean nations to cut the price of citizenship late last year after hurricanes ravaged the region in September has raised concerns about the practice.
A string of scandals - including Iranians trying to evade sanctions, caught with Saint Kitts passports - has flagged the need to tighten checks and regulation otherwise countries in these schemes could see the money dry up, experts say.
"For those engaged in illicit finance or other forms of illegal activity, the new passport gives them, partially speaking, a new identity," said Emanuele Ottolenghi, a senior fellow at U.S.-think tank Foundation for Defense of Democracies.
That raises a potential "conflict of interest between the duty to do due diligence and the desire to leverage these programmes for revenue" on the part of governments, he noted.
Government officials from Saint Kitts and Antigua were not available to comment, despite repeated requests.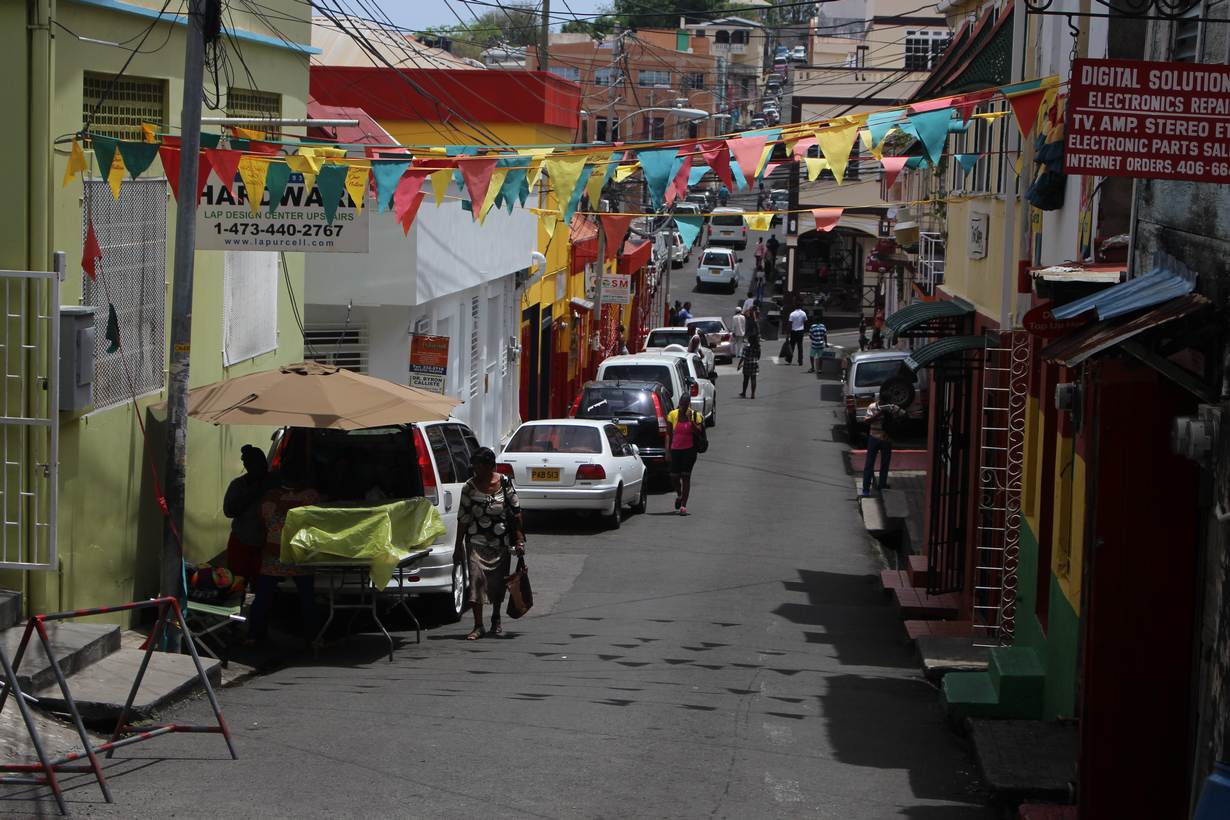 Nationals of China and the Middle East are the biggest buyers of Caribbean citizenship, often sought by wealthy individuals seeking ease of travel or a "plan B" enabling a sharp exit for political reasons, said industry experts.
Various European nations including Britain, Spain and Malta, as well as New Zealand, Singapore and the United States have similar, albeit more expensive schemes, some of which require residency. The relatively low cost of Caribbean citizenship, promoted at international fairs and advertised in glossy in-flight magazines, sets the islands apart from other countries.
Dominica charges $100,000, and Saint Kitts - which has the region's longest-running programme set up in 1984 - until recently offered citizenship for a family of four for a $150,000 donation to a hurricane relief fund.
In Grenada, to gain citizenship, investors can buy a $350,000 stake in a development like Mount Cinnamon, or donate $150,000 to a national transformation fund for the island.
"Ethically, morally, they're investing in helping a developing nation ... creating jobs, creating tourism," said Mark Scott, director of development at de Savary Properties, which owns Mount Cinnamon and wants to expand the resort.
'RAINY DAY'
For some countries, citizenship programmes have proved a cash lifeline. At one stage, they made up about a quarter of Saint Kitts' income, allowing it to slash debt levels while financing the construction of luxury hotels.
Range Developments, which built a five-star hotel on Saint Kitts and is now working on a new resort, said citizenship-by-investment funds covered about 65 percent of the cost of putting up the Park Hyatt, which has employed hundreds of local people.
"These programmes are a major reason why we're looking at the Caribbean," Range director Mohammed Asaria told the Thomson Reuters Foundation by phone from Dubai.
Given the vulnerability of the region to extreme weather such as hurricanes and economic shocks, the Caribbean Development Bank wants governments to funnel a chunk of the revenue into "rainy day" sovereign wealth funds.
"These revenue flows can tend to fluctuate, so countries really shouldn't become reliant on them for current expenditure," said Justin Ram, the bank's economics director.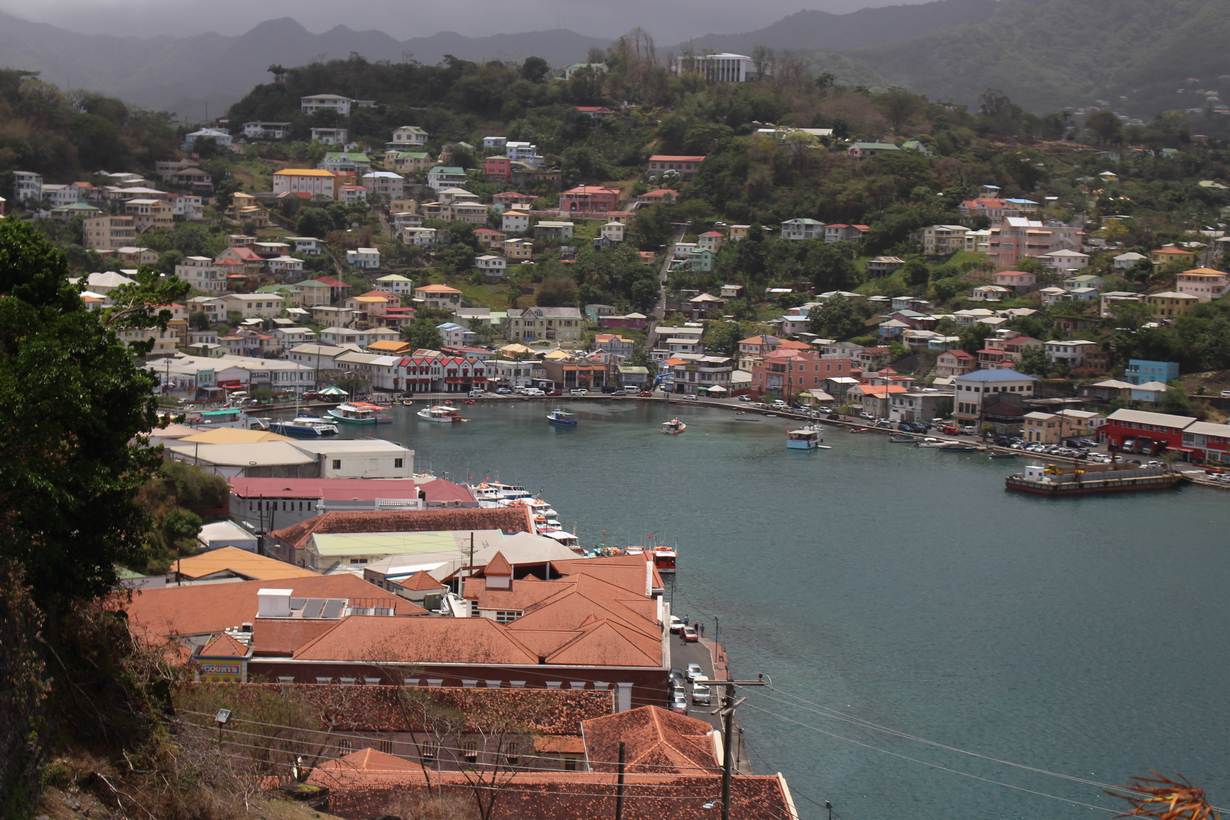 LOOPHOLES
Brokers say applicants go through a rigorous three-stage process designed to weed out those on an international watch list, or looking to duck sanctions or launder money.
But others argue checks must be tighter to avoid scandals that could effectively slam the lid on the practice.
The U.S. State Department last year described Antigua's citizenship programme as "among the most lax in the world".
In 2014, the U.S. Treasury Department warned banks that passports from Saint Kitts could be used for "illicit financial activity".
The Iranian chairman of a Maltese bank, now awaiting trial in the United States on charges linked to a $115-million sanctions evasion scheme, was identified by the U.S. Department of Justice as using a passport from Saint Kitts.
Separately, Canada slapped visa requirements on Saint Kitts' passport holders in 2014, after it said an Iranian entered the country on a diplomatic passport sold by the island state.
After that, Saint Kitts reprinted its passports to include the holder's place of birth.
"If any jurisdiction from a regional perspective is not doing the highest due diligence standards ... there tends to be a concern that the Caribbean region as a whole will be cast with the same brush," said Andrea St. Bernard, managing partner in Grenada for citizenship advisor Henley & Partners.
Armand Arton, president of advisory firm Arton Capital, said Caribbean states should ramp up cooperation and transparency, and share information with U.S. and European law enforcement.
He said a database of "refusal shoppers" - who apply to different countries after a rejection - could help tighten up programmes in the Caribbean, which may soon face competition from new European entrants such as Moldova and Albania.
Meanwhile, countries should avoid cutting prices in "a race to the bottom", and find new ways to entice investors to continue "to attract these much-needed investments", he added. (Reporting by Sophie Hares; editing by Megan Rowling, Laurie Goering and Belinda Goldsmith. Please credit the Thomson Reuters Foundation, the charitable arm of Thomson Reuters, that covers humanitarian news, climate change, resilience, women's rights, trafficking and property rights. Visit http://news.trust.org/)
The Thomson Reuters Foundation is reporting on resilience as part of its work on zilient.org, an online platform building a global network of people interested in resilience, in partnership with The Rockefeller Foundation.
Our Standards: The Thomson Reuters Trust Principles.