The drought in Australia's east, one of the worst on record, is impacting every area of rural life, often with global trade and price implications
SYDNEY (Reuters) - Danny Stork, a livestock farmer in Glen Oak, 180 km (110 miles)north of Sydney, has 20 bales of hay left for his 100 head of cattle. He is now feeding them light rations in the hope the winter drought breaks.
If it doesn't - and weather forecasts suggest it won't - he will run out of feed and water within weeks, leaving him little option but to send his livestock to the abattoir.
"The dams are dry after months of little rain - we are in survival mode, hoping for a break," said Stork. "If it doesn't (rain), I will have to sell all the livestock, it is that serious."
The drought in Australia's east, one of the worst on record, is impacting every area of rural life, often with global trade and price implications.
Already many cattle graziers are being forced to sell stock they can no longer feed.
Australian farmers slaughtered 659,000 head of cattle in June, the highest monthly figure in three years, according to government data published on Tuesday.
For the time being, strong U.S. demand is absorbing the extra supply, keeping prices 10 percent higher than their average over the last eight years.
But the United States has already amassed more than 2.5 billion pounds of excess beef, pork and other meats in cold storage facilities, according to U.S. data, and may soon ease off buying.
"The big concern is what happens after the northern markets begin to wind down," said Matt Dalgleish, trading manager at agricultural consultant Mecardo.
Other farmers are also suffering.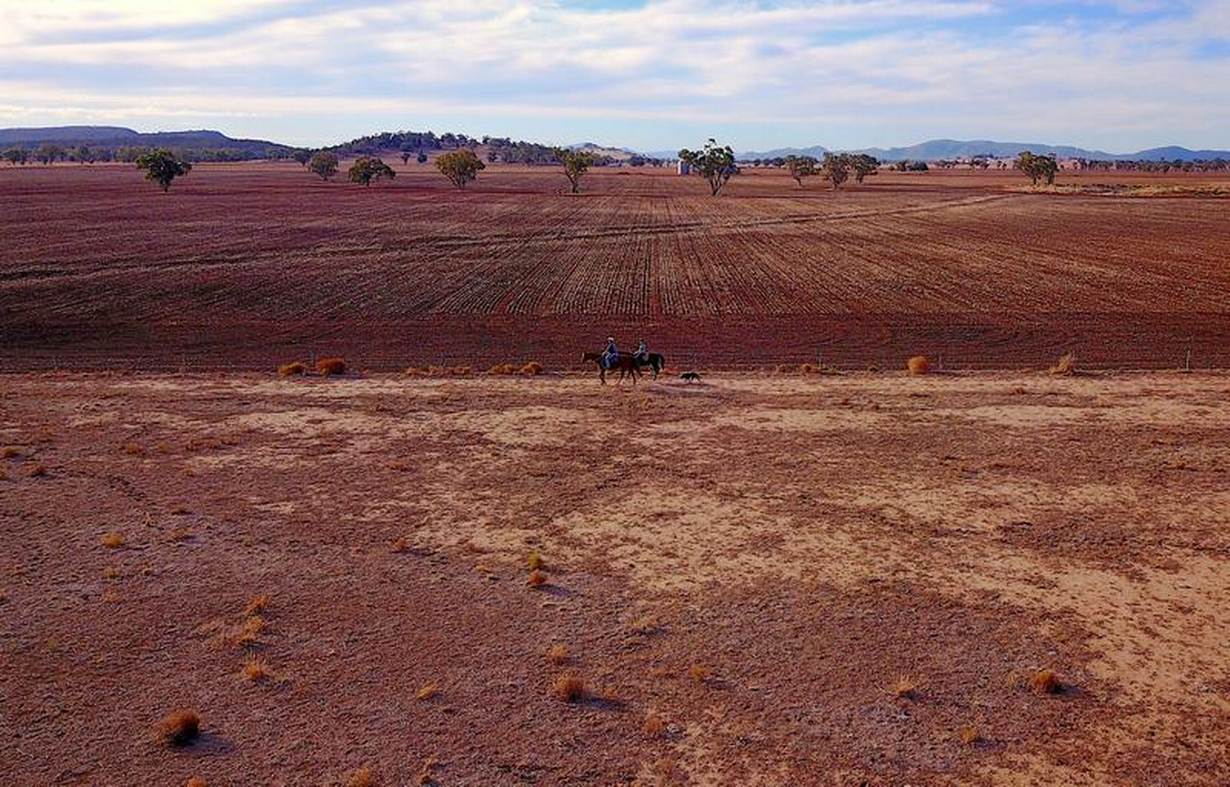 Australia - the world's fourth-largest wheat exporter - is expect production of its staple grain fall to a decade low as dry condition stymie yields.
Quality is also low as the dry weather bites, a key driver in benchmark global prices soaring to a three-year high this week.
Wool farmers in Australia, who provide about 90 percent of the world's exported fine-wool used in clothing manufacturing, are struggling to feed flocks and meet the current record demand for wool.
Some Australian farmers are opting to cull their dairy herds due to lack of feed, forgoing years of income.
"We are financing dairy farms at the moment and we have seen a lot of dairy cows going into slaughter for beef," said Adrian Redlich, chief executive at Melbourne-based fund manager Merricks Capital.
Even if farmers receive significant rain soon, Australia's cattle industry is in for a period of rebuilding.
The size of Australia's national herd is expected to hit a record low, data from Australia's chief commodity forecaster shows, while the rebuild will prolonged as ever more breeding females are slaughtered.
LIGHT RELIEF
Ninety-nine percent of New South Wales state, which generates one-quarter of Australia's agricultural production, is currently in drought, according to the NSW government.
The big dry is also evident in the northern state of Queensland, and is now creeping into the southern states of Victoria and South Australia, which have been providing emergency animal feed for farms in the east.
Rocketing demand for feed, including low-quality wheat, barley and hay, has led to price outbreaks and prompted the creation of unusual trade routes as feed travels thousands of kilometers on ships, trains and trucks to grain-starved mills and parched farms.
But supplies are running out.
"I have sold a significant lot of hay to New South Wales but I've got very limited tonnage left," said Garry Hansen, a grain and livestock farmer from Coomandook in South Australia, almost 1,500 km (930 miles) south-west of Stork's NSW farm.
"South Australia has pretty well been cleaned out of all of that."
After several months of bone-dry weather, some of NSW's worst-hit regions received rainfall in early August but larger amounts of moisture are needed to promote pasture regrowth.
Australia's federal and NSW state governments are providing more than A$1.5 billion ($1.1 billion) in drought relief packages, designed to offset the cost of feed and freight, and increase access to mental health services for farmers feeling the strain.
Longer term, graziers need a sustained break in the dry weather to allow dams to be replenished and grass to grow.
"Hay prices and barley prices have gone through the roof," said Duncan Whittle, general manager of strategy and development at iGrain.com.au, a company that matches grain buyers and sellers.
"We are seeing prices of A$400 a tonne where 15 months ago they were A$100 to A$150."
He said animal feed shortages were hitting some of the same areas in NSW that last year sent hay to Queensland to help their northern counterparts in the grip of another drought.
($1 = 1.3528 Australian dollars)
(Reporting by Jonathan Barrett and Colin Packham in SYDNEY; additional reporting by Naveen Thukral in SINGAPORE; Editing by Lincoln Feast)
Our Standards: The Thomson Reuters Trust Principles.