Superstitious miners believe that having sex with a girl - especially a virgin - brings them good luck
By Stephania Corpi
MADRE DE DIOS, Peru Aug 10 (Thomson Reuters Foundation) - When Yaneth was 14-years-old, her aunt sent her to work as a waitress in one of the scores of bars along the highway cutting through the Amazon jungle region of Madre de Dios, in the heart of Peru's illegal gold mining region.
Within weeks, Yaneth, now 15, found a very different reality to the one she had been promised.
Trapped in a bar that doubled as a brothel, she was forced to have sex with miners who flock in their thousands to the vast and remote southern rainforest hoping to strike gold.
"At the bar, I was taught to wear make-up, high heels and dress accordingly," Yaneth told the Thomson Reuters Foundation.
"At first it was just drinking and dancing with the miners but then it was sex. I was ashamed of myself," said Yaneth, who was rescued in a police raid and taken to a state-run shelter.
On any given day or night, dozens of women and girls can be seen standing outside the ramshackle wooden bars and neon-lit brothels on the dusty streets and riverbanks of mining towns.
Driven by poverty, it is often parents and relatives who sell their children into the sex trade, rights groups say.
Other women and girls from across Peru travel along the Amazon river to reach Madre de Rios on their own accord, in search of jobs and a better life.
Poor, uneducated and unemployed women and girls are vulnerable to recruiters' false promises of work as cooks, cleaners and waitresses. They are often forced into commercial sex work.
The Peruvian anti-human trafficking group CHS Alternativo says there are least 400 bars in Madre de Dios alone where child sexual exploitation takes place, with girls working 13 hours a day.
Yet the true scale of sex trafficking is unknown, as fear and shame prevent victims coming forward to report the crime.
"I try to help people here," said Carmen Bustos, a Peruvian lawyer who does pro-bono work for abused women and children in Madre de Dios.
"But it's almost impossible because they don't know the real name of the abusers, they lie about their age, about what they did in the bars, and more often than not, it's their family who sold them," she said.
Teenage girls and women are also trapped in debt bondage. Once at the mining camps, traffickers tell them they have to pay for transport, food and accommodation.
To pay off their debts, girls are convinced to sell their virginity known as "El Pase", Bustos said.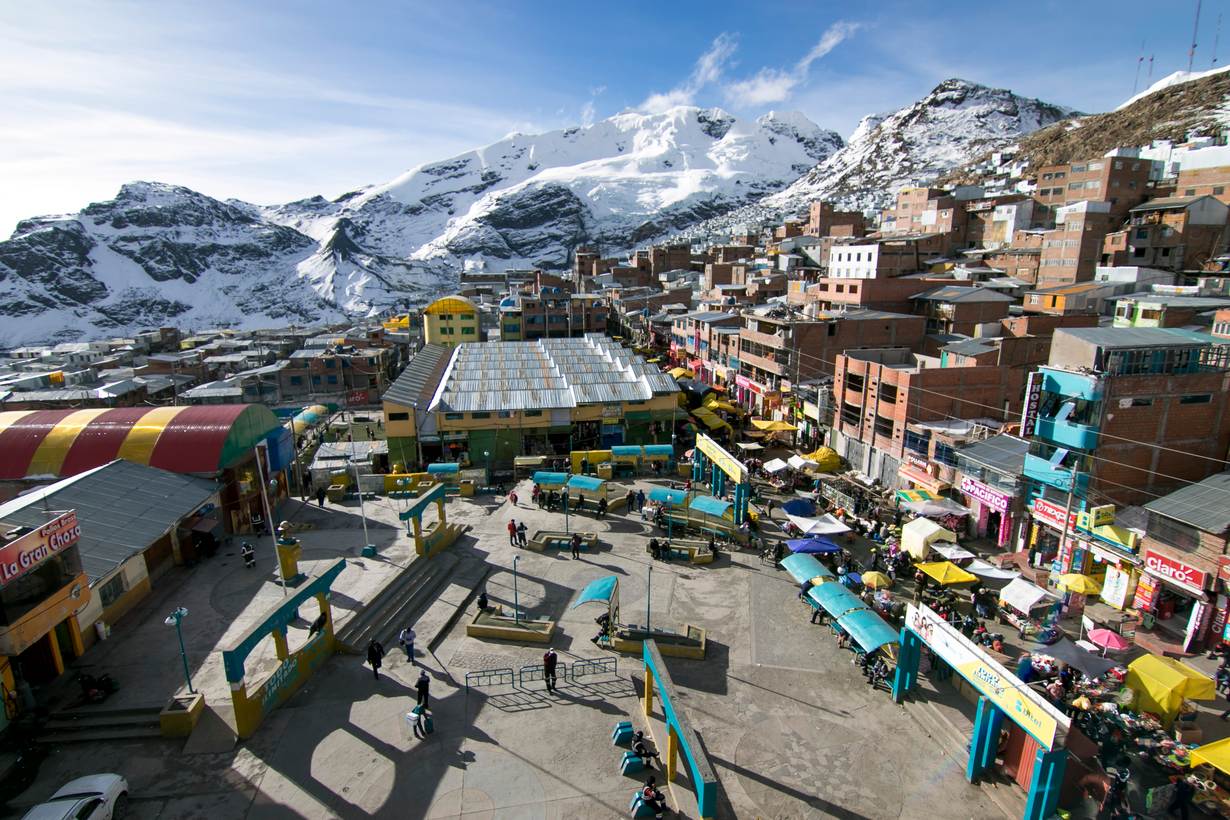 GOLD RUSH
Soaring prices in the decade to 2010 sparked a gold rush, and miners poured into jungle boomtowns that sprouted up in Madre de Dios. Organised crime groups and brothels soon followed.
"The high demand for commercial sex in these towns increases incentives for traffickers to bring in women and girls from various regions in Peru," according to the U.S. State Department's most recent report on human trafficking.
Peru, the world's sixth biggest gold producer, says it has stepped up efforts to clamp down on illegal mining.
In the past few years, authorities have shut down thousands of illegal gold mining camps, mostly small underground or open-pit mines that were operating without a license.
In Madre de Dios region, 79 cases of adult and child trafficking were reported from 2014 to 2016, according to official figures.
Government figures show that 315 child trafficking victims were rescued by police across Peru last year - up from 117 in 2016.
Seven trafficked women were rescued in the latest police operation, a dawn raid on bars in Madre de Dios in July.
"Even though the government has made progress, we need to go beyond the raids," said Rosario Lopez, lead prosecutor and head of the attorney general's victims' and witness unit.
"We're not tackling the problem radically, with strategies that can also attack the structural causes, like poverty and lack of opportunities," Lopez said.
Judges need to receive more training to better understand human trafficking, she added.
"There's a huge lack of empathy and awareness about trafficking," Lopez said.
GOOD LUCK
Child sexual exploitation is also driven by a widespread superstition among miners that having sex with a girl - especially a virgin - brings them good luck.
They believe it can protect them from the dangers of going deep into mines and tunnels, or bring them more luck in finding gold.
"Miners inherit these myths and turn them into beliefs," said Carmen Barrantes, a researcher and trafficking expert for children's charity Terre des Hommes.
"They think, 'If I have sex with a girl, I'll have more gold.' They are convinced it will work," she said.
About 100 miles (161 km) away in La Rinconada, the world's highest settlement, which is nestled in snow-capped mountains on the frontier with Bolivia, lies another center of illegal gold mining.
Women and girls in bars often start working as "ficheras" - derived from the slang word for bottle cap - ficha - a job that entails sitting alongside miners and encouraging them to drink.
For every drink sold, ficheras get paid a small amount, and those who sell the most are often singled out by bar owners for sex work.
"If they comply, they are well-treated. They start by telling them they are pretty, they train them on how to entertain miners. They buy them clothes, which later becomes a debt they owe," Barrantes said.
Antonio, a veteran miner, says most bars have small rooms in the back that customers use, while a red-light bulb hangs outside brothels.
"You find something for every taste - naked women, women wearing traditional skirts or jeans," said Antonio, who declined to give his surname.
"Those who have just arrived are the expensive ones, they can be 12 or 13 years-old, brought here for good luck."
Gabriela Chipana, 16, who was born and raised in La Rinconada and works part-time at her mother's restaurant, said there are few options for girls to have a decent job.
Most of her friends have dropped out of school and some became pregnant, or "got involved with the wrong people," she said.
Despite the odds, she has managed to remain in school, and has resisted numerous offers from a neighbour of well-paid work in a local bar.
"All I do is go from school to work, but this is no place for a teenager," she said. "I hope I can leave soon. I have no future here."
(Writing by Anastasia Moloney @anastasiabogota, Editing by Jared Ferrie. ((Please credit the Thomson Reuters Foundation, the charitable arm of Thomson Reuters, that covers humanitarian news, women's rights, trafficking, property rights, climate change and resilience. Visit http://news.trust.org)
Our Standards: The Thomson Reuters Trust Principles.