Having multiple wives is common in about a quarter of the world's nations
By Nita Bhalla
NAIROBI, Aug 15 (Thomson Reuters Foundation) - It was after 21 years of marriage and six children together that Joyce's husband brought home his second wife, without any discussion or warning.
The 38-year-old Kenyan housewife, who married at 17 with no education or skills, had to share her home and husband with a woman almost half her age.
"I was completely dependent on him. There was no choice but to put up and shut up," said Joyce, now 58, sitting in the office of a women's rights charity on Nairobi's outskirts.
"Things changed after she moved in. He stopped caring. The school fees, clothes and toys stopped. His new family was well taken care of, but my kids didn't even finish high school."
Unable to make ends meet, Joyce married off her daughters before they turned 18. Her sons dropped out of school to work as child farm labourers and provide for the family.
Having multiple wives is common in about a quarter of the world's nations, predominantly conservative male-dominated communities in Africa and Muslim-majority countries where it is part of traditional or religious customs.
But campaigners say most polygamous marriages in Kenya, and other African nations, are fuelling poverty - with husbands neglecting one family over another - leaving thousands of women and children impoverished and easy prey for exploitation.
Almost 1.5 million Kenyans - or 10 percent of the married population - are in a polygamous marriage, according to latest data from the Kenya Population and Housing Census.
But women's rights groups say this a gross underestimate as most of these marriages are customary and not registered. Worse still, many women are unaware they are even sharing a husband as he may keep them in separate homes without informing them.
"Polygamy is the biggest contributor to poverty as most men who get into it cannot afford it - and it is the women and children who suffer most," said Teresa Omondi-Adeitan, executive director of the Federation of Women Lawyers in Kenya.
"Sometimes they are evicted after the new wife arrives and tensions arise. In other cases, the man has to divide his little resources further between all the families, and there is less money, less food and less everything for everyone."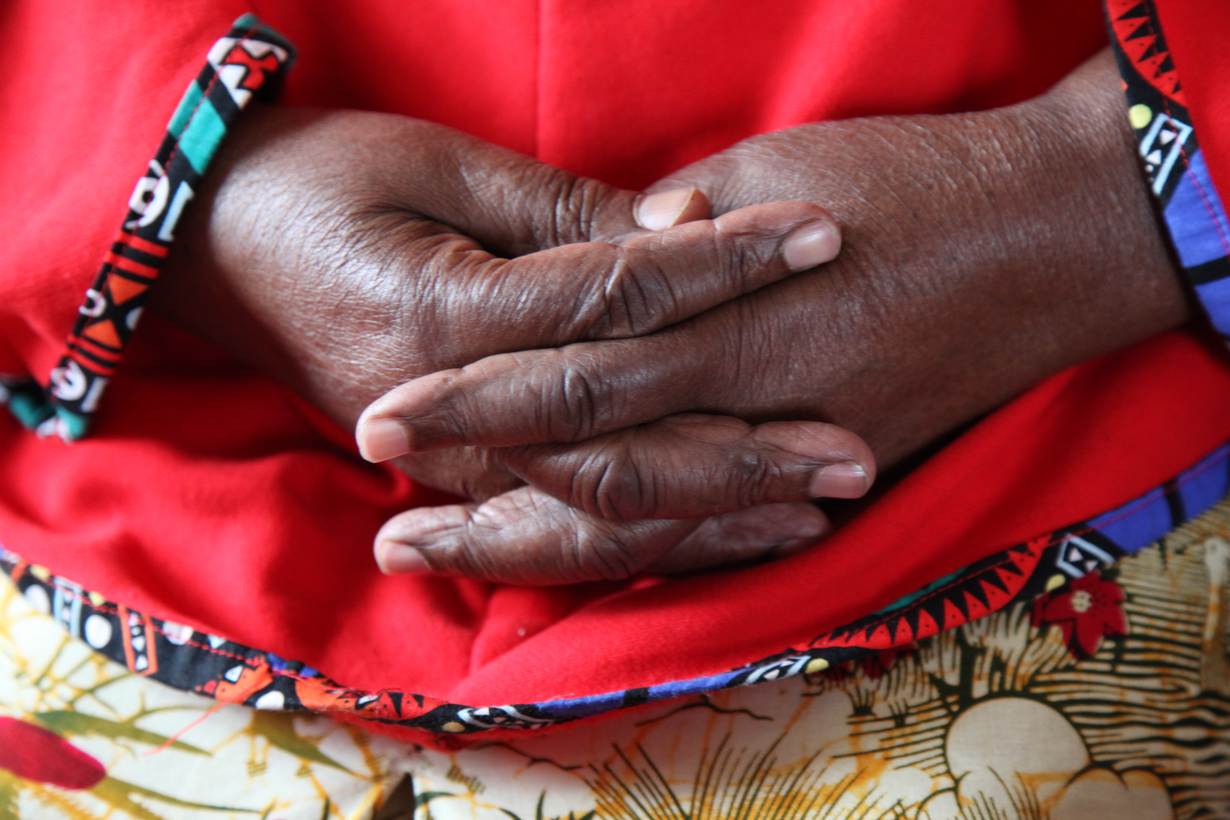 POVERTY
The U.N. Convention on the Elimination of All Forms of Discrimination Against Women says polygamy should be discouraged and outlawed because such marriages are unequal and have negative emotional and financial impacts on women and children.
But men have taken multiple wives for centuries, citing the need to have a large family to help with farm labour and to ensure offspring if children die or one wife is infertile.
A larger family was also traditionally seen as a source of pride, wealth and high social status and protective for women in cultures where they cannot own resources like land.
Despite growing modernity and awareness of women's rights, polygamy remains legal in most African nations and is prevalent across society, from farmers to senior politicians, such as former South African President Jacob Zuma who has had six wives.
But for polygamy to work, wives must buy into the practice and the husband should have enough income to look after all of them and their children. Yet this is not always the case.
In Kenya, a wife's consent is not legally required for husbands to marry again, and men are often unable to adequately provide for them.
Almost 43 percent of households where the man is in a polygamous union are poor compared to 27 percent of those in monogamous unions, says the Kenya National Bureau of Statistics.
Poverty reaches 46 percent in households where the woman is married to a polygamous man who does not live with her, it says.
"SURVIVAL SEX"
With most Kenyan women already poorer than men, single mothers often struggle to provide food, schooling, health care and security for their children, say campaigners.
As a result, their children are more susceptible to diseases, from malaria to malnutrition, less likely to complete school or find work, and at higher risk of early marriage, sexual exploitation or forced labour.
"There are a lot of factors which contribute to child vulnerability - but from our experience it is clear that poverty is one of the biggest," said Angela Nyamu, country director for child rights charity Terres Des Hommes.
"Anecdotal evidence suggests the structure of the family does play a role. Children who are in single-parent households are more vulnerable and it can push them into many forms of exploitation."
From Kenya's slums to its palm-fringed beaches, thousands of children are having "survival sex" for as little as a bag of sugar, a piece of fish or even just a ride home.
In many cases there is a link to polygamy.
"My father took another wife and my mother, me and my sisters had to leave," said 19-year-old Monasha who began sex work in the beach resort of Diani when she was 15.
"I had to quit school and help at home. I started doing this as there was nothing else for me to do to get some money," she told the Thomson Reuters Foundation.
While campaigners say women and children in polygamous unions need better protection if the relationship falls apart, most are against outlawing a culturally-entrenched practice.
They called for the government to enforce a law to register customary polygamous marriages, so that women would have official evidence of the marriage - making it easier for them to claim child maintenance or the husband's assets or property.
"Criminalisation isn't always the answer," said Judy Gitau, a women rights lawyer from the charity Equality Now.
"If the law is implemented and women are given their entitlements, things will slowly change and greater social awareness will eventually see polygamy dying out."
(Reporting by Nita Bhalla @nitabhalla, Editing by Katy Migiro. Please credit the Thomson Reuters Foundation, the charitable arm of Thomson Reuters, that covers humanitarian news, women's rights, trafficking, property rights, climate change and resilience. Visit http://news.trust.org)
Our Standards: The Thomson Reuters Trust Principles.