The spy camera phenomenon has reached such epidemic proportions in South Korea, that tens of thousands of women have taken to the streets to march for action
By Beh Lih Yi
SEOUL, Oct 22 (Thomson Reuters Foundation) - South Korea is in the grip of a 'spycam' epidemic, with covert footage of sex, nudity and urination posted online in what amounts to a "social death penalty" for thousands of women forced to live with a pornographic shadow.
The footage may be taken surreptitiously by boyfriends or captured on covert devices as small as car keys. Daily camera checks are now part of life for cleaners in many public toilets.
The spy camera phenomenon has reached such epidemic proportions in tech-savvy South Korea, that tens of thousands of women have taken to the streets to march for action.
Women's groups want greater rights in all walks of life and say the spycam scandal is indicative of wider sexism in society.
Under fire for moving too slowly, the government has enacted a slew of measures, including the formation of a taskforce to help victims and increased inspections in risky public places.
"The situation is getting out of hand," Ryu Hye-jin from the government-backed Women's Human Rights Institute of Korea, which oversees the taskforce, told the Thomson Reuters Foundation.
"Since the establishment of the task force, many victims have called and reached out to us," she said at her office.
In April, her 16-member force launched a free service to help victims remove illicitly filmed footage from the web – the team has been inundated. So far, it has handled some 15,000 requests to remove footage and counselled 3,000-plus victims.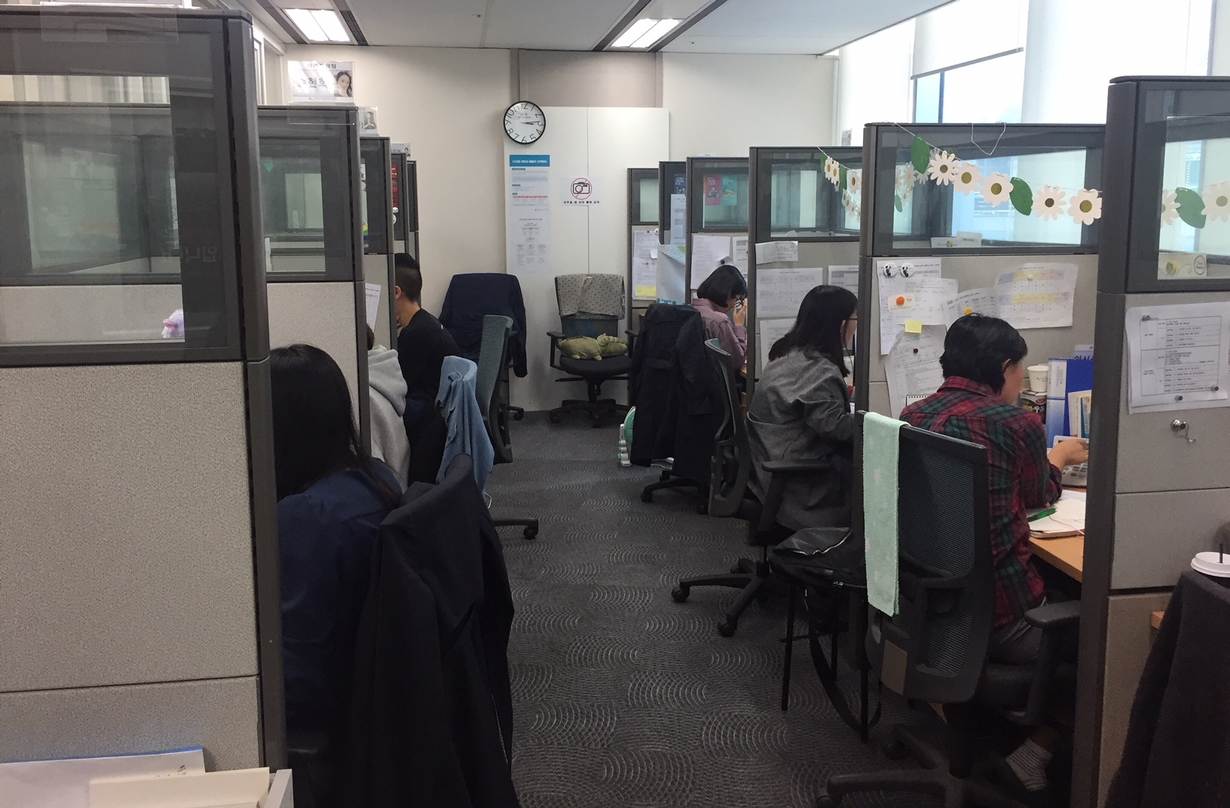 'SOCIAL DEATH'
Perpetrators typically use tiny devices that can easily film women in public places, such as toilets or changing rooms, and later sell the footage to porn sites for profit.
The footage shows women undressing or having sex and can be sold for up to 100,000 won ($90), with top earners netting more than 100 million won a month, according to media reports that could not be verified by the Thomson Reuters Foundation.
In many cases, however, the filming is done by partners - with or without consent - at homes or in love hotels, and later used as a form of revenge if the relationship turns sour.
"It sends the victims into depression because there is no end to it. It is on the internet forever. It's a social death penalty," said Ryu, head of counselling at the task force.
Last month, Seoul city authorities said they would assign extra staff to conduct daily checks in public toilets, after official inspectors failed to uncover any hidden cameras.
Women who fall victims to the hidden camera have previously turned to "digital laundries", private firms that remove the videos for a fee, giving rise to a lucrative, new industry. However, the new task force now offers the same services for free, and has taken over the bulk of such work.
Distributing and making pornographic materials is punishable under South Korean law, but remains widespread. The number of spycam porn cases jumped to nearly 6,500 in 2017, from about 2,400 in 2012, according to the Yonhap news agency.
Activists say the "laundry" services only go a small way to righting the wrong and that it is just as important to educate people about gender equality, sexual stereotypes and consent.
Campaigner Park Soo-yeon said many victims were not even aware they were the subject of such videos, and were reluctant to speak out when they did find out, cowed by social stigma.
"These are the people who are trying to hide themselves as much as possible," Park, who always carries a hidden camera detector, said at her office in the suburbs of Seoul.
A fierce government critic, the 22-year-old activist founded the group Digital Sexual Crime Out in 2015 and was credited with bringing down a notorious porn website, Soranet, in 2016.
The illicit porn website, set up in 1999 and which had claimed more than a million users, had hosted thousands of videos of women that were filmed without their consent.
"What we need to tell people is that this is a crime, this is sexual violence, this is not porn," said Park, who called for the sales of hidden cameras to be tightened and regulated.
NEVER GONE
It is virtually impossible to wipe all online traces of illicit images.
After a victim asks for help, the taskforce scours websites to look for the footage in question and – if successful - contacts the website, asking them to remove the video.
Should they fail to comply, the taskforce could ask the authorities to restrict access to the site - but this only applies in South Korea, meaning overseas users can still watch.
"These websites are all over the world and every country has different laws. It is really hard to get to a point where we can punish all the perpetrators," said Song Eugene, a counsellor at the taskforce.
She said it has been difficult for victims to speak up about the issue in South Korea, where discussions about women's rights are still sometimes seen as taboo in a male-dominated society.
"It's important for women to speak up about the issue to create awareness about the pain that has been inflicted."
Ryu said there was no way to stop such crimes so long as women were routinely seen as sex objects. "What we need is to change the way our society treats our women," she said.
($1 = 1,135.7300 won)
(Reporting by Beh Lih Yi @behlihyi; Editing by Lyndsay Griffiths. Please credit the Thomson Reuters Foundation, the charitable arm of Thomson Reuters, that covers humanitarian news, women's and LGBT+ rights, human trafficking, property rights, and climate change. Visit http://news.trust.org)
Our Standards: The Thomson Reuters Trust Principles.