Little has been done to reverse the damage of gold mining and villagers have little recourse, say experts
By Rina Chandran
NA NONG BONG, Thailand, Oct 23 (Thomson Reuters Foundation) - They came in the night - about 150 men wearing masks and wielding sticks, knives and guns who swarmed the village of Na Nong Bong in Thailand's northeastern province of Loei, firing into the air while threatening and beating residents.
For several hours, villagers cowered in terror, fearing for their lives as the armed men subdued them and tore down the barricades the residents had built on the road to the gold mine nearby. Several trucks then carried out the precious ore.
For years, residents of six villages had opposed the gold mine operated by Tungkum Ltd., which they said contaminated their land and water, and sickened them with high levels of cyanide, arsenic and mercury.
But they did not expect a bloody battle in which they would be injured and held captive in their village, said Ranong Kongsaen, recalling the night of terror four years ago.
"As I was being beaten and held down, I thought: this cannot be Thailand, my country," said Ranong.
"I felt as though I was in a war zone in a foreign country. I have never felt so helpless," she said seated on a mat in the community hall in the village with other members of Khon Rak Ban Kerd Group (KRBKG), or "people who love their homeland".
The violence in Na Nong Bong, which appeared to target the women leading the protests, shook even hardened activists, said Sutharee Wannasiri of the advocacy group Fortify Rights.
After a three-year investigation, Fortify Rights published a report this month calling on the Thai government to prosecute members of the militia that carried out the attack, and ensure that the land and water are rehabilitated.
The rights group also demanded that all charges be dropped against Loei residents in cases filed by Thai authorities and Tungkum.
"For years, the villagers had peacefully called for the closure of the mine and rehabilitation of the land so they could continue farming," Sutharee told the Thomson Reuters Foundation.
"The villagers deserved protection and remedy. Instead, they were brutally assaulted, and charged in civil and criminal lawsuits," she said.
Tungkum could not be reached for comment.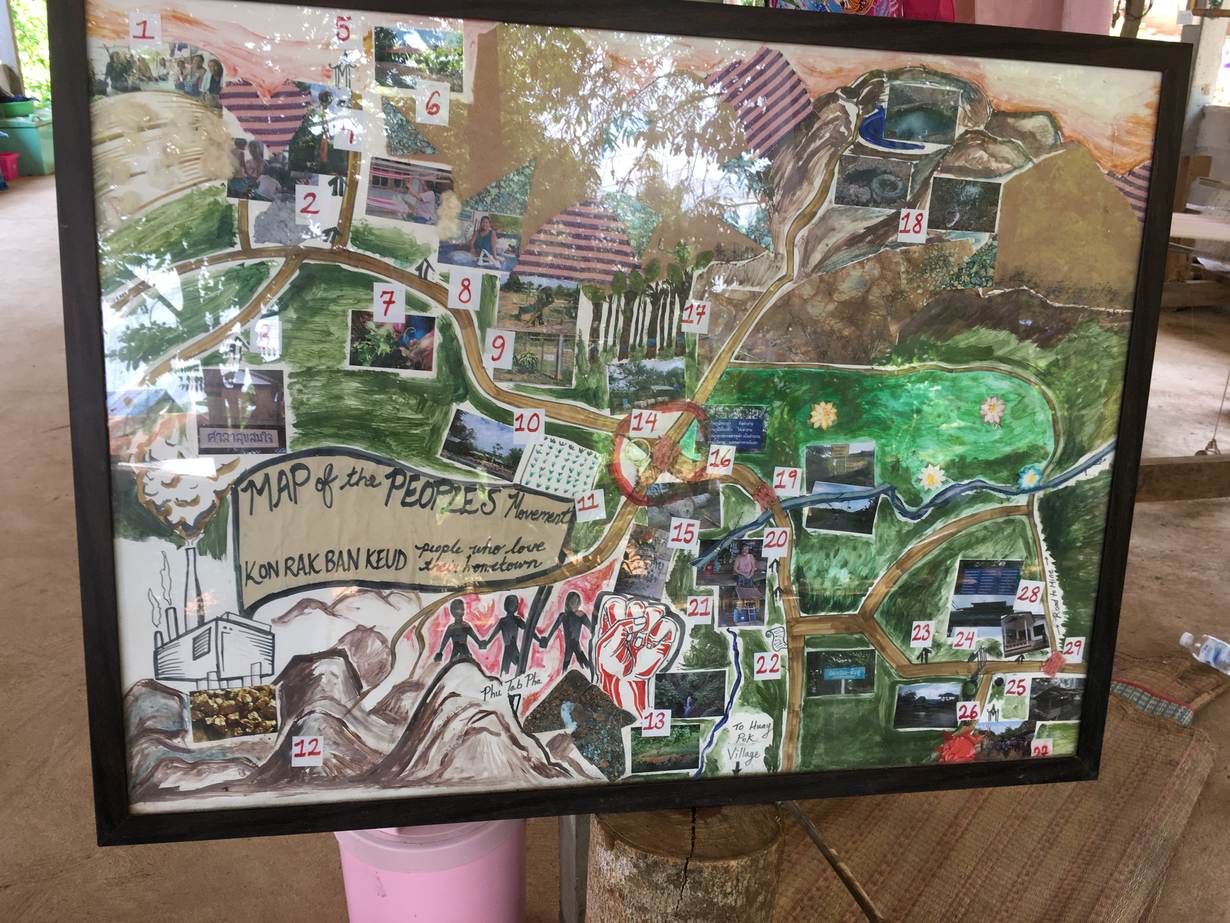 PEACE OF MINE
While the violence in Na Nong Bong was extreme, other communities around the country have also opposed gold mining.
In response, Thailand's military government suspended all gold mining operations from Jan. 1, 2017, "due to the impact on locals and the environment".
It ordered mining firms to rehabilitate the environment, and asked government agencies to address any harmful impacts, including to the health of victims.
But little has been done to reverse the damage in Loei province or elsewhere, and villagers have little recourse, said Sor Rattanamanee Polkla, a rights lawyer who represents the Na Nong Bong villagers.
"There are laws and rules, but there is little clarity about restoration and compensation," she said.
"So cases can drag on even after a mine is shut."
In Na Nong Bong, villagers fished from clear streams, and grew rice, banana, mango and papaya in the fertile soil of Loei province, which is ringed by mountains and dotted with thick forests.
That changed just months after Tungkum began operations in 2006. Residents complained first about the noise and dust; then they began to fall sick.
Tungkum's survey had found an estimated 1 million tons of ore in the hills of Loei. Its environmental impact assessment said any "adverse impacts are limited", according to the Fortify Rights report.
But as the impacts became more severe, residents of the six villages in Wang Sa Phung district formed KRBKG to demand shuttering of the mine and rehabilitation of the land.
"Until they came, we were managing well with our farming and fishing," said Pornthip Hongchai, a leader of KRBKG.
"But the mining cost us everything - our land, our livelihood, our health, our peace of mind," she said.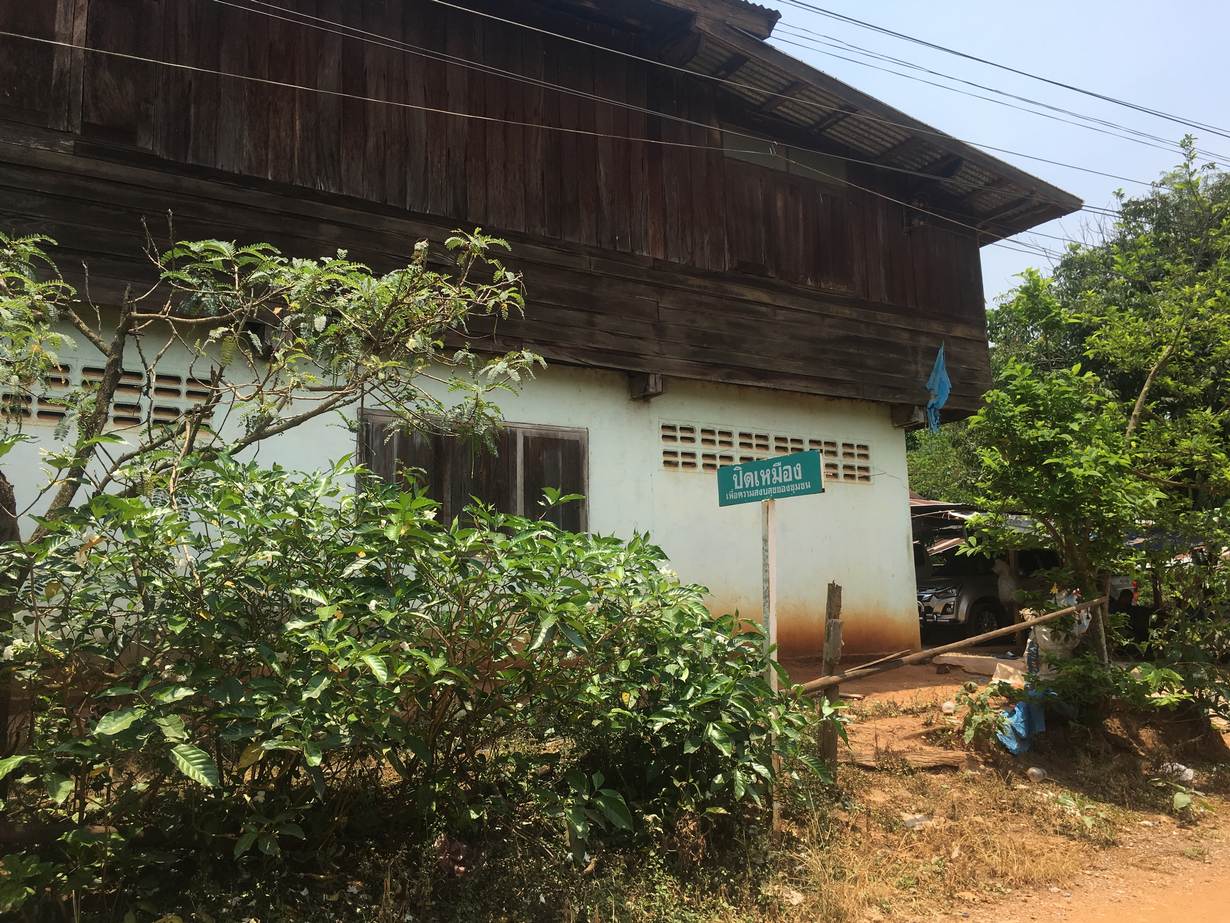 GRANNY ACTIVISTS
In response, Loei's provincial office set up a working group to monitor mining operations and conduct environmental testing.
In the following months, officials told residents not to drink water from the streams and wells due to high levels of arsenic, manganese and cadmium, Fortify Rights said.
Officials also advised against eating river snails which showed arsenic contamination. But the mining continued.
A Cabinet resolution in 2011 acknowledged "health and environmental concerns" related to Tungkum's operations in Loei, and ordered stricter monitoring and evaluation.
But the collapse of a tailings dam that contained ore waste the following year only worsened contamination, residents said.
This is why shutting a mine alone is not enough, as the effects can linger for years, said Tanapon Phenrat at Thailand's Naresuan University.
He cited the case of Klity Creek, where a lead processing factory in western Kanchanaburi province was found to have contaminated the water and land.
"Twenty years after the end of mining operations, Klity Creek sediment is still contaminated with lead, and villagers still live with unacceptable health risks from exposure," he said.
"This can also happen at Loei," he said, adding that authorities must conduct a thorough assessment to evaluate the need for remediation of the land and water.
In 2016, the Loei provincial court convicted a lieutenant colonel and a retired lieutenant general for their involvement in the attack, sentencing them to up to three years in prison.
The court also ordered compensation to nine villagers of up to 25,000 Thai baht each ($768).
Last year, an appeals court increased the military officers' sentences to up to five years.
In February this year, Tungkum was declared bankrupt by a Bangkok court in a lawsuit related to a separate case.
In Na Nong Bong, the noise and dust are gone. Only the green banners outside some homes in the village saying, "no mining for peace and happiness", indicate the restive history.
The National Human Rights Commission of Thailand gave the women of KRBKG an award in 2016 for their activism.
But many are still fighting charges in court, and villagers are still afraid to grow rice or drink the water, said Ranong.
"The mine is shut, but we continue to suffer," she said.
($1 = 32.385 Thai baht) (Reporting by Rina Chandran @rinachandran. Editing by Jared Ferrie. Please credit the Thomson Reuters Foundation, the charitable arm of Thomson Reuters, that covers humanitarian news, women's rights, trafficking, property rights and climate change. Visit news.trust.org to see more stories.)
Our Standards: The Thomson Reuters Trust Principles.